Can You Lease a Boat and Is This The Best Decision?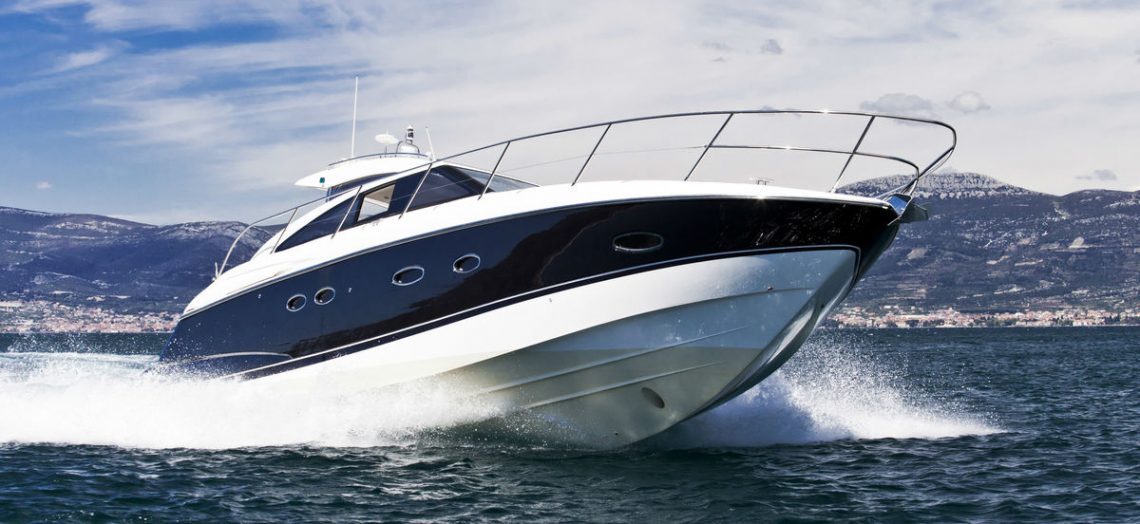 There are boats that fit the needs of every watercraft enthusiast. Consumers can buy or lease a boat for crabbing, diving, water skiing, deep-sea fishing, family vacations, business functions, and sailing. What all boats have in common is they're expensive to maintain. The very word "boat", some owners contend, stands for "break out another thousand." There's a common saying that a boat is really a pit in the water into which you toss your hard-earned money. What to do? Whether to lease or buy a boat depends almost entirely on how often the skipper plans to be on the water and how much he can afford.
Is Leasing a Boat Possible?
Renting a boat for short-term use is widely available. Families can easily rent a canoe, rowboat, ski boat, or houseboat for a day or week. In New England, people can even rent a Boston Whaler. But traditional boat leasing over a length of time – similar to leasing a car – is limited to shared-leasing arrangements (called fractional ownership), charter clubs, and boat dealerships. Leasing a boat will require less financial outlay than buying one, but in the long haul, a boat lease can cost the consumer more because the boat depreciates and credit checks are stringent. (Check your credit score for free at LendingTree.)
Types of Boat Leasing Options
Three of the more common opportunities for boat leasing are offered through lease shares and boat clubs. There are also leases with purchase options, and bareboat and crew charters. Many options are offered throughout the country, regionally and locally. Potential lease customers may want to scrutinize each choice carefully to determine whether the cost is justified based on the frequency of use. According to Power and MotorYacht, most boats are idle more than 80 percent of the time.
Lease Shares and Boat Clubs
Boat Clubs offer the chance to try out a wide range of boats in their fleet. For instance, is a 30-footer large enough for the family, or is a 40-footer better? For a monthly fee, a boat club will allow members to experiment with powered boats and sailboats and, for some, even yachts. Included in the monthly fee, the member has virtually unlimited use of the watercraft, with the club handling the insurance and maintenance. Some boat clubs maintain a fleet docked in multiple locations at home and abroad.
With a lease share, boat club members browse the available fleet, reserve the boat they want to use, and set sail with the club covering licensing fees, fueling, moorage, cleaning and required safety gear. Sharers typically are charged for dock fees, determined by the size and type of boat.
A company with an idle fleet of boats may offer discounted timeshares, with members locking themselves into one to five years of participation. They lock in blocks of time, much like people participating in vacation time shares at hotels and condominiums. There are also peer-to-peer boat sharing options where independent owners list their watercraft for use online or on bulletin boards. There are also companies that function like an Airbnb for boat rentals.
Lease with Purchase Option Agreement
Consumers may also choose to lease with an option to purchase the boat. Boat leases with purchase option agreements work much like the contracts for auto leasing. According to Boats.com, it's important to "negotiate the sales price or capitalized cost". The key to affordability lies in the residual value of the boat, the estimated value of the watercraft when the boat lease ends. The residual value and the total cost are used by the lender and consumer to determine the length of the lease. Monthly fees on a boat lease are higher than those paid monthly toward a purchase. Consequently, this option depends whether the boat has high resale value and whether the lessee can walk away from the boat in the end if the purchase looks unattractive.
Bareboat and Crewed Charters
Other alternatives to buying include the bareboat and crewed charter option. Unlike the lease-purchase plan, those settling on a charter do not have to worry about depreciation. In a bareboat charter, the lessee typically agrees to cover fuel, cooking, cleaning, insurance, port fees, and crew costs. It's a bare boat. Companies offering bareboat charters may sweeten the deal by throwing in fishing tackle, linens, or food.
Crewed charters are designed for single-occasion voyages where the lessee pays a single fee that includes a captain or full crew, port fees, and fuel. It's a good option for those who do not know or want to know how to operate or maintain the watercraft. Depending on their ability to pay, lessees can set sail from a fishing boat to luxury yacht.
Boat Loan vs. Boat Lease
Now let's look at the benefits and drawbacks of leasing options to purchasing/financing a boat. Generally speaking, a boat lease is for those who have a specific use in mind and a set time at which the boat can go away without costing a fortune for maintenance, insurance, and depreciation. But it's more complicated than that.
According to Boats.com, a boat loan is for people who intend to use their watercraft most every weekend except winter. Leasing a boat can help new skippers to "get their feet wet." At the same time, lessees face the drawback of settling on a different boat than the one they want, which has already gone to sea with others. Here are some questions to consider:
How long to you intend to own the boat?
How often do you plan on using it? It can be costly to pay annual storage, maintenance, and insurance on something that leaves the dock 25-30 days out of the year.
Can you commit the time and money to maintenance, if purchasing the boat? Get My Boat estimates it costs "tens of thousands of dollars" to maintain a small boat.
For buyers, do you have the money for storage fees and/or is there a place at your residence to store the boat?
Should You Buy or Lease a Boat?
Affordability
The National Marine Manufacturers Association reports that more than 70 percent of today's recreational boaters earned less than $100,000 in 2014. In brief, a boat renter enjoys a minimal investment and pays nothing for maintenance or downtime. A boat club member can pay a steep membership fee but doesn't have to pay for maintenance, insurance, and storage costs. A boat owner has the most expensive upfront investment and pays for insurance, long-term storage, and maintenance.
Plusses for buying
Consumers should weigh the financial options unique to buying or leasing. Small, affordable boats for purchase can cost as little as $250 per month. Interest on watercraft containing berth, head, and galley may be tax deductible. Down payments lie in the 10 – 20 percent range. Remember: new boat sales are subject to personal property and sales taxes. At LendingTree, consumers can get free new, used, or refinancing boat loan offers from competing lenders.
Plusses for leasing
Leasing a boat provides the opportunity for new skippers to decide whether they really want to own a boat and which kind. There are usually no down payments or loan fees to pay. Potential lessees should learn whether they will be required to show a license or proof they can operate the boat. The leasing company may require and provide lessons. In sum, a boat lease through a dealer or club allows more budget-conscious people to explore and enjoy the water without owning a boat-sized hole in the water.