Bad Credit Boat Loans: How to Get Approved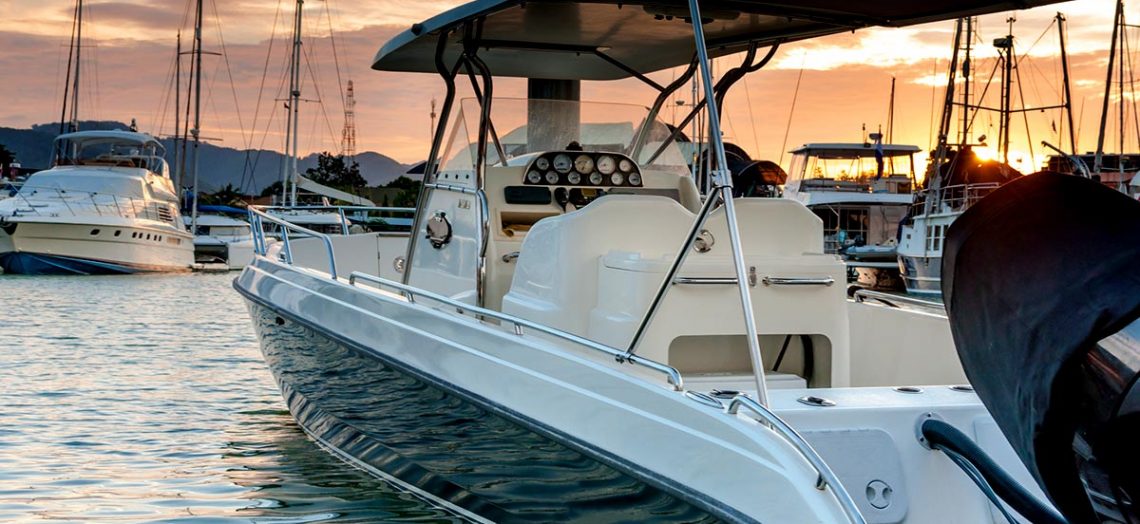 Consumers with bad credit may not find their dreams of boat ownership hopelessly scuttled. There are sub-prime loans and mid-tier credit loans for purchasing new or used boats on the marketplace. While the interest rates are generally high, a bad credit boat loan can land borrowers at the tiller and at the same time rebuild their credit. Here at LendingTree, boating enthusiasts can check their worthiness for a boat loan for new, used and watercraft refinancing. If they don't qualify for a prime rate, there are other useful options.
Subprime Boat Loans for Bad Credit
Each subprime lender establishes its own qualification standards for boat loans. At one time, subprime lenders required only stated income and boat value to assess risk, but today's bad credit boat lenders are more meticulous in evaluating applicants. They commonly require submissions of records attesting to the applicant's credit score, combined unpaid debt, payment history, tax returns, and records of prior defaults, foreclosures, short sales, charge offs or bankruptcies.
Having red flags on a credit report will not automatically spell doom to prospective borrowers, but they should have realistic expectations about how much interest and down payments may be required if their credit scores hover around 500-550. It's not uncommon for subprime marine lenders to charge interest rates from 12 percent to 19 percent on boat loans for bad credit.
Affording the Bad Credit Boat Loan
Many lenders will allow some maneuvering room on bad credit boats loans depending on the liquidity the consumer has after making the down payment. Lenders typically require at least 10 to 20 percent down, depending on the total value of the boat. If borrowers can afford a larger down payment, it may positively affect their rates. Consumers should check their credit score at LendingTree to see where they stand. There may be errors on the report that should be corrected, which can improve the score.
Another way to improve qualifications for a bad credit boat loan is to pay down existing debts, beginning with the ones with the highest interest rates (such as credit cards). Downsizing their nautical dreams is another way for consumers to get into a watercraft: settling on used boats, choosing crafts with less costly gear and electronics, or finding boats on sale from owners desperate to part with them for financial reasons.
Quick Sub-Prime Checklist
Common non-prime considerations for the consumer include:
Examining how much boat they can afford – including common expenses such as mooring fees, insurance, fuel, repairs and maintenance.
Evaluating if they can secure the boat with collateral.
Holding a debt to income ratio lower than 45 percent.
Having no more than 80 percent utilization on unsecured credit.
Other things to know: Loan terms vary, but common terms on sub-prime boat loans range from three to five years and may go up as high as 12 years. Secured boat loans have longer payback terms that extend beyond 10 years. Lenders may also set limits on the boat's age at 15 years or newer. Bad credit lenders usually charge fees and closing costs that are higher than those levied on good credit borrowers.