How to Get a Used Boat Loan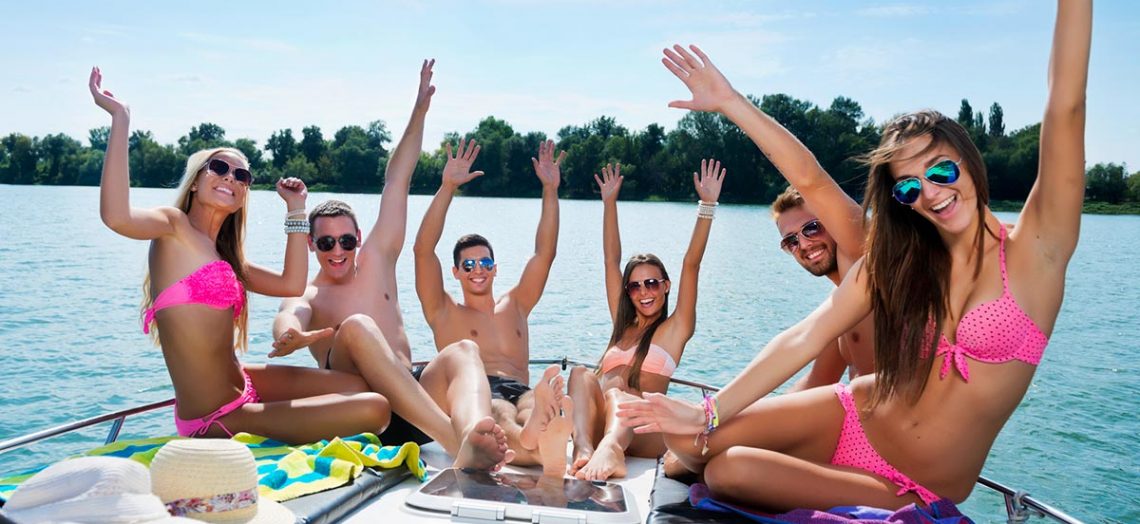 Owning a boat can be a lot of fun in the summer. No matter if you are fishing with family or pulling your friends on water skis, being out on the waves can lead to priceless memories. Unfortunately, boats are expensive, which means most people require a loan to make the purchase.
Before you start the process of buying a boat make sure you consider some of these important tips on getting a boat loan.
Where to Get Your Loan
Boat loans are a lot like a loan that you might get when you purchase a car. You can finance it through the dealership, with a bank, or with other lending organizations. The biggest difference will be the interest rate that you receive.
The best way to get a used boat loan is going to be to shop around for your loan. Here at LendingTree, we'll match you to multiple lenders who will compete for your business. When lenders compete, you win in the form of a lower interest rate and better terms.
Dealership – Just like when you purchase a car, you can typically get financing directly from the dealership. This tends to be a much better deal when buying a new boat instead of used. The reason is that a dealer might be able to offer manufacturers rebates on something new. Regardless, it's always worth talking to a financing specialist to see what kind of deal he or she might be able to give you.
Banks – Another option is to go to a local bank to see if they handle boat loans. Some of the big banks like Chase or Bank of America don't handle boat loans, but you can check the National Marine Lenders Association to find a bank that can be of service to you.
However, it's always best to compare all of your options. Speak with your local bank, ask the dealership what they can offer you, and comparison shop online at LendingTree in order to get the best deal on your used boat loan.
What Types of Loans Are Available
Depending on your credit score, there are a few different types of boat loans that you can receive. You can get a fixed rate collateral loan, which is very similar to what you would get when you purchase a car. You can also take out a home equity line of credit. If you have good credit then you can get a personal loan to pay for the boat.
Fixed Rate Collateral Loan – When you purchase a car, a fixed rate collateral loan is most likely what you received. Your lender will give you money to purchase the boat and in exchange, they will use the boat as collateral. If you default on your payments, then they can take possession. Depending on the lender, you will be required to have a down payment of between 10 and 25 percent.
Home Equity Loan – If your home has a good-sized amount of equity in it, then you might decide you want to take out a home equity loan to pay for your boat. The interest payments on your loan will be tax deductible, but you should also be aware that your home would then become collateral. If you stop paying, the lender could foreclose on your house.
Personal Loan – For those with a high credit score, you might have the ability to finance a boat with a personal loan. These are not backed with collateral, so they tend to have a higher interest rate. If you default on your loan, then your credit score will take a major hit. You should plan to have a 10 to 15 percent down payment ready.
Things to Do Before Buying a Boat
Just like when you buy a car or a house, it's important to check your credit score before you purchase a boat. The higher your score, the better your interest rate is going to be. Keep in mind that even a half percent or one percent increase in interest rate can change your monthly payments a significant amount.
Once you have a good grip on your credit score, it's time to start looking for your lender. Contact several and compare the terms that they give you and make sure you are receiving the best possible deal. This is a significant transaction, so you want to make sure you are not spending more money than you need to be.
The Bottom Line
Having a boat to cruise the open waters with is an exciting idea. Just like any large purchase, though, it is a major financial responsibility. Before you start the process of purchasing a boat, understand what all your options are and then make sure you pick out the best lender for you.