Employee Loans: What To Know Before Loaning Money to Employees
Published on: August 6th, 2018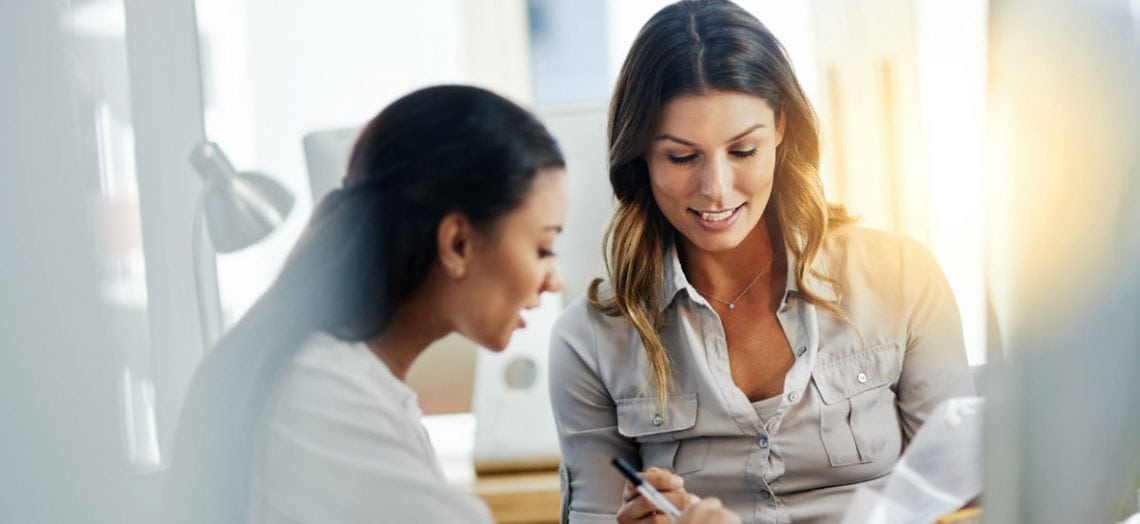 Struggling with debt or living paycheck-to-paycheck can negatively affect someone's personal life and impact their work. That's where employers can help. Although it might sound risky, employers may want to consider giving an employee a loan with money from the business.
Jennifer Heim, program founder and director of the Chicago-based Detour 2 Discovery Day School, has given loans to her employees for years.
"I had an employee come to me a decade ago because she was struggling with debt," Heim said. The employee had gone to a payday lender and was having difficulty with the high-interest rates. Heim paid off the balance and arranged for the employee to pay her back at a more favorable pace and rate. Since then, Heim has offered dozens of loans to her employees for various reasons and found it made for happier, more productive employees.
"I've had positive outcomes," said Heim. "I feel like the more I help my staff, the more they understand I'm going to be there for them. That's worth it to me."
Pros and cons of employee loans
Offering an employee loan is a decision that should be taken seriously, but that doesn't mean there aren't some compelling reasons to do it.
Pros
Financial issues such as general debt, medical expenses, education, or even basic living expenses can cause stress, especially during a national crisis such as the coronavirus pandemic. As a result, this can make your employees less productive. Employee loans might help alleviate some of the stress so your staff can concentrate on their work. It's one of the reasons Heim began offering loans to help staff who may be behind on bills. "I don't want stressed out teachers," she said.
Additionally, helping your employee out financially can build loyalty and boost your reputation as a workplace that cares about employees, which can help improve employee retention.
Cons
In any situation involving money, there can be complications. In some cases, these complications or concerns might mean that lending money to an employee is not the best idea for you or your business. Here are a few possible outcomes when giving out an employee loan:
With any kind of loan, there is always a risk of being paid back late or not at all. Evaluate whether this is a risk you're willing and able to take.
If you offer one employee a loan, other employees may expect one as well. This could cause financial strain on your business.
Employees who have received a prior loan from you may request more money down the road, try to negotiate a longer repayment term or reduce their interest rate.
If the employee quits, it may be difficult to collect your money.
There's a real chance that owing an employer money might cause workplace friction.
Key considerations for employee loans
If you're considering lending money to an employee, ask yourself the following questions before you proceed:
How will an employee loan affect your business taxes?
You may be hit with some extra taxes if you improperly issue a loan. To avoid this, make sure you offer clearly detailed loan terms and keep track of the Applicable Federal Rate (AFR). You can check AFR rates here. If your loan is over $10,000, you charge interest at the rate set by the IRS every month. If you don't, the IRS may consider you to have received "phantom income," which is taxable. You can find more information about how employee loans may affect your taxes through the IRS.
Are you prepared to set up formal lending arrangements for your business?
If you offer a loan to one employee, it's unlikely they'll be the last to ask for one. Having a general policy will help employees understand their financial options and limitations. A formal policy is a good place to clearly designate who has the authority to authorize a loan. Be sure to list the circumstances in which you will extend a loan and outline how quickly you expect to be repaid. Having a blanket policy can eliminate confusion and give employees honest information. It's best to get ahead of this situation by creating guidelines for an employee lending program. That way, when an employee asks for a loan, you'll already have a procedure in place.
How will you keep records?
Don't be tempted to keep the loan "off the books" and always keep detailed and accurate records. That will help prevent your employee's repayments from being reported as income.
What is your employee's financial history?
How does your employee treat their finances? Are they a responsible money manager? Do you have any concerns about being repaid? What will they use the money for? All of these are questions you should consider when evaluating an employee's financial situation. An employee who needs money for a one-time unexpected expense is very different from one who needs money because they can't budget or live a lifestyle outside their means.
What's included in the employee loan agreement?
If you are offering an employee loan, it's essential that you have a promissory note drawn up. A promissory note is basically a legal I-O-U: a written promise that one party will repay another party a definite sum money. Issuing a promissory note makes you a lender. This agreement will outline the employee's repayment terms, including payment amount, payment frequency, interest rate, and what happens in the event of default (for example, automatic deductions from the employee's paycheck or legal action if the employee has quit). There are numerous templates available online for a promissory note agreement; however, it may be a good idea for your attorney to take a look at it.
State laws for employee loans
Employers in the United States can provide loans to their employees, but may have to comply with different laws depending on the state. Some states require employees to repay loans through payroll deductions, but only if it doesn't dip below the federal minimum wage. Other states may require employees to authorize that kind of repayment in writing.
State-by-state paycheck deduction laws on employee loans
State
Paycheck deductions permitted?
Website

Alabama

Yes

https://labor.alabama.gov

Alaska

No information*

http://labor.alaska.gov/lss/

Arizona

Yes, with written authorization

www.ica.state.az.us

Arkansas

No information*

https://www.labor.arkansas.gov/

California

Limited: California Labor Code prohibits deductions from pay without consent and for any reason other than

requirement

of law or collective bargaining.

https://www.dir.ca.gov/

Colorado

No information*

https://www.colorado.gov/pacific/cdle/labor

Connecticut

Yes, with written authorization

http://www.ctdol.state.ct.us

Delaware

No information*

https://dia.delawareworks.com/labor-law/

Florida

Yes

http://www.leg.state.fl.us/Statutes/

Georgia

Yes, with written authorization

https://georgia.gov/popular-topic/georgia-law

Hawaii

No information*

http://labor.hawaii.gov/labor-law-poster/

Idaho

No information*

https://www.labor.idaho.gov/dnn

Illinois

Yes, with written authorization

https://www2.illinois.gov/idol/Laws-Rules/

Indiana

Yes

https://www.in.gov/dol/

Iowa

Yes, with written authorization

https://www.iowadivisionoflabor.gov/

Kansas

Yes, with written authorization

https://www.dol.ks.gov/laws/

Kentucky

Yes, with written authorization

https://labor.ky.gov/standards/Pages/Wages-and-Hours.aspx

Louisiana

Yes, limits on interest rates

http://www.laworks.net/laborlawinfo.asp

Maine

No information*

http://www.maine.gov/labor/labor_laws/

Maryland

Yes

http://www.dllr.state.md.us/labor/

Massachusetts

Yes

https://www.mass.gov/wage-and-hour-laws

Michigan

Yes, with written authorization

https://www.michigan.gov/lara/0,4601,7-154-59886—,00.html

Minnesota

Limited. Deductions cannot be used to repay a debt unless

employee

voluntarily authorizes it in writing or found liable in a court of competent jurisdiction

https://www.revisor.mn.gov/statutes/cite/181.79

Mississippi

No information*

http://mdes.ms.gov/employers/unemployment-tax/employer-resources/employment-issues/

Missouri

Yes

https://labor.mo.gov/DLS/General

Montana

No information*

http://dli.mt.gov/

Nebraska

No information*

https://dol.nebraska.gov/

Nevada

Yes, with written authorization

http://labor.nv.gov/

New Hampshire

Yes, with written authorization

https://www.nh.gov/labor/laws/index.htm

New Jersey

Yes

https://www.nj.gov/labor/wagehour/lawregs/

New Mexico

Yes

https://www.dws.state.nm.us/Labor-Relations/Labor-Information/

New York

Yes, with written authorization

https://www.labor.ny.gov/formsdocs/

North Carolina

Yes; deductions for interests and other charges related to loans require written authorization.

https://www.labor.nc.gov/workplace-rights/

North Dakota

Yes, except regarding undocumented cash payments

https://www.legis.nd.gov/cencode/

Ohio

Yes, with written authorization

http://codes.ohio.gov/oac/

Oklahoma

Yes

https://www.ok.gov/odol/

Oregon

Yes; employer must provide an itemized statement with amount and purpose of deduction.

https://www.oregon.gov/boli/TA/Pages/TA_FAQ_Itemized_Statements.aspx

Pennsylvania

Yes

https://www.pacode.com/secure/data/034/chapter9/

Rhode Island

No information*

http://www.dlt.state.ri.us/

South Carolina

No information*

http://www.llr.state.sc.us/

South Dakota

No information*

http://dlr.sd.gov/employment_laws/wage_hour_issues.aspx

Tennessee

Yes

https://www.tn.gov/workforce.html

Texas

Yes, with written authorization

http://www.twc.state.tx.us/jobseekers/employee-rights-laws

Utah

Yes, with written authorization

https://laborcommission.utah.gov/

Vermont

No information*

http://labor.vermont.gov/

Virginia

Yes, with written authorization

https://www.doli.virginia.gov/laborlaw/

Washington

Yes, with written authorization

https://www.lni.wa.gov/

West Virginia

No information*

https://labor.wv.gov/Pages/default.aspx

Wisconsin

Yes, with authorization

https://dwd.wisconsin.gov/er/labor_standards/labor_standards_laws.htm

Wyoming

No information*

http://wyomingworkforce.org/businesses/labor/
*States with no information might not have any applicable state law, or they may just follow federal law in this area.
Alternatives to employee loans
If you've decided that giving your employee a loan isn't right for you, that doesn't mean you're out of options to offer financial assistance. There are some alternatives for financial aid that might be a better fit than a loan.
1. Loans from retirement plans
A loan from an employee's 401(k) might be a good option. People can borrow up to 50% against an account balance, up to $50,000. This plan will charge a reasonable rate of interest, and repayment must be within five years (the only exception to this is for buying a home). However, if the employee leaves the job, they'll have to repay the loan in full, otherwise their outstanding balance will be treated as a taxable distribution. If the employee is under the age of 59 1/2, the distribution is also subject to a 10% penalty. If this option seems like something you may want to explore, the IRS has more information.
2. Paycheck advance
Sometimes emergency expenses, like sudden medical costs or urgent car trouble don't actually require a loan. A paycheck advance might be a good solution if your employee is hitting a financial rough patch because they have expenses they can't pay until they have their next paycheck.
Tiana Kubik of TK Photography in Chicago, offered to advance the pay of one employee who was undergoing treatment for a medical condition. "She didn't ask — we offered because we knew the situation she was going into," Kubik said. "I think it made her feel cared for, that we wanted to make sure she had a paycheck not only when she was on the clock but when she wasn't working, too." This gesture affected not only the employee in question, but the rest of the staff as well. "I think it did a lot for the morale in the office," said Kubik.
Advancing a paycheck is a simple answer for a short-term financial need that's dependent on the timing of cash flow. This solution can also reduce your business's potential loss to the amount of one paycheck and is less complex than a formal loan agreement.