How Does LendingTree Get Paid?
LendingTree is compensated by companies on this site and this compensation may impact how and where offers appear on this site (such as the order). LendingTree does not include all lenders, savings products, or loan options available in the marketplace.
How Fast Do Updates Appear on Your Credit Report?
Published on: February 20th, 2019
Editorial Note: The content of this article is based on the author's opinions and recommendations alone. It may not have been reviewed, commissioned or otherwise endorsed by any of our network partners.
You're looking to buy a home, a car or make a major purchase, and you've worked hard to pay your bills on time and maintain a good credit rating. But you wonder: How fast do updates appear on your credit report? Updates can enhance your credit score and give you a more favorable borrowing position.
The answer may surprise you. There is no exact deadline or single formula.
Credit bureaus typically add information about your accounts to your credit report quickly, and that means a report can change often. Your credit score isn't beholden to any calendar.
When creditors report to credit bureaus
Lenders that report to the credit bureaus each have their own schedule. You can count on it happening once a month, or at least every 45 days. But it means your credit score can constantly change — within days or even hours — as information rolls in about your credit activity.
Lenders don't have to report your activity. They do it because it's in their best interest to help determine your creditworthiness.
Major lenders don't necessarily report to all three major credit bureaus. Smaller lenders might not report your loan activity at all.
How quickly do changes to your credit file impact your credit score?
It may take a full billing cycle for creditors to process your payments and submit information to the credit reporting agencies and for your report to be updated.
Updates can come much sooner, however, depending on how quickly the lender reports new account details such as payments.
Lenders can report at any time of the month, said Atlanta credit expert John Ulzheimer, formerly of FICO® and Equifax. "Depending on what part of the month you're in, you're anywhere from one to 30 days away from that piece of information being updated on your credit report," he said.
"There's no law or statute or industry standard that requires a lender to update all of your accounts on the first of the month, or on the 10th of the month or on the 25th of the month," he added.
Your account with one lender might update at different times during the month at the three credit reporting agencies.
Keep in mind that you can dispute any errors that might show up on your credit report. When you dispute an item on your report, federal law requires the consumer reporting company to investigate and update the file to reflect any necessary changes or delete the item.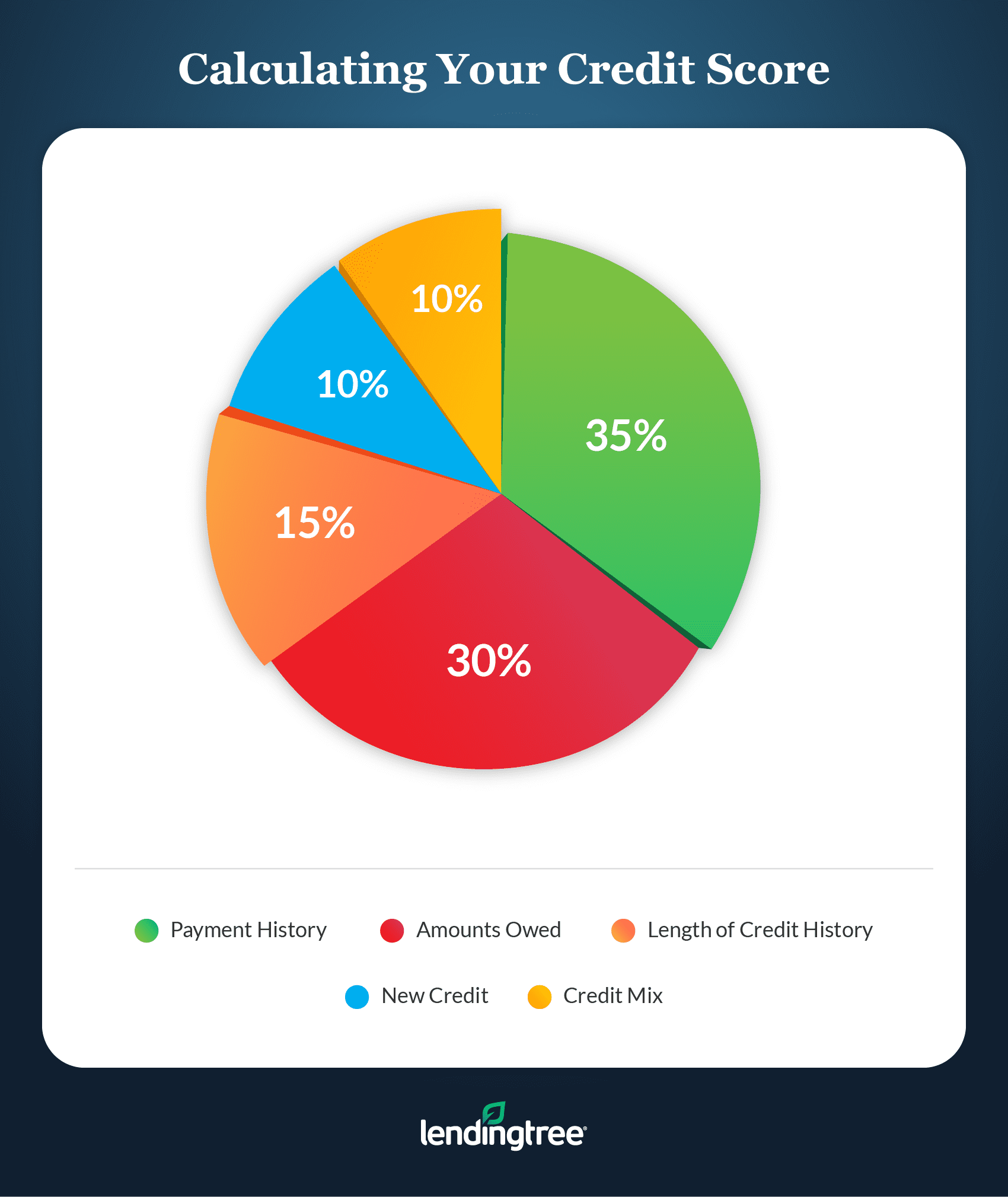 FICO Scores, which are based on information in your credit report, are calculated using data grouped into five categories: payment history (35%), amounts owed (30%), length of credit history (15%), new credit (10%) and credit mix (10%).
According to FICO, scores can change due to:
Payment history updates
Time passing since the last late payment, collection account or public record item
Adding/removing credit accounts, collection accounts or public record items
Increases/decreases in credit card balances
Increases in length of time since accounts were opened
Adding/removing inquiries
Mix of different types of accounts
Credit reporting agencies don't decide if a consumer qualifies for a credit card or a loan. Lenders make those decisions. Generally, scores of 750 and above receive the most favorable loan rates and terms.
Let's say you're shopping for a car. Your credit score is 750. Confident, you continue shopping. But the next day, after one of your creditors reports you were a month late with a payment, your score could drop to 700.
Is rapid rescoring right for you?
One step that can help consumers is rapid rescoring, which is offered by some lenders, including banks and credit unions. The service allows you to request a new credit report in a matter of days, Ulzheimer said.
He noted a lender must request a rapid rescore on your behalf, usually when you apply for a mortgage.
Rapid rescoring can't fix your mistakes, such as a late payment. It just updates your credit report more quickly than normal, so it won't raise your credit score unless there's some positive activity to be reported or a mistake waiting to be removed.
If you've discovered a credit-report error, a rapid rescore could adjust your score within about 72 hours.
Your lender can recommend a rapid rescore when your credit score is just shy of qualifying you for a better interest rate or loan terms. The lender pays a fee to the credit reporting agency to have new information updated in an expedited manner. The trade-off is the lender might gain a new customer, Ulzheimer said.
If you have recently missed a credit card payment or closed out a line of credit, requesting a rapid rescore could lower your credit score.
If you're trying to improve your credit, keep in mind that it won't happen overnight.
In the end, timing payments or purchases to improve your credit score probably won't work. Information is derived from too many sources, each carrying different weight in the scoring model. As always, the best bet is to practice good credit habits — paying on time and keeping your balances low — so you don't have to worry about your credit when you need it.
Learn more about your credit score!