How Does LendingTree Get Paid?
LendingTree is compensated by companies on this site and this compensation may impact how and where offers appear on this site (such as the order). LendingTree does not include all lenders, savings products, or loan options available in the marketplace.
Three Things to Know About a Short-Term Car Lease
Updated on:
Content was accurate at the time of publication.
If you need some temporary wheels, a short-term car lease could be the answer. It offers less commitment than a traditional lease and can cost less than renting a car for a year. Here are three things to know about short-term car leasing:
In this article, we'll cover…
What short-term car leases are
A short-term car lease is a contract that allows you to use a vehicle for two years or less. A traditional lease is three years.
Short-term leases directly from the dealer are best when you want a brand new car and need wheels for 12, 18 or 24 months. You can possibly nab a shorter lease by doing a lease takeover. Otherwise, monthly car rentals may be your best answer to getting a short-term ride.
There are a few things to keep in mind when considering a short-term car lease:
The shorter the lease, the higher your monthly payment. New cars tend to depreciate swiftly, with most of the depreciation occurring in the first year. While you could lease a used car, longer leases let you spread that loss of value out over time; shorter leases don't. The average lease payment in 2021 was about $530, according to Experian.
Leasing can require a down payment and involve fees. When you take on a lease, you're buying part of a car's lifespan –– the process is similar to buying a car. You'll have to cover taxes, registration and dealer fees. Payment for the entire lease is expected up front, and most drivers choose to finance this amount, meaning they also pay loan interest. If your credit isn't perfect, don't sweat;you could take out a lease with bad credit.
The pros and cons of a short-term lease
A short-term lease may be the right option for you, but it's important to consider both the risks and the benefits.
Pros
Cons

You can gain cost-effective, on-demand transportation. If you're on a long trip, short-term leasing can be less expensive than other options, like renting or relying on Uber.

You can drive the latest models. If flashing the newest car around town matters to you, short-term leasing could be your jam.

Short-term leasing is more expensive than traditional leasing. In general, the longer your lease, the lower your payment. 

Fees apply. New car leases are only available at dealerships, which love to nickel and dime drivers. 

All leases limit your mileage. The most typical annual mileage options are 10,000, 12,000 and 15,000 miles.
How you can get a short-term car lease
1. Do a lease takeover
One way for a driver to get out of a car lease early is to post their vehicle as available on a lease-takeover platform. Many sites let you filter a search by location, car type and number of months remaining on the lease. This option could serve drivers who need a vehicle for several months and don't want a longer commitment. Three popular lease-takeover sites are: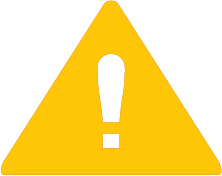 TIP: Another possibility is to get a traditional three-year lease and then have someone else take it over when you're ready. There is a risk to this, as there's no guarantee someone will want to assume your lease.
2. Get a long-term rental
Monthly car rentals offer several advantages, including no down payment, no financing and no mileage limits. If you need wheels for about three months, this could be the best solution. National car rental companies that offer monthly leasing include:
3. Sign for a short-term lease
If you need a ride for at least a year, a short-term lease from a dealership may be the right solution. Here's how to lease a car. Almost all automakers offer new car leasing, although you may find different minimum lease terms for different models. Check the website or with the dealer for the automaker you're interested in to see what's possible.