Business Loans Overview
Learn more about our business loan products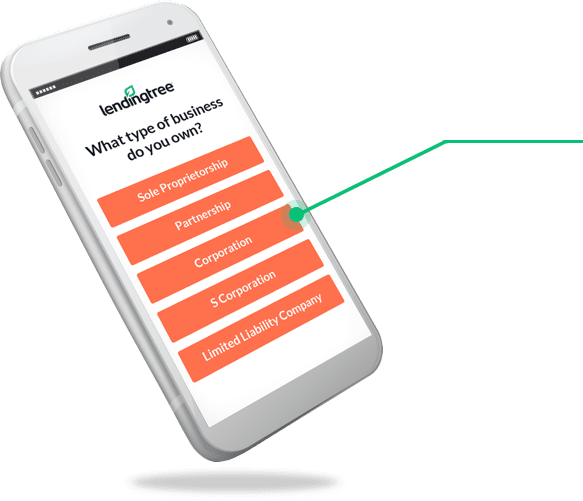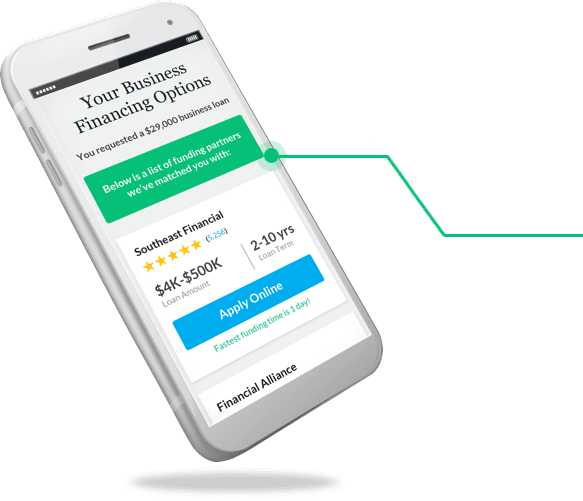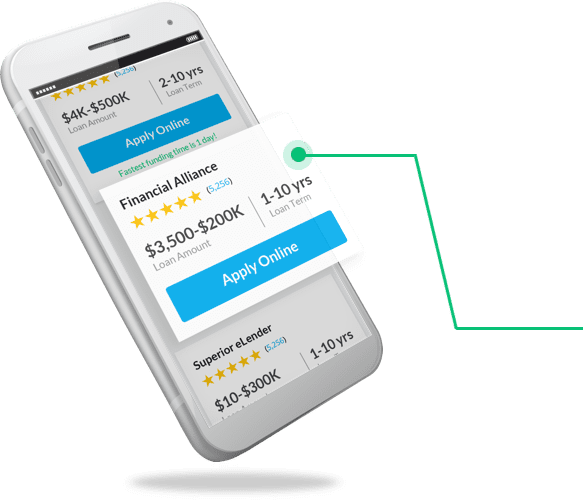 How to get a business loan in 3 easy steps
Financing and resources for businesses at any stage
There are business loans to
meet almost any need
From SBA loans to equipment financing to business lines of credit, today's funding partners allow business owners to:
Supplement cash flow gaps

Take advantage of a business opportunity
Purchase resources for a business

Cover unexpected expenses and emergencies
Business owners should discuss their options with small business funding partners to come up with the solution that best meets their needs.
Pre-qualification questions to ask yourself before applying for business loans
Why Do You Need a Business Loan?

Before submitting an application, you should determine your need for a business loan. Do you need a long-term option or a short-term option? With various types of business loans available, it's important to choose carefully. Getting into the wrong type of loan could be detrimental to your business's finances. If you choose a business loan with a short term for a long-term investment, you'll most likely end up with a high interest loan you can't afford. Consider your reason for needing the loan and match the investment's life with the term of one of the business loans.

How Much Do You Want to Borrow?

After you've decided on the duration of the loan, you should consider calculating a monthly payment you feel confident you can afford. Start with a desired business loan amount, and then break that amount down into monthly payments to see if your business can handle bringing on debt. Calculating how much you can afford on a monthly basis will give you a good indication of exactly how much money you're going to need in order to meet your business's financial goals. Having a precise figure in mind throughout the duration of the business loan process will help you when it comes time to engage with funding partners.

Does Your Business Have the Capacity to Pay Back the Loan?

Funding partners want to make sure they're lending money to businesses who can afford to pay back the loan in the future. To determine whether or not a business has the potential to pay back the borrowed money, funding partners measure the business's debt compared to its equity, financial statements that show equity investments, and the projected and historical profit and loss statements to determine the borrower's ability to efficiently manage their business. As a method of preparation, it would be prudent to calculate your business's working capital and put together a cash flow projection in order to determine whether or not your business is in a good position to take on a loan.

Documentation will vary across funding partners and types of business loans, but there are a few documents that are almost always required. These include:

Legal filings pertaining to ownership

Recent profit and loss statement

Personal and business tax returns

Information on existing debts
While this paperwork will be requested during the application process, it doesn't hurt to have it prepared beforehand. You don't want to risk the chance of getting denied simply because you weren't prepared with the proper paperwork. A large part of the application process is getting the funding partner to believe you and your business are able to manage the responsibility of a business loan. Your diligence and organization in presenting the proper documentation can make a huge difference in your chances for approval. Also, be willing to submit any additional paperwork your funding partner may request in a timely manner.
Additional small business resources
Get offers on business loans within minutes!
Featured business articles and guides