Getting Cash Flow Financing with a Cash Flow Loan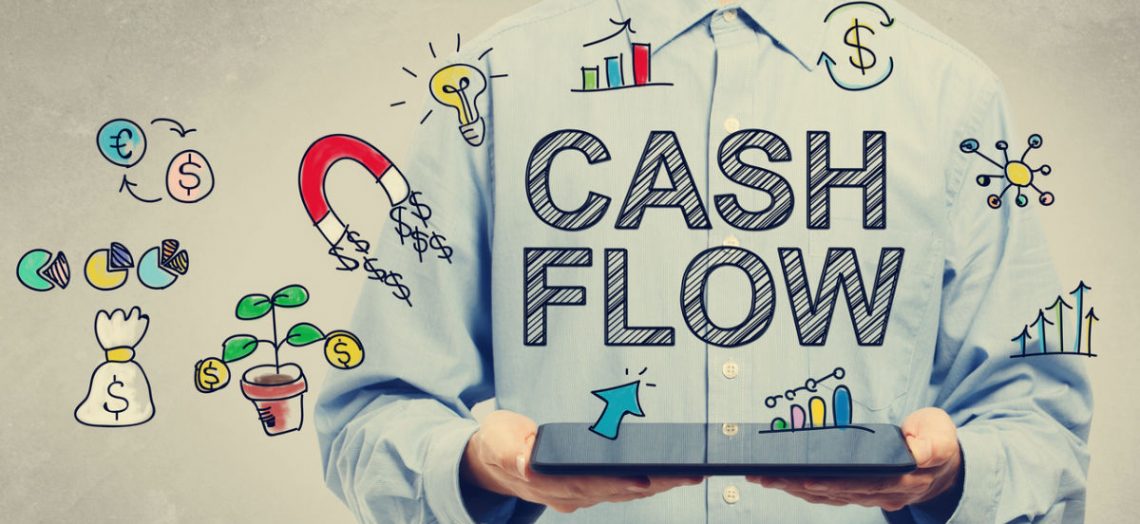 Cash flow management is one of the most difficult aspects of running a small business. When you're just starting out, it can be difficult to forecast properly and make sure you have enough money coming in to handle upcoming expenses and fund future growth. Cash flow financing is a type of small business loan that can help companies bridge gaps in working capital. It also keeps business operations steady while preparing for growth and new opportunities.
What Is a Cash Flow Loan and How Does It Work?
A cash flow loan is a form of cash flow financing that allows a company to borrow money using its expected income as collateral rather than its assets. Cash flow loans are best for short-term needs. Businesses often use loans of this nature to fund operations during a slow season, to purchase equipment or inventory, or to acquire another company. Since these are all investments that should result in an increase in projected revenue, lenders allow companies to use that revenue as collateral.
A cash flow loan's repayment schedule is usually based on future projections. Rather than sending a bill for the same amount each month, the lender is guaranteed a set percentage of future receivables until the borrower pays back the with loan (with interest). This money is usually automatically deducted from the company's bank account by the lender using an automated clearing house.
Is Getting a Cash Flow Loan a Good Idea?
Cash flow financing has pros and cons, like any type of business financing. Depending on your business' unique situation, a cash flow loan might be the ticket to the next phase of business growth.
Pros:
Projected revenue primarily measures eligibility for cash flow financing. This why they're accessible to individuals who don't qualify for other more traditional types of financing. This means things like a poor credit score and lack of a lengthy operating history are not barriers to funding.
These loans don't require physical collateral. Since many other types of loans do require collateral, this is a huge benefit if your business simply doesn't have physical assets. They may also be ideal if you are not comfortable with putting your physical assets on the line as collateral.
Cash flow financing can help your business take advantage of unplanned opportunities for which you don't have cash on hand. For example, you can purchase more inventory and accept a large order that you otherwise wouldn't be able to deliver upon.
Borrowers repay cash flow loans as a percentage of revenue, not as a set monthly figure. This is ideal for businesses that experience seasonality and may not have the ability to make their loan payment during certain downtimes in their business cycle.
Some businesses rely on cash flow financing to keep things afloat during slow months. With this option, companies can continue to make payroll, pay rent, and maintain their business' forward projection in a downturn.
If you need money quickly, these loans are ideal. The approval process is fast and you'll receive the funds rapidly. The entire process from application to having money in your hand can take less than a week.
Cash flow loans have a much simpler application process than other types of loans. They require far less documentation than most loans, which removes a huge burden from already stretched business owners.
Cons:
Cash flow loans have very high interest rates, sometimes ranging from 25 to 90 percent of the loan amount. For many businesses with alternative funding options, this can be exorbitant.
In some cases, lenders will not give this loan to a company that hasn't been in business for at least two years.
Cash flow financing uses an expected revenue increase as collateral. If projections are off or things don't work out as planned, a business could be on the hook for money that never comes in.
Cash flow financing gives lenders direct access to your business' bank account. Funds will be deducted automatically, which can be a good thing if you have trouble making timely payments. However, it gives you no choice but to pay your loan with the money you have coming in. You have no option to appropriate funds elsewhere, depending on what you feel is best for you and your business at that moment. Your loan payment will always take priority.
Because of the way cash flow loans are structured, you may not be able to pay it off early or put more towards your monthly payment without a fee.
Any type of short term business loan can be high-risk. If your funds are tight, you are at a higher risk of not being able to fulfill your payment obligation. This can result in a default. Which is extremely damaging to your business' credibility and credit history. This situation also leads many business owners into a "debt trap". This trap results in them constantly taking out more loans to pay existing debts.
Because cash flow financing is convenient and easy to obtain, businesses might become addicted to using them whenever they need extra cash. In the long run, this can mean a lot of money wasted on interest. Especially if the business can qualify for other loans with better terms elsewhere.
Alternatives to Cash Flow Financing
Cash flow financing is a good match for certain business situations. However, there are other short-term financing options that can help companies bridge gaps in cash. Other loans can help them take advantage of unplanned opportunities.
A merchant cash advance is very similar to a cash flow loan. However, instead of giving the lender direct access to your bank account to deduct payments, the lender gets a percentage of daily credit and debit card sales. Some businesses might be more comfortable with this option. This is because it only gives the lender access to a portion of revenues.
Working capital loans are asset-based loans designed to help businesses address short-term needs. Like cash flow loans, most businesses use working capital loans to get through slow periods. They can also be used to ramp up for a busy season or a large order. However, these have a more traditional structure, with a set monthly payment.
Accounts receivable financing, also known as invoice factoring, lets a business sell its outstanding invoices to a factoring company for cash upfront (minus fees). The factoring company then collects on the invoices. This option can be effective when a business requires money immediately for short-term needs and simply can't wait out the terms of the invoice to receive it.
Many companies like to keep a business line of credit open in case of gaps in funding or unexpected opportunities. With a business line of credit, a bank approves a company to borrow up to a certain amount, which they can take out little by little as needed. The borrower makes regular payments on the amount they've taken out. Interest is only accrued on the portion of the money used.
Though money management can be a challenge for some small businesses, there are many cash flow financing options that can help companies overcome whatever financial obstacles they encounter on their path to growth.