Emergency Business Loans: Where to Find Cash Now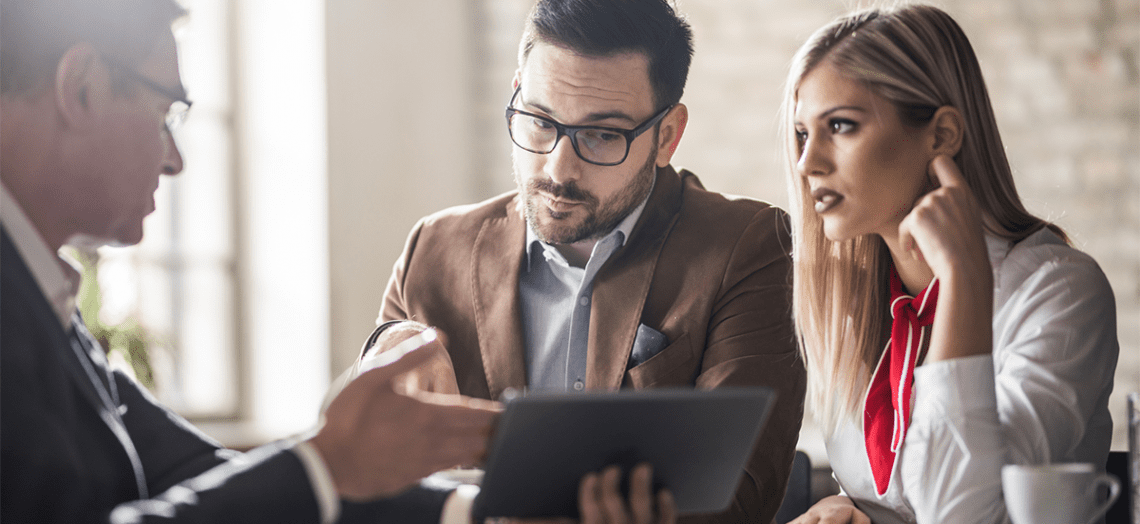 Even the best business funding plans can run off their rails. Surprise expenses, such as an equipment repair, a stretch of negative cash flow or even an acquisition opportunity that needs to be acted on quickly, can put a business into a position of needing money right away. Luckily there are several types of emergency business loans that can come to the rescue. And most businesses, regardless of how much they need or their credit history, can find a helping hand from at least one.
Understanding emergency business loans
Emergency business loans are exactly what their name implies. They quickly provide money that a business needs to clear an unexpected financial hurdle. They can be approved and funded faster than a traditional bank loan, and most don't require the money be used for a specific purpose. Some types of emergency funding are not technically loans, either. We discuss those options as well below.
Short-term loan: These help businesses meet immediate expenses, including inventory or payroll, according to San Diego-based National Funding, which has been providing small business loans for almost 20 years. They have fixed payments and terms, though the latter is often a year or less. Rates can be better than other emergency funding, but the application process is more rigorous.
Medium-term loan: Medium-term loans have terms from one to five years and amounts up to $5 million, according to New York City-based Accel Capital. That offers more time for repayment without the commitment of a long-term loan. The application process is the most rigorous, often requiring a guarantee, collateral and solid credit history.
Merchant cash advances: These aren't loans but the sale of future receivables, said Hunter Stunzi, senior vice president of small business for LendingTree. Repayments are taken as a percentage of credit and debit card sales, which can be debited from the borrower's account as often as daily. And because sales can vary, these never have a specific term or payment amount, instead continuing until paid in full. They can be expensive, though credit requirements are often lax.
Invoice financing: These work sort of like merchant cash advances, according to Miami-based Commercial Capital LLC, which has been offering invoice financing for more than 10 years to small- and mid-sized businesses. The difference is that these sales have already been made. Businesses sell unpaid invoices at a discount to their full value to a lender. Once the customer pays the invoice, the lender sends the remainder of the invoice's value, minus financing fees. Most businesses can qualify for this type of emergency loan.
Pros and cons of emergency business loans
Like all business decisions, you'll need to decide if taking on an emergency business loan or other funding is best for your business. Here are some factors — good and bad — to consider before signing on the dotted line.
Pros
Money is available quickly, from as little as a few days for a merchant cash advance to a couple of weeks for medium-term loans.
A poor credit history — whether for the business or is its owner — is less of an issue with merchant cash advances and invoice financing than with traditional bank loans.
The money can be used for almost any immediate need, from paying your staff during a time of negative cash flow to replacing the transmission in the delivery truck.
Cons
Emergency business loans can be expensive, especially for those with poor credit history. Some lenders will overlook that but charge more for the money borrowed for taking on a risky loan.
While an occasional emergency business loan is to be expected, their repeated use may be hiding a business's real problem: negative cash flow. Instituting processes to address that, including cutting costs and increasing sales, will help more in the long run.
Loan payments add another expense, which might make the need for another emergency business loan more likely down the road.
How they stack up
Some businesses may already have access to emergency funds in the form of a business line of credit, business credit card or even money stowed away from a time of positive cash flow. All of those options could be used to cover the financial emergency. Each business will have to decide if they should tap those resources rather than turn to emergency business loans or funding.
If money is already on hand, sometimes the time saved by not applying for a loan or other funding is worth it. But it might be better to secure an emergency business loan, leaving those other options open for an additional emergency or applying them to other upcoming needs. Often the decision boils down to which option offers the best term and rate.
Short- and medium-term loans more closely resemble traditional bank loans. And while they take longer to secure, some businesses may find their set term and payments more budget-friendly.
Is an emergency business loan right for you?
While each owner will have to decide if an emergency business loan or funding is best for their business, there are some factors all should consider. First is the money's cost. Compared to traditional bank loans, these are almost always more expensive. Does the emergency warrant spending the extra money to pay for it? Are there other ways to solve the issue? Those that often run into cash flow problems may want to think twice before taking on the payments of an emergency business loan.
Shopping for emergency business loan
If you've decided that your business does need an emergency business loan or funding, you'll need to be able to smartly compare the options. Here's what you should consider when comparing emergency business loans or funding.
Interest rates: Take note of these, which most likely will be higher than traditional bank loans. Interest rates are what you'll be charged for the money, according to Blue Ash, Ohio-based The Business Backer, which has been helping businesses get funding for almost a decade. The APR — or annual percentage rate — also includes fees and other finance charges. It often can be a little higher than the interest rate, but is a better way to compare loans to each other.
Factor rates: Some types of business funding don't use interest rates; instead, the cost of borrowing is expressed as a factor rate. This is typically a decimal figure, and most are between 1.1 and 1.5. To calculate the total cost of the money, multiply the amount of money borrowed by the factor rate. If you are borrowing $10,000 and the factor rate is 1.2, for example, then the total cost will be $12,000. That means you are paying $2,000 to borrow $10,000, which is a 20% interest rate.
Fees: These make borrowed money more expensive. Prepayment penalties, for example, can be attached with funding that uses a factor rate. Make sure you understand those mentioned upfront and fees buried in the fine print when you calculate the total cost of the money you want to borrow.
Transparency: Don't let the urgency of your emergency cloud the situation. Make sure you ask the lender to provide the total cost of the money borrowed, including all fees. And above all, make sure the lender's customer service is accessible and easy to work with. It's all the better if you're assigned an agent to usher you through the process.
Applying for an emergency business loan
The application process for emergency business loans runs from simple to complex, depending on how much money is needed, repayment structure, and credit history of the owner and the business.
Merchant cash advances are a way for alternative lenders to provide funding without dealing with the regulatory red tape, such as usury laws that come with traditional bank lending. Stunzi said they don't require a promissory note, and while some MCA providers may ask for a performance guarantee — the borrower agrees not to sell, file for bankruptcy or take other actions that will hurt the business — there is no legal obligation to repay one. They also require the applicant to share only the most basic information about the business and its sales. Many can be applied for online, with approval coming in mere minutes.
Most businesses will find it easy to qualify for invoice financing, according to Commercial Capital. It's almost always a go for businesses that have good commercial or government customers, reasonable gross margins and no liens on its accounts receivable.
Short- and medium-term loans require a more involved application process. Accel Capital said most medium-term loans, for example, require personal guarantees and collateral. Applicants also need a strong credit history because rates, which can vary, are mostly based on credit score.  That makes them tougher for some businesses to obtain them.
How much will an emergency business loan cost?
Convenience is expensive. This holds true for emergency business loans and funding. The funding becomes more expensive the faster you want your money and the less paperwork you want to complete. Many of these options will cost more than traditional bank loans.
Merchant cash advances, for example, can be among the most expensive emergency business funding. That's because their providers offer them to businesses who are performing but might not have the best credit history. To make up for that added risk, they charge more for them, Stunzi said. Businesses that use cash advances will want to add up the total repayment cost plus all included fees to calculate the true cost of the advance. Resist looking at the payment percentage only when choosing one, he said.
Bottom line
Emergency business loans and funding — merchant cash advances, invoice financing, and short- and medium-term loans — can help businesses get out of an unexpected financial pinch. Which one you should use depends on your credit history, how much money you need and when you need it. These factors also will dictate the cost and terms of the borrowed money. Examine all of these factors carefully before deciding which one is best — and most affordable — for your business.