How Does LendingTree Get Paid?
LendingTree is compensated by companies on this site and this compensation may impact how and where offers appear on this site (such as the order). LendingTree does not include all lenders, savings products, or loan options available in the marketplace.
How to Start a Catering Business in 8 Steps
Updated on: December 6th, 2020
Why use LendingTree?
We are committed to providing accurate content that helps you make informed money decisions. Our partners have not commissioned or endorsed this content. Read our .
If you're a culinary whiz with an affinity for cooking for others, you may be wondering how to start a catering business and turn that passion into a profitable business. Some of the things you'll need include licenses for handling food and alcohol, access to a commercial kitchen where you can prepare the food, and trained staff that can deliver, handle and serve the food at events. It may seem overwhelming, but we'll walk you through the process step by step.
Pros
Cons
 It's possible to keep startup costs low by running a home-based catering service.

 Side gig or full-time business — catering can be a good fit either way.

 Post COVID-19, demand for corporate and private catering is expected to grow.

 Some states have strict rules about what foods can and cannot be produced at home.

 New equipment and building a commercial kitchen could cost between $400,000 and $750,000.

 Organization is a must — you'll need planning and people skills, too.
How to start a catering business: 8 steps to follow
Starting a catering business goes way beyond preparing delicious food. Catering business requirements are vast. It takes careful planning, a tolerance for paperwork and the ability to navigate stressful situations. If you're up for the challenge, here are the steps you should take to get started.
1. Write your catering business plan
There are more than 122,000 catering businesses in the United States serving everything from trade shows and weddings to bachelorette parties and private dinners. To stand out in a market that large, you need a strategy. Your catering business plan is your guidebook to how your catering business will operate. It should detail your:
Catering business model: Full service or drop-off delivery
Target market: There are lots of different catering markets to choose from, such as home meals, corporate events, bar mitzvahs, and more.
Cuisine: The types of foods you offer to clients will have a large impact on your operating costs.
Competitors: Identify the other catering businesses active in your market.
Organizational structure: Pick a business entity type (more on this, below) and detail the key stakeholders and staff in your business.
Financing plans: Explain where you'll get the financing to cover startup and operating costs.
Long-term financial outlook: Detail the amount of revenue you project to see in the coming years, when your creditors will be repaid, when your investors will see a return and when you expect to turn a profit.
"Find people in the business and ask them what their hurdles are, or go find your competitors and learn what they're selling and what level of service they provide, so you can differentiate yourself," said Lisa Richards, an advisor with Certified Catering Consultants who runs her own catering business in Southern California.
2. Choose a business name and legal business structure
You will most likely need to register your business and business name in the county and/or state where you're operating. A good place to start is your state's secretary of state office. Registration requirements depend on your company's business entity or legal structure, which will also determine your personal liability and how your business is taxed.
Which business entity is best for caterers?
Sole proprietorships are the simplest and most common business structure, but operating your catering business as a sole proprietor means you're personally liable for any damages or injuries that occur during the course of business. Many caterers start out as a sole proprietorship when first testing out concepts with family or friends and then assume a new entity. Richards recommended transitioning from a sole proprietorship to a different business entity once you start hiring employees. For advice on how to begin this process, consult your local chamber of commerce or Office of Small Business Development Center.
3. Obtain permits and insurance
In addition to a business license that may be required from all types of businesses in your city, county or state, food businesses typically require their own licensing. The Food & Drug Administration (FDA) provides a comprehensive list of each state agency that regulates food-based businesses. In some states, caterers are regulated by their county health departments. You may need to pay a permit fee and be subject to inspections, even if you run your catering business from home. We'll talk more about how to start a catering business from home, below.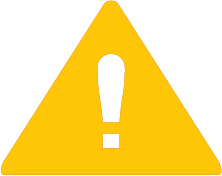 If you plan on serving alcohol, your catering business will also need to acquire a liquor license from the federal Alcohol, Tobacco Tax & Trade Bureau, as well as your state's alcohol beverage control board or other commission.
Types of insurance you'll need
At this stage you'll want to acquire general liability insurance in case of property damage or bodily injury (such as foodborne illness) claims. If you plan to hire employees, workers' compensation insurance is mandatory for most business owners in most states. And finally, the proper type of auto insurance is a must if you and those employees are driving for work.
4. Look for kitchen space
You might be able to use your home kitchen when first starting out but operating a home catering business long term may be impractical, depending on your state's rules. North Carolina, for instance, requires dairy, frozen and refrigerated products and seafood products to be prepared in a non-home based commercial facility. But Oregon's rules are a bit more lenient in terms of what types of foods can be prepared at home. If you do need to prepare food outside the home, you'll need to find a commercial kitchen space that's been inspected and approved by your local health department.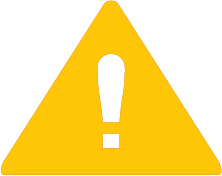 Commercial kitchen space can be rented for a few hours at a time at an average rate of $15 to $40 per hour, depending on your market. To find commercial kitchen space near you, consider utilizing an online resource like Kitchen Door or Peerspace.
Once you've established your business, you could build or outfit your own kitchen, ideally, with the oversight of a health department inspector. This can get expensive, but equipment financing can help you get the funds you need. Because the new or used equipment itself secures the loan, rates may be relatively low for equipment such as:
Convection ovens
Knives
Pots and pans
Dishes
Prep tables
Cutting boards
Sheet pans for oven
Bowls
Mixers
Immersion blenders
You can purchase used kitchen equipment for up to 75% less than new equipment. New equipment can cost anywhere between $150,000 and $250,000.
5. Set your pricing and budget
Now that you have an idea for what you might have to spend on the overhead needed to launch your business — space and equipment — factor in other expected costs, notably the ingredients you'll need for your dishes but also catering startup costs such as:
Packaging, especially if your catering business specializes in drop-off service
Transportation if your business is in need of work vans or other vehicles
Staff, including employees and/or contractors
Uniforms for your workers
Permits, licenses and insurance like the types we mentioned earlier.
Marketing materials such as a website, paid social media ads, email newsletters or newspaper, magazine or radio advertisements.
Again, these costs will be determined by the event types and level of service you're providing, as well as your local market. You'll likely pay more for staff in a large city, for example, than a small town.
Is a catering business profitable?
Richards said full-service caterers should aim for 55% to 65% gross profit for each event, while delivery caterers should aim for a 65% to 75% gross profit. Gross profit margin is your company's sales minus its cost of goods sold — this is different from net profit margin, which measures cost of goods sold and all other expenses. It's a good idea to measure both when evaluating performance.  Richards said caterers should aim for a net profit margin of 10%. But don't be discouraged if you don't see a profit right away. Richards noted most caterers don't see a profit until their third year in business.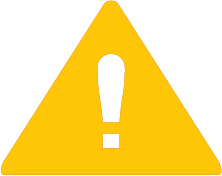 The salary you'll be able to pay yourself will vary greatly depending on your business's performance. To get a better idea of how much you could earn, the Department of Labor notes that food service managers earn a median annual salary of $55,320. Restaurant owners make close to $66,000, according to PayScale.
Keep costs in check
One way new caterers can more easily stay within a budget is to stick to a "menu in a box" that includes 5 appetizers, 10 entrees, and 5 desserts. It's tempting to tell clients that the sky's the limit but wait until you have at least a year of experience before deviating from your set costs.
6. Find business financing
Because food service is generally considered a high-risk industry by lenders, new caterers will likely need to rely on personal savings, friends and family or crowdfunding sites like GoFundMe to get the business started.  But that doesn't mean outside financing is impossible. Here are a few options to consider.
Small business loans
Traditional lenders, like banks or credit unions, may require significant time in business, credit histories and collateral that startups don't have. The same hurdles might apply to U.S. Small Business Administration (SBA) loans, but SBA microloans could provide limited amounts (up to $50,000). Alternative lenders, however, may provide greater amounts with fewer restrictions, though rates are generally higher.
Equipment financing
Equipment financing, as we mentioned earlier, can provide funds for specific items you need for your commercial kitchen or a vehicle you use for the delivery of food. It's worth noting, however, that some companies may require good credit and at least two years in business.
Business line of credit
A business line of credit, on the other hand, is accessible to companies with only a few months in business and can be used for a wide range of needs. Unlike a business loan, you would only pay interest on what you borrow. Even if you never withdraw funds, a business line of credit would ensure you have cash flow in the event of unforeseen circumstances, though lenders sometimes charge a monthly fee or penalize borrowers with inactive lines.
"Find a lender that understands the nature of your business," Richards said. "Show them a five-year business plan that indicates growth with revenue projections for at least three years."
If you need help projecting revenue, check your local business journals for top caterers in your area and review what they generate in revenue. "New caterers should cut their revenue projections in half," Richards said. "In your first year, you're going to spend a lot of money you didn't expect to spend."
7. Hire and train employees
Unlike some other types of businesses, it's unlikely that you can run your catering business solo. You will most likely need a mix of part-time employees or contractors on an event-by-event basis and full-time employees who oversee essential business functions.
"If your background is in cooking you may need to hire a full-time salesperson who can get your product out there," said Richards. "if you're more sales and marketing oriented, you need a full-time chef who can write menus and give you products to sell."
For hiring part-time staff, consider an online staffing platform like Qwick — companies in major cities can post open shifts and Qwick sends a vetted, independent worker your way. Once your business receives more consistent work, you may consider bringing on more full-time staff.
8. Advertise your catering business and build a client base
You need a strong website and social media presence to promote your business to the market. Start by looking at what your competitors are doing online, and what kind of results they're getting. Richards said it's crucial to find a dedicated marketing partner from the getgo that can help you define your brand.
Relationships are also important in the catering industry. Be sure to connect with event planners and venue owners, join your local chamber of commerce, and encourage satisfied customers to leave you online reviews and pass on the good word to other people in their network.
What about a home catering business?
If you want to run a permanent home-based catering business, you might be able to retrofit your personal kitchen to meet regulatory standards,  but you'll most likely need to construct a separate commercial kitchen in your home. This may help you sidestep the local and state catering business requirements that limit the types of foods prepared in traditional home kitchens. Before spending between $250,000 and $500,000 on a commercial kitchen, thoroughly research the rules in your area. You should also check with your local planning department to find out if your neighborhood is zoned for commercial usage.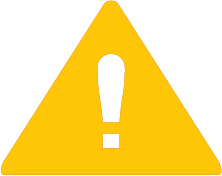 And remember, you'll still need to obtain the proper licenses or permits to run your food business at home. Not only could inspections (and day-to-day running of a commercial kitchen) be a disruption to your family, you may need to buy additional insurance policies. In-home business insurance is a form of homeowners insurance that provides comprehensive coverage for business equipment located inside the home.
More tips for starting a catering business
Those are the basics of how to start a catering business. As you get your business off the ground, here are a few additional things to keep in mind:
Join professional organizations
Having a strong network is important regardless of your industry. Caterers can find support by joining the International Caterers Association (ICA), which provides education, mentoring and resources. Another good resource is the free Catersource online forum, where caterers can ask each other questions and share advice.
Hire a consultant
A catering consultant can help you fast track starting your catering business. Catering consultants can do everything from evaluating your business plan to helping you identify opportunities in the marketplace. You can expect to pay anywhere between $150 to $300 an hour to work with a catering consultant, Richards said.
Be prepared to make sacrifices
Catering requires working long hours on nights and weekends, and sacrificing time you might otherwise be spending with friends and family. But if you're up for the challenge, it can be a highly rewarding career.