Understanding the EIN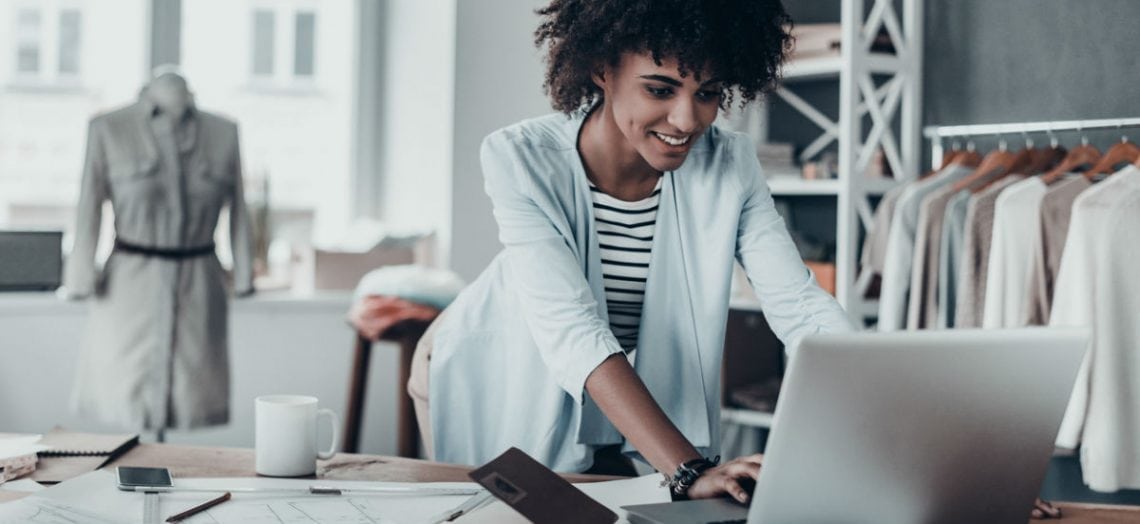 Like your personal Social Security number, an Employer Identification Number (EIN) allows the IRS to track your business activity. Applying for one should be at the top of the to-do list for most business owners forming a company.
What is an EIN?
An Employer Identification Number is the nine-digit number the IRS requires for business owners who pay employees. You could use an EIN to open a business bank account, apply for business licenses and file tax returns.
"Think of it as an analog to a Social Security number," Kathleen Thomas, director of the University of North Carolina School of Law Tax Institute, told LendingTree.
Sole proprietors who do not pay additional employees are not required to have an Employer Identification Number, but Thomas said it may be a good idea to have one anyway. It would allow business owners to give out a tax ID number that is different from their Social Security number.
"For the people who are not required, the main advantage is privacy in the age of identity theft," Thomas said.
Who needs an EIN?
The general use of EINs can even extend beyond business owners. Thomas said that when she began employing a nanny for her family, she had to obtain an Employer Identification Number from the IRS to report her taxes.
Here's who else is required to get an EIN:
If you pay at least one employee
If you operate a business as a corporation or partnership
If you file the following tax returns: employment, excise, or alcohol, tobacco and firearms
If you withhold taxes on income other than wages, paid to a non-resident alien
If you have a tax-deferred Keogh plan for employee pensions
If your business is involved with the following: trusts, with a few exceptions; IRAs; tax-exempt organizations; estates; real estate mortgage investment conduits; non-profit organizations; farmers' cooperatives; plan administrators
Benefits of having an EIN, even if you don't need it
Setting up an EIN could protect your Social Security number from overexposure or falling into the wrong hands.
"Everybody these days is so security conscious," Gregg Wind, a Los Angeles-based accountant and partner at the firm Kallman + Thompson + Logan, told LendingTree.
If you're a freelancer, filling out tax forms with an EIN would prevent you from giving your Social Security number to everyone who paid you. If you're a sole proprietor, you could use an EIN rather than your Social Security number when sending 1099 forms to any contractors or freelancers you paid.
"It works both ways," Wind said.
An EIN could also be used to open a business bank account. Many banks require one for business accounts: they want to make sure you have a legitimate business and the right to sign checks as the legal, declared owner of that business. Banks don't want to set up business accounts for anyone who could expose the institution to dangerous or illegitimate business practices. The advantage of using a business bank account, rather than your personal one, is the ability to keep finances separate. It's always a good idea to have a separate bank account for your business to keep your personal and professional expenses organized, Wind said.
What to expect on the EIN application
Getting an Employer Identification Number is free through the IRS. The business owner, or someone who is given authority to act on behalf of the business, can apply online, by mail, by phone or by fax. Applicants should avoid any websites or private businesses promising to provide an EIN for a fee.
"I wouldn't get it from any website other than the IRS itself," Thomas said.
Applying online is the simplest way to obtain an EIN — waiting for a number by mail could take weeks, which may not be practical if Tax Day is approaching. The application, Form SS-4, is available to anyone whose business or legal residence is in the U.S. Here are some of the form's requirements:
The established name of your business. According to Thomas, this could be your own name if you run a sole proprietorship.
Taxpayer Identification Number, which is your own Social Security number
Type of entity you operate
Reason for needing an EIN
Length of time you've been in business
Some business owners may not have to fill out all sections of the form, depending on their reason for applying.
Employees versus no employees. The form will also ask you for the number of employees you plan to hire in the next 12 months. According to Wind, if you operate your business as an LLC, the IRS automatically assumes you have (or will have) employees when you apply for an EIN and will expect you to pay quarterly employment taxes. For those business owners who don't plan to hire employees in the next 12 months but still want an EIN, you must specify that on the application to avoid receiving forms in the mail regarding employment taxes. Just to be safe, you could also indicate that you don't pay employee wages when you file your annual taxes, said Wind.
If you're applying online, the form must be completed in one sitting, and you'll receive your EIN immediately after submitting the form. If applying by fax, you'll be faxed your EIN within four business days of submitting Form SS-4. Those applying by mail can expect their form to be processed within four weeks. International applicants who operate a business in the U.S. can apply by answering questions from the form over the phone.
How to find your EIN
If you apply for an EIN online, the number is immediately available to you. You would be able to print the letter in which the IRS assigns you an EIN directly from your browser. The IRS also sends you a copy in the mail. You would need a physical copy of the letter when opening a business bank account to prove the EIN belongs to you, Wind said.
Those who do not apply online should expect to receive their EIN in one to five weeks. If you need to file your taxes before you've gotten your EIN, write "Applied for" on any forms that call for an EIN.
If you lose or misplace your EIN, you could find it on old tax returns. You could also call any organization where you opened a business bank account or obtained a business license – they would have it on file as well.
If you need to reference the original notice from the IRS, you could call the Business and Specialty Tax Line at 800-829-4933 for a copy.
Requesting a new EIN
Businesses may need a new Employer Identification Number when the business changes hands or changes its structure. Each type of business has to apply for a new EIN under the following circumstances:
Sole proprietors
If you are subject to a bankruptcy proceeding
If you incorporate
If you become a partnership
If you purchase or inherit an existing business that will operate as a sole proprietorship going forward
Sole proprietors do not need a new EIN if they change their business name or location, or if they operate multiple businesses under one name.
Corporations
If you receive a new corporate charter from the secretary of state
If you are a subsidiary of a parent corporation and have been using the parent's EIN
If you change from a partnership to a sole proprietorship
If you are part of a new corporation that was created after a merger
Businesses that are a division of a corporation do not need a new EIN, nor do existing corporations that survived a merger. Corporations that declare bankruptcy, change names or locations, or choose to file taxes as an S corporation also do not need to apply for a new EIN. If a corporate reorganization changes only the name or the place of business, then the corporation does not need a new EIN.
Partnerships
If you incorporate
If your business partnership is taken over by one of the partners and becomes a sole proprietorship
If you terminate an old partnership and start a new one
Partnerships that declare bankruptcy, change names, add or change locations are not required to get a new EIN. If 50% or more of the ownership of the partnership, measured in capital and profits, changes hands within a 12-month period, then the business does not need a new EIN.