The 5 Best Short Term Business Loans & Lenders to Know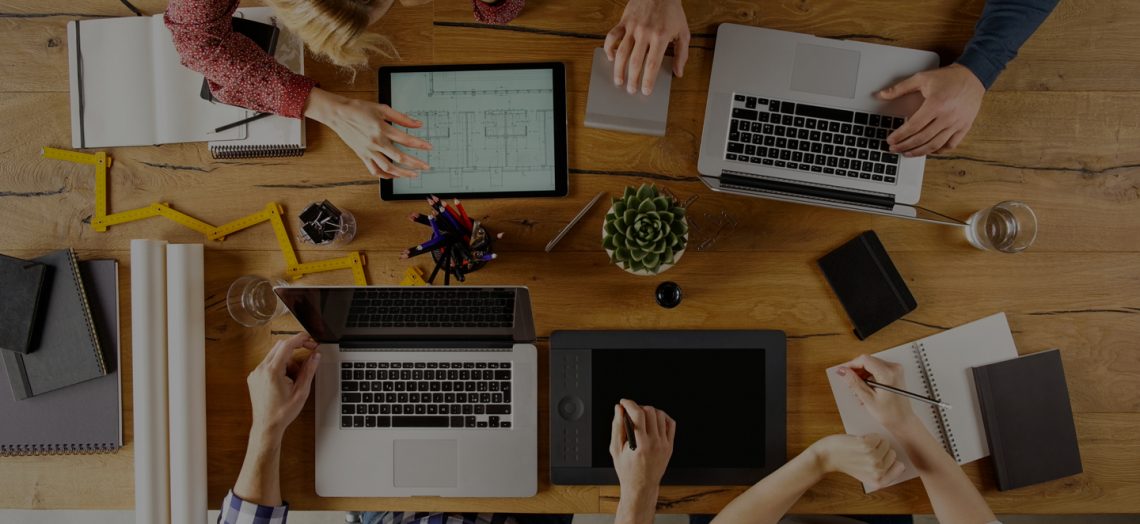 Disclosure: By clicking "See Offers" you'll be directed to our online form. You may or may not be matched with the specific lender you clicked on, but up to five different lenders based on your creditworthiness.
---
Rates as of February 10, 2019
When small business owners need a quick infusion of cash, short-term business loans can be a lifeline. But they come with risks, so consider all of your options before taking out a short-term loan.
They're called short-term loans for a reason — they have to be paid back in a relatively short period of time, typically three to 18 months. And the interest rates on short-term loans are usually significantly higher than rates on long-term loans. Payments are often required to be made daily or weekly. The loans are typically for amounts ranging from $2,500 to $250,000.
You might want to take out a short-term loan to buy more inventory, hire employees during a busy season, buy equipment, open a new location, or get through a financial emergency.
Start with LendingTree
LendingTree is an excellent source for comparing short-term business loans. You simply fill out only one short form and can potentially get matched with up to five lenders. There's never a fee for using LendingTree's service, and the lenders you could be matched with are happy to work with borrowers in every credit category.
View Free Business Loan Offers
Best short term loans: At a glance
Lender
Loan Amount
Loan Term
APR Range
Time to Funding

OnDeck Capital

Up to $500,000

3 to 12 months

As low as 9.99% simple interest. (The weighted average for term loans is 25.3% simple interest and 48.7% AIR).

As soon as 24 hours

SEE OFFERS

Kabbage

Up to $250,000

6 and 12 month terms

As low as 8% APR

Funds hit account in 1 to 3 business days or within minutes to a PayPal business account.

SEE OFFERS

National Funding

$5,000 to $1 million

3 months to 5 years

As low as 17% APR

24 hours to 7 days

SEE OFFERS

Fora Financial

$5,000 to $500,000

Up to 15 months

As low as 17% APR

As little as 72 hours

SEE OFFERS

Expansion Capital

$5,000-$500,000

3 to 12 months

As low as 20% APR

As little as two business days

SEE OFFERS
Rates as of February 10, 2019
Diving deeper into the best short-term loans
1. OnDeck Capital
Where OnDeck Capital stands out
Founded in 2007, OnDeck Capital offers short- and long-term loans as well as lines of credit to small business owners — even those without strong credit scores. When OnDeck Capital evaluates applicants, it also considers their cash flow, transaction data and public records related to the business. OnDeck Capital doesn't use a specific asset, such as real estate or inventory, as collateral.
Where OnDeck Capital falls short
Instead of accepting collateral, OnDeck Capital puts a general lien on a business's assets until the loan is paid in full, so you could lose your business if you fall behind on payments. A personal guarantee is also required, so OnDeck Capital can pursue your personal assets too. Like many online lenders, OnDeck Capital requires daily or weekly payments. OnDeck Capital's average APR is 48.7%.
Additional benefits of OnDeck Capital
If you make your payments on time, that should improve your credit score. OnDeck Capital reports information on your repayments each month to three national credit bureaus: Experian, Equifax and Paynet.

2. Kabbage
Where Kabbage stands out
Kabbage offers an easy application process, which takes less than 10 minutes, on a mobile app. The company offers funding of up to $250,000.
To qualify for funding, applicants should be in business for at least a year, with monthly revenue of $4,200 over the last three months, or annual sales of $50,000. Kabbage runs a hard credit check, looking for delinquencies and bankruptcies. Low credit scores will affect the loan decision or how much you receive. Kabbage also evaluates business revenue, transactions and other bank account data.
Where Kabbage falls short
The fee structure can be confusing, and Kabbage has higher-than-average fees based on the principal loan amount. There's a monthly fee for every month you carry a balance, ranging from 1.5 to 10 percent of the principal.
Additional benefits of Kabbage
Funds are typically available within 24 to 72 hours — or just minutes, if you use a PayPal business account.
3. National Funding
Where National Funding stands out
National Funding caters to business owners with poor credit. Loans can be approved and funded in as little as 24 hours. Applicants fill out a short online form, which asks for your business name, address and tax identification number. National Funding may also ask for your driver's license and three months' worth of business bank statements. No collateral required is required for the lender's small business loans, and there are no restrictions on the use of the loan. National Funding offers automatic payments on its loans. Small businesses must be operational for at least one year for short-term loan financing.
Where National Funding falls short
The company's rates and fees are not readily available online. The company also requires a year in business operation where some online lenders will require just six months.
Additional benefits of National Funding
Credit score is not much of a factor in loan approval. It's not even listed as one of the three requirements for loan approval.


National Funding Lender Review
4. Fora Financial
Where Fora Financial stands out
Fora Financial is a direct lender, working directly with the company supplying the capital — so it pulls your credit report only one time. Like other online lenders, Fora Financial offers a simple and quick online application process, advertising approval within 24 hours. Fora Financial does not ask for collateral or a personal guarantee. When you apply, you may be asked for your business's three most recent bank statements, your driver's license, a voided check and proof of business ownership. Fora Financial offers financing up to $500,000 and places no restrictions on how you use the money.
Where Fora Financial falls short
Fora Financial does not advertise the rates and fees associated with its products on its website. It also has higher revenue requirements ($12,000 monthly minimum in gross sales) than other lenders.
Additional benefits of Fora Financial
You can qualify for Fora Financial's loans if you've been in business for only six months, which is shorter than the minimums required by some lenders. But you must show that you've had steady monthly revenue. Another potential benefit is the discount you can earn if you make your loan payments early.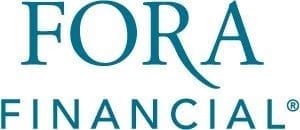 5. Expansion Capital Group
Where Expansion Capital stands out
This South Dakota-based company offers short-term business loans of $5,000 to $500,000, with terms ranging from three to 12 months. After you apply, Expansion Capital Group will give you quotes for funding within 24 hours. If the loan is approved, money can be deposited into your account in as little as two days. Expansion Capital Group looks at the overall health of a business, especially cash flow. A tax lien of as much as $175,000 or an open bankruptcy will not automatically disqualify a business, as they would for loans at most banks. Loan payments will be deducted daily from your business bank account.
Where Expansion Capital falls short
The company does not list its interest rates or fees on its website. To receive Expansion Capital's lowest interest rates, business owners must have a minimum credit score of 500, steady cash flow and a strong history of debt repayments.
Additional benefits of Expansion Capital
Expansion Capital requires less time in business (six months) than many online lenders. There are also no restrictions on how the funding can be spent.

Expansion Capital Group Review
Short-term lenders vs. traditional banks
On the plus side, short-term loans are quicker and easier to get than long-term business loans from traditional lenders like banks. Often, you can apply and get approved in as little as 24 hours, with the funds arriving within days. These loans are most commonly offered by online lenders. Unlike a long-term business loan at a bank or a credit bureau, a short-term loan doesn't require a long application process. And it may be possible to get one of these loans even if your credit rating isn't strong.
Most online business lenders require between six months and one year of business operation, $50,000 to $100,000 in annual revenue and a personal credit score of 500 and above. Banks, meanwhile, will be looking for at least two years of business operation, $100,000 in revenue and a credit score of at least 680 or higher.
Short-term loans can also help you build your business credit. If your business is new and without much of a track record, obtaining and paying off short-term loans will bolster your credit rating, helping you to qualify for bigger loans in the future.
Annualized cost on short-term loans can average higher than 50 percent and run as high as 130 percent. But that cost isn't always shared in such straightforward language. To get the real cost of a loan, ask for the annualized interest rate — not just the "factor rate" or the dollar cost of the loan.
How to apply for short-term loans
When you apply for a short-term loan, the important questions that will be asked include "How long have you been in business?", "What's the credit history of your business — and your own personal credit history?" and "What's the financial health of your business?"
However, you don't need good credit to get a short-term loan from an online lender, particularly if you have strong revenues and/or a good collateral option. The basic information and documents you'll need to apply for a short-term loan include:
Business address
Tax ID
Social Security number
Three months' worth of your most recent bank statements
Average monthly gross sales
Proof of business ownership and business license
Most recent personal tax return
Some lenders may also want a business plan, balance sheet and/or a profit and loss statement.
To prepare for your loan application, research your business's credit history through Experian and Dun & Bradstreet. Be sure to also check your personal credit history, which is available for free once per year from annualcreditreport.com.