What Credit Score Do You Need for a Personal Loan?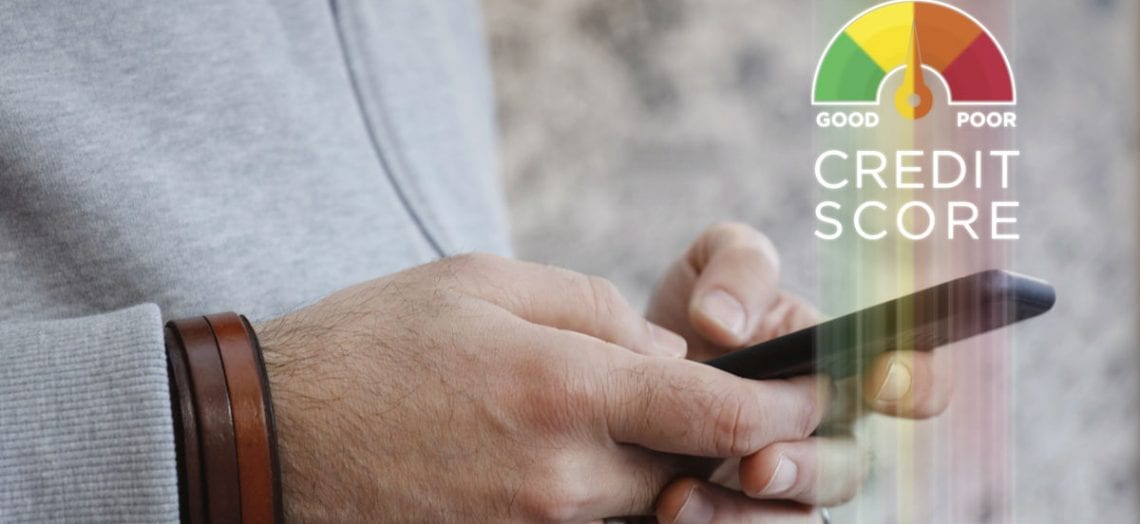 Consumers with growing debt and past-due bills who are struggling to make ends meet often find that taking out a personal loan is a practical solution to their financial troubles. A personal loan is money that is borrowed from a lender, such as a bank or credit union, and paid back in monthly payments over a set period.
Your approval for a personal loan is, in part, contingent on your credit score — which is a number ranging between 300 and 850 that reflects your creditworthiness. If you are unsure whether you can qualify for a loan based on your credit score, consider the following.
What is the minimum credit score for a personal loan?
How to check your credit score
What other criteria do personal loan lenders consider?
What is the minimum credit score for a personal loan?
When applying for a personal loan, regardless of the lender, your credit score and credit history are subject to review. Your credit score is one of the deciding factors in the number of potential lenders from which you can borrow funds.
Each lender sets its minimum credit requirements, but the lower your score, the harder it may be to qualify for a loan. LendingTree offers a personal loan marketplace where you can find lenders accepting applications from borrowers with credit scores as low as 525.
To fully understand how your credit score can affect your ability to take out a personal loan, the interest rate, the approved loan amount and more, you must know how it is calculated.
A credit score is calculated using the following information: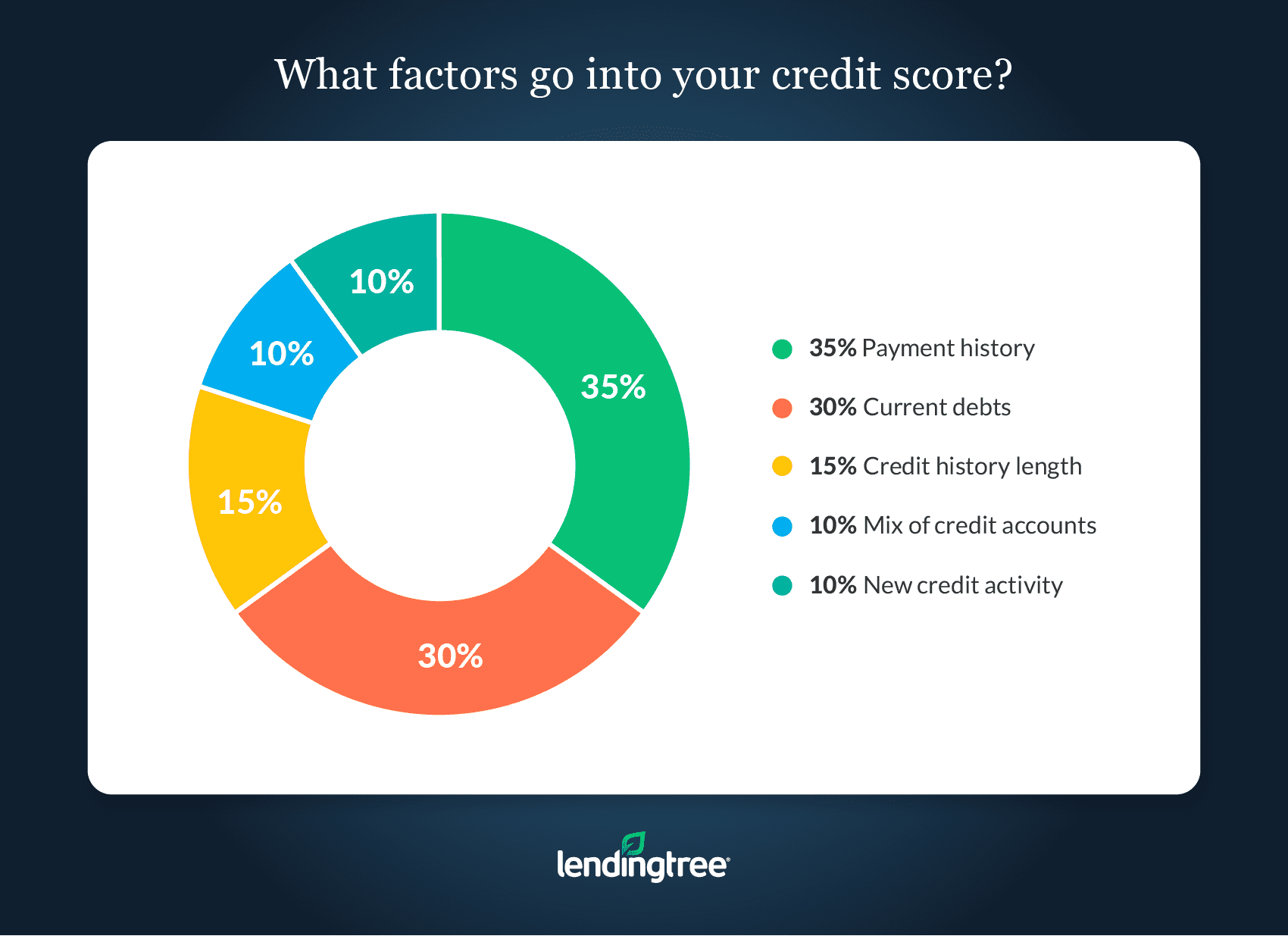 Payment history: Factors in on-time payments, missed payments, days the account has been past due and how recent it was that these payments were missed or paid late.
Current debts: Factors in how much is owed, the number of accounts you own, the type of accounts you own and how much credit you have available compared to your debt.
Credit history length: Factors in the length of time that on-time payments have been consistently made on the accounts.
Mix of credit accounts: Factors in what type of accounts you own, such as loans, credit cards and more.
New credit activity: Factors in recent activity, such as applications submitted for loans and payments made on time.
How to check your credit score
Everyone should know their credit score before applying for a personal loan, especially since lenders are open about their credit requirements. Determining your credit score is easy and only takes a few minutes. If you intend to apply for a personal loan, you can access your credit score for free through LendingTree.
Improving your credit score before applying for a loan
A higher score can improve your chances of being approved for a loan with the lender of your choice. All consumers can boost their scores if they are not happy with their current number. There is a variety of things people can do to get the increase they need to apply for the personal loan they can use for debt consolidation, a new car and more. There is no need to settle.
Here are a few tips for improving your credit score:
Check for errors on your credit report
It is not unusual for credit reports to display inaccurate, outdated information, such as debts that should have been removed. This information can lower your score. If you review your report and find errors, they are to be reported to the creditor and credit reporting agencies.
Make on-time payments
A late or missed payment can decrease your credit score by a few points. If possible, make on-time payments on a regular basis because this will have a positive impact on your score.
Pay down existing debt
Lenders will examine how much debt you have when you apply for a loan. The less debt you have, the higher your score will be and the more creditworthy you will appear.
Write goodwill letters for delinquency
Creditors report both on-time and late payments. If you have a late payment on your credit report, you could write what is known as a goodwill letter and request that the late payment be removed.
Avoid applying for credit

Applying for credit can add a hard inquiry on your credit report. Too many hard inquiries can result in points being taken off your score.
What other criteria do personal loan lenders consider?
Lenders need to get the full picture of your financial situation before they agree to lend you cash. Your credit score may be an important factor when lenders are determining if they can grant you a personal loan, but it is not the only criteria they review. Besides your credit score, lenders will often review the following when processing a loan application:
Income
An applicant's income needs to be reviewed to determine if they can repay the loan, which can be verified using pay stubs and tax forms.
Current debt
A person's debt-to-income ratio reveals how much debt a person has in relation to their income. If the debt a person owns is higher than their income, lenders may see them as a risk.
Repayment history
Examining your repayment history, specifically, payments made for loans or credit cards can give lenders insight into how you handle your monthly bills and if timely payments are consistently made.
Collateral

If applying for a secured personal loan, you will have to put up collateral, such as your vehicle. With lenders being able to take ownership of this item if the loan is not repaid, they feel more comfortable taking you on as a borrower.
How to find a personal loan
Finding a personal loan is easy thanks to the different types of lenders available. The lender you select doesn't guarantee approval for all applicants, but if you find one with requirements you can meet, the odds for approval are high. For example, Tower Federal Credit Union requires that borrowers have a credit score of at least 580, while USAA Bank requires a credit score of at least 700.
If your credit score doesn't meet the lender's requirements, it would be best to find a lender who is more accepting of your score. This is where shopping around for a personal loan would be beneficial.
LendingTree has an online personal loan tool where consumers can check available rates from various lenders and determine which is the best match for their personal loan needs. Also, checking with your local banks and credit unions or the institution you bank with can help you locate a lender when in the market for a personal loan.
Beware payday loans
With low odds of approval from lenders, subprime borrowers may consider payday lenders who are almost guaranteed to approve their application.
A payday loan may be tempting because eligibility requirements can easily be met, but there are dangers associated with taking out this type of loan. Borrowers can get the funds they need but only at astronomically high interest rates and with short terms that may make repayment difficult.
If you are struggling to qualify for a personal loan, check out our guide to improving your credit score.