What Is a DBA, and When Should You File for One?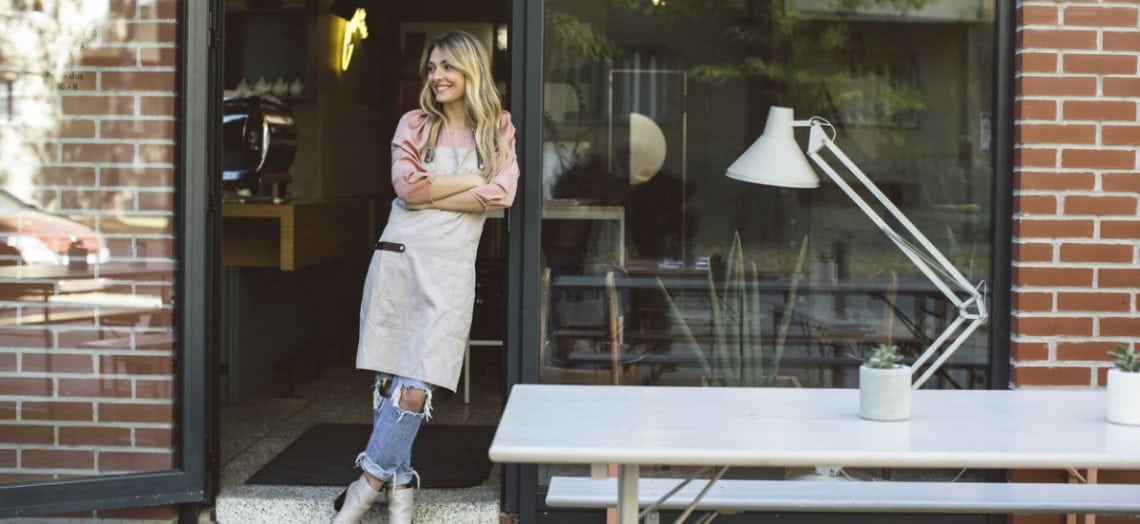 When building a business, a lot rides on the name.
It could reflect the services or products provided, who is running the company or where the business operates. The name could also influence how consumers perceive the company. To take the pressure off, there is some flexibility for owners in the form of DBA names.
What is a DBA?
DBA is shorthand for "doing business as," also known as a fictitious business name. A DBA allows business owners to conduct business under a name separate from their own or their formal company name without creating a new corporation, partnership or LLC, according to the Small Business Administration. A DBA does not replace your business's legal name — rather, it allows you to conduct business under additional names.
Maybe you want to offer products or services not reflected in your current title. If a company is entering a different type of business, a DBA is a way to point to the new offerings. And if you are conducting business under a different name, a DBA is generally required and might need to be registered with the city, county or state where you're selling a product or service.
Art Steele owns Legal-EASE for Entrepreneurs, a Virginia-based law firm for small businesses. She told LendingTree that a DBA is mostly used for branding purposes. A DBA does not come with any legal protections and doesn't protect your personal assets from being seized in the case of a lawsuit, Steele said. A corporation, on the other hand, is its own legal entity, protecting owners or shareholders from being personally responsible for the company's expenses and debts.
Once you've registered a DBA with the necessary authorities, you can launch the new name on websites, social media pages and marketing materials, Steele said. However, owners are still required to use the legal name of their business on any formal documents such as tax filings.
What type of businesses use a DBA?
Any type of business could use a DBA name, Steele said.
For sole proprietors, a DBA gives them the ability to conduct business away from their personal identity. "You're basically creating a brand name because you don't want to use your personal name," she said.
A general partnership with two or more owners could file a DBA to do business under a name that is different from the personal names of the owners, according to the Michigan Economic Development Corporation (MEDC), a partner of the SBA.
A corporation or an LLC could file a DBA to operate multiple businesses through one entity. A corporation must register a DBA for each of the businesses operating under the main title.
Here's one example: A freelance writer could create an LLC for his main writing business, then file DBAs for each category of writing that they provide, such as finance writing or wedding-related writing, Steele said.
Need business funding? Learn more about small business loans here.
When to file a DBA
You may file a DBA as soon as you start selling a product or offering a service, according to the guidelines in the city, county or state in which you're conducting business.
Before settling on a DBA, search the database of the U.S. Patent and Trademark Office, Steele said. Multiple businesses are allowed to use the same DBA in one state, according to the SBA, but corporations or LLCs cannot share names in the same state. If a business name has been federally trademarked, no one in the U.S. can use it for either a DBA or LLC, Steele said.
"The first thing you do before you decide to create a business and pick a name is figure out if that name has been trademarked," she said.
County or city offices do not typically check for trademark protections when processing DBA applications, so it's the business owner's responsibility to make sure they've chosen an original name, Steele said. Unlike a trademark or LLC, DBA names have no protection from being copied. Business owners could choose to trademark their DBA if they want to prevent anyone else from using it.
"If you think about it as a hierarchy of protection, DBAs are at the low end of the totem pole," Steele said.
How to file a DBA
Once you've settled on a name, file a DBA with the appropriate government agency. Start by searching for your state here. The process for filing a DBA varies by state, county and city, but generally requires submitting a single form with the local government and paying a registration fee that can vary, according to the SBA.
In Michigan, for instance, business owners file a DBA with their county clerk rather than with the state. The county clerk's office accepts all DBA forms and filing fees.
For some, there's one more step. In some states, business owners are required to publicly announce that they've registered a DBA. California state law, for example, requires owners to issue a statement announcing their DBA in a general circulation newspaper within 30 days of filing. The statement must be published once a week for four consecutive weeks in a paper that's distributed in the county in which the business operates. Sometimes, the turnaround is even faster. In Cook County, Ill., business owners must publish a notice in their local newspaper within 15 calendar days of registration. The notice must be published once a week for three consecutive weeks and proof of publication — original clippings only, no photocopies — must be submitted to the county clerk within 50 days of the original date of the application.
How much does it cost?
Filing a DBA could cost as little as $10 to $20, Steele said. County offices set their own fees for filing a DBA, and the price could fluctuate statewide. In Los Angeles County, filing a DBA is about $30, but in San Francisco County, fees start at $51. Filing rates also differ across the country, as it costs $162 in Fulton County, Ga., where Atlanta is located. Still, Steele said, registering a DBA is less expensive than forming a legal entity for a new business, which could cost hundreds, depending on the location. The fee for forming an LLC is $200 in New York and $300 in Texas.
"The advantage of a DBA is it's very simple," Steele said. "It's quick, it's cheap and there's no formalities."