How Does LendingTree Get Paid?
LendingTree is compensated by companies on this site and this compensation may impact how and where offers appear on this site (such as the order). LendingTree does not include all lenders, savings products, or loan options available in the marketplace.
Secured vs. Unsecured Credit Cards: What's the Difference?
Updated on: October 13th, 2021
Editorial Note: The content of this article is based on the author's opinions and recommendations alone. It may not have been reviewed, approved or otherwise endorsed by the credit card issuer. This site may be compensated through a credit card issuer partnership.
Choosing between a secured versus unsecured credit card could depend on your credit history. Most people are familiar with unsecured credit cards, even if they don't refer to them as such. An unsecured credit card is a card that relies on a credit check, not collateral, for approval. A secured credit card requires a security deposit for approval.
If you're new to the world of credit cards or don't haven't built up enough history to qualify for a traditional credit card, you may be better off starting with a secured credit card. Many popular credit cards you see in ads require meeting certain credit score requirements. That's not the case with a secured credit card, which usually only requires a security deposit.
Here's what you need to know about secured versus unsecured credit cards.
What is a secured credit card?
A secure credit card is a type of credit card that requires a cash deposit to open the account. This credit card type is helpful for individuals with a limited credit history or poor credit. Card issuers use a credit check to analyze whether an unsecured card applicant is a lending risk. The secured card's security deposit reduces the risk to the card issuer, making it easier for someone to qualify. The issuer can take the funds from the security deposit if the cardholder doesn't pay their bill.
Secured credit cards usually have a lower credit limit than unsecured credit cards. The security deposit often acts as the card's credit limit, depending on the issuer. Responsible use of a secured credit card can help you build your credit and often help you graduate to a traditional credit card over time.
What's the difference between secured and unsecured credit cards?
You may not be familiar with the term unsecured credit card. An unsecured credit card is what most people refer to when talking about credit cards. As the name suggests, an unsecured credit card doesn't require a deposit to secure an account.
How you qualify for a secured versus an unsecured credit card isn't the only difference between the two card types. Choosing the best option depends on your specific needs and situation. Check out the chart below to see how these card types differ.
| | Secured credit card | Unsecured credit card |
| --- | --- | --- |
| How credit limit is set | The credit limit is usually set by the amount deposited | The credit limit is based on the cardholder's creditworthiness |
| Deposit required to open an account? | Yes | No |
| Interest rates | Typically come with higher interest rates | Typically come with lower interest rates since borrowers have good to excellent credit scores. |
| Credit required | Applicants with poor or limited credit histories may qualify | Typically requires a good to excellent credit |
| Where it can be used | Anywhere credit cards are accepted | Anywhere credit cards are accepted |
Regardless of which type of card you choose, you can follow some standard practices to get the most out of your card.
Know your score: Knowing your credit score can help determine whether you qualify for a particular card.
Pay your balance in full: By paying off your card balance each month, you'll avoid costly interest fees charged by your card issuer.
Make on-time payments: Pay attention to your card's payment due date. Paying your bill on time each month will keep you from getting charged late fees and penalty APR. Plus, your issuer reports payments to the major credit bureaus, so paying on time can help you build a positive credit history.
Limit your credit utilization: Credit utilization is the percentage of available credit you use. It is one factor that determines credit scores and includes any revolving credit accounts, including credit cards. Using too much of your available credit can make it more challenging to pay off your monthly balances and affect your credit score. Aim to limit your credit utilization to 30% or less.
Secured vs. unsecured credit cards: Which is better to build credit?
The best card option depends on your credit history. Secured credit cards are better for individuals who don't have good enough credit to qualify for traditional credit cards. The same is true for younger adults without established credit yet or looking for a beginner credit card. Starting with a secured credit card can help you build your credit over time and eventually qualify for other credit cards.
If you have good to excellent credit, you may qualify for a rewards credit card, which often come with higher credit limits, access to travel benefits, and other valuable perks. These cards also allow you to earn points or miles redeemable for travel, cash back or other popular redemptions.
Even with good to excellent credit, you're not guaranteed approval for a rewards credit card. Since secured credit cards require a security deposit instead of a credit inquiry, they are often easier to qualify for as long as you have the necessary funds. If you fail to make payments, though, the card issuer will use your deposit to cover the outstanding card balance.
You can maximize your rewards-earning potential by analyzing your spending habits and choosing a rewards credit card with bonus categories to match.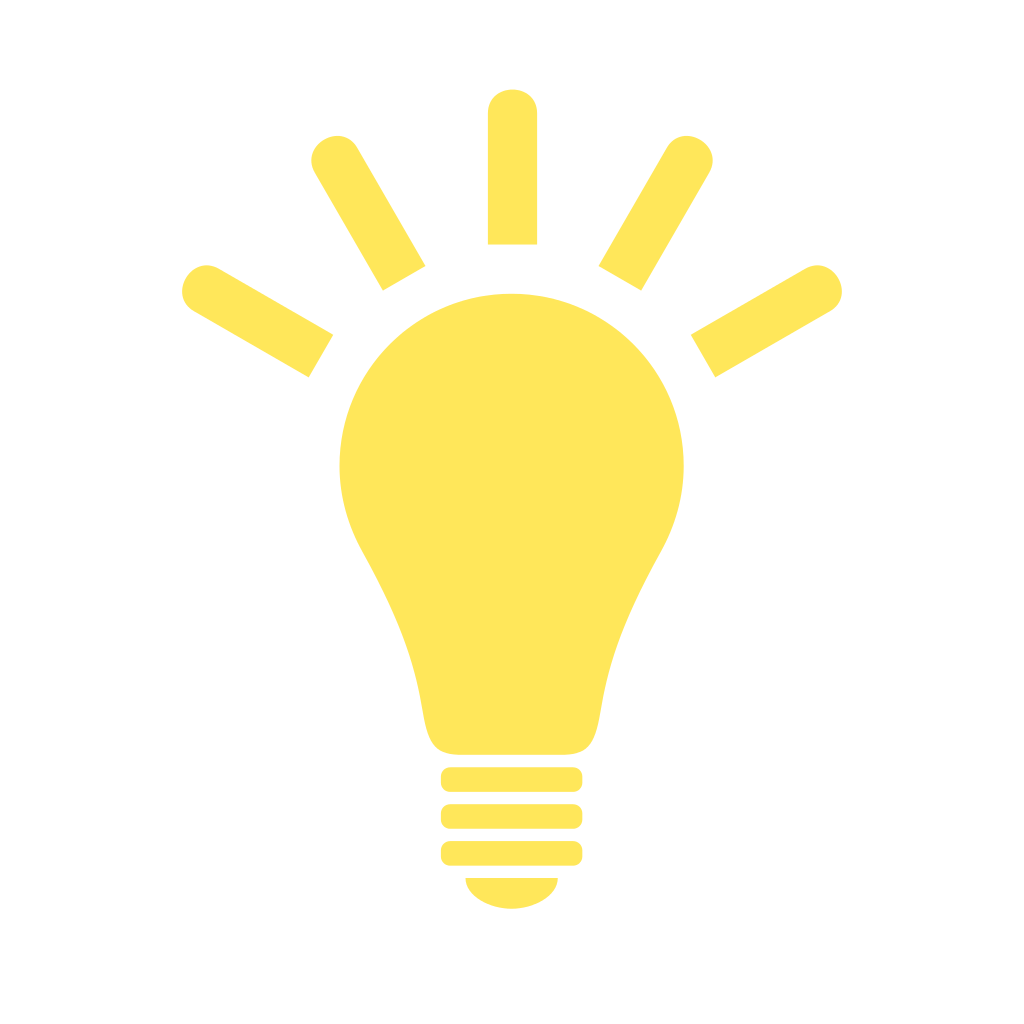 Tip:
You may still qualify for an unsecured credit card even with a lower credit score, but these options are often accompanied by costly fees. Secured credit cards are generally a more affordable option until you can qualify for a higher-tiered card.
Recommended secured cards
There are numerous secured cards available, but here are three popular secured cards that charge a low or no annual fee:
Discover it® Secured Credit Card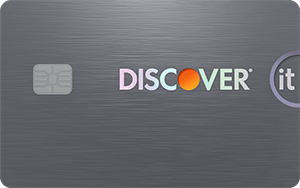 on Discover's secure site
2% cash back at Gas Stations and Restaurants on up to $1,000
No credit score required to apply.
No Annual Fee, earn cash back, and build your credit history.
Establish your credit line by providing a refundable security deposit of at least $200. That means a $200 deposit for a $200 credit line. Or a $500 deposit for a $500 credit line. Bank information must be provided when submitting your deposit, and the security deposit equals your credit limit.
Automatic reviews starting at 7 months to see if we can transition you to an unsecured line of credit and return your deposit.
Earn 2% cash back at Gas Stations and Restaurants on up to $1,000 in combined purchases each quarter. Plus, earn unlimited 1% cash back on all other purchases – automatically.
Discover helps remove your personal information from select people-search websites. Activate by mobile app for free.
Get an alert if we find your Social Security number on any of thousands of Dark Web sites.* Activate for free.
Click "Apply Now" to see terms and conditions.
No annual or hidden fees. See if you're approved in seconds
Building your credit? Using the Capital One Platinum Secured card responsibly could help
Put down a refundable security deposit starting at $49 to get a $200 initial credit line
You could earn back your security deposit as a statement credit when you use your card responsibly, like making payments on time
Be automatically considered for a higher credit line in as little as 6 months with no additional deposit needed
Enjoy peace of mind with $0 Fraud Liability so that you won't be responsible for unauthorized charges
Monitor your credit score with CreditWise from Capital One. It's free for everyone
Get access to your account 24 hours a day, 7 days a week with online banking to access your account from your desktop or smartphone, with Capital One's mobile app
No credit check to apply and find out instantly if you are approved.
OpenSky gives everyone an opportunity to improve their credit with an 85% average approval rate for the past 5 years
Get considered for a credit line increase after 6 months, with no additional deposit required
You could be eligible for the OpenSky Gold Unsecured Card after as few as 6 months
Reports to all 3 major credit bureaus monthly, unlike a prepaid or debit card
View your FICO® Score through your OpenSky account, an easy way to stay on top of your credit
Nearly half of OpenSky cardholders who make on-time payments improve their FICO score 30+ points in the first 3 months
Your refundable* deposit, as low as $200, becomes your OpenSky Visa credit limit
Easy application, apply in less than 5 minutes right from your mobile device
Offer flexible payment due dates which allow you to choose any available due date that fits your payment schedule
*View the cardholder agreement
Frequently asked questions
When you close a secured credit card or upgrade to an unsecured card, you'll receive your security deposit back as long as your account is in good standing and your balance is paid in full.
Secure credit cards work similarly to a traditional credit card, except that they are secured via a security deposit instead of a credit check. You can use a secured credit card anywhere that credit cards are accepted. Typically, the security deposit acts as the credit limit. You'll build up your credit history as you use the card and pay off your balance on time each month.
Secured credit cards won't necessarily build your credit faster than an unsecured credit card. Card issuers report payments for both card types to the major credit bureaus. Unsecured credit cards typically offer higher credit limits, which could bump up your credit score depending on your credit utilization ratio or percentage of available credit used.
A secured credit card is not the same as a prepaid debit card. With a prepaid card, you load money onto the card for purchases. With a secured card, your deposit isn't used to pay for purchases unless you fail to make payments on your balance. Prepaid cards aren't reported to credit bureaus since there are no credit payments like secured credit cards.