How Does LendingTree Get Paid?
LendingTree is compensated by companies on this site and this compensation may impact how and where offers appear on this site (such as the order). LendingTree does not include all lenders, savings products, or loan options available in the marketplace.
How to Wholesale Real Estate: A Step-by-Step Guide for Beginners
Updated on: February 1st, 2023
Why use LendingTree?
We are committed to providing accurate content that helps you make informed money decisions. Our partners have not commissioned or endorsed this content. Read our .
If you're looking for a way to try real estate investing but you don't have a ton of money to invest, real estate wholesaling could be a viable option. Real estate wholesaling involves finding properties for sale, putting them under contract and then finding a third-party buyer. When a sale completes successfully, the wholesaler takes a cut in return for connecting the buyer and seller.
On this page
What is real estate wholesaling?
If you want to enter the world of real estate investing, real estate wholesaling is one of the ways to do that with the fewest barriers to entry. Simply put, a wholesaler is someone who acts as a middleman between a seller and buyer in a real estate transaction. Wholesalers who can facilitate a steady stream of home sales can make significant money — all without having to invest a ton of cash up front, get licensed (in most states) or deal with complex issues like construction or DIY rehabbing.
Wholesalers typically coordinate the sale of distressed properties, which are usually homes that are in default, being foreclosed upon, "real estate owned" (REO) or otherwise being sold to settle a debt. The owners of these properties are highly motivated to sell — usually as quickly as possible — but need help finding buyers who are willing to buy. The properties are often in disrepair, since homeowners with serious financial troubles aren't typically able to keep a house in tip-top shape.
Unlike house flippers, wholesalers get distressed properties to closing without making any improvements to them.
Wholesalers use two general methods to close a sale:
Selling or "assigning" a contract Assignment contract wholesaling is when a wholesaler finds a seller willing to put their house under contract for an agreed-upon price. The wholesaler then turns around and finds a buyer willing to pay more than that price, transfers ("assigns") the contract to that buyer and pockets the difference when the sale closes as an assignment fee.
A double close In this transaction, a wholesaler will purchase the property with their own money (or a hard money loan) before selling it to a buyer. However, the wholesaler arranges for their purchase to overlap in time with the buyer's purchase. If a double close is timed correctly, a wholesaler can own a property for only a few days or even just a few minutes. The wholesaler will make their money by profiting from the sale directly, since they are technically the seller.
Real estate wholesaling example
Here's an example of how assignment contract wholesaling works:
First, a wholesaler finds someone who agrees to sell their home. Let's say the seller wants $90,000 for their property. The seller enters into a purchase agreement contract with the wholesaler, but the wholesaler doesn't buy the property outright. The signed contract gives the wholesaler the right to buy the home, but now the wholesaler turns to their networks to find a buyer willing to pay more than $90,000 to buy the property.
The wholesaler can find a buyer who agrees to pay $100,000 for the property and then sells the contract to them. The property is bought for $10,000 and sold for $90,000; the difference is the wholesaler's fee.
Step by step: Wholesaling real estate
For this example, we'll stick with assignment contract wholesaling because it's the best way to get into wholesale real estate with no money, no licensing and no credit requirement.
Step 1: Identify motivated sellers
In general home sellers want to get as much money as they can for their homes, even if aiming for that goal means the sale will take some extra time. However, as a wholesaler, you want to target a slightly different demographic: sellers who are motivated to sell their homes quickly and with as little hassle as possible, even if it means lowering the price. This discounted price gives you some headroom to set a higher price when you approach buyers later.
Here are some ways to find motivated sellers:
Search for homes that have been on the market for a long time or have been taken off the market.
Look for homes that are vacant or neglected.
Search public records to find homeowners who are in default and facing foreclosure or have liens or judgments against their homes.
Use advertising methods like direct mail, TV and radio spots or Facebook ads to find homeowners who want to sell a home quickly.
Step 2: Make an offer
Before you make an offer to a seller, you should look over the property closely — or, if you're out of state and operating virtually, gather as much information on it as you can — to estimate the state of the home. How much money would someone need to put into repairs or renovations in order to earn a higher price when they resell it?
The amount a wholesaler offers to the seller should factor in:
Repair costs
Buyer's holding costs
Closing costs
The buyer's end profit
The wholesaler's fee
Step 3: Enter a contract
When you and the seller come to an agreement, both parties will sign a purchase agreement — a contract that gives you the right to purchase the property at the agreed-upon price. A typical wholesaling contract permits you to assign the contract to a third-party buyer. A real estate attorney who works with investors and wholesalers can help you draft a contract that follows your state's laws.
Step 4: Find a buyer and assign the contract
At this point in the process, you will find a buyer — often a real estate investor with cash — who wants to buy the property. Once you agree on a price, you'll assign the contract to them using an assignment of contract. Assigning the contract means transferring your role to the buyer, giving them the right to buy the property for the price listed in the contract. As a wholesaler, you'll earn an assignment fee from the buyer when you sell the buying rights.
It can be helpful to build up a list of real estate investors who want to buy distressed properties before you enter into a wholesale contract.
You can build a contact list through sources like:
Attending local real estate meetups
Visiting online forums
Asking title companies about investors
Calling landlords in your area who are advertising rentals
Visiting property auctions to meet investors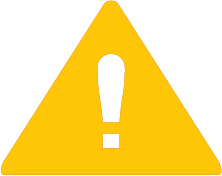 Whenever you reach out to potential buyers, you must comply with advertising regulations in your area. In most cases, you cannot advertise the house itself. Instead, you need to advertise that you're selling your legal interest in the purchase contract only.
Step 5: The buyer closes on the property
Generally, the closing will occur with a title company and, in some cases, a real estate attorney. Wholesalers aren't directly involved in the closing; it's a transaction between the buyer and the homeowner. However, because wholesaling also involves handing off the contract from the wholesaler to the buyer, closing on a wholesale deal can be more complicated than a typical home purchase.
Not every title company will understand the complexities associated with the real estate wholesaling process. Finding a title company that works with wholesalers and real estate investors may help the closing go more smoothly and quickly.
Pros and cons of wholesaling real estate
Pros
Cons

You don't need financing or cash to buy a property, which in turn means no credit check

You don't need a real estate license (in most states)

Your upfront investment is minimal, which reduces the risk of the home sale transaction for you

You can build a network in the real estate business

You may struggle to find good deals if you're operating in a competitive market

You'll have to comply with legal limitations on how you can advertise a property that you don't own

You've put less at risk, but as a result, you stand to earn less than you might with house flipping or other real estate investment strategies

Your assignment fee will be publicly viewable on the closing disclosure unless you use the double-close method
Frequently asked questions
Flipping a house involves buying a house, fixing it up and selling it at a profit. In wholesaling, you don't improve the home. Instead, you find a buyer — generally an investor like a house flipper — who intends to fix up the property to then sell or rent it.
Marketing or offering a property for sale that one doesn't own requires licensing in most states, but in the eyes of the law, what wholesalers do is slightly different. They aren't offering a property to buyers, they are offering the right to purchase a property. In most states, this distinction is sufficient to relieve wholesalers of the burden of licensing, but you need to check your state's laws with a real estate attorney just to be sure. There are a few states — like Illinois and Oklahoma — where real estate wholesaling is illegal if you're unlicensed.
Yes. According to the Internal Revenue Service (IRS), all income you generate during the year is taxable unless explicitly exempt. Additionally, the paperwork involved in a real estate wholesaling by contract assignment creates a record of the assignment fees paid on home sales you are involved in as a wholesaler — and the IRS can see these.
Wholesalers, brokers and real estate agents all serve as middlemen between buyers and sellers, connecting the two to help initiate a home sale. The defining differences between these roles turn on whether they require licensing, how they make their money and whether they involve becoming a principal in the transaction, meaning whether they ever own the house being sold in the deals they facilitate.
Real estate brokers and real estate agents have to be licensed (realtors are just real estate agents or brokers who are members of the National Association of Realtors, which is a trade association). They are not principals in the sales they earn money from, meaning that they never own the property. They make money by charging a fee, usually paid by the seller.
On the other hand, a wholesaler may decide to use methods that involve owning the property for a short time before selling it and doesn't usually have any licensing. The buyer, not the seller, pays the wholesaler's fee.