Moving can be exciting
Moving can be one of the most exciting times of your life, but also one of the most stressful. Whether you're headed to a new house around the corner or to the opposite coast, relocation requires both planning and patience. According to the U.S. Census, 11% of American households moved in 2016, with 42.2% moving for house-related reasons, 27.4% for family reasons, 20.2% for employment reasons and the remaining 10.2% for some other reason.
Of the about 35.5 million Americans who moved in 2016, per U.S. Census stats, some hire professional movers to handle the job, while others rely on their own creativity and manpower. No matter how you orchestrate your relocation, moving can get expensive. In 2009, the average cost of an interstate move was about $4,300, while an intrastate move averaged $2,300, according to the American Moving and Storage Association.
If you use professional movers to pack, haul and unload your possessions, the costs can multiply. Conversely, if you take a thriftier approach, using upcycled and borrowed supplies, you could contain your expenses. Either way, you're going to need money to fund your move, and a personal loan for moving can be a way to cover your costs.
Taking out a personal loan for moving expenses
A loan for moving expenses can help you get settled in your new life more quickly and smoothly. With a personal loan, you have the opportunity to access funds with a fixed interest rate, regular monthly payment schedule and for a duration that meets your needs.
A personal loan can be a smart alternative to using your credit card for moving expenses. While it may be convenient to swipe your card, if you can't pay the balance on time, you can quickly accumulate hefty interest charges and late fees. That can add additional cost and stress to your move.
A personal loan will give you a set amount to draw on during your moving process. When you're relocating, you should consider expenses from packing to turning on utilities to making runs to the grocery and home goods stores to make your new place feel like home.
If you're short on cash, a personal loan for relocation may be a way to quickly and easily access funds and use them to cover your moving costs.
Common moving expenses that you could pay for with a personal loan could include:
Moving supplies, such as boxes, tape, packing paper and cushioning
Transportation, including renting a van or truck, or hiring a professional mover
Professional moving services (packing, loading, unloading and unpacking)
Money to tip or buy food for movers
Temporary housing, including hotels or short-term rentals while you wait to move into your new home
Security deposit, and first and last month's rent
Fees to activate utilities or pay deposit on equipment, such as cable boxes, satellite dishes or modems
Vehicle registration, new driver's license or new license plates
Repairs to new apartment or home
Pros and cons of using a personal loan for moving expenses
According to Jennifer Hunter, assistant director of the Family Consumer Sciences Extension at the University of Kentucky in Lexington, a personal loan can help you manage cash flow for the entire moving process. With a personal loan, you can:
PROS
According to Jennifer Hunter, assistant director of the Family Consumer Sciences Extension at the University of Kentucky in Lexington, a personal loan can help you manage cash flow for the entire moving process. With a personal loan, you can:

Flexibility in how you spend: Although your lender will ask how you plan to use your loan, you can spend the money as needed. That means if you have an unexpected expense during your move, you could use loan funds to avoid dipping into your emergency fund (if you have one).
Don't have to put down collateral: Unless you opt for a secured personal loan, you won't have to pull down collateral to get loan funds.
CONS
High cost: Depending on your credit score, personal loans can come with hefty interest rates compared with secured loan options. And without a plan for repayment, a personal loan could trap you in debt.

Impact on credit score: Barbara O'Neill, a CFP and instructor on personal finance at Rutgers University in N.J. points out that borrowing will impact your credit score, and you need to be ready for the consequences. Have a plan in place to repay move-related debt and rebuild your credit score.

Compounding stress: Adding a financial concern to an already stressful process can drive anyone up those freshly-painted walls. If you're going to borrow money, Hunter says, be strategic — use the funds to manage your cash flow and only borrow what you can pay back promptly.
4 personal loans for moving expenses
MagnifyMoney, a subsidiary of LendingTree, offers a personal loan marketplace to help you find the best personal loans for your move, as well as one that fits your financial profile. LendingTree also offers this tool you could use to view and compare personalized loan offers.
Many traditional banks and credit unions offer personal loans, as do alternative online lenders. Here are some samples that illustrate a wide range of personal loans available to qualified borrowers that vary by length, interest rate, credit score requirements and borrowing limits: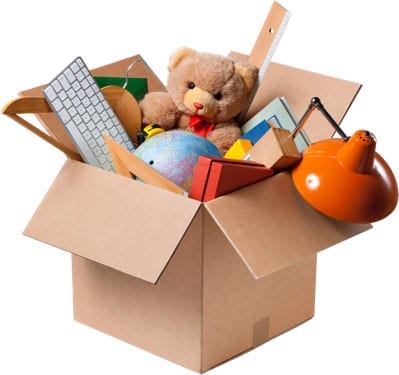 Alternative ways to pay for a move
As much as you can, save a cash cushion that can buffer your pocketbook from the endless expenses of moving. "Create an emergency fund just for moving. Have those cash resources for last-minute paint touch-ups or getting that bigger truck," Hunter said. "You know something will come up. It's rare that it doesn't."
Best-case scenario is that all goes smoothly and you have extra money for closing out a loan or for credit card charges you racked up for the move. "There's a lot that can happen when you move," Hunter said. "It can be very hard on your monthly budget. Having some cash ready can take away some of that anxiety."
Credit cards also offer a huge advantage over personal loans: dispute resolution. Movers are notorious for breaking things and holding goods hostage until the owner pays more than originally agreed. (In fact, moving companies are so problematic that the Federal Motor Carrier Safety Administration offers a complaint process for consumers.) By using a credit card (not a debit card) for the moving cost, you have an extra layer of protection if problems emerge during or after the move.
You may also consider borrowing money from a friend or family member. This could be a viable option if you only need a small amount of money to either manage unexpected costs or take care of an expense such as buying boxes and packing tape.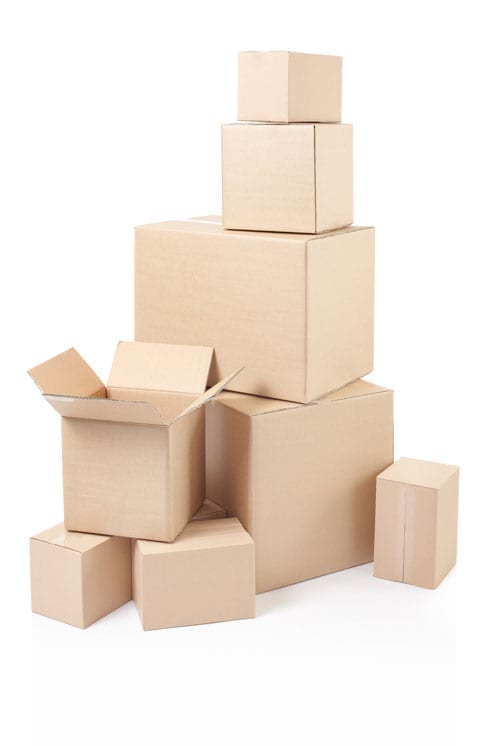 How to avoid debt when moving
The single best way to avoid going into debt when moving is to create an accurate budget, but that can be harder than it sounds.
Budget for moving expenses

Long distance versus local: If you are going to use a professional mover, the cost will likely be based on the size of your shipment and your destination. Many local movers will base their costs on hourly work. For longer hauls, relocation companies consider the cubic feet and weight of your household goods, as well as the distance.

Get an estimate:

If you search online for moving estimates, many companies will ask for an estimate of the size and weight of your items, and many people may not know how to answer those questions. Steve Feeney, who heads the household goods department for CFR Rinkens, a global relocation company, suggests that consumers find a moving company with online estimation tools. The tools take users through an inventory of their household goods and furniture to generate an estimate of size and weight, and then a possible price estimate for the relocation.

Shop around for moving companies:

Just like shopping for a new car or insurance, it is a good idea to contact several moving companies and inquire about their rates. Depending on the size and distance of your move, it may be more economical to pay a local company for an hourly move, compared with engaging a national carrier for a cross-country move.

Seek an in-home estimate:

For an even more precise quote, Feeney says many moving companies will come to your home and do an in-person inventory and generate an estimate based on that.

Survey your goods to help with budgeting:

The heavier the items, the more expensive they are to move, Feeney notes. That includes books, tables, sofas, beds, bookcases, cabinets and pianos. If homeowners can sell or donate these bulky items, it would help lower their moving costs, he said. "It might be less expensive to buy the same thing again in your new location," Feeney said.
Get a written quote:

If you do hire a professional mover, make sure you get an estimate for the charges in writing. Some movers will guarantee that rate for up to two months. "Hopefully that will eliminate a lot of surprises," Feeney advised. "That's one of the most important things you can do." Other ways to budget for moving and avoid debt Perhaps the best way to contain costs is to be resourceful and self-reliant. Here are some tips to shave expenses and stay on budget.

Select a quiet month or day for your move:

If you're going to hire a professional mover, the timing of your move can help save money. The summer months tend to be the most popular time to move, which can drive up costs of vans and movers. If you have flexibility, consider moving during other times of the year. The day of the week can even play a factor. One major relocation company suggests moving on a Tuesday, which is the least popular day and could lower costs.

Borrow vehicles for moving day:

When it comes time to haul your possessions, try to use a borrowed pickup truck or minivan. If you are relocating to another area, ask friends and family if you can stay overnight and save on the cost of hotel rooms.

Upcycle and borrow supplies:

Rather than buying moving supplies, look for recycled boxes at retailers or online. Many grocery stores and liquor stores will give you boxes and U-Haul offers gently-used boxes. Rather than shelling out for tape and packing materials, see if friends and neighbors have any supplies left over from their own moves. Skip pricey Bubble Wrap by using towels, linens and clothes to brace fragile items.
Conclusion
Relocation can be a hectic time as you pack up one household and move all your of possessions to another. Once you arrive in your new home, you'll need to clean, unpack and activate your utilities. These steps can be amount to significant expenses, but, if you need assistance, a personal loan for moving can help smooth the process. Whether you save or borrow for your move, if you can estimate a realistic budget – and stick to it – you'll be able to reduce your stress.