How Does LendingTree Get Paid?
LendingTree is compensated by companies on this site and this compensation may impact how and where offers appear on this site (such as the order). LendingTree does not include all lenders, savings products, or loan options available in the marketplace.
Financial New Year's Resolutions for 2022: 11 to Choose From
Updated on: December 23rd, 2021
Editorial Note: The content of this article is based on the author's opinions and recommendations alone. It may not have been reviewed, commissioned or otherwise endorsed by any of our network partners.
Like its predecessor, 2021 was an unpredictable year that had a tangible financial impact on many U.S. consumers. For 2022, it's more important than ever to set financial New Year's resolutions so that you're prepared for whatever the future has in store.
These goals can keep your monthly budget or spending plan intact — and your debt in check — while you plan for the future. So, kick off 2022 with one or more financial New Year's resolutions to reset or optimize your finances.
1. Reflect on last year's financial missteps and learn from them
No matter what your financial situation is like, you probably continued to feel the impact of the COVID-19 pandemic in 2021 in some way. Whether you racked up credit card debt or your credit score dropped because you missed a loan payment, you shouldn't let the past haunt you. Learn from last year's regrets and turn them into financial New Year's resolutions for 2022.
Here are a few examples of how you might set New Year's financial resolutions based on hurdles you faced in 2021. Each of the resolutions mentioned below (and more) are further explained in the sections that follow.
Common financial regrets and resolving to do better this year
Last year's regret (2021)
New Year's financial resolution (2022)
You added to your credit card debt
Create a budget to curb overspending
You saw your credit score drop
Review and monitor your credit
You borrowed a lot of money
Consider debt consolidation to help you pay down debt
You took out a loan with a high APR
Refinance the loan for a lower rate
You depleted your emergency fund in 2021
Rebuild a more robust savings net in 2022
You didn't have the chance save money
Automate your savings with direct deposit
2. Plan out your budget at the beginning of the month
Tracking your expenses gives you a clearer picture of how you earn, spend and save your money. Most importantly, creating a household budget helps you control how you will spend your money going forward.
Try out one of these budgeting strategies to implement this New Year's resolution idea:
  50/30/20 budget: Allocate 50% of your income toward necessary expenses like rent and utilities, 30% toward discretionary spending like dining out and 20% toward savings and debt repayment.
  Envelope budget: Organize your spending into virtual "envelopes," setting aside an exact amount for certain expense categories like groceries, clothing and restaurants. This budgeting strategy can help you avoid overspending on discretionary purchases.
  Zero-based budget: Give every single dollar a job, like building your savings, buying groceries and repaying debt. This way, you're putting an exact amount toward savings and you're not tempted to overspend.
3. Download a free app on your phone to track your spending
Budgeting apps like those from LendingTree automatically track your spending via your bank accounts, making it easier to start budgeting. You can see how much money you spend on gas, groceries and even coffee without having to sift through your bank statements and sort purchases yourself.
Compare some of the most popular budgeting apps below:
3 apps for budgeting your money
App
Cost
Features
Albert
Free or $6/month for Albert Genius

Automatic budgeting that calculates income, recurring bills, savings and all other spending
Instant cash advances up to $250
Automated savings with a 0.10% annual bonus (0.25% bonus with Albert Genius)
Enable Albert Genius for personalized help in meeting your financial goals

LendingTree
Free

Review up to two years of transaction history to analyze your cash flow
Receive daily updates your balances, recommendations on cost-cutting
Get help calculating your debt-to-income ratio

Mint
Free

Option to manually organize transactions into budgeting categories
Bill payment tracker with bill pay reminders
Unlimited free credit scores

You Need a Budget
$14.99/month or $98.99/year

Follows the zero-sum budgeting rule of tracking every dollar spent
Goal tracking and budgeting reports to monitor your progress
Share your budget with a partner
4. Refinance your mortgage while rates are low
Like 2020, 2021 was a big year for mortgage refinancing, and that may start to slow down in 2022. That's because, while mortgage rates are still historically low, the Federal Funds Rate is likely to climb in the new year.
Given recent months of inflation, among other reasons, the Federal Reserve has announced multiple rate hikes slated for 2022. Before rates rise considerably, homeowners have an excellent opportunity to save a substantial amount of money on interest payments throughout the life of their home loans.
Refinancing your mortgage can also help you pay off your home faster or lower your monthly mortgage payments (and if you get a really low APR, you might even be able to do both). Mortgage refinancing may sound complicated, but it's a simple way to save a lot of money. Read our step-by-step mortgage refinancing guide to get started.
5. Contribute to your emergency fund
According to an October 2020 LendingTree survey, 4 in 10 Americans felt they weren't financially prepared for the coronavirus pandemic. And without an emergency fund to fall back on, consumers are susceptible to becoming dependent on interest-bearing credit in order to cover basic living expenses.
Personal finance experts suggest that you should have three to six months' worth of living expenses in your emergency fund. That may seem like a lot of money, but it may be necessary to have that much (or even more) if your circumstances change due to job loss or illness, for example. Use these tips to put more toward your emergency savings:
 Set up automatic contributions to your savings account.
 Put your emergency fund in a high-yield savings account to help it grow faster.
 Increase your savings contributions each month in small, manageable increments.
6. Pay off your credit card statement balance every month
Credit cards can be a powerful tool for building your credit score and earning rewards like cash back. But if you're not paying off the entire statement balance every month, then you'll end up paying interest on the things you buy.
Here's the problem: Almost 39% of credit card accounts carried a balance at some point in Q2 2021, according to a report from the American Bankers Association. This shows that many consumers aren't paying off their statement balance in full, and paying interest on everyday purchases.
It's imperative that you don't spend more on your credit card than you can pay off by the time the bill is due, but it's not always possible to avoid taking out debt — particularly after such a tumultuous year. It's difficult to handle debt while unemployed, for example.
Make a goal of paying off your credit card statement balance each month so you can reap the rewards of using a credit card without paying interest. If you can't pay the entire balance, you should still try to make more than the minimum payment. If you're having trouble keeping up with your credit card spending, then you might consider debt counseling or debt consolidation.
7. Consolidate all your debt with a personal loan
If 2022 is the year to pay down your debt, then you might consider a debt consolidation loan. Doing so may help you save money on interest, pay off debt faster or lower your monthly debt payments.
A debt consolidation loan is a personal loan used to repay one or multiple debts with better terms. The benefit of consolidating debt with a loan is to get all of your bills in one place and to reduce the cost of credit over time by securing a lower APR than what you're currently paying.
Pros
Cons
  Save money with a lower APR

  Pay off debt on a set timeline

  Fixed APR and monthly payments

  Can be used to pay off all types of debt

  May not be able to secure a lower APR

  Requires credit check

  May have a loan origination fee

  Missed payments hurt credit score
This isn't a temporary fix but a debt management strategy. That means that you can't just take out the loan and forget about it; it's important to pay it on time every month to get your finances back on track.
Estimate your monthly payments using this personal loan calculator:
8. Improve and monitor your credit score
A good credit score can help you reach your financial goals, from buying a home to consolidating debt. When your credit history is good or even excellent, you can secure loans and credit cards with lower interest rates. You'll also have access to more types of rewards credit cards and even balance-transfer cards with introductory 0% APR periods.
Follow these tips to improve your credit score:
  Pay your bills on time. The LendingTree app offers bill payment tracking if you struggle with this.
  Pay down credit card debt. This will reduce your credit utilization, which is the amount of credit you've used divided by the amount that's available to you.
  Clean up your credit report. It takes time to dispute errors on your credit report, but it could boost your credit score.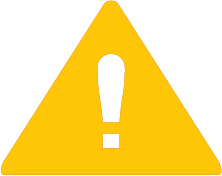 Tip: You're entitled to a free credit report from each of the three national credit reporting bureaus — Equifax, Transunion and Experian — on AnnualCreditReport.com. You can also get your free credit score using My LendingTree, a credit monitoring tool that also helps you shop loans.
9. Increase your retirement contributions
According to the previously mentioned LendingTree survey from October 2020, 1 in 4 Americans believe they'll retire later than expected as a direct result of the COVID-19 pandemic. But there's still time to get your retirement savings on the right track so you aren't left working well past the typical retirement age.
Try upping your contributions in small increments, like 1% to 2% of your paycheck. If after a few months it doesn't make a big difference in your monthly budget, then you can increase your contributions another 1% or 2%, until you can't anymore. If you're investing in a 401(k), the most you can contribute in 2022 is $20,500 for workers under 50. The catch-up contribution limit for those 50  and over is $6,500.
According to retirement plan provider T. Rowe Price, you should keep track of your retirement savings based on these milestones:
Age 30: 0.5x your salary
Age 35: 1x-1.5x your salary
Age 40: 1.5x-2.5x your salary
Age 45: 2.5x-4x your salary
Age 50: 3.5x-6x your salary
Age 55: 4.5x-8x your salary
Age 60: 6x-11x your salary
Age 65: 7.5x-14x your salary
10. Make more plans for your financial future
As long as you're thinking about your retirement, consider other ways to solidify your finances for the more distant future. This can mean different things for different consumers, depending on where you are in life.
Some more forward-thinking financial New Year's resolutions to attack in 2022 include:
 Re-evaluate your health and other insurance elections to confirm you're protected
 Update your beneficiaries on your life insurance, retirement and other financial accounts or within your legal will
 Start or increase your college plan savings, whether it's a 529 plan or other savings vehicle earmarked for your child or grandchild
If you need help identifying the right plans for you and your family, consider working with a certified financial professional. You might also follow financial experts online before working with one more formally.
11. Grow your savings with interest
Banks have abysmally low interest rates on their savings accounts — in fact, the national rate on savings accounts is just 0.06%, according to the Federal Deposit Insurance Corp. (FDIC), as of December 2021. Something is better than nothing, but your savings could be working a lot harder for you.
One simple solution is to open a high-yield savings account. As the name implies, this is a savings account that has a higher interest rate for deposits than a traditional savings account. Whereas the typical savings account interest rate can be as low as 0.01%, the rates for high-yield savings accounts can reach up to 0.81%. And with rate hikes expected for 2022, that figure should only increase.
High-yield savings accounts are a popular tool for many consumers because it's relatively easy to liquidate your savings in case of an emergency, compared with a certificate of deposit or investment account. You can sit back and watch your savings grow without any effort on your part.