How Does LendingTree Get Paid?
LendingTree is compensated by companies on this site and this compensation may impact how and where offers appear on this site (such as the order). LendingTree does not include all lenders, savings products, or loan options available in the marketplace.
What Is Buy Now, Pay Later? Understanding Point-of-Sale Financing
Published on: July 6th, 2022
Editorial Note: The content of this article is based on the author's opinions and recommendations alone. It may not have been reviewed, commissioned or otherwise endorsed by any of our network partners.
If you're facing a large purchase you're not sure you can afford, you may want to consider using a buy now, pay later (BNPL) platform. Thanks to the increase in online shopping during the COVID-19 pandemic, BNPL loans are more popular than ever. Many companies offer 0% APR, making BNPL an attractive option.
BNPL loans, also referred to as point-of-sale financing, can help you afford big purchases by breaking them into smaller payments over several weeks or months. However, like with any form of credit, you should read the terms carefully before signing on that dotted line.
In this article, we'll explore…
What is buy now, pay later?
As the name implies, buy now, pay later (BNPL) is when a retailer gives you the option to split up your purchase into monthly installments at checkout through a third-party financing company rather than pay the full cost upfront.
Companies like Affirm, Afterpay and Klarna promote these types of agreements in the form of small loans, lines of credit or interest-free installment plans upon checkout — these are all types of BNPL financing.
According to an April 2022 LendingTree survey, more than 4 in 10 (43%) Americans have used a buy now, pay later service, up from 31% the year before. Generally, their experience was positive, but 42% of BNPL users have reported being late on their payments, which can lead to late fees and a potential hit to your credit.
How does buy now, pay later work?
When checking out with an online retailer, there will often be an option to break up your payments. If you select this option, you may be taken to a BNPL lender's page, where you'll have to provide basic information such as your name, address, contact information and Social Security number.
Once you do this, BNPL companies typically run a credit check — usually a soft-credit pull — before they approve you for their services. Even if you have bad credit or your credit history is thin, you may still be considered eligible.
Typically, BNPL services will give you the option to pay in four installments, where a quarter of your total amount is due every two weeks. For instance, if you purchase a pair of shoes for $100, you would pay $25 every two weeks until the purchase was paid in full.
Not all stores offer installment plans, but many do. You may be able to borrow money to finance electronics, home fitness equipment, clothing, furniture or even plane tickets at retailers like Walmart, Dillard's, American Airlines and Apple.
Is buy now, pay later right for you?
Buy now, pay later loans can make big-ticket purchases much more attainable for some consumers. Instead of having to pay off an item or service in one large, upfront cost, shoppers can split up their payments into more manageable chunks.
However, using buy now, pay later loans can quickly add up if you're not carefully tracking your purchases. You may have to pay interest in some situations, and it can also make returning items more complicated.
Before you turn to buy now, pay later loans, ask yourself:
Is it possible to save up for this purchase and pay in full?
Is this financing plan worth the fees?
Can I afford the payments? What happens if I miss a payment?
Pros and cons of buy now, pay later
Pros
Cons

Interest-free options. Some stores and BNPL loan companies offer 0% APR if payments are made on time.

May not require a hard-credit check. For example, using Klarna or Sezzle will not impact your credit.

May help build your credit score. Some companies, like Affirm, may report your on-time payments to the credit bureaus.

Interest rates can be expensive. APRs can be upwards of 30%, though some offer 0%.

Risk of overspending. Just because you can finance a product over several months doesn't make it affordable.

Late fees. Some companies charge late fees.

Credit reporting. Missed payments may be reported to the credit bureaus.
6 popular buy now, pay later companies
Every BNPL financing company has its own unique set of terms and conditions. Here are six companies that offer small-purchase financing upon checkout:
| | APR | Terms | Late fees |
| --- | --- | --- | --- |
| Affirm | 0% to 30% | 6 weeks to 12 months | None |
| Afterpay | 0% | 6 weeks | Up to $8 (cannot exceed 25% of purchase) |
| Klarna | 0% to 19.99% | 6 weeks to 18 months | Up to $7 per missed installment |
| PayPal | 0% | 6 weeks | None |
| Sezzle | 0% | 6 weeks | $10 late fee |
| Zip (formerly Quadpay) | 0% | 6 weeks | $5, $7 or $10 depending on your state of residence |
Affirm
This lender doesn't charge late fees, but unlike other BNPL providers, you may have to pay interest depending on the plan you choose and where you shop. Affirm offers two options if you're looking to buy now, pay later:
Pay in four: With this method, you can repay in four installments every two weeks. You won't be charged interest, and this option will not impact your credit score.
Monthly installments: With Affirm, you can also choose to pay in monthly installments, though you may be charged interest. APR can range anywhere from 0.00% to 30.00% and you may have to offer a down payment as well.
Affirm can be used at companies such as Peloton, Lowe's, Target, Walmart and Amazon.
Afterpay
Afterpay offers six-week installment plans that allow you to break up a purchase into four equal payments (due every two weeks), all without charging any interest. Once you link your credit or debit card to your Afterpay account, your payments will be automatically withdrawn when they're due.
One drawback to using Afterpay is the late fee. Since Afterpay requires that you link a card for automatic withdrawals, you'd only be charged a late fee (up to $8) if the payment is unable to be processed on or before the due date.
Afterpay's services can be used with department stores like Nordstrom, Michael Kors and Dillard's.
Klarna
Klarna offers three financing options:
Interest-free installment plan: Like other BNPL financing companies, Klarna offers an interest-free installment plan that allows you to break your purchase into four equal payments to be repaid every two weeks over a six-week period.
Pay in 30 days: As the name suggests, this option lets you put off your payment for 30 days, so you can try out your item before your card is charged. The payment period begins after your order is shipped, and Klarna will not charge you interest.
Monthly financing: If you need more time to pay, Klarna offers monthly financing. You can pay off your purchases on a month-to-month basis rather than every two weeks. You may have to pay interest, however, and the APR can run from 0.00% to 19.99%.
Klarna can be found with online retailers (and in store, in some cases) such as Bed Bath & Beyond, Etsy and Macy's.
PayPal
PayPal has also hopped aboard the buy now, pay later train with the option to pay for products in four interest-free payments.
Like Affirm, PayPal does not charge late fees and your credit score won't be impacted when you create an account. The "Pay in 4" option can be used for purchases ranging from $30 to $1,500. However, PayPal does not offer this services in the following areas:
Missouri
Nevada
New Mexico
North Dakota
Wisconsin
Any U.S. territories
You can use PayPal at retail giants such as Best Buy, Home Depot, Target and Walmart.
Sezzle
Like most of its competitors, Sezzle allows users to pay for items in four increments across a period of six weeks. This BNPL company does not charge interest.
Creating an account with Sezzle will not impact your credit score. As an added bonus, the company also allows you to reschedule your payment due dates at no additional cost.
However, if you miss your payments, the company may charge you a $10 late fee.
Sezzle customers can choose from more than 47,000 online stores, including Target, Sportsman's Guide and Bass Pro Shops.
Zip(formerly Quadpay)
Zip lets you break up your purchase into four interest-free installments, which are automatically withdrawn from your account every two weeks over a six-week period. As with Afterpay, you link your credit or debit card to your account and your payments will be automatically withdrawn on the due date.
The Zip app also offers a virtual Zip Visa Card, which allows you to break up a purchase into four installments anywhere Visa is accepted. Using the Zip app incurs a convenience fee of $1 per installment payment.
Zip lets you finance small purchases without charging interest, but keep in mind that you'll have to pay a late fee if your payment isn't properly processed. Late fees can be $5, $7 or $10 depending on your state of residence.
Alternatives to buy now, pay later loans
Point-of-sale financing isn't a good fit for all consumers. Before you borrow money to pay for an online purchase, consider the alternatives:
Saving up and paying in full
There's virtually no harm in financing a small purchase if you're not paying interest and you're confident in your ability to repay the financing company, but it simply may not be worth the trouble to bother with BNPL financing. Instead, consider budgeting to pay off other debts so you can save up for this new purchase.
When all is said and done, all BNPL financing has at least some risk associated with it, even if it's just the chance of being charged a late fee.
The problem with BNPL financing comes when you rely on these installment loans and you aren't sure you can pay the balance when it's due. Or, if you're relying on taking out debt that costs you money in interest payments, you'll end up spending more for your purchases.
Consider this scenario: You're financing a $1,200 refrigerator and you get an offer from a BNPL lender to pay the total over the course of a year at 15% APR. In total, the loan would cost you $1,300 — that's $100 paid in interest alone. You'll save money on interest if you budget in advance and pay the entire amount when you're ready to make a purchase.
Credit cards
It's not typically a smart idea to finance large purchases using a credit card because credit cards charge compounding interest on purchases that aren't paid off by the time the statement balance is due. However, prime-credit borrowers who qualify for an introductory 0% APR offer may be able to break up a large purchase into multiple payments without paying interest at all.
Introductory APR periods are offered to entice consumers into opening a new credit card. Keep in mind that these promotions are typically reserved for people with good credit, and some credit cards charge annual fees.
Traditional personal loans
A personal loan is a lump-sum loan with a fixed APR that's repaid in fixed monthly payments. Personal loans are typically unsecured, meaning they don't require collateral. Because of this, unsecured personal loans typically come with higher interest rates.
Some types of BNPL financing, such as the loans offered by Affirm and Klarna, function similarly to personal loans, since they have fixed interest rates and installment repayment plans. But whereas BNPL financing is only offered at certain retailers, personal loans can be used to pay for virtually anything.
There's one big benefit that BNPL financing has over personal loans: Some BNPL financing companies offer no-interest financing. With a personal loan, you'll always have to pay interest. Personal loan APRs vary greatly depending on your credit score and debt-to-income (DTI) ratio, among other factors.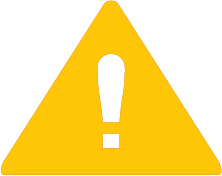 Tip:
If you decide to take out a personal loan, make sure you shop around for the lowest possible APR for your financial situation. LendingTree's
personal loan marketplace
lets you compare offers from up to five lenders, depending on your eligibility as a borrower.
Buy now, pay later: FAQ
What websites allow you to buy now and pay later?
Buy now, pay later is offered on thousands of retail sites. In particular, you can often find the option to split up your payments with large retailers such as Amazon, Best Buy, Target and Walmart. Keep in mind, however, that not all retailers offer buy now, pay later and, if they do, the companies they use may vary.
What buy now, pay later apps don't do credit checks?
BNPL companies typically run credit checks, though they're usually soft-credit pulls that won't impact your credit. This is, typically, as long as you're only splitting your purchase into four installments over six weeks. If you're doing a monthly installment plan, you may have to submit to a hard-credit check, which can temporarily hurt your credit score.
However, some BNPL providers, such as Afterpay, do not run credit checks at all.
What is the most popular buy now, pay later app?
There are many BNPL providers for shoppers to choose from. Often, the platform you use depends on where you are shopping. Some of the most popular BNPL apps include:
Affirm
Afterpay
Klarna
PayPal
Sezzle
Zip (formerly Quadpay)