Where Are The Best Places to Get a Personal Loan?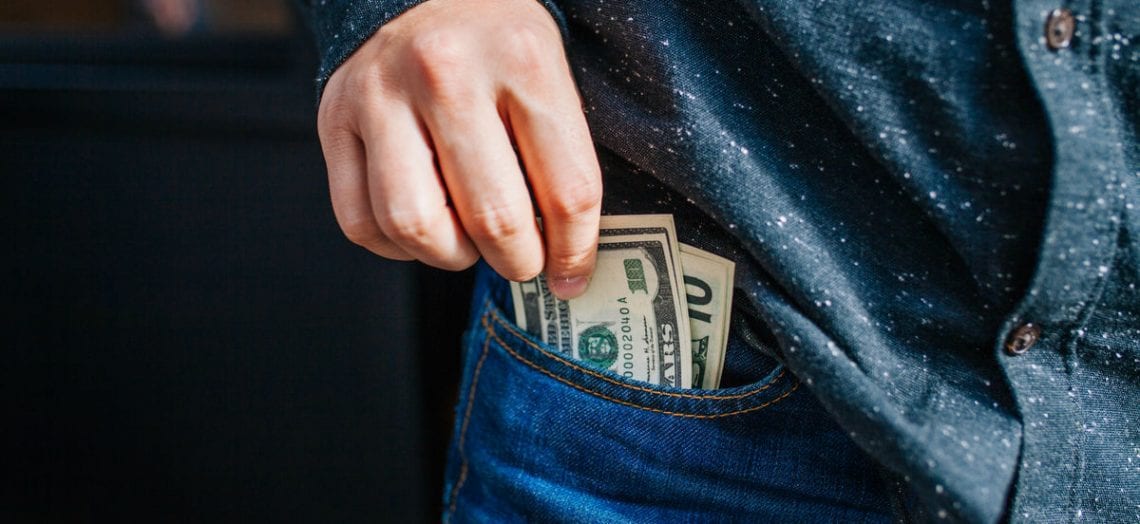 There are thousands of personal loan lenders offering consumers the funds they need to pay for home improvements, debt consolidation and more. For many, the decision to take out a personal loan isn't the difficult part — it is actually the choosing of a lender that can present quite a challenge, as there is more than one option available.
While choosing between a bank, credit union or an online lender when applying for a personal loan can be hard, depending on your needs, one option will stand out among the rest.
Personal loans from banks
Banks offer consumers various financial products and services, and if a customer already has a checking and savings account, their current bank may be their go-to option when selecting a personal loan lender. However, borrowing from a bank is a different experience than what you'll get with a credit union or online lender — in fact, there are several key differences between these types of financial institutions.
Differences between banks and other lenders include:
For-profit business structure: Banks are for-profit financial institutions that make money from the products and services it provides its customers.
Size: There are close to the same number of banks and credit unions that exist, but banks have a much larger number of branches across the U.S.
Lending policies and guidelines: Banks are known to have strict lending policies and guidelines that make it almost impossible for certain applicants to get approved for a personal loan.
Anyone can apply for a personal loan with a bank, but each institution sets its own requirements to qualify. For example, for a personal loan from Marcus by Goldman Sachs®, applicants with a credit score of at least 660 who are employed and have verifiable income have a better chance of getting approved.
Applicants with a lower credit score and inconsistent monthly income are not generally considered ideal candidates for personal loans, so they may be denied. If they are approved, chances are they will be offered a high rate for a loan amount lower than what they requested and/or asked to put up collateral.
Here are the pros and cons of selecting a bank as your lender.
Pros
Discounts: An APR discount is sometimes available for borrowers who meet a certain requirement: for example, setting up automatic payments for their loan.
Availability of branches: Many reputable, well-known banks that exist today have thousands of branch locations across the United States. This can make applying, closing and making payments toward a loan convenient for those who prefer an in-person experience.
Online application: Those interested in applying for a loan with a bank can visit the institution's website to apply online 24/7 rather than fill out an application at their local branch.
Cons
Limited personal loan offerings: Not all banks offer personal loans as one of their available financial products.
High APR: Banks do offer low rates for personal loans. However, depending on the institution, rates can often exceed what a credit union will charge as its highest rate, which is 18%.
Low approval odds for applicants with bad credit: Bank lending policies are not ideal for those with poor credit, so approval odds for applicants who fall into this category are low.
Personal Loan Options from Banks
Interest rate
Loan amount
Repayment term
Fees
LightStream

4.99%–16.79%* (AutoPay required)

$5,000–$100,000

24 to 144 months

N/A

Marcus by Goldman Sachs®

6.99%–28.99%**

$3,500–$40,000

36 to 72 months

N/A

Wells Fargo Bank

5.49%–22.99%

$3,000–$100,000

12 to 60 months

N/A
By clicking "Compare Personal Loan Offers", you may or may not be matched with any lender mentioned in this article. Based on your creditworthiness, you may be matched with up to five different lenders in our partner network.
Personal loans from credit unions
A credit union is another way for consumers to secure the funds they need to cover expenses. Similar to banks, credit unions offer an array of financial products and services to their customers, including checking accounts, savings accounts , and personal loans, but the two are still very different.
Differences between credit unions and other lenders include:
Not-for-profit business structure: Credit unions operate as not-for-profit organizations, which their members own and control.
Membership: To access products, consumers must become members. You may be required to be in an particular organization, work in a certain field, or pay a nominal fee between $5 and $25.
Lending policies: Although credit unions have certain expectations of borrowers when it comes to credit, a low credit score doesn't automatically disqualify an applicant.
Customers who choose to take advantage of their credit union's personal loan offerings will be required to fill out an application and have their credit score, monthly income, debt and more thoroughly reviewed.
Opting for this type of lender could mean approval for a loan with a reasonable rate, because the focus isn't just on an applicant's credit score when an application is being reviewed. Many credit unions do not have a specified minimum credit score requirement for personal loans, so applicants with varying credit scores and credit histories can and have been approved for loans with this lender.
Here are the pros and cons of selecting a credit union as your lender.
Pros
Low rates: The maximum APR that a credit union is permitted to charge is 18%, less than the maximum that many banks and online lenders charge for their personal loans.
Low fees: The way credit unions are structured, the profits are returned to its members and customers. The money is not directly put in their pockets, but rather given back in the form of lower fees and lower rates.
Flexibility: Credit unions are flexible with their lending policies. An applicant with a low credit score and tainted credit history won't necessarily be denied.
Cons
Limited branch locations: Since there are a limited number of branch locations for the less than 6,000 credit unions that exist in the U.S., there may not be a credit union that services your area, and if there is, there may only be a small number of branches.
Membership required: Prior to applying for a loan and receiving funds, applicants will have to join the credit union they have selected as their lender — the products and services available are not offered to non-members.
Membership eligibility requirements: Credit unions approve memberships based on employer, location, family and group affiliations, which can make membership a hurdle for some.
Personal Loan Options from Credit Unions
Interest rate
Loan amount
Repayment term
Fees
PenFed Credit Union

Starting at 6.49%

$500–$25,000

36 to 60 months

N/A

Wright-Patt Credit Union

8.99%–17.99%

$500–$40,000

60 months

N/A

Affinity Federal Credit Union

Starting at 8.75%

Up to $15,000

60 months

N/A
By clicking "Compare Personal Loan Offers", you may or may not be matched with any lender mentioned in this article. Based on your creditworthiness, you may be matched with up to five different lenders in our partner network.
Personal loans from online lenders
Online lenders offer personal loans to consumers who need cash for a number of different reasons. When it comes to comparing online lenders with banks and credit unions, there are of course differences that may affect whether or not a consumer selects this type of lender when they need a personal loan.
Differences between online lenders and other lenders include:
For-profit business structure: Online lenders operate as for-profit businesses that offer consumers loans by partnering with banks or directly lending funds to borrowers.
Operate strictly online: Banks and credit unions have physical branches that customer can visit, but online lenders operate strictly online, so there are no storefronts or physical locations.
Products and services: Many online lenders, although not all, only provide personal loans, so those traditional products and services offered by banks are not available.
Lending policies: Credit scores are important to online lenders when reviewing applications, but the lending policies for this specific type of lender offer those with less-than-perfect credit a chance of approval.
Online lenders can be a suitable option for customers of any financial situation. Upon submission of a loan application, online lenders will review similar factors as banks and credit unions do for their applicants. Although the same information is taken into consideration, online lenders tend to look past an applicant's credit score when making a decision; this is beneficial to those who with poor credit who would likely be denied by other lenders.
Here are the pros and cons of selecting an online lender.
Pros
Convenient application: Applying for a loan with an online lender is convenient. Applications are located online, making it easy for people to begin the borrowing process whenever they need cash.
Prequalification: To avoid a hard pull and determine the chances of loan approval, applicants can follow a few steps to complete prequalification and check rates.
Fast approval and funding: Online lenders are often able to approve applications and send funds the same day.
Cons
Residency restrictions: Borrowers should check lenders' residency requirements prior to attempting to apply for a personal loan — not all online lenders service all 50 states.
Higher APR: If a borrower is charged an online lender's highest interest rate when taking out a personal loan, it could be more than what's charged by a bank or credit union.
Personal Loan Options from Online Lenders
Interest rate
Loan amount
Repayment term
Fees
Rocket Loans

7.16%–29.99%

$2,000–$45,000

36 or 60 months

Origination: 1.00% - 6.00%

LendingClub

6.95%–35.89%

$1,000–$40,000

36 or 60 months

Origination: 1.00% - 6.00%

Upgrade

6.98%–35.89%***

$1,000–$50,000

36 or 60 months

Origination: 1.50% - 6.00%
By clicking "Compare Personal Loan Offers", you may or may not be matched with any lender mentioned in this article. Based on your creditworthiness, you may be matched with up to five different lenders in our partner network.
Which option is right for me?
People will make the mistake of agreeing to unreasonable loan terms because they need money fast, but this can lead to more financial trouble in the future. You can start your search for a personal loan by checking personal loan offers on our website. By answering a few quick questions regarding the purpose of the loan, requested loan amount and your credit score, you can get personalized rates in a matter of minutes.
When shopping around for a personal loan, you'll want to ensure you consider the following:
APR: The APR will affect how much your loan will cost. Some lenders have lower rates than others, so reviewing the APR that a lender offers will be an important factor when choosing the best option for you.
Terms: Lenders will often select the terms for your loan. The problem with this is that they might not give you enough time to repay the loan, which can lead to additional financial struggles.
Fees: Application fees, origination fees, prepayment fees, and more can all increase the cost of your loan. Luckily, there are lenders out there who don't charge any additional fees to borrowers, and these are the lenders that may be more appealing to anyone who wants to avoid paying too much their loan.
Credit score: Lenders tend to approve loans for those who are creditworthy. What a lender considers creditworthy will vary, but your credit score can limit you. If possible, visit the lender's website or contact customer service to inquire about their credit requirement for personal loans.
Loan amount: Knowing how much you need will be key in determining which lender is an ideal fit for your needs — not all lenders can be accommodating. For example, PenFed offers loans between $500 and $25,000, while Affinity caps its loans off at $15,000. Should you need $20,000, Affinity would not be the lender for you.
A personal loan should always meet the borrower's needs, and if you shop around, you'll likely find the perfect lender for you.
*Your APR may differ based on loan purpose, amount, term, and your credit profile. Rate is quoted with AutoPay discount, which is only available when you select AutoPay prior to loan funding. Rates without AutoPay may be higher. Subject to credit approval. Conditions and limitations apply. Advertised rates and terms are subject to change without notice. Payment example: Monthly payments for a $10,000 loan at 4.99% APR with a term of 3 years would result in 36 monthly payments of $299.66.

**Your loan terms are not guaranteed and are subject to our verification of your identity and credit information. To obtain a loan, you must submit additional documentation including an application that may affect your credit score. Rates will vary based on many factors, such as your creditworthiness (for example, credit score and credit history) and the length of your loan (for example, rates for 36 month loans are generally lower than rates for 72 month loans).Your maximum loan amount may vary depending on your loan purpose, income and creditworthiness. Your verifiable income must support your ability to repay your loan. Marcus by Goldman Sachs is a brand of Goldman Sachs Bank USA and all loans are issued by Goldman Sachs Bank USA, Salt Lake City Branch. Applications are subject to additional terms and conditions. For New York residents, rates range from 6.99% to 24.99% APR.

***Personal loans made through Upgrade feature APRs of 6.98%-35.89%. All personal loans have a 1.5% to 6% origination fee, which is deducted from the loan proceeds. Lowest rates require Autopay and paying off a portion of existing debt directly. For example, if you receive a $10,000 loan with a 36-month term and a 17.98% APR (which includes a 14.32% yearly interest rate and a 5% one-time origination fee), you would receive $9,500 in your account and would have a required monthly payment of $343.33. Over the life of the loan, your payments would total $12,359.97. The APR on your loan may be higher or lower and your loan offers may not have multiple term lengths available. Actual rate depends on credit score, credit usage history, loan term, and other factors. Late payments or subsequent charges and fees may increase the cost of your fixed rate loan. There is no fee or penalty for repaying a loan early. Personal loans issued by WebBank, Member FDIC.