Everything You Need to Know About Using a Business Loan Broker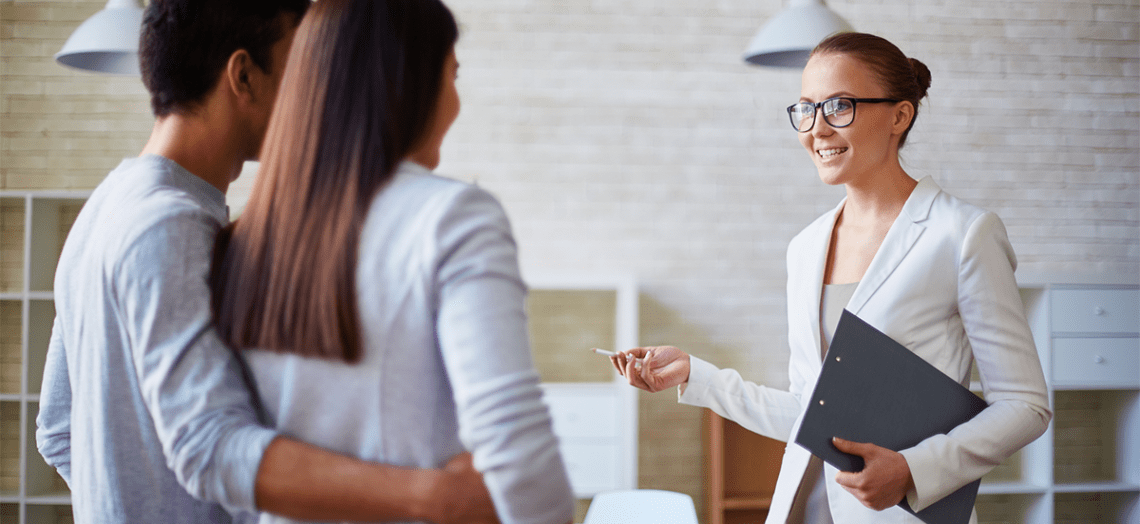 Even the most successful businesses tend to be financial black holes in the early days. It takes a while to smooth out inefficiencies, connect with the right customer base and find talented, reliable staff to man the ship. That's why small business loans exist — to give entrepreneurs the opportunity to fund their vision.
But not all business loans are created equal, and choosing the right loan can mean the difference between success and bankruptcy. You need to find a reliable lender offering the right terms for your specific needs. For even the most experienced professionals, that can be a difficult choice to make on your own.
Enter the business loan broker, a specific type of agent who connects business owners with the right loan for their operation. Here's everything you need to know about working with one, and why choosing the right broker can be just as important as choosing the right loan.
What is a business loan broker?
A business loan broker is a middleman, someone who works with a business owner or merchant to help them secure the best small business loan for their needs. A broker has access to multiple lenders and can apply on a merchant's behalf. Some brokers work individually, functioning as de facto contractors, while others are part of a larger firm.
According to Hunter Stunzi, LendingTree's SVP of Small Business, a good business loan broker will be someone who's fully entrenched in the community. They should be involved in the local Chamber of Commerce and know local business owners personally.
"They serve a really important purpose in our industry, particularly for our small businesses," he said. "A lot of business is done at that level. Brokers are an important connector between the needs of business owners and the lenders that would like to fund them."
When using a business loan broker, business owners only need to fill out one application, which the broker will then send out to their associated lenders. Once the offers come back, the merchant can tell the business loan broker if they want a lower interest rate or a longer term. The broker will then try to negotiate with the lenders directly.
Do you need help securing a business loan?
If you're a business owner or merchant, you probably have a mountain of daily responsibilities and very little time to accomplish them. Most business owners wear multiple hats, acting as the CEO, office administrator, bookkeeper and more. They're responsible for marketing, customer support and HR. For small business owners, those responsibilities can be even more all-encompassing and time-consuming.
If you need more capital to fund your business and want a business loan, you probably don't have time to sift through potential lenders and determine which banks you want to apply for. If your company is relatively new or you have a poor credit score, it will be much harder to find a good loan. That makes using a business loan broker even more appealing.
According to a survey conducted by the Federal Reserve Bank of New York, small business firms spent an average of 26 hours looking and applying for loans. That's more than three full eight-hour work days. What's worse, the average firm only applied for three loans in this time frame. For an owner who values their time highly, that's a poor value no matter what metric you measure by.
When to use a business loan broker
The main benefits to using a business loan broker are the time and money you can save. When you apply directly to lenders, each of them has their own form to fill out. Sometimes these are paper forms, which can be more time-intensive than online applications. But when you work with a loan broker, you can fill out one application and be done with it.
A broker doesn't just save you time in the initial application process. If a loan offer comes back for more than a merchant is willing to pay, they have to negotiate with the bank itself to get a better rate. A business loan broker will often do this for you, and usually has a better rate of success.
For a business owner who's busy with other essential tasks, filling out multiple loan applications and negotiating rates is probably not the best way to spend their working hours. If you've been putting off the process of researching and applying for loans because of how time-intensive the process is, it's probably time to consider a broker.
Stunzi said that one of the biggest benefits of going with a trusted business loan broker, is its top-of-the-line security system. A huge company has the resources to properly encrypt and store your sensitive data so it doesn't fall prey to hackers and scammers. Smaller brokers don't have those capabilities.
"You have to know that a small brokerage is not going to have the level of compliance and data security that a large company has," Stunzi said.
Things to consider when choosing a loan broker
Not all brokers are created equal. Because they're all paid on commission, they make more money when you take out a bigger loan. Brokers earn a certain percentage of the loan, ranging from 1-2% for a Small Business Administration loan to 8-10% for other loan products.
That's why it's important to find a broker who isn't going to push you to borrow more than you're comfortable with, even if it means less money for them. Unfortunately, the industry is rife with shady brokers.
"If you think of 'The Wolf of Wall Street,' that's what the broker atmosphere is like," Stunzi said.
He recommends reading internet reviews of brokers on sites like Trustpilot, Yelp and the Better Business Bureau. If a broker has a poor web presence and the only reviews are on their own website, that's a clear sign to keep your distance.
It's also important to find a well-established broker. If you're working with someone new to the industry, they're not going to have the right connections, relationships and the ability to get a better rate.
A legitimate business loan broker shouldn't be someone who cold calls you or emails you out of the blue. If they reach out to you first, it means they're struggling to find business. That's not the kind of broker you want handling your account.
Some brokers work through brokers themselves to find your business loan. Stunzi said these brokers might use three or four brokers, which drives up the cost for the merchant.
How to shop and compare business loans without a broker
Merchants can shop for a business loan without using a broker through the LendingTree small business loans marketplace.
From there, you'll answer a short form with questions about your business, such as what kind of business you own, how much money you want to borrow, when it was founded, how much your annual revenue is and what your credit score is.
After you complete the form, you may receive up to 5 offers from potential lenders as well the terms of the loan. You can sort offers by funding time, amount, term and funding types.
The bottom line
If you're starting a business or looking to take your operation to the next level, chances are you'll need a business loan at some point. A trustworthy business loan broker can be a useful and convenient tool to facilitate that process. It allows business owners to focus their time and energy on more pressing matters.
But choosing the right business loan broker is just as important as choosing the right loan. If you go with a non-reputable broker, you'll probably overpay and borrow more than you need.
That's why using LendingTree and SnapCap for your business loan broker needs can make the whole process smoother and more affordable. LendingTree has one of the biggest referral networks for business loans and can help you find a loan with the perfect length, amount and interest rate.
*SnapCap is a subsidiary of LendingTree.