How Does LendingTree Get Paid?
LendingTree is compensated by companies on this site and this compensation may impact how and where offers appear on this site (such as the order). LendingTree does not include all lenders, savings products, or loan options available in the marketplace.
Can't Pay Your Credit Cards While Unemployed? How To Manage Debt
Published on: October 29th, 2020
Editorial Note: The content of this article is based on the author's opinions and recommendations alone. It may not have been reviewed, commissioned or otherwise endorsed by any of our network partners.
Losing a job is difficult enough on its own — but the stress is amplified when you have bills to pay and no income stream. The good news is that many credit card issuers have programs in place to help their customers who are experiencing financial hardship. Plus, you may have other options, like credit counseling and debt consolidation.
Read this guide on how to manage credit card debt when you're unemployed:
What to do when you've lost your job and can't pay your credit card
Get in touch with your credit card company
If you don't think you can pay your credit card bill, get in touch with your creditor right away. This general rule applies to all bills, like loan payments and utility bills. Virtually everyone has been through times of financial hardship, and you won't be the first person who needs help with credit card debt. In fact, most credit card issuers have policies in place for situations just like this.
Your credit card company likely offers some sort of financial hardship program, like reduced minimum payments, reduced APR, waived fees or credit card forbearance. Check out the credit card hardship programs offered by some mass-market credit card issuers below:
Credit card financial hardship programs
American Express hardship program
Short-term and long-term payment plans, during which minimum monthly payments and APR are reduced, and late payment fees and annual membership fees are waived
866-703-4169
Capital One hardship program
Unspecified assistance programs
800-227-4825
Chase hardship program
Deferred payments and other unspecified assistance programs
800-935-9935
888-356-0023 (for COVID-19 related assistance)
Discover hardship program
Payment assistance program
800-983-1412
Synchrony Bank hardship program
Fee adjustments, deferred payments, promotion extensions and credit limit changes
866-419-4096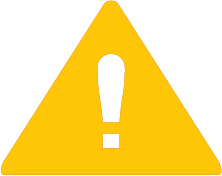 Tip: Request a written copy of the hardship program agreement for your records. Keep track of when you contacted your credit card issuer and who you spoke to. This can help if you need to dispute any inaccuracies down the road.
Enroll in nonprofit credit counseling services
People who are in debt with no income may be able to enroll in nonprofit credit counseling services at little or no cost. Credit counselors teach consumers how to make educated financial decisions about budgeting, money management and debt management.
Credit counselors can work with your credit card company and advocate on your behalf. A credit counselor may choose to enroll you in a debt management plan to help you repay debt in three to five years. Debt management plans will show up on your credit report but won't have a negative impact on your credit score.
Pros and cons of debt management programs
Pros
Cons

You can repay your debt over a set period of time.
Your credit counselor may be able to negotiate down fees and interest rates.
Some borrowers may be eligible to enroll with little to no fees.
Your credit card bills will be consolidated into one monthly payment.
Your credit score won't be affected as long as you adhere to the plan.

These programs may come with a startup and monthly fee for some borrowers.
You'll likely need to close enrolled credit cards.
You'll need to refrain from opening new credit cards.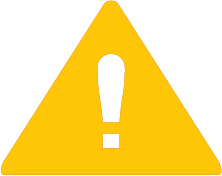 Tip: The U.S. Department of Justice provides a list of approved credit counseling agencies.
See if you qualify for government aid
While there aren't programs for government help with credit card debt, you may be eligible for aid in another form, such as unemployment. Each state sets its own guidelines for filing for unemployment. As soon as you lose your job, contact your state's unemployment insurance program to file a claim.
Other government aid programs include…
By utilizing government aid programs to help you afford living expenses like food and health care, you may be able to allocate money toward your credit card minimum monthly payments to stay current on your accounts.
Consider consolidating your credit card debt
People struggling with unsurmountable credit card debt could consider debt consolidation. It will be difficult to qualify for a personal loan or credit card while unemployed — when issuing credit or lending money, financial institutions like to see proof of income in addition to a decent credit history.
If you are seeking debt consolidation while unemployed, compare your options in the table below.
Using a balance transfer vs. personal loan to consolidate credit card debt
Balance transfer credit card
Debt consolidation loan
What is it?
A new credit card to which you transfer the balance of one or more credit cards.
A lump-sum personal loan with a fixed APR and fixed monthly payments that you use to pay off your credit card balances.
Typical APR
13.46% to 22.72%*
6% to 36%
Benefits

You may be able to avoid paying interest altogether. Balance transfer credit cards may come with an introductory 0% APR period, typically up to 20 months.

You may be able to save money on  interest. Some borrowers can qualify for a lower APR than what they're currently paying on their credit cards.
You'll always know what you owe. Fixed monthly payments help you keep track of your debt and pay it off over a number of years.

Drawbacks

You may have to pay a fee. Some credit card issuers a balance transfer fee of 3% to 5%.
Not all borrowers will qualify. These offers are typically reserved for those with good credit.

APRs can run high. Your offered personal loan APR may not be lower than your current credit card APR.
Not all borrowers will qualify. It's hard to get a personal loan with bad or no credit.

*CompareCards data, September 2020.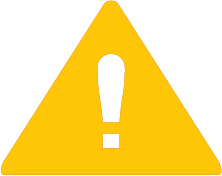 Tip: Before you apply for any sort of debt consolidation loan or another credit card, check your credit report. You can check your credit reports from Equifax, Experian and TransUnion for free on www.AnnualCreditReport.com. If you find errors, dispute them using this guide and sample letter from the CFPB.
What happens if you don't pay your credit card?
When you're juggling multiple bills with no income, your credit card isn't the highest priority bill when compared to those that keep a roof over your head (like a mortgage or rent), as well as court-ordered debts like child support. However, you should know the consequences if you don't pay your credit cards.
If you're delinquent on your credit card debt, you may be charged a late fee, your credit score may drop and a penalty APR may be applied. Your credit card issuer may even sue you and attempt to get a court judgment to garnish your wages at any point.
Timeline: What happens when you don't pay credit card debt
After 1 day…
You may be charged a late fee. Check your credit card agreement to find out how much this fee will cost. You may also lose any promotional financing offers, like reduced APRs.
After 30 days…
Your credit score may drop. After 30 days, the credit card issuer can report your late payment to the credit bureaus. The issuer can continue to report a late payment every billing cycle.
After 60 days…
Your penalty APR can be applied. Penalty APRs are typically capped at 29.99%, although it may be lower depending on your credit card issuer. Your penalty APR is outlined in your credit card agreement.
After 180 days…
Your account will close. However, you're still responsible for the debt, which may be collected by the credit card issuer or a third-party debt collector. Charge-offs stay on your credit report for up to seven years.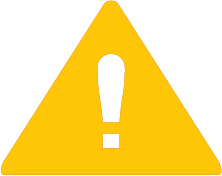 Tip: While it's normally advised that you pay the entire statement balance on your credit card to avoid accruing interest, that's not always possible. However, you should at least keep making the minimum payment if possible to ensure your credit doesn't take a hit.
Credit card debt relief amid the coronavirus pandemic
COVID-19 has created a time of shared hardship for many Americans. If you're unemployed due to the coronavirus pandemic, you're not alone — and you may be eligible for assistance that goes above and beyond what's typically offered.
Nine in 10 credit cardholders who asked their card issuer for a break on their monthly payment due to the coronavirus pandemic were successful, an April 2020 survey from LendingTree found. Yet, just 30% of cardholders asked for assistance.
Call the 800 number on the back of your credit card as soon as your financial situation has changed. Let the representative know what's happening, whether you lost your job due to the pandemic or you have to care for a relative who's sick. They might be willing to cut you a break or offer some form of financial assistance, such as waiving fees or deferring payments.