5 Ways to Save Money on Your Wedding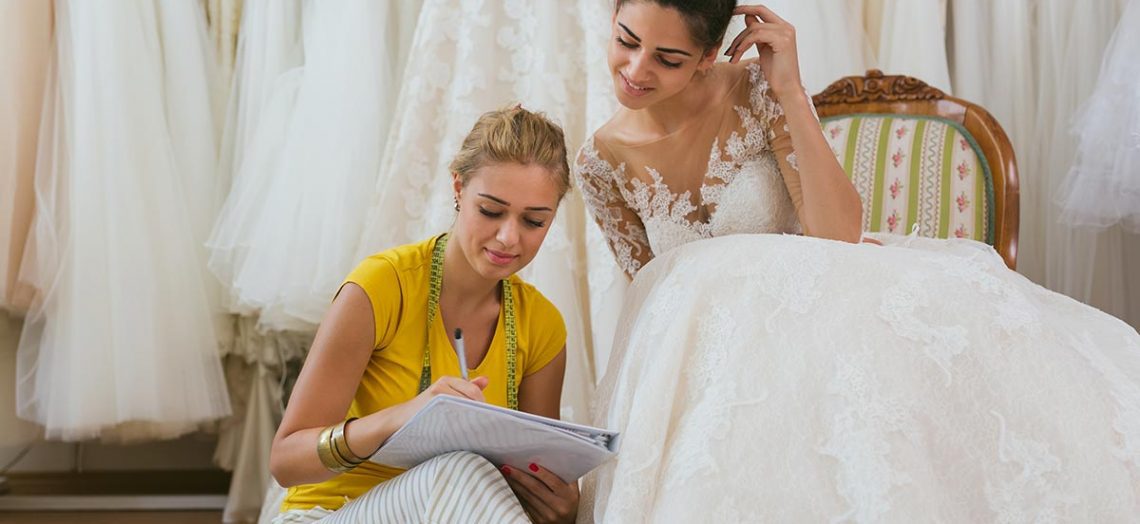 If you're like most people – or, at least most women – you've probably thought about your wedding since you were a little kid. You likely fantasized about the flowers and decorations, the cake, your dress, and most of all, your groom. One factor you probably didn't dream about, however, was the cost of this dreamy, over-the-top affair.
According to The Knot, the average cost of a wedding surged to $32, 641 nationally in 2015. No matter how you cut it, that's a whole lot of cash to spend on a single-day event – enough to pay for a very nice car or put down a huge down payment on a new home, even.
The bad news is, the pressure to spend this kind of cash is everywhere you look. Open any wedding fashion magazine and you'll see expensive dresses and wedding décor as if they were the only options to consider. Plus, your family and friends will likely urge you to choose "only the best" for your big day.
5 Easy Ways to Cut Down On Wedding Costs
But you don't have to listen, nor should you. In reality, there are plenty of ways to save big money on your wedding without sacrificing too much. Here are 5 easy options to consider if you want to drive your wedding costs as low as they can go:
Print your own invitations
A recent survey from The Knot showed that the average bride spent $445 on wedding invitations alone, but you don't have to go that route if you're tech-savvy and have an eye for details.
Do-it-yourself projects, like printing your own wedding invitations, have become fairly popular in the past few years. Fortunately, technology has made creating your own wedding invitations a lot easier – and a whole lot less expensive. And at the end of the day, wedding invitations you design and print yourself can be just as nice as professional ones but for a fraction of the cost – even if you splurge for fancy paper.
Serve appetizers and snacks and skip the entrees
In the real world, the cost of the wedding reception typically exceeds the cost of the ceremony itself. That's why, when planning your reception, it can pay to think outside the box when it comes to choosing the venue, the food, the entertainment, and the décor.
According to The Knot's survey from last year, catering costs added up to $273 per person for the average wedding. If your budget can't accommodate for anything close to that, there are plenty of ways to bring those costs down – including skipping the entrée altogether.
Instead of entrees, serve a wide range of appetizers and snacks to keep your guests belly's full. By serving appetizers only, you may also be able to have a larger variety of food at your reception and have food to serve throughout the evening instead of only at the sit-down meal.
Skip the open bar
Nothing is more depressing than a group of drunk guests at your wedding, and that's especially true if you were forced to foot the bill. To avoid this situation altogether, consider having the type of wedding that doesn't come with a bar at all.
An early afternoon wedding, for example, can help you avoid the heavy costs of a late evening (and boozy) nighttime reception. And if you have a late afternoon wedding with a shorter reception, you could potentially leave on your honeymoon with your spouse a whole lot sooner.
Look for ways to save on your dream dress
Most girls dream of what they'll wear when they walk down the aisle. While there are tons of highly expensive dresses out there, you don't have to go that route if you want to save money while still looking your best.
Wearing your mother's wedding dress is a time-honored tradition that can work well provided her dress actually fits and is still reasonably stylish. Another option to consider is finding a used dress on any number of online retail websites like Craigslist.org or Tradesy.com. If a used dress you come across has been professionally cleaned and stored, it could still be in tip top condition.
Skip or downsize from huge wedding and engagement rings
According to The Knot, the average engagement ring purchased by new couples worked out to $5,800 in 2015. That's a huge expense for a couple just starting out, but it's a tradition that couples often feel pressured to comply with.
If you want to save money on your wedding, however, there's nothing wrong with doing engagement rings your own way. By opting for a gemstone as a center stone instead of a diamond, for example, you can save a bundle. If you're dead set on a diamond, on the other hand, you can save money by choosing a small diamond for the center of your ring.
If you want to save even more, get plain ol' bands with a special engraving inside instead. At the end of the day, the love you have for one another matters a lot more than how much you spend.
Final Thoughts
Wedding costs have spiraled out of control over the last few decades, leaving more and more new couples with debt and a tough hill to climb as they start their new lives. If you want to be the exception and not the norm, look for ways to keep your wedding spending in check.
And, if you do need to take out a loan to help with some of the costs, consider a low-interest personal loan or wedding loan and come up with a plan to pay the loan back with your new spouse.
Your wedding is just one day, after all, but your marriage should last a lifetime. If you want to enjoy it, you'll be much better off if you don't overspend on day one.