Best Time of Year to Buy a Car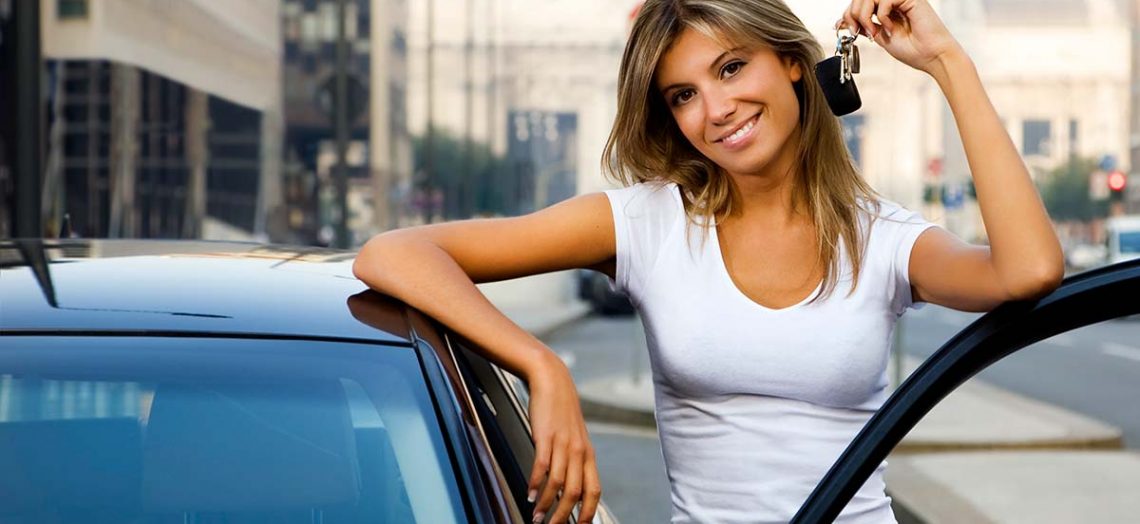 A car is one of the biggest purchases you will make in your life. For that reason, you should try to save as much money as possible by timing your car purchase to line up with the best deals. The best time to buy a car isn't an exact science. Luckily, following these rules of thumb can help you get a better deal on your next car, which will save you some major cash on your car loan.
Buy at the End of a Time Period
You'll almost always save money by shopping for your new car at the end of a time period. Both car dealerships and car salespeople have incentives to sell more cars. Dealerships can earn bonus incentives from manufacturers for meeting or exceeding target sales figures within a certain period. Similarly, most car sales people have the potential to earn bonuses from their dealerships for selling a target number of cars during each period. If the day you want to buy a car is close to the end of one of these time periods, and a salesperson or dealership is close to reaching the next bonus, they may be willing to haggle a bit more on the car price in order to receive a larger bonus. Here are a few time periods that may result in getting great deal.
Time Periods to Get the Best Deals
The most common time period for getting a deal is at the end of the month. Salespeople will be scrambling to meet or exceed their monthly sales goals. You may find some salespeople are willing to reduce their commission on the sale of your car, as well as the price, to earn an even larger bonus for meeting their sales quota.
In addition to the end of the month, you may be able to find an even better deal at the end of the quarter. Car manufacturers report their earnings at the end of each quarter. Manufacturers want to report the best earnings results possible, so they may provide extra incentives right before the end of a quarter to entice buyers on the fence to buy their new car in the current quarter rather than next quarter.
Finally, you can normally find a great deal at the end of the year. Car manufacturers, dealerships and salespeople all want to sell every car they can before the end of the year to hit their yearly targets. The deals may be even bigger because you have three different groups all trying to get you to buy a car, which should help you negotiate a great price.
You May Not Get Your Ideal Car
If you're looking for the absolute best deal on a car, you may not get the car of your dreams. Since you'll be bargaining based on the urgency of a dealership to sell a car, you may not have the best selection. If you want a vehicle they don't have on their lot, for example, you may have to settle for a similar car they have in stock on the day you buy to get a big discount.
Another savings tip relies on the fact that dealerships often give great discounts on last year's model when the new year models arrive at the dealership. The longer you wait to buy a prior year model, the fewer options you'll have in terms of selection, but you'll have more bargaining power in terms of price. If you had your eyes set on the newest burgundy Honda Accord EX with specific options, the car salespeople will know they have the advantage when it comes to pricing. However, if you just want any Honda Accord, including last year's model, the salesperson might be able to find you a great deal on a car that has been difficult to sell.
These tips won't work at all dealerships. Some car dealerships, such as CarMax, don't haggle on price. That means you can purchase your car whenever is most convenient for you, but you'll likely end up paying a higher price.
Don't Let Dealers Trick You
Just because you get a great deal on the sales price of your new car doesn't mean you'll get a great deal on your car financing from that same dealership. Make sure you compare multiple financing offers to get the best overall deal and interest rate on your desired car loan. If you negotiated a great price on the car, the dealer may be trying to make their money on financing. However, if you've already lined up potential financing offers, you'll have the leverage.
The best time to buy a car can vary depending on a number of factors. If you wait until the end of a time period, you should be able to save a decent amount of money on your new car purchase. Buying last year's car model will help you save even more. Just make sure you don't buy a car because you negotiated a great deal. Buy a car you love. You'll likely keep it longer which can save you even more money in the long run.