Auto Loan Statistics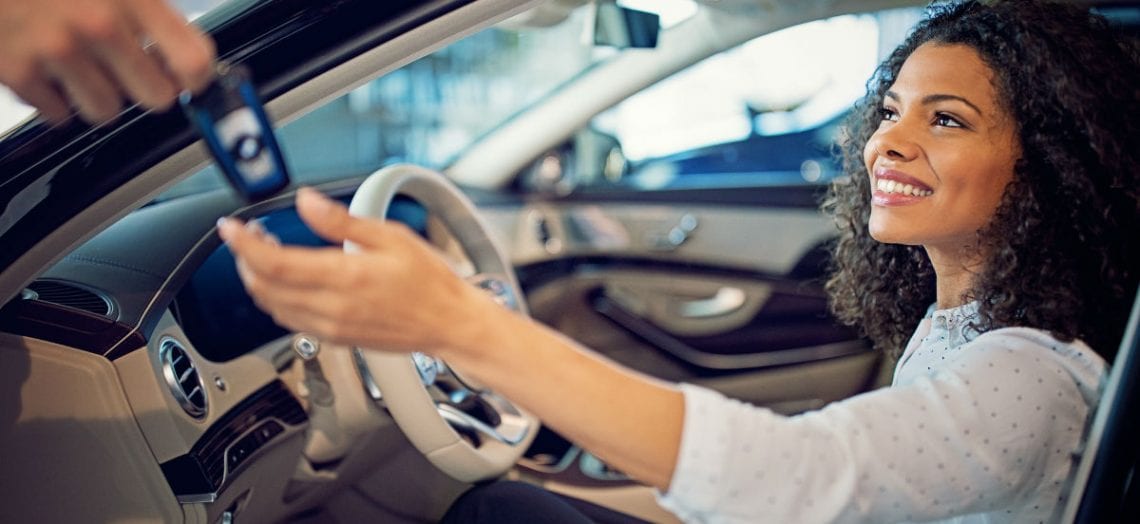 For many Americans, car loans are their largest debt burden, a weight which threatens to become overwhelming as they stretch loan terms to buy increasingly expensive vehicles — new and used. To get the full picture of auto loan debt in the U.S., we looked at auto loan originations, prices and term lengths. Here are the numbers.
Key facts
Americans originated a record 2.5 million auto loans in July 2018, the most recent month for which data is available.
Americans owed more than $1.14 trillion in auto loans as of September 2018, 23% more than 2013.
Outstanding auto loan balances are rising about 3.1% a year in dollar amounts.
Auto loans accounted for about 8% of outstanding consumer debt in 2018, including mortgages, about 2 percentage points higher than a decade earlier.
Gen Xers carry the highest auto loan balances with a median of $18,741 and are the most likely of other age groups to have a car loan.
The average new car loan originated by a finance company is $29,921.27, an increase of more than $5,000 from 10 years earlier.
Average monthly payments are rising, too:

$530 for new vehicles, up 5% year over year
$381 for used vehicles, up 4%
$430 for a new vehicle lease, up 4%

The average auto loan term in the third quarter of 2018 was 68.5 months, a half-month increase from one earlier.
2.3% of outstanding auto debt is "seriously delinquent" (90 days or more).
Sources: LendingTree, Consumer Financial Protection Bureau, Federal Reserve, Federal Reserve Bank of St. Louis, Experian, Federal Reserve Bank of New York.
How much do Americans owe for auto loans?
The short answer: a lot. As of Q3 2018, the outstanding auto loan debt held by Americans was $1.14 trillion. From Q3 2010 to Q3 2018, the total outstanding auto debt for Americans increased 63%. The exception was a 2.8% dip at the end of 2015, before debts began climbing again.
What is the average loan size?
The average new car loan in Q3 2018 was $30,977; used, $19,861. In general, the higher the credit score, the higher the loan — those in the second-highest credit tier borrowed the most, on average: $32,630 for new cars and $21,293 for used.
What interest rates do people get on auto loans by credit score?
The average auto loan rate obtained by people using the LendingTree platform in Q4 2018 was 7.09% APR, but can be much higher, depending on your credit score. For those with the worst credit, average rates reached 18.05%.
What is the average loan term for auto loans?
The average auto loan term for new vehicles is nearly six years with used car loans right behind at 64.4 months. The average new car lease term was slightly above three years. Middle-tier credit borrowers take out the longest auto loans on new cars, slightly topping six years at 72.7 months. Top-credit score borrowers have the lowest, 62.6 months.
What is the average monthly payment for a new auto loan?
The average monthly payment for a new car in Q3 2018 was $530. This is more than half the average U.S. mortgage payment. New car leases were $100 less, at $430, and the average used car monthly payment came in at $381.
How many auto loans do people take out each month?
In July 2018, consumers took out 2.5 million auto loans. As a whole, the U.S. has been taking out more auto loans each month since late 2009.
How much money is taken out in auto loans each month?
Consumers aren't simply taking out more loans; the loans are getting bigger. The dollar volume of new loans reached $54.6 billion in July 2018.
Which generation and age group carry the biggest auto loan debt?
Americans aged 45 to 64 take out the bulk of auto loan debt. In July 2018, this age group took out $21.4 billion in new auto loans. Runner-up: 30- to 44-year-olds took out $17.5 billion in autos loans.
Gen Xers are the most likely to have auto debt and also carry the largest loans. At $18,741, the median auto loan balance of Gen Xers is 9% more than the next largest median balance.
Gen Z has the least and the lowest amount of auto debt. The average loan balance is $13,666.
Millennials are slightly more likely to have auto loan balances than baby boomers, but Boomers owe more: an average $17,185 compared with $16,200.
How much auto debt is generated by borrower credit score?
The median credit credit score of auto loan borrowers at the time they originated a loan has been above 650 since 2004. The median credit score in Q3 2018 was 704.
How has the typical borrower credit score changed over time?
The bulk of auto loan borrowers are people with high credit scores, peaking at $24.7 billion in July 2018.
What are the delinquency rates for auto loans?
Delinquency rates for auto loans trend together including loans 30 days past due, loans 90 days past due and loans at least 90 days past due. All three peaked following the 2008 downturn, with 30-day delinquencies spiking to near 11% in early 2009, but have stayed around 7% since 2011.
What is the change in the number of people applying for auto loans?
The number of auto loan applications from September 2009 to June 2018 increased 159%. Inquiries in June 2018 marked a 7.9% increase year over year.
What is the change in the rejection rate for auto loans?
Auto loan rejections were on a steep downward trend from 2009 to 2015. In this six-year time period of dropping rejection rates, the rate of auto loan inquiries increased. Since May 2015 however, rejection rates have risen 10.4%.
What kind of lenders are financing auto loans?
Banks claim the crown for auto loan market share, but just barely — 31% to captive dealers' 30%. But captive dealer financing clearly is the winner when it comes to new car sales — they finance 53.7% of those deals. "Buy Here Pay Here" dealer financing, known for predatory lending practices, takes 10.9% of used car financing.