7 Car Buying Mistakes to Avoid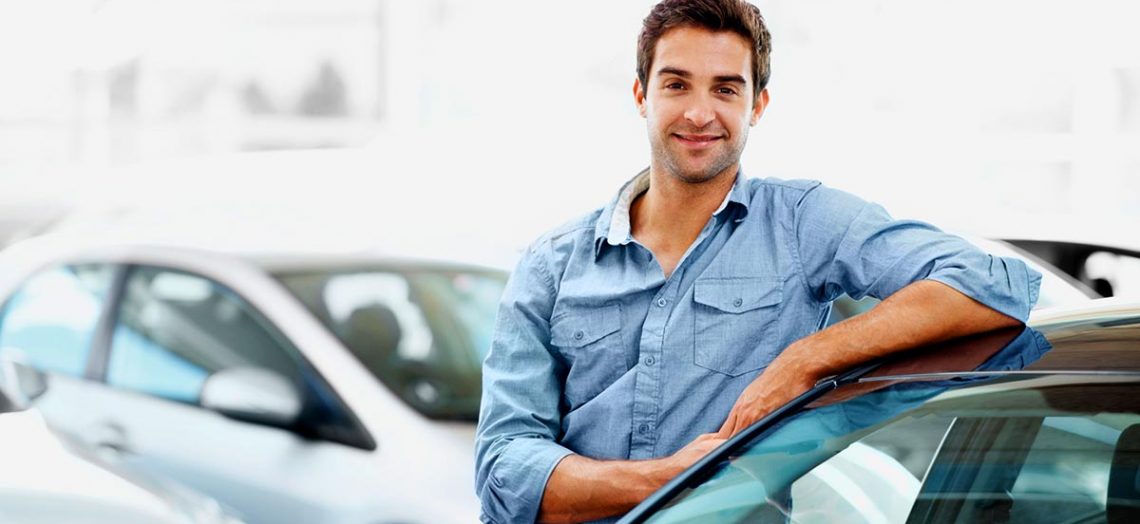 Not surprisingly, many people don't enjoy the car buying process. A recent study shows that 75 percent of individuals would rather handle the entire car buying process online as they hate in-person haggling. Regardless of the venue, car buying mistakes can add significant money to an already expensive transaction. If you're in the market to buy a car, here are seven car buying mistakes to avoid so the dealership doesn't fleece you for your new car.
1. Not Shopping Around for the Best Interest Rate
Unless you plan on buying your car in cash, you'll need a loan to buy the new car. Whether you realize it or not, you have options beyond the dealer to secure financing. You can use local financial institutions or find auto loan rates online before walking into the dealership. This helps you make an informed decision once the dealer gives you their rate.
In some cases it may be the best option, but you won't know that if you're not armed with information. Even if you drive away with a 1-2% lower rate, it can mean a significant difference in your monthly payment.
2. Extending the Loan Period
A common ploy dealerships use is to ask what you want your monthly payment to be. It makes sense and you do want to know how it'll fit into your budget, however, many dealers will only use that information to get you into a more expensive car with a lower payment.
The result? You end up with the payment you want, but pay thousands more over the term of the loan as they extend the loan to fit your budget.
3. Taking the Add-ons
It's understandable to think the car buying process is over once you agree on the price. However, the Finance and Insurance (F&I) department is one of the biggest profit centers of most dealerships. "F&I is where the verbal promises made by the salesperson are carefully put into the contract. It's also where they try to sell you extra things, such as extended warranties, gap insurance, etc. that can wind up costing you more than anticipated," says Edmunds.com. The individual costs of some of the items may not amount to much, but totaled can be one of the more expensive car buying mistakes shoppers make.
4. Not Getting the Car Inspected
You may not need to get a new car inspected, but an inspection can save significant money on the purchase of a used car. While the dealership may have inspected the car, you will want to get it inspected by an independent mechanic prior to making a purchase. Many mechanics will charge $50 – $100 for this inspection, but is well worth the cost to provide peace of mind that the car will take care of your needs.
5. Using the Sticker Price as Your Baseline
If you've been on a car lot, you know each car has a sticker price. It's easy to think that's the price of the car, but in many instances you can negotiate that price – in some cases thousands of dollars lower. However, don't be guilty of the car buying mistake of negotiating down from the sticker price. "Unless the vehicle is in big demand and short supply, you can often get an even lower price by negotiating up from what the dealer paid for the vehicle," says Consumer Reports. There are services available that provide dealer car cost information; when used in your negotiation, that information can add up to big savings.
6. Shortchanging Your Trade-in
Are you trading in a car to apply towards the cost of the new to you car? You may think it's best to bring up the trade-in before you start shopping, but that's not the case. The dealer has a higher markup and, as a result, will offer you less than the car is worth.
If you trade-in your car, go in knowing the value of the car and negotiate the trade-in amount after you agree on the purchase price of the new car. You can also sell the car to a private party and likely make significantly more.
7. Not Doing Any Research
Buying a car is the second biggest investment many make, after buying a home. As such, researching the car you want to buy is key to avoiding any car buying mistakes. Doing so allows you to know the reliability of the cars you're interested in as well as the true cost of the car you want to buy. There are countless resources available online such as Edmunds, Kelley Blue Book and TrueCar that can help arm you with the information needed to make a wise purchase.
Bottom Line
Buying a car is expensive and takes several years to pay off. Many car buying mistakes can add to that burden, costing you thousands of dollars.