How Does LendingTree Get Paid?
LendingTree is compensated by companies on this site and this compensation may impact how and where offers appear on this site (such as the order). LendingTree does not include all lenders, savings products, or loan options available in the marketplace.
How to Sell a Car When You Still Have a Loan
Updated on: June 18th, 2021
Editorial Note: The content of this article is based on the author's opinions and recommendations alone. It may not have been reviewed, commissioned or otherwise endorsed by any of our network partners.
Selling a car you still owe money on may seem difficult, but it's very common. There are a few more steps to take in this process, as the car's title is held by the lender and not you — however, this type of transaction is made frequently and shouldn't be stressful. There are certain legal matters to consider, and your lender and your state's Department of Motor Vehicles (DMV) are great resources. Follow the steps below to learn how to sell a car with a loan.
Get information before you sell
No matter how you want to sell a vehicle with a loan – whether you wish to sell it to a dealer, trade it in or sell it to a private party – there is some information you should determine first.
Find out how much your car is worth. Determine your car's value using a vehicle valuation site, such as Kelley Blue Book or Edmunds. Enter key information about your car: its year, make, model and overall condition, and the zip code in which you reside. On the results page, you'll see that who you sell the car to can impact what the car may be worth — choose the value based on how you plan to sell the vehicle (we'll go over more details in the sections to follow).
Determine the "payoff" amount. This is the amount you need to pay to clear the loan on the car before transferring the title. The best way to get this number is to contact your lender directly to ask how much you owe. The payoff amount can be different from your loan balance — typically, the payoff includes any due interest, fees and possible prepayment penalties the lender may charge. Go over the available payment methods and any payoff requirements with your lender to avoid delays. Once you have the two values, subtract the payoff amount from what the car is worth.

If your car is worth more than the payoff, the number will be positive, meaning you have positive equity. This will allow you to potentially walk away from the sale with some money in your pocket.
If your car is worth less than the payoff amount, you have negative equity, which may also be referred to as being "upside-down" or "underwater" on your loan. As such, you may have to cover that difference out of pocket. If this is a concern, we provide several options below in the negative equity

section. Knowing which type of equity you have will help determine what you need to do for the sale.
Discuss the sale with your lender. The selling process can vary with each lender, so find out what your lender's procedure is. If the lender is a bank or credit union, they may simply direct you to bring the buyer in and they'll take care of the rest. The buyer may need to pay the lender directly. If the buyer already has their own loan to purchase the car, the process shouldn't be much different and the lender will send the title directly to the buyer.
Print the paperwork. Check with the DMV to find out what paperwork you'll need to legally sell the vehicle. If you plan to do a private sale, that may include a bill of sale (detailing the price of the car that is being transferred), an odometer statement (showing the car's mileage) and a release of liability (releasing you from the car's liability should something happen after the title has been transferred). Paperwork can vary depending on the state you live in, so it's best to check with your local DMV about the requirements in your area.
Possible causes for delay include not knowing your correct payoff amount (this amount changes over time and increases closer to your payment date), not getting the title to the buyer in a timely manner (this process may need to be expedited) and illegally transferring your car when you still owe money on it and the lender hasn't been paid in full.Lenders have different requirements when it comes to selling a car with a loan on it, so it's essential to discuss what is needed to ensure you can finalize the sale as quickly and seamlessly as possible.
Selling with positive equity
Positive equity means you may walk away from the sale with some money! For example, if your car is worth $10,000 and you owe $7,000, you can expect to take home the $3,000 difference.
In a sale to a private party or dealership, you could get the money in one of three ways:
The buyer pays the lender the full amount and then the lender pays the extra to you.
The buyer makes two payments, one to the lender and one to you.
The buyer pays you the full amount and you pay the lender the payoff amount.
If you trade in your car to a dealership, you could use the positive equity as a down payment on buying another vehicle instead of taking it as cash.
Because it's easier to sell a vehicle when you have the title on hand, you may consider buying the car with your savings or a personal loan before you sell it to its next owner. Unsecured personal loans have competitive rates for borrowers with good credit (FICO Scores of 660-plus) and as soon as you sell the car, you can pay off the loan, meaning you could pay very little in interest and have a free and clear title to show buyers. We recommend this only if you have a high credit score, are confident that the car can sell quickly and are comfortable with making the new payment for a little while in case the car doesn't sell immediately.
Selling with negative equity
If you're trying to sell your car with a loan and learn you have negative equity, that means you owe more on your car than it's worth on the market. But while this sounds a little scary, it isn't uncommon. In 2020, 44% of drivers with auto loans were upside down on them. While negative equity can pose some challenges, the options below can help. Keep in mind: No matter which option you choose, you'll still need to pay off the negative equity in some way.
Cover the difference out of pocket. If the amount isn't too high — say around $1,000 or so — you may be able to pay it off, especially if you have some savings. If the amount is too high for you to tackle — for example, if you're well into the several thousands underwater — there are other options, including different types of loans which we'll cover later on.
Reach out to your lender. Once you know how much negative equity you have, it's best to go over all your options with your lender. Ask about possibly paying more on your monthly payments to get the loan paid off faster. Your lender may have other options to offer as well, such as allowing payments to go toward the principal. It's important to keep an open dialogue with the lender to help determine your best possible solution.
Wait. Hold off selling your car until you've paid down the negative equity. While this may not be the most attractive option, it could be the most practical one, especially if the amount of negative equity is too high to cover with your savings at the moment.
Sell your car privately. When you do sell your car, you want to get as much as you can for it. A private sale is usually the most lucrative way to get rid of your car — plus, if you can sell your car for more, you may be able to cancel out your negative equity altogether or bring it to a more manageable level. There are potential downsides, however. For one, private sales require the seller to do some work, so you'll be the one who needs to obtain all required documents, advertise your car and meet with potential buyers. And if you can't cover your negative equity with a higher sales price, you'll still need to pay your lender and ensure that the car isn't sold without providing the title to the new buyer — this is illegal in many states. You'll also still need to cover the difference with cash or possibly a personal loan, an option we'll go over later.
Roll the negative equity into your next car loan. When you trade in your vehicle to a dealership, you likely won't get as much for it as in a private sale, but you could finance the negative equity into the loan for your next car. This is often the most convenient option, as the dealer does all the paperwork and you effectively make payments on your negative equity by paying your next car loan. However, a word of warning with this choice: By adding on old debt to your new loan, you're likely to be immediately underwater on your new car. If you don't fully pay off this loan, you'll run into the same problem down the road.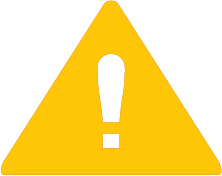 TIP: If you need another car loan, check your credit score and
get a preapproval
before you go to the dealership, so the dealer won't try to inflate your APR.
Sell your car to a dealer. Rather than make a trade-in or do all the work required in a private sale, you could simply sell your vehicle to a dealership. The dealer will likely offer you the car's wholesale value, which is less than its trade-in or private-sale values, and you'll likely have to pay the difference in negative equity out of pocket.
ORANGE CTA: Get Free Refinancing Offers
What to do when the bank wants the payoff before you sell your vehicle
A bank may want the car loan payoff amount before you're able to sell it. This is very common, but it does mean you'll need to do more legwork. Luckily, there are several options you can choose from, though you'll need to research them to determine which might be the best for you.
Refinance. Refinancing your car loan, rather than selling your car, could be a great option if you need a lower payment. Based on your credit, you may also be able to qualify for a lower APR, too. Just be careful not to extend your car refinance loan for too long. A longer term can mean that you end up paying more in interest over the life of the loan.
Get a personal loan. A personal loan can be used for many things, including paying off your car loan. However, since they're unsecured loans, which do not require collateral, they tend to have much higher interest rates. Because unsecured loans have higher APRs, this can also mean you'll have higher monthly payments with these types of loans. Your car could also be repossessed if you can't make your payments.
Use a home equity line of credit (HELOC). The monthly payments on a home equity line of credit (HELOC) may be lower than the payments on a car loan, so it could make sense in some situations to consider taking out one of these loans to pay off the debt for your car. HELOCs tend to have lower monthly payments for two reasons: The term can be much longer than a car loan, and the loan collateral is a house, which typically appreciates in value. However, the cons to these factors are, respectively, a longer term loan that can bring more accumulating interest and cause more debt in the long run, and that you could lose your house if your HELOC payments aren't made.
Use your savings. This is a repeat option but, if you have extra savings, you could use it to pay off your car loan and not take on more debt. However, not everyone has extra money to use, so pulling from a savings account is not always an option.
Selling a car with a loan can be easy if you do it right
Selling a car you still owe money on can be intimidating, but it could be an easy and smooth transaction if you do it right.
It's important to know your car's value, the payoff amount and whether you have negative or positive equity. In addition, maintaining an open dialogue with the lender (and the DMV) can ensure accuracy and allow you to figure out all your options. Each lender has its own rules and regulations when it comes to selling a car with a loan, and it's important you follow them, so there aren't any issues that arise later on. If the bank needs the payoff amount before you can sell, there are options, too — just keep in mind some of these choices can cause more debt.
Always weigh the pros and cons before making any final decision when selling your car with a loan.