How Does LendingTree Get Paid?
LendingTree is compensated by companies on this site and this compensation may impact how and where offers appear on this site (such as the order). LendingTree does not include all lenders, savings products, or loan options available in the marketplace.
Carvana Review 2022: Used Car Buying, Selling and Financing
Updated on: August 22nd, 2022
Editorial Note: The content of this article is based on the author's opinions and recommendations alone. It may not have been reviewed, commissioned or otherwise endorsed by any of our network partners.
Carvana offers buyers an alternative to traditional car dealers, allowing you to buy a used car completely online. If never talking to a salesperson sounds like a dream car-shopping experience, Carvana could be a great fit. If you prefer haggling for a lower price, look elsewhere. A majority of customers seem to prefer convenience over bartering for bucks: Carvana reviews on LendingTree are overwhelmingly positive, with 90% recommending it.
Is Carvana a Good Fit for You?
Pros
Cons
Online car buying
Delivery, pickup fees for non-local markets
7-day/400-mile money-back guarantee
No price negotiation
Best for: Online shoppers who want fast, no-hassle car buying. Carvana doesn't have the lowest available rates but is a frequently chosen lender on the LendingTree platform.
How does Carvana work?
Carvana allows you to browse, finance and arrange delivery of a used car, all without leaving home. The company will even take your old car off your hands. From its homepage, search, filter and compare thousands of cars in the Carvana inventory. When you find the car you want, hit the "get started" button and set up a free Carvana account. Once you're signed in, a 40-minute timer starts the clock for the following steps:
Enter your personal details.
Choose cash or finance.
Get the value of your trade-in (if you want to sell your old car to Carvana).
Choose Carvana delivery or pickup.
Accept or decline Carvana Protection.
Enter your driver's license information.
Enter payment details.
Review and approve the order.
Our advice
: do a little homework before hitting that "get started" button. First, work out your
car-buying budget
so you're not tempted to go beyond a comfortable monthly payment. Second, do your own research on your
car's value
if you plan to sell it to Carvana. And most importantly, get your own
auto loan offers
so you can compare them with financing offers from Carvana — more on that, next.
Carvana auto loan rates
APRs between 6.85% and 27.90%
Loan amounts between $1,000 and $85,000
Loan terms up to 72 months
You don't have to finance through Carvana when you buy one of its cars, but it is convenient. No visiting other lender sites or making a trip to the bank — you can start and finish the purchase process in one place. Like many other lenders, Carvana also allows borrowers to add a cosigner to their auto loan. Borrowers with poor credit may like this feature, as adding a cosigner with good credit may mean that they qualify for better rates.
Still, you could be missing out on lower rates. Applying to multiple lenders to find your best auto loan rates doesn't hurt your credit any more than applying to one lender, as long as you complete all applications within a 14-day window.
How to qualify for Carvana financing
All types of credit are accepted at Carvana, but you must meet these minimum requirements:
Be 18 or older (19 in Georgia).
Earn at least $4,000 in annual income.
Have no active bankruptcies on your credit report.
Selling a car to Carvana
At the same time you're buying a car from Carvana, you could sell the company your old one. In fact, a purchase isn't even necessary — you could straight-up sell your car to Carvana without buying another vehicle. To get an offer either way, here are three steps.
Enter your car's vehicle identification number (VIN) or license plate number and state, and click "get my offer."
Accept or reject Carvana's offer. You have seven days to accept the offer. To reject it, you don't need to do anything.
If you accept, you could drop your car off at a Carvana vending machine or have Carvana pick up your vehicle. Payment is finalized upon the drop-off or pick up of the car.
If you do decide on the pickup option, you can schedule a pickup at a time and location convenient to you. If you're trading your car in, Carvana will pick up your vehicle when it drops off your new car.
Carvana restrictions
Carvana sells used cars with a 100-day, 4,189-mile limited warranty, which is shorter than what you might find at a traditional dealership that sells certified pre-owned (CPO) vehicles. And while Carvana has thousands of vehicles in its inventory, it may be more difficult to find the model with the features you want in a color you like compared with shopping in the broader used-car market.
Rival CarMax, which only recently rolled out online buying, has a greater selection of used cars, about 55,000 compared with Carvana's roughly 31,000.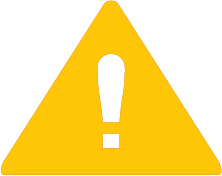 TIP: Take your new-to-you Carvana vehicle to a reputable mechanic within the seven-day, 400-mile return window for a thorough inspection. Go over 400 miles and still want to return the car? Carvana charges an overage fee of $1.00 per mile. Exchanges are possible.
Carvana protection
Carvana offers guaranteed auto protection (GAP) coverage and an extended warranty called CarvanaCare. Both are optional add-ons and don't affect the manufacturer warranty nor the Carvana limited warranty or money-back guarantee that automatically come with the car.
GAP insurance pays for any "gap" between what you owe on your car and what your auto insurance provider pays if your car is totaled.
Extended warranties cover the cost of parts and labor on certain repairs, depending on the level of coverage you buy.
If you're interested in either product, compare prices before buying them through Carvana. You can find them through companies that specialize in such products and sometimes your lender. Your auto insurance provider or car clubs like AAA also typically offer mechanical breakdown insurance.
Receiving your car
If you decided Carvana is right for you and you've completed all of the steps, it's time to pick up your vehicle from a Carvana location or schedule delivery by flatbed truck to an address of your choosing.
Free delivery is available in over 124 local markets across the U.S. with as-soon-as-next-day delivery in 263 markets. Check out the full list of local markets, below.
You as the buyer must be present at the time of delivery when you'll present your driver's license and proof of insurance to the delivery driver. You'll get to inspect the car and take it for a test drive before signing the paperwork.
Carvana delivery fees
Delivery fees are based on the distance the car is transported. This might cost up to $600, but in some cases, the fee is refundable. Delivery fees aren't typically charged if you live in one of Carvana's local markets.
Cavana local markets
Alabama (Birmingham)
Arizona (Prescott, Tolleson, Tucson)
California (Bakersfield, Fresno, Los Angeles, Modesto, Ontario, Oxnard, Sacramento, Salinas, San Diego, San Francisco, San Jose, Santa Cruz, Stockton, Vallejo, Visalia)
Colorado (Boulder, Colorado Springs, Denver, Fort Collins, Greeley)
Connecticut (Hartford, Norwich)
Florida (Jacksonville, Miami, Naples, Orlando, Tampa)
Georgia (Atlanta, Augusta, Columbus, Macon, Savannah)
Illinois (Chicago, Rockford)
Indiana (Elkhart, Fort Wayne, Indianapolis, South Bend)
Kansas (Kansas City, Topeka)
Kentucky (Louisville)
Maryland (Baltimore, Hagerstown, Salisbury)
Massachusetts (Barnstable, Boston-Danvers, Boston-Norfolk)
Michigan (Ann Arbor, Detroit, Grand Rapids, Kalamazoo, Lansing, Flint)
Missouri (St. Louis)
New Jersey (Atlantic City, Delanco, Newark, Trenton)
New Mexico (Albuquerque)
New York (Albany, Binghamton, Buffalo, New York, Rochester, Syracuse, Westchester-Westport)
Nevada (Las Vegas)
North Carolina (Asheville, Charlotte, Fayetteville, Greensboro, Hickory, Raleigh, Wilmington)
Ohio (Akron, Canton, Cincinnati, Cleveland, Columbus, Dayton, Toledo, Youngstown)
Oklahoma (Oklahoma City)
Pennsylvania (Allentown, Erie, Harrisburg, Lancaster, Pittsburgh, Reading, Scranton-Moosic, York-Hanover)
South Carolina (Charleston, Columbia, Florence, Greenville, Myrtle Beach -Conway, Spartanburg)
Tennessee (Chattanooga, Knoxville, Memphis, Nashville)
Texas (Austin, Beaumont, Blue Mound, College Station, Corpus Christi, Dallas, Houston, Killeen, San Antonio, Waco)
Virginia (Charlottesville, Richmond, Roanoke, Virginia Beach)
Washington D.C. (Washington D.C.)
Wisconsin (Appleton, Green Bay, Madison, Milwaukee)
*As of Dec. 3, 2020
Carvana FAQs
Is Carvana legit?
Yes, Carvana has sold 345,000 cars between its start in 2013 and the end of 2019. And Carvana reviews are mostly positive — of more than 700 TrustPilot reviews on LendingTree, the company received a rating of 4.5 out of 5 stars. The Consumer Financial Protection Bureau (CFPB) received 90 Carvana complaints in three years (Sept. 2017-Sept. 2020). Most, 88 complaints, were closed with an explanation. Two complaints were noted as closed with non-monetary relief.
Can you negotiate prices with Carvana?
No, you cannot negotiate prices on Carvana. Car prices and trade-in offers are set.
Can I use my own bank or credit union to finance my Carvana vehicle?
Yes, you can use a loan that you did not get through Carvana to buy one of its vehicles. In fact, we heartily recommend that you get a few auto loan offers from lenders so you choose between them and know you got the lowest rate for you.
Can I get Carvana financing if I have bad credit?
Carvana does not have a minimum credit score requirement. As long as you are at least 18 (19 in Georgia), earn a minimum of $4,000 annually and do not have an active bankruptcy, you may be able to secure Carvana financing.
Is CarMax better than Carvana? Is Vroom better than Carvana?
Vroom is perhaps the closest competitor to Carvana: It also offers an all-online, car-buying experience, but as the newer kid on the block, its inventory isn't as large. CarMax, on the other hand, dwarfs both online retailers — it's the largest used car seller in the country. But until recently, buying still required a trip to a physical dealership. Like its online rivals, it promises a "stress-free," no-price-negotiation experience. These aren't your only choices — there are plenty of online car-buying sites and apps.