How Does LendingTree Get Paid?
LendingTree is compensated by companies on this site and this compensation may impact how and where offers appear on this site (such as the order). LendingTree does not include all lenders, savings products, or loan options available in the marketplace.
How to Get a Loan for a Used Car: 3 Steps to Success
Updated on: April 24th, 2021
Editorial Note: The content of this article is based on the author's opinions and recommendations alone. It may not have been reviewed, commissioned or otherwise endorsed by any of our network partners.
A loan for a used car means you'll most likely borrow less, save on interest fees and, maybe, pay it off faster than a loan for a brand-new car. But used car loans sometimes put up roadblocks, including lender restrictions like mileage caps or vehicle age requirements. You can also expect higher interest rates when financing a used car.
The good news is there's no shortage of places to find a loan for a used car, including banks, credit unions, online lenders and manufacturers — we'll walk you through the steps for finding the best fit for you.
How to finance a used car
If you can swing it, paying cash for a used car means zero interest or financing fees. But not everyone has enough savings set aside to buy a vehicle outright, even if it's a well-used one. If you need a loan to buy your next car, take the following steps to find the best used car finance deal available to you and save money.
Step 1: Check your credit file
The higher your credit score, the more likely you are to be approved for multiple auto loan offers with low interest rates and favorable terms. In 2020, buyers with strong credit received an average APR of 5.49%, while the average APR for the overall buyer was 9.46% on the LendingTree platform.
If your credit score isn't where you want it to be, review your credit reports for any errors that could be dragging it down. You can pull all three of your credit reports for free from AnnualCreditReport.com, without any impact to your credit scores.
It is possible to get an auto loan with poor credit.
There are several
lenders that work with people with damaged credit
, but you might pay a higher interest rate. This is why it's important to shop around — fair credit borrowers who compared rates on LendingTree saved about $900.
Step 2: Calculate how much you can afford
It's important to understand what car you can afford before you start applying for loans. A lender will determine what you qualify for, but its calculation is based on a limited review of your finances. Only you can determine what works for your budget, including a down payment, monthly payments, vehicle maintenance and repairs, annual registration, gas, insurance and other ownership-related costs like parking passes or daily tolls.
Step 3: Research the car's value
New cars have a manufacturer's suggested retail price (MSRP), but used car values vary depending on the vehicle's condition and history. It's important to do some research to determine a fair price and find the best deal possible. Here are a few ways to find out what your future car might be worth:
Compare similar vehicles
Use industry websites like Kelley Blue Book or Edmunds to see the price of similar vehicles or cars with the same year, make and model.
Review the vehicle history report
Don't take the seller's word when it comes to the vehicle's condition. A check of the vehicle identification number (VIN check) reveals crucial information about the car, including title history and unresolved safety recalls. A full vehicle history report goes deeper into previous owners and accident history. Dealers often provide vehicle history reports for free, or you can buy a report from a company verified by the National Motor Vehicle Title Information System.
Get an inspection
Even if you visually inspect the car, you could overlook major safety issues, such as parts due for replacement. Before you buy, arrange with the seller to take the car to your mechanic for a thorough used car inspection.
Where to find used car financing
Now that you checked your credit, estimated how much you can afford and picked out a car, it's time to find your best way to finance a used car.
Ways to finance a used car
Benefits
Drawbacks
Best for…
Banks and credit unions

Flexible credit requirements
Possible discounts for members

May only serve certain geographic areas or demographics

Poor or thin credit (credit unions); pre-existing members or customers
Online lenders

Convenience
Fast approvals
Lower rates

Little-to-no access to live customer service
Higher rates for poor credit

Quick, convenient transactions; managing your account electronically
Manufacturers

APR deals possible on certified pre-owned (CPO) cars

CPO cars may be more expensive than other used vehicles

Buyers with strong credit
Dealerships

Dealers can compare loans and arrange financing for you.

Loan rates may not be competitive
Car selection and quality vary

Convenience — borrow and buy in one location; buyers who have been denied elsewhere
Private party auto loans
Dealership and manufacturer financing aren't an option if you plan to buy a used car from a private seller. Private sales can be a great way to get a good deal on a car — prices are almost always cheaper than with a dealer — but you'll have to do more legwork, including setting up your auto loan. Banks, credit unions and online lenders can help: Get preapproved online, and the lender will mail you a check for the exact amount that you can give then give to the seller. Keep in mind that some lenders won't finance vehicles that are more than 10 years old or have more than 120,000 to 150,000 miles. Lenders may also charge a higher rate for a private party auto loan than for a used car loan that you could present at the dealership.
How to get your best used car loan rate
One reason used cars come with higher auto loan interest rates is that they represent a bigger risk to lenders who have no way of knowing the full extent of their maintenance or wear-and-tear.
You can overcome higher rates by shopping around for your best used car loan rate and getting preapproved with lenders of your choice. Even if you're buying from a dealership, you could use those offers to negotiate a lower rate. If the dealer can beat your preapproved offers, great! You'll know you're getting the best deal for you.
A bigger down payment or a cosigner are other ways to get better terms.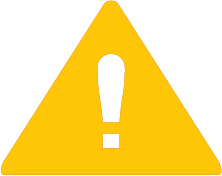 TIP:
Wondering how long can you finance a used car? Terms vary, but 72 months is a common maximum. Borrowers who can trim that in half may be able to score better rates, though, as some lenders reward shorter terms with lower starting rates.
Used car loan alternatives
If you can't qualify for a traditional used auto loan or don't want one, there are other ways to finance a used car.
Home equity line of credit
A home equity line of credit, or HELOC, is a line of credit where your home is used as collateral. Similar to a credit card, you can use a HELOC to withdraw funds up to an approved limit, then repay the debt in installments.
| Pros | Cons |
| --- | --- |
| Lower interest rates than used auto loans. | Your rate may be variable, and missed payments can put you at risk of foreclosure. |
Peer-to-peer loans
Peer-to-peer (P2P) lending gives you the option to formally borrow money from an individual rather than from a bank or lender. You'll usually apply for P2P loans through online lenders and can typically get a preapproval before agreeing to take out the loan.
| Pros | Cons |
| --- | --- |
| Collateral generally isn't required, which means your vehicle won't be repossessed if you miss payments. | You may not qualify unless you have at least good credit, and rates and fees can be high. |
Borrowing from friends and family
If traditional financing isn't right for you, consider borrowing from friends or family. Getting a used car loan from a family member could be as simple as making a verbal agreement, or you could search online for a loan contract to help you formalize the deal.
| Pros | Cons |
| --- | --- |
| Good credit is not required and you may not have to pay finance charges — plus, you can set up a repayment arrangement that works for both parties. | Does not help build credit and could cause problems in your personal relationship. |
Leasing
If buying isn't right for you, you could consider leasing as a way to obtain a vehicle but reduce some of your short-term costs, as well as certain costs of ownership. Not all dealerships offer leasing for used vehicles, but this option may be available if you're interested in a CPO.
| Pros | Cons |
| --- | --- |
| Lower monthly payments and little or no down payment. | Payments don't result in ownership. Plus, you may be subjected to mileage and wear-and-tear limits. |