How Much Does a Car Cost?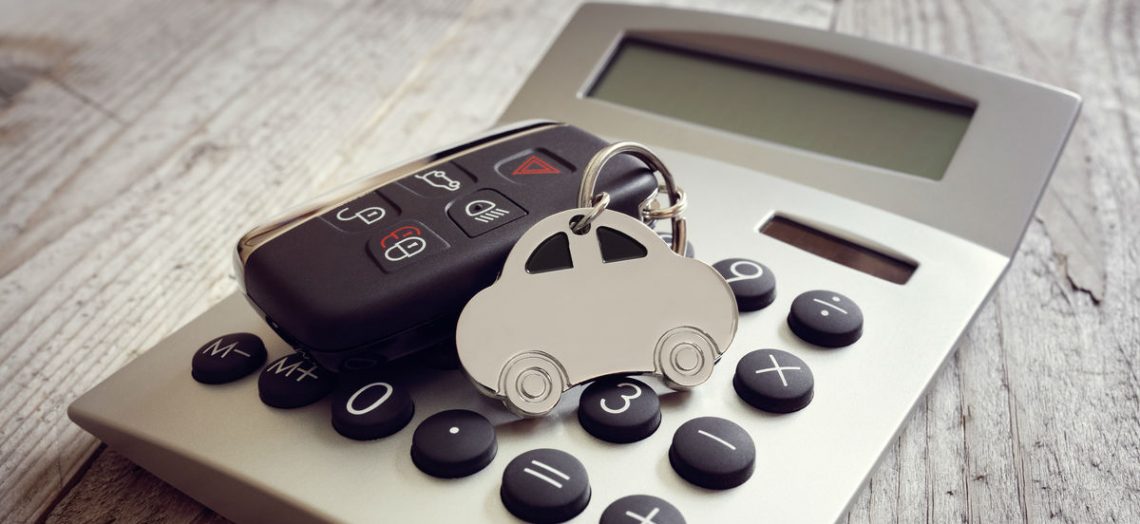 In the euphoria of buying a car or truck, it's almost too easy to overlook the total cost of owning the vehicle. There's, of course, the cost of gas to consider. Then there's car insurance to buy, making payments for licensing, maintenance, and repairs. The make and model have a huge impact on operating costs, as can the habits of a lead-foot driver. And there's the depreciation in value once the car leaves the lot.
Comparing cars for their operating costs can be far more important than choosing the vehicle's color, audio package, and engine size.
How much does it cost to own a car on average?
The American Automobile Association (AAA) conducts annual audits of vehicles ranked by size to determine ownership costs. For 2016, AAA found the average annual operating cost of 75.4 cents per mile. They also tallied the annual operating and ownership costs for cars determined by vehicle size. It cost owners an average of $9,513 in 2016. An accurate analysis of the true cost of owning a car must include a review of the variable factors that contribute to the bottom line. The annual breakdown using five top-selling makes includes:
Average Operating & Ownership Costs By Vehicle Size
Car Size
Cost per mile
Total annual cost
Small Sedan
57.4 cents
$7,373 per year
Medium Sedan
 75.8 cents
 $9,564 per year
Large Sedan
 93.1 cents
 $11,601 per year
The following were the top-selling vehicle makes used in this study:
Small sedan (Chevrolet Cruze, Ford Focus, Honda Civic, Hyundai Elantra and Toyota Corolla):

Medium sedan (Chevrolet Malibu, Ford Fusion, Honda Accord, Nissan Altima and Toyota Camry):

Large sedan (Buick LaCrosse, Chrysler 300, Ford Taurus, Nissan Maxima and Toyota Avalon):

Major costs to consider:
The costs to own and operate a car or truck can vary dramatically based on the vehicle and the owner's driving habits. AAA reports that for daily commuting, owners should expect to spend an average of $57 for each 100 miles. Here are the most-common costs for motorists:
Licensing/Registration/Taxes
On average, Americans pay $700 for title and registration, state and local taxes, and licensing. Each state determines the vehicle fees and most are reduced annually as the value of the vehicle depreciates.
Fuel
The cost for gassing up the car and truck is subject to national and state regulations in pricing. They vary from state-to-state based on delivery costs and taxes. AAA maintains a live database reporting average fuel costs per state. The national average in June 2017 was $2.336/gallon. In California, it was $3.050, $2.062 in Alabama, and $2.529 in Washington D.C.
The fuel cost also depends on the size/weight of the vehicle and the weight of the driver's foot on the gas pedal. According to AAA, fuel costs average from 6.88 cents per mile for a small vehicle up to 10.4 cents/mile for a large sedan or minivan.
Finance Charges
Finance charges vary based on the amount the buyer can put down, their credit, and the length of the loan. Today's average term is trending upward and is now 67.2 months, much longer than in recent years. On a five-year term with good credit and a 10 percent down payment, finance charges average $700, according to AAA.
Depreciation
Depreciation in value of a new vehicle averages about 15 percent, per year. Annual depreciation on a "small sedan" costs owners $2,568, on average. A "large sedan" will lose about $4,917 in value each year.
Insurance
According to AAA, the average annual cost of insurance is just over $1,100 for $100,000/$300,000 coverage, with $100 comprehensive and $500 collision deductibles. But the cost varies considerably by state, by the model of the vehicle, the driver's age and driving record, by the number of miles driven per year, and by the type of coverage.
Maintenance and Tires
The ownership cost is directly affected by the efficiency of the car and how well it runs. Routine maintenance includes servicing of belts, filters, batteries, hoses, and tires. Fluids requiring replacements or top-off servicing include engine oil, transmission fluid, coolant, and power steering fluid. Tires require rotations, puncture repairs, or replacements.
Owners may reduce some costs by doing home maintenance, paying only for parts and lubricants. However, dealers may cancel warranties if anyone touches the car except for a factory-qualified mechanic. AAA reports that the cost of annual maintenance and tires averages about $900 a year.
Calculating the total annual cost of owning a car
The least-expensive car may not be the least expensive to operate over the years. One of the best ways to determine the annual cost of operating a vehicle each year is the "five-year cost model" employed by Kelley Blue Book (KBB). The calculation method combines out-of-pocked expenses with the annual loss in value (depreciation) to determine the total annual cost to own the car.
Depreciation is a sleeper; it won't indicate what the true ownership costs are until the owner tries to sell the vehicle or trade it in on another car. Once the happy buyer drives the car off the lot, the vehicle can depreciate between 10 and 20 percent. The depreciation percentage drops off over the years of ownership.
During the same time, taxes based on the value of the car will go down, as will finance charges. There will come a time when it's no longer cash-effective to pay for comprehensive and collision insurance. It's easy to see that even as maintenance and repair costs rise through wear and tear, the actual annual cost of owning the car will decline.
Comparing models
KBB reports that the average price of a car in 2017 exceeds $33,000. That's a considerable chunk of change, even without considering operating costs! Vehicle comparisons for a value-wary buyer should first begin by narrowing the field by size, make, and model.
For example, the operating costs on a gas-thrifty economy or hybrid model may not necessarily matter if the car has poor maintenance/pair records. At the same time, some hybrids qualify owners for Federal tax credits that can amount up to the thousands of dollars for using a green vehicle.
A larger vehicle may carry higher fuel costs but hold on to resale value based on engine and structural reliability and longevity. Certain makes have long-held reputations for reliability, but not always for all their models.
After selecting a vehicle with the appropriate operating costs for the money, it's time to see what loan will cost. Our auto loan calculator estimates monthly payments based on credit score, interest rate, loan term, purchase price and sales tax.
So how much does a car cost exactly?
There's so much to consider in the cost and value of buying and owning a car. People actually buy cars at favorable prices only to discover that they can't afford the insurance. Remember, the same comparisons apply to buying used vehicles. Consider the vehicle's price, its working condition, the cost of the loan, and the annual costs of operating the car or truck. For used cars, go through reviews in popular and trade auto magazines, or online at places like KBB or Edmunds. Even great car makers can make lemons.
Ready to shop? Check out auto loan options for free at LendingTree.