How Does LendingTree Get Paid?
LendingTree is compensated by companies on this site and this compensation may impact how and where offers appear on this site (such as the order). LendingTree does not include all lenders, savings products, or loan options available in the marketplace.
How to Consolidate Your Auto Loans
Published on: December 3rd, 2021
Editorial Note: The content of this article is based on the author's opinions and recommendations alone. It may not have been reviewed, commissioned or otherwise endorsed by any of our network partners.
Auto loan consolidation is when you use a new loan to pay off two or more car loans. It could allow you to lower your interest rate, pay less each month for your cars and improve your credit score. There's also the convenience factor: The same way borrowers consolidate other forms of debt — like credit cards, student loans or personal loans — you could replace multiple car notes with just one loan payment, most likely a personal loan.
How to consolidate auto loans
Step 1. Find your payoff amounts
Find out how much you owe on your auto loans and if there are any penalties for paying them off early; that total amount will help determine how much your new loan should be. Call your lender(s) or log in to your online loan account(s) to see your payoff balance. A payoff is how much money it would take to completely pay off your loan (note that it's not the same thing as the principal, as the payoff amount includes interest and fees).
Ask for a payoff quote
A loan's payoff amount will change over time as interest accrues and as you pay it down. A 10-day payoff is exactly what it sounds like: a loan payoff quote that's good for 10 days. After that, if you want an accurate quote, you would need to contact the lender again as the amount may have gone up or down slightly.
Step 2. Choose the best loan type for your situation
It's important to keep in mind that you can only have one auto loan per vehicle. However, different types of loans could be used to combine auto loans:
Personal loans
You could use a personal loan to consolidate auto loans and pay off multiple types of debt at once. This type of loan may also allow you to reduce your auto insurance coverage from full coverage, which auto lenders typically require, to your state's minimum-required car insurance.
Pros
Cons
No limits on how you spend the money. You could consolidate multiple debts.

You fully own the vehicles. The cars can't be repossessed.

Potentially lower car insurance bill. You could reduce your auto insurance coverage.

Typically high APRs. A personal loan might charge higher interest than a secured loan.

Potentially short loan term. Personal loan repayment times tend to be shorter than auto loans.
Home equity loans or HELOCs
A home equity loan or a home equity line of credit (HELOC) provide all the benefits that a personal loan does — plus, they typically have lower interest rates. Because real estate tends to hold its value or increase in value over time, loans that use real estate as collateral can offer lower APRs. However, their cons include high closing costs and the risk of foreclosure.
Pros
Cons
Typically low APRs. Loans with real estate collateral may have lower APRs.

No limits on how you spend the money. You could consolidate multiple debts.

You fully own the vehicles. The cars can't be repossessed and you might reduce your auto insurance coverage.

Risk of foreclosure. You risk losing your home if you default on the loan.

High closing costs. Closing costs can be expensive, in the hundreds or the thousands.

Equity required. You may not have enough equity in your home for the loan.
Credit cards
Though some lenders allow you to pay off a car loan with a credit card, be cautious when considering this option. While some credit cards offer low introductory rates for new card members, those low rates typically last a year to a year and a half. When the introductory period is over, most charge higher APRs than car loans.
Pros
Cons
Convenient. Charging your card is easier than applying for a loan.

No set loan term. You may have to only meet the card's minimum monthly payment.

Credit card rewards. Depending on the card, a large balance may earn credit card points or other rewards.

Potentially high APRs. While some credit cards offer low introductory rates, most charge higher APRs than car loans.

Risk of maxing out your card. Paying off your auto loans could max out your card so you can't use it for other purchases.

Balance transfer fee. Some providers charge for transferring large balances onto the card.
Read more about the pros and cons of debt consolidation options.
Step 3: Gather documents
Depending on the type of loan you're seeking, you should be ready to provide:
Personal details, like your name, address, Social Security number, phone number and email address.
Income and employment details, like pay stubs, a W-2 or 1099 form, bank statements, and your employer's name, address and phone number.
Step 4: Shop around and apply
The credit bureaus allow a window of 14 days for consumers to rate-shop — this means it won't hurt your credit to apply to multiple lenders for one type of loan as long as you do all applications within two weeks.
Potential lenders could include your local credit union, a national bank or an online lender. Look up what loans and rates lenders offer and apply to several to obtain options and compare them.
Step 5: Choose a new loan and pay off the old ones
After you compare loan options, choose one by contacting the lender and finalizing the paperwork. The lender may transfer funds to the other lenders directly, or send you a check for you to use and pay off your auto loans. Don't forget to set up payments on your new, consolidated loan. If you don't choose automatic payments, calendar reminders can jog your memory before the due date.
Why you would want to combine two car loans into one
As with any debt consolidation, the main goal of combining car loans is to make payments simpler to manage. Perhaps you also want to:
Lower your APR
Pay less each month
Improve your credit score
Get cash out from your new loan
Cash-out refinancing is when you take out a new loan for more than you need to pay off the old loan. It may seem like a good idea if you're short on cash or face an emergency, but you'll increase your debt and risk owing more on your loan than the car is worth.
Credit utilization explained
By paying off your old loans, you could also reduce your credit utilization, an important factor credit bureaus use to calculate your credit score. You could further boost your score by making on-time payments on your new loan.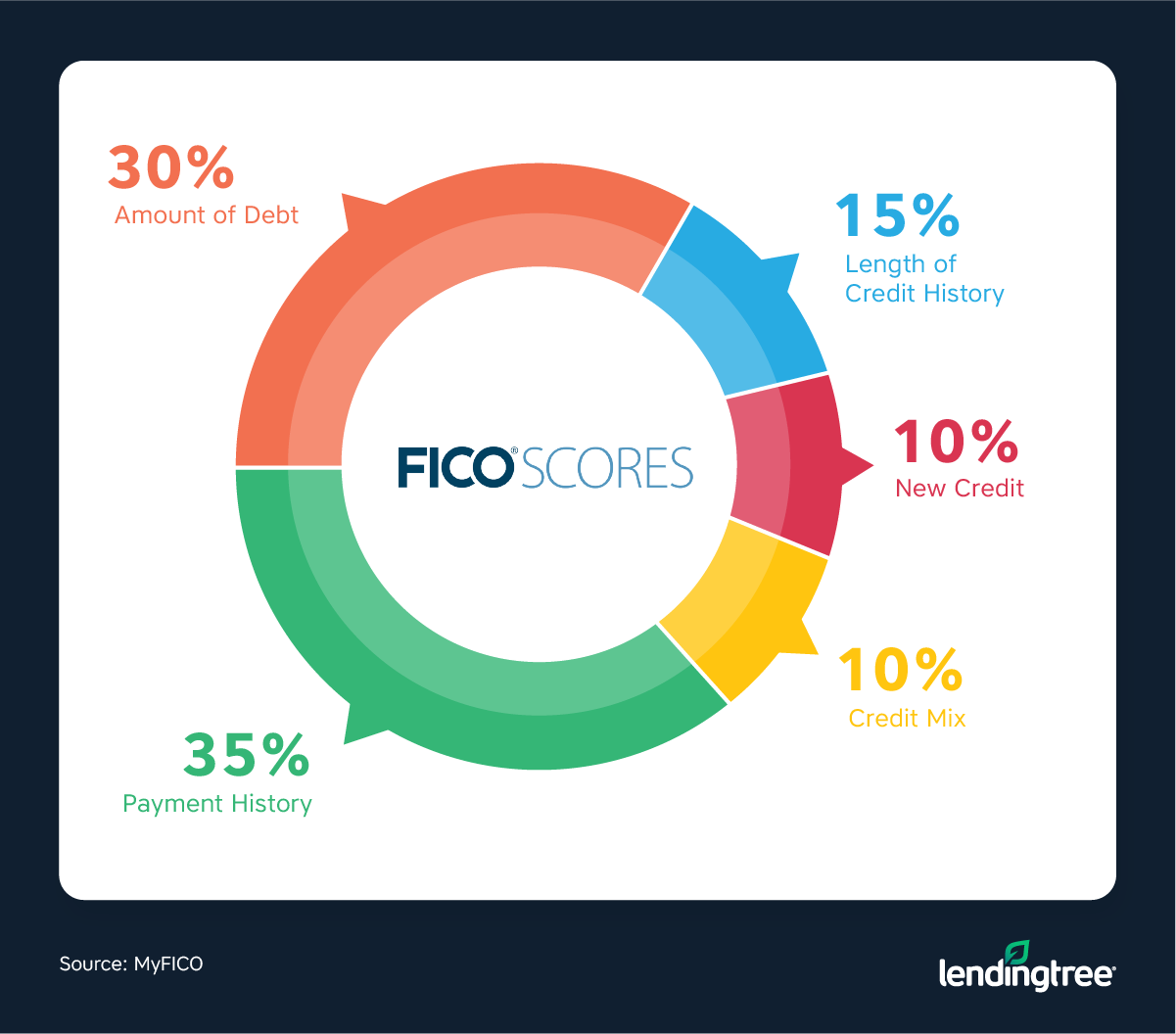 Risks to auto loan consolidation
Increasing your overall debt is one of the biggest risks to combining car loans. You may be able to lower your monthly payments, for example, but still owe more in the long run.
Higher APRs
The interest rate and fees a lender charges are based on many factors; as such, a lender may offer a similar or higher APR than you currently have on your auto loans, particularly if your credit score has slipped. You want to avoid taking on higher APRs, so it's important to shop around for the loan you want.
Greater total interest charges
Look at the total amount of interest you would pay over the life of the loan. If you take out a longer-term loan, your monthly payment may drop, but it may amount to greater total interest charges over time even if you are able to obtain a lower APR.
You may not qualify
If you're looking to refinance rather than combine auto loans and you're already upside-down on your auto loans, you'll have to make enough payments to be right-side up before you can refinance.
This isn't to say you can't combine two car loans into one, or that you shouldn't refinance — rather, it'll require serious due diligence to make sure it's right for your needs.
Other options to consider
If you're considering combining two car loans into one, it makes sense to rule out other options first before going through with the auto consolidation. You could instead:
Auto loan consolidation vs. auto loan refinance
Auto loan consolidation effectively combines two or more auto loans into one different type of loan — but that new type of loan might not be the best fit. Maybe you don't have home equity to tap or don't want to. Unsecured loans are another option, but their APRs may be high, making them a more expensive choice.
Refinancing your auto loans could offer a lower APR (and/or different terms) without shopping around for a new lender. Though not all lenders allow it, some refinance their own loans. The downside, of course, is having to refinance each vehicle separately, which would leave you with multiple car payments at the end of the process. This takes consolidation off the table, but it might save you money or offer a different type of flexibility.
Auto loan consolidation FAQ
Can you consolidate car finance loans?
You can consolidate car loans with another type of loan, like a personal loan or home equity loan.
Can you put two car loans together?
You can only get an auto loan for one vehicle at a time, but you could consolidate car loans. Other loan products — including personal loans, home equity loans, home equity lines of credit and credit cards — could be options for debt consolidation.
Does debt consolidation include car loans?
Yes, debt consolidation can include car loans.