How Much are Home Equity Loan Closing Costs?
Published on: October 11th, 2018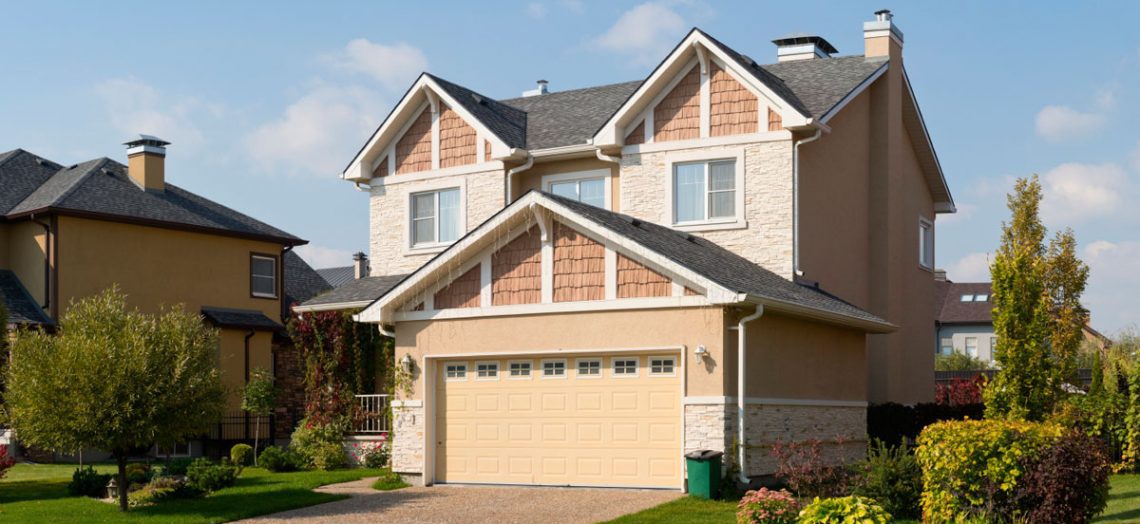 If you're thinking about applying for a home equity loan, home equity line of credit or a cash-out refinance, you may be wondering if tapping your home's equity is the best way to pay for a home improvement, your child's college tuition or perhaps consolidate other debt.
Of the many pros and cons of home equity products, one downside may be closing costs and other fees. Each works a little differently, so we'll explain the ins and outs to help you make an informed decision — and get the best deal — before entering into a loan agreement.

Home equity loan closing costs and fees
Although costs and fees vary from one lender to another, closing costs for a home equity loan typically range anywhere from 2% to 5% of the loan, although some banks may pick up a share or waive them altogether. Beware of the catch: You may have to repay some costs if you close the loan within a certain period, usually within three years. Fees may be reassessed and included in your final payment.
If you do have to pay closing costs, they may include an application fee, attorney fees, and filing and preparation fees, as well as fees for the appraisal, title search, filing paperwork, pulling a credit report, proof of property taxes and, sometimes, a flood evaluation certificate. If you take out a $100,000 home equity loan and your closing costs are 4%, for example, you will pay $4,000.
To break down a few of these costs further:
Appraisal fee: Lenders use appraisals to help determine your loan-to-value ratio, which is the loan balance divided by the property value. Every lender is different, but most will only let you borrow up to 85% of the current value of your home, minus the balance of your current mortgage. The fee you are charged for an appraisal may be based on a "desk appraisal," where a lender will use an automated valuation model or a less expensive "drive-by" appraisal instead of a full appraisal report.
Home appraisals typically cost about $300 to $400, but fees vary, depending on the level of accreditation and region.
Origination fee: Certain lenders may waive the origination fee and other costs associated with a home equity loan. But you could be paying for them indirectly if your lender is rolling them into the cost of the loan through a higher APR. It's always a good idea to shop around as closing costs and interest rates vary between lenders.
Notary: Many lenders will verify paperwork by having it notarized by a notary public. The fees can vary by state. Some states charge per signature, while others have set costs. Make sure you ask your lender if it will remove this charge.
Title search: A title search tells a lender that you are the rightful property owner, and if there are any taxes owed or assessments and easements against the property. Typically, a title search will cost between $75 and $100.
Credit report fee: Most lenders will check your credit score and creditworthiness from credit reporting companies. Â A number between 300 and 850 gives banks and lenders a better idea about your past credit history. The higher the number, the better. A low credit score may flag you as a risk, which may make it harder for you to qualify for a loan. You'll have to provide proof of income, bank statements and employment information. The lender will weigh this information along with your monthly expenses, debt-to-income ratio, credit history and, of course, the amount of equity in your home.
Also known as your FICO score, this number between 300 and 850 helps banks get a handle on your past credit history. The higher the number, the better. A low credit score tells banks you're a risky borrower, and it could be harder to receive a loan.
Lawyer and document preparation fees: Lenders also charge a fee to prepare all the legal documents related to your loan. A lawyer or financial specialist completes this paperwork. Jackson, Mich.-based American 1 Credit Union, for example, waives these fees, along with others.
Compare Home Equity Loan Rates
Home equity line of credit closing costs and fees
A home equity line of credit, or HELOC, is a revolving line of credit that you can draw funds from as needed. Like a home equity loan, your home is used as collateral for the loan. But unlike a home equity loan, which is a lump sum, you only make payments on what you take out. Typically, lenders will set a maximum amount and draw period, a fixed amount of time in which you may withdraw money.
One big advantage of a HELOC versus a home equity loan is that closing costs may be lower than those for a home equity loan. But other fees, which we'll describe later, and changes to interest rates could eat into that savings. While home equity loans generally have fixed interest rates, HELOCs typically have variable rates. Interest rates on home equity loans may be higher than with a HELOC as lenders offer you the security of a fixed interest rate. This could work to your advantage when rates are low. It's also possible to convert your HELOC to a fixed rate. Â 
No-closing-cost HELOCs. Like some home equity loans, certain lenders will waive closing costs for a HELOC. Again, there may be stipulations to keep a HELOC open for a certain length or risk having to repay the bank. For example, if you take out a HELOC of $10,000 or more at Atlanta-based SunTrust Bank, you will not incur closing costs if you keep the line open for three years. But if you close your account within that time, closing costs — generally ranging from $100 to $2,000 — will be added to your outstanding balance.
In general, you should be prepared to pay many of the same closing costs found with a home equity loan, including:
Application fee
Title search fee
Appraisal fee
Attorney documentation preparation fee
If your HELOC charges fees, these costs may include:
Annual maintenance fee: Whether you use your line of credit or not, you may be charged a yearly membership or maintenance fee, which is the cost you pay for having the line of credit available when you need it, as well as a transaction fee every time you draw on your HELOC. The amount can vary. For example, Wells Fargo charges $75 a year, but that fee is waived for the first year. You may also find an institution, such as U.S. Bank, that will waive your annual maintenance fee (up to $90) if you have a special checking account.
Non-usage and inactivity charges: While a HELOC may be practical as a cash source, especially when you aren't sure exactly how much you'll need for, say, a home improvement project, you may be penalized for not using it all. If this appears in the list of fees on your HELOC, try to get it removed, or find another lender.
Early termination cost: Also referred to as a cancellation fee, many lenders will require your account to be open for a certain period. If you choose to close your account early, the lender may charge you an early termination or cancellation fee. For example, TD Bank charges you 2% of the principal balance (a maximum of $450) if your HELOC is paid off and closed within two years.
Minimum withdrawal: Some lenders may require a minimum withdrawal of funds, which can cause you to pay interest on money you don't need. Try to get this fee waived. If you can't, make sure the amount you're charged isn't excessive.
To give you a better idea of what these costs may look like, the Bank of Colorado lists the following fees paid to them upon opening a HELOC:
Annual fee: $50-$250
Document preparation fee: $150
Recording fee: $21-$36
Title insurance: $100-$1,500
Tax certificate: $15-$25
Appraisal: $300-$500
Flood insurance: $17
Cash-out refinance closing costs and fees
A cash-out refinance pays off your first mortgage with a new loan for more than you owe. You receive the difference between the two loans. Many people will apply for a cash-out refinance to turn the built-up equity in their home into cash for emergencies, debt consolidation, home improvements and more.
Your new mortgage loan may have different terms than your original loan. But, like other mortgages, you will have to pay closing costs, many of which are typically higher than those of a home equity loan or HELOC. The advantage is that you receive a lump sum to use as you wish, similar to a home equity loan, but at lower interest rates.
Of course, cash-out refinance fees vary from by lender and state. But, in general, they are similar to your original mortgage closing costs. Fees could equal 2% to 6% of the loan amount. They may include but are not limited to:
Appraisal fee
Government recording fee
Credit report fee
Origination fee
Survey fee
Attorney fee
Title search and title insurance
Underwriting fee
How to reduce your home equity loan closing costs
Closing costs can add between 2% to 5% to the cost of your home equity loan. But you may be able to lower these costs by shopping around and asking lenders to reduce your interest rate and closing costs, saving you hundreds on your home equity loan.
Your credit score is tied to the interest rate you receive on a loan, but it also impacts the amount you'll pay in closing costs. So before applying for a home equity loan, It's a good idea to improve your credit score. Â 
Your first stop in shopping around for a loan should be your own bank, credit union or online lender. Customers with existing accounts or mortgages may be eligible for better rates. Or perhaps the idea of new business — a rollover investment account, for example — might be enough to entice a lender into offering a better deal.
In general, many closing costs cannot be avoided when taking out a home equity loan, HELOC or cash-out refinance, but there are ways to lessen the sting. Focus your efforts on how to best use your home's equity to accomplish your particular goals at the lowest cost to you.