How Does LendingTree Get Paid?
LendingTree is compensated by companies on this site and this compensation may impact how and where offers appear on this site (such as the order). LendingTree does not include all lenders, savings products, or loan options available in the marketplace.
How to Determine Your Car's Value
Updated on: April 14th, 2022
Editorial Note: The content of this article is based on the author's opinions and recommendations alone. It may not have been reviewed, commissioned or otherwise endorsed by any of our network partners.
The best ways to determine a car's worth is by using valuation guides like Kelley Blue Book and looking at live prices online and at dealerships. It's vital to know a car's value before you start any transaction to sell, trade in, buy or refinance a vehicle. Here are the steps to getting an accurate car value:
1. Review car value guides
One of the best ways to find a car's value is to use an online car price guide. You can plug in a car's information and its location, and the guide will show a range of what the car is worth.
Here are the three industry-standard car value guides:
Kelley Blue Book. Named after the actual blue books it once published, Kelley Blue Book (KBB) is the oldest car value guide.
NADAguides. The National Automobile Dealers Association (NADA) represents franchised dealers and allows consumers to access its retail valuation guide.
Edmunds. The youngest of the three guides, Edmunds' True Market Value tool clearly shows whether a car is priced right.
Which is the best car value guide? KBB vs NADA vs Edmunds
If you put the exact same vehicle in all three, you'll get three slightly different answers. If you're selling your car, you'll want to cite the highest value; if you're buying, cite the lowest.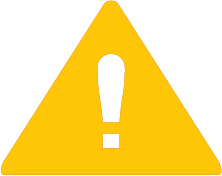 TIP:
You could get quotes directly from car companies, such as CarMax and Carvana. These quotes will likely be on par with trade-in values.
Information to have on hand
Year, make, model and trim
Mileage
Engine size and type
Features (such as technology or cold weather packages)
Color
2. Pick the type of value you want
A car is only worth how much a person is willing to pay for it — however, there are a lot of people and a lot of cars.
If you're selling your car
Trade-in value. This is likely how much a dealer would pay for your car. It's the lowest value here, as it's much more convenient to essentially trade keys at a dealership than it is to sell a car directly to another person yourself.
Private seller value. If you're up for selling your car on sites like Craigslist, you can typically get a couple thousand more dollars in exchange for your trouble.
If you're buying a car
Private party value. Buying a vehicle directly from an owner can be a better financial option for buyers as well as sellers. Without a middleman (the dealership) to jack up the price, a used car buyer could find a great deal. Just be sure to inspect the car first.
Dealer retail value. This is the price you can expect to see on the car's window at a dealership.
Certified pre-owned (CPO) value. Used cars that are still within warranty and pass a strict inspection are CPO vehicles. They have a higher price tag than regular used cars but typically come with the manufacturer's stamp of approval and a longer warranty.
Other car value terms to know
MSRP (manufacturer's recommended price). The MSRP is the standard new-car price set by the manufacturer for that model.
Asking price/sticker price. This is the price that the seller (perhaps yourself) advertises for the car.
Agreed-upon price/closing price. This is what the car is sold for.
3. Adjust the value according to the car's condition
A car's condition can range from fair to excellent, depending on everything from engine health to cosmetic problems (or lack thereof). According to Kelley Blue Book, most used cars are sold in "good" condition, which means the car has some repairable cosmetic defects and is free of major costly mechanical problems.
4. Get live examples
Look at the going prices for comparable vehicles. Dealer advertisements, Craigslist listings and other car-buying sites can provide live examples to help you determine what your car is worth.
Again, you could also go straight to the source and get an offer from a car company, either in person at a dealership, or online.
5. Examine your needs
How much do you want to get for the vehicle? What is your budget to buy a car? If you're looking to get the most for your vehicle or pay the least for your new car, and you don't mind putting in some work, opt for working directly with another person directly and skipping the dealership.
How quickly do you want to complete the transaction? If you want cash now, selling your vehicle to a car company or a dealership will likely be the fastest option, though taking the time to sell it yourself could net you more money.
How much energy and time can you put into selling or buying? While you can earn or save money by skipping the dealership, you'll likely have to put effort into the process. Selling directly to another person includes communicating with potential buyers, posting advertisements, going on test drives and completing paperwork at your local DMV. Buying directly from another person also involves meeting strangers for test drives.