How Does LendingTree Get Paid?
LendingTree is compensated by companies on this site and this compensation may impact how and where offers appear on this site (such as the order). LendingTree does not include all lenders, savings products, or loan options available in the marketplace.
What to Do After Buying a Used Car
Updated on: March 31st, 2022
Why use LendingTree?
We are committed to providing accurate content that helps you make informed money decisions. Our partners have not commissioned or endorsed this content. Read our .
Whether you purchase it from a dealership or a private seller, buying a used car rather than a new one can potentially save you thousands of dollars. In general, purchasing a used car comes with different requirements, depending upon your state's regulations and the vehicle's age. Buying a used car can be a tradeoff: You may save money, but you may need to handle the paperwork yourself, especially if you're buying from a private seller.
5 steps to take after buying a used car from a dealer
Shoppers may choose to buy a used car from a dealership to avoid the hassles of registering the vehicle, transferring title and completing additional paperwork. While the forms may vary by state, the dealer usually completes paperwork to transfer the title, register the vehicle and obtain a license plate or tags. If you finance your used car through the dealership, the dealer will prepare all necessary documents that reflect the amount you are borrowing, as well as the terms of the loan. Dealers are required to disclose whether a warranty exists or if the vehicle is being sold "as is."
You should follow a handful of steps after buying a used car from a dealer.
1. Get car insurance
To best protect your property, you should have auto insurance in place before you drive away from the dealership. Car insurance protects you in the event you get into an accident. Except for New Hampshire, all states require drivers to carry auto insurance.
If you have an existing insurance policy, speak to your agent about the best time to add your used vehicle. You may have a grace period that covers your newly purchased used car for a brief period before you must add it to your policy. You may also be able to contact your insurer while you are still at the dealership to give your agent specific information about the used car you are purchasing.
Dealerships will not allow you to drive off the property unless you prove that the car is insured. If you don't already have car insurance on another vehicle, you should take steps to get a policy in place before you buy a used car. It may also be possible to get car insurance through the dealer.
If you finance or lease a used vehicle, your lender may require you to take out higher limits on your auto insurance coverage than your state's minimum requirements.
2. Secure your paperwork
Keep your car's registration and proof of insurance in the glovebox. You should keep the title, bill of sale and financing paperwork inside your home.
3. Be on the lookout for your tags and registration
A dealer usually provides a temporary tag and registration when you buy a used car. You should receive the car's registration and permanent tags in the mail. When these arrive, make sure you put the permanent tags on your vehicle, and put the registration in the glove box.
4. Search for recalls
Over time, automakers may recall vehicles to replace parts that could affect your safety. Car owners may receive a notice in the mail or learn of the recall online. If your vehicle is issued a recall, be sure to follow the instructions to get your car fixed as soon as possible.
5. Schedule maintenance
A used car may have a few years of wear and tear prior to your purchase. Stay on top of any scheduled maintenance needs, such as oil changes or tune-ups, to keep your used car running smoothly.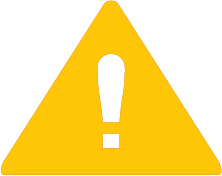 Tip: Read the owner's manual!
Your car's manual contains vital information about using your vehicle, operating the dashboard layout and scheduling maintenance repairs.
7 steps to take after buying a used car from a private seller
Buying a used car from a private seller may save you money compared with purchasing the same model at a dealership. Without a dealer to prepare paperwork or take care of specific tasks, you should expect to handle the purchase process independently. When you buy a used car from an independent seller, be prepared to take care of the following:
1. Get an inspection
You may be required to get an inspection when you buy a used car from a private seller. Inspection requirements may differ based on the car's age, as well as the state and county where the vehicle will be registered. For example, Maryland and New York require a safety inspection before transferring ownership of a vehicle. To register your vehicle in certain counties of Colorado, you must complete an emissions test on vehicles from model years 2015 or older. Check with your state's Department of Motor Vehicles (DMV) about inspection requirements when buying a used car from a private seller.
2. Insure the car
If you already have car insurance, you should contact your agent or go online to add your newly purchased used car to your existing policy. While your insurance policy may automatically cover your vehicle for a short period of time, you should add the car to your policy as soon as possible. Should you forget and miss the grace period, you may be stuck with costly repairs to pay for any damages.
If you don't already have car insurance, you can purchase a policy beforehand. The policy can go into effect when you buy your used car. You may need to provide the insurance agent with the names, birthdates, Social Security numbers, as well as the driver's license information for all drivers in your household.
In addition, you may need to provide:
Where the car will be garaged, if it is different from the insured's address.
The vehicle identification numbers (VINs) for all vehicles covered under the policy. If you don't know the VIN of the used car you plan to buy, ask the seller to provide it ahead of time, so you have car insurance in place before you pick up the vehicle.
3. Transfer the title and registration
When you buy a used car from a private seller, you must transfer the title and register the vehicle in your name. Typically, the seller signs the title over to the buyer by completing the title assignment section of the certificate. The buyer then brings the assigned title and any other required documents to the local DMV office. However, title and registration processes vary by state, so you should contact your DMW before you purchase the vehicle to learn what's required to.
Most states also require you to pay sales tax when buying a used car. If you purchase from the dealer, the state sales tax is usually included as part of the vehicle's price. When purchasing a used car from a private seller, you typically pay sales tax to title and register the car. Since tax varies based on your state and the age of the car, check with your local DMV office to find out how much you might need to pay.
4. Pick up temporary tags
If you aren't transferring a license plate, you may be given temporary tags when registering your vehicle with the DMV. A permanent license plate may be mailed to you, usually within a week to 10 days.
5. Save the paperwork
You should only keep a copy of the car's current registration and proof of insurance inside the vehicle. The title, bill of sale, financing documents and any other completed paperwork should be kept in a secure place inside your home. As a precaution to identity theft, any personal identifiable information should be redacted from any documents left in the car.
6. Check for recalls
A car manufacturer may recall vehicles to repair or replace a part that may be unsafe. While manufacturers may notify car owners of the recall by mail, you may not receive these notices if you buy a used car from a private seller. You can check for recalls online by visiting the National Highway Transportation and Safety Administration (NHTSA) website. If you find a recall on your vehicle, you should take immediate steps to repair your car.
7. Schedule maintenance
Regularly maintaining your vehicle can improve its performance and help extend its life. Be sure to change the oil and monitor fluid levels as recommended. Other parts may require replacement based on the odometer reading, so be sure to consult the owner's manual for scheduled maintenance on components such as the vehicle's transmission, belts and spark plugs.
If you plan to finance your used car purchase, you can save money by shopping around for an auto loan. LendingTree makes the process easy. Just answer a few questions, and you may receive up to five loan offers from lenders, depending on your credit history.