Using a Personal Loan to Pay Off Your Car
Published on: October 20th, 2020
Editorial Note: The content of this article is based on the author's opinions and recommendations alone. It may not have been previewed, commissioned or otherwise endorsed by any of our network partners.
Personal loans can be used to pay for almost anything, and that includes paying off car loans.
While personal loans tend to carry higher APRs than auto loans, a personal loan might let you either pay off your car faster or extend the loan time and lower your monthly payment. Either way, you'll no longer have to worry about using your car as collateral.
When should you use a personal loan to pay off a car?
Personal loans are lump-sum loans with fixed APRs and monthly payments, much like auto loans. However, personal loans are often unsecured, meaning they don't require borrowers to put up an asset as collateral. In that way, personal loans can be less risky than auto loans.
Still, not everyone is a good candidate for a personal loan. Borrowers with bad credit or even fair credit aren't likely to receive better terms on a personal loan than on an auto loan.
Before using a personal loan to pay off a car, see if the benefits outweigh the risks. For example, in the table below, you can see what some lenders are offering as starting APRs for both types of loans. Keep in mind that the auto loan APRs listed below are for borrowers with strong credit, and will be higher if you have a weaker credit history. Still, only borrowers with very good and excellent credit — as well as a favorable debt-to-income ratio (DTI) — are likely to find personal loan APRs that are competitive with auto loan APRs.
Starting APR: Personal loans vs. auto loans
Lender
Auto loan starting APR*
Personal loan starting APR*
Alliant Credit Union
2.74%
6.24%
Consumers Credit Union
2.49%
9.99%
LightStream
2.49%
4.99%
Navy Federal Credit Union
1.79%
7.49%
PenFed Credit Union
1.79%
5.99%
Truliant Federal Credit Union
3.24%
8.49%
*May include autopay discount.
Pros and cons of using a personal loan to pay off a car
Paying off a car with a personal loan
Pros
Cons
Pro: You might be able to refinance for better loan terms.
If your credit score has improved since you first took out an auto loan, a personal loan might allow you to save money with a lower APR, pay off your car faster with a shorter loan term or cut monthly payments with a longer-term loan.
To get a lower APR: Check LendingTree's personal loan tool to see if you might qualify for a lower APR with a personal loan.
To pay off your car faster: Take out a shorter-term personal loan and increase your monthly payments. To see if this is an option you can afford, check this personal loan repayment calculator. You'll see the payment difference for a 3-year loan versus a 7-year loan.
To reduce your monthly payments: If you don't qualify for a lower APR, consider a personal loan with a longer term. The caveat: It will take longer to pay off your debt, and you'll pay more interest over the life of your loan — and the benefit might be outweighed if your car quickly drops in value, as many cars do.
Alternative to using a personal loan:
You may be able to
refinance your auto loan
with another auto loan instead of a personal loan. Auto loan APRs for refinancing are typically lower than those of personal loans.
Pro: Personal loans are more flexible than auto loans
Personal loans can be used to finance virtually anything. When you take out a personal loan, the lender deposits the lump sum amount into your bank account for you to use as needed, which puts the money directly in your pocket. A personal loan can also help if you're in a situation where you don't qualify for a traditional auto loan — say, if you're buying a car from a private party seller.
Alternative to using a personal loan:
Some (but not all) financial institutions offer
private party auto loans
if you can't use a traditional auto loan because you're buying from a private seller. Expect a higher APR than with a traditional auto loan.
Pro: You don't have to use your car as collateral
Secured loans come with their fair share of risk. When you open a secured auto loan, you could potentially lose your car if you default on the loan payments. By using a personal loan to repay an auto loan, there's no need to use your car as collateral.
Keep in mind that if you default on a personal loan, there are still consequences. Your credit score might drop, you could be taken to court over the debt and your wages might eventually be garnished if the lender successfully sues you.
Con: Personal loans are generally more expensive than auto loans
Depending on your credit and the repayment terms, you may only be able to qualify for a personal loan that has a higher APR than your existing car loan. If this is the case, and you still decide to go with the personal loan, your debt will become more expensive and you'll end up paying more in interest than if you had kept your car loan.
Con: You're paying off debt by taking on more debt
Using a personal loan to pay off a car loan only makes sense if it's part of a targeted financial strategy, like securing a lower APR or paying off your debt faster. Your budget should be able to comfortably absorb the new loan so you're still able to meet your other financial obligations while making progress on your money goals.
Alternative to using a personal loan: Some lenders, like LightStream, offer unsecured auto loans. This may potentially give you a lower APR than a traditional personal loan, and you'll get to keep your car title.
Finding a personal loan to pay off your car
1. Determine how much you need to borrow.
Check your auto loan balance by reading your last billing statement or visiting your lender's website. You'll want a personal loan with an amount that's high enough to pay off the rest of your auto loan, but if you borrow too much you'll pay interest on money you didn't need.
If you're buying a new car, borrow as much money as the car will cost. If possible, try to use some of your own money as a down payment to cut down on financing costs.
2. Check your credit score and review your credit report for errors.
Before applying for any loan, check to see where you stand as a candidate. Personal loan lenders rely heavily on your credit score to determine your eligibility and APR. You can use LendingTree to check your score for free — doing so won't affect your credit standing.
Review your credit report to make sure it doesn't have errors. You can view your credit report from all three credit bureaus (Equifax, Experian and TransUnion) for free at AnnualCreditReport.com. If you do find an error, dispute it using this guide and sample letter from the Consumer Financial Protection Bureau.
3. Prequalify with at least three personal loan lenders.
Most lenders will let you prequalify for a personal loan, which allows you to compare potential APRs based on your financial information. When you prequalify, a lender will do a soft credit inquiry, which will not affect your credit score. Once you receive quotes from at least three lenders, use them to shop for the lowest APR for your financial situation.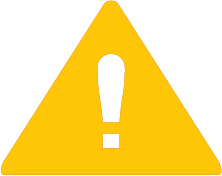 Tip:
See if you prequalify with multiple lenders at once by filling out the form available online at
LendingTree's personal loan marketplace
. If you're eligible, you may be able to compare quotes from up to five lenders.
4. Choose your best loan offer and apply through the lender's website.
Once you're satisfied with a lender's estimated APR offer, you can formally apply for a loan at the lender's website. The lender will collect personal and financial information, so be prepared to have documents like W-2s and other income statements, as well as bank account information. Your lender will also want to know if you other have types of debt.
Expect your lender to do a hard credit inquiry, which will cause your credit score to see a slight and temporary dip.
5. Use the funding from your personal loan to pay off your auto loan.
If you're approved for a personal loan, your lender will provide you with a lump sum amount — possibly the same day — and usually in the form of a direct deposit into your bank account. You can now use the money to pay off your old auto loan by calling your lender or visiting their website.
Once your car loan is paid off, your lender no longer has a right to keep your car title, which is the case in some states. Make sure your lender sends you the title and that you take the necessary steps to transfer it to your name. You may be able to do this online via the website of your state's motor vehicles department.
You are the full and legal owner of your car once you receive the title. That will make it easier to sell it in the future.