How Does LendingTree Get Paid?
LendingTree is compensated by companies on this site and this compensation may impact how and where offers appear on this site (such as the order). LendingTree does not include all lenders, savings products, or loan options available in the marketplace.
Can I Refinance a Car Loan With Bad Credit?
Updated on: September 29th, 2023
Why use LendingTree?
We are committed to providing accurate content that helps you make informed money decisions. Our partners have not commissioned or endorsed this content. Read our .
Whether you can refinance a car loan with bad credit boils down to the credit score in question. It may be possible, especially if you target refinance companies that specialize in subprime lending. If you're a good candidate, refinancing could save you money and land you a loan with more favorable terms.
Learn about refinancing a car loan with bad credit to see if this option is right for you.
What should I know about refinancing a car with bad credit?
If your FICO Score is between 300 and 579, you are considered to have bad credit.
Some car refinance companies are willing to work with borrowers with poor credit, but be prepared to pay a higher-than-average annual percentage rate (APR). You may also need to spend a little more time shopping around compared to someone with excellent credit, since it may be harder to find a lender willing to approve your application.
However, your credit score is only one piece of the puzzle. Deciding if refinancing is worth it will depend on current and projected interest rates. Generally, you'll only want to refinance if you can get a lower interest rate than what you have on your current auto loan.
In the table below, you'll find the average interest rates for used cars during the second quarter of 2023. Note that some lenders charge different rates for refinancing than they do on used car loans. Still, used car rates and refinance rates tend to be similar, so this data could give you an idea of what to expect.
Source: Experian's State of the Automotive Finance Market Q2 2023
Can I refinance a car if I'm behind on car payments?
Probably not. There are a few instances when you might not be able to refinance a car loan, and being behind on payments is one of them. Rather than comparing lenders to find the best refinance rate, focus on bringing your original loan back into good standing.
When should I refinance my car if I have bad credit?
If you're looking for a lower interest rate, knowing when to refinance a car is essential. There's no one-size-fits-all approach to this financial decision, but bad-credit borrowers do have unique considerations to keep in mind.
When refinancing a car with bad credit could make sense
If your credit score has improved. Lenders give the lowest interest rates to borrowers with the highest credit scores. If you've improved your credit score since you bought your vehicle, you might qualify for a refinance loan at a better interest rate.
If interest rates have dropped. Average car loan interest rates have been steadily climbing, but it's worth keeping an eye on the market. If interest rates normalize and drop, that could be the perfect time to refinance.
If your monthly loan payment is too high. Refinancing your car loan is the act of replacing your current loan with a new one, hopefully with better terms. If your new loan has a longer term than your original loan, your monthly bill will likely go down. This is because your total loan balance is stretched over a longer period. (However, keep in mind that you will pay more interest over the life of your loan with a longer term.
If you got your original loan through the dealer. There's more than one type of auto loan, and not all are created equal. Getting a dealership loan (also called a captive loan) may be convenient, but it also means that you can't compare lenders and secure the best rate. There may be a lender out there willing to offer you a lower interest rate, but you'll need to shop to know for sure.
When refinancing a car with bad credit may not make sense
If your credit score has declined. If your credit score has gone down since you took out your auto loan, you probably won't find a lower interest rate than what you're currently paying.
If interest rates are higher. Interest rates constantly fluctuate with the market. If interest rates are high, it may be a good idea to wait to refinance until they drop.
If you owe more on the car than what it's worth. Your loan-to-value ratio (LTV) measures how much your vehicle is worth compared to how much you owe on your loan. If you owe more than what it's worth, then you have an upside-down car loan. Most lenders won't refinance upside-down car loans.
How do I refinance my car if I have bad credit?
There are several steps involved with refinancing a car loan, and the process should start before you reach out to potential new lenders. Here's what you might do to get the best deal:
Check your credit
Review your credit to see if it's improved. You should also be sure to dispute any errors that hurt your scores, like inaccurate records showing missed payments or accounts that don't belong to you. You can pull your credit reports from all three credit bureaus — for free and without any negative impact to your credit scores — from AnnualCreditReport.com.
Contact your current lender
You can streamline the refinancing process by working with a lender who already has your information on file. Plus, you may even get a better deal for having a preexisting account with your lender. Just make sure your lender offers refinancing for its own loans.
Shop for the best rate
Even if your current lender offers a good rate, you should still shop around. To get the best deal, see the rates, fees and loan terms that are available from other car refinance companies.
Select a lender and apply
Once you've chosen the best lender for your refinance loan, you'll need to provide a handful of documents for your application. Each lender has unique requirements, but you should be prepared to verify your income and employment information, present your driver's license, SSN and your current loan documents and provide the vehicle identification number (VIN) and registration number for your current vehicle.
Best companies to refinance your car when you have bad credit
Best for small refinance loans
Best for joint refinance loans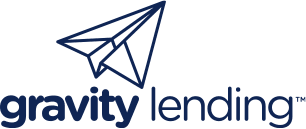 Best for excellent customer service

Best for fast funding
Best for lowest credit score requirement
How we chose our picks for best auto refinance lenders for bad credit
We reviewed more than 16 lenders that offer auto refinance loans to determine the overall best five lenders. To make our list, lenders must offer competitive annual percentage rates (APRs).
From there, we prioritize lenders based on the following factors:
Accessibility: We chose lenders with auto loans that are available to more people and require fewer conditions. This may include lower credit requirements, wider geographic availability, faster funding and easier and more transparent prequalification, preapproval and application processes.
Rates and terms: We prioritize lenders with more competitive starting fixed rates, fewer fees and greater options for repayment terms, loan amounts and APR discounts.
Repayment experience: For starters, we consider each lender's reputation and business practices. We also favor lenders that report to all major credit bureaus, offer reliable customer service and provide any unique perks to customers, like free wealth coaching.
LendingTree reviews and fact-checks our top lender picks on a monthly basis. Not all lenders we reviewed can be found on LendingTree's loan marketplace.
Frequently asked questions
Credit score requirements are unique for each lender, but some work with scores as low as 460. To get the best auto loan refinance deal, you'll likely need a better credit score than you had when you took out your current loan.
Even with bad credit, refinancing can be an option. Taking on a new loan could help you reduce your monthly payments or bring down your interest rates. Just be sure you know what your goals are, and prequalify with more than one lender so you can compare offers.
Refinancing can impact your credit scores in a couple of ways. In the short term, you may lose a few points with each loan application. Your scores can also drop when you close an old loan account and when you take on new debt. But in the long term, making on-time payments and paying down your debt balances has a stronger, more positive effect that can improve your overall credit health.
No. There's no set limit to the number of times you can refinance your auto loan, but refinancing multiple times can have negative consequences. For example, opening and closing loans can decrease your credit score. Plus, the more you extend your repayment period, the more you'll pay in interest and fees, and the greater your risk of going upside down on your car loan.