The 5 Best Equipment Financing Companies to Work With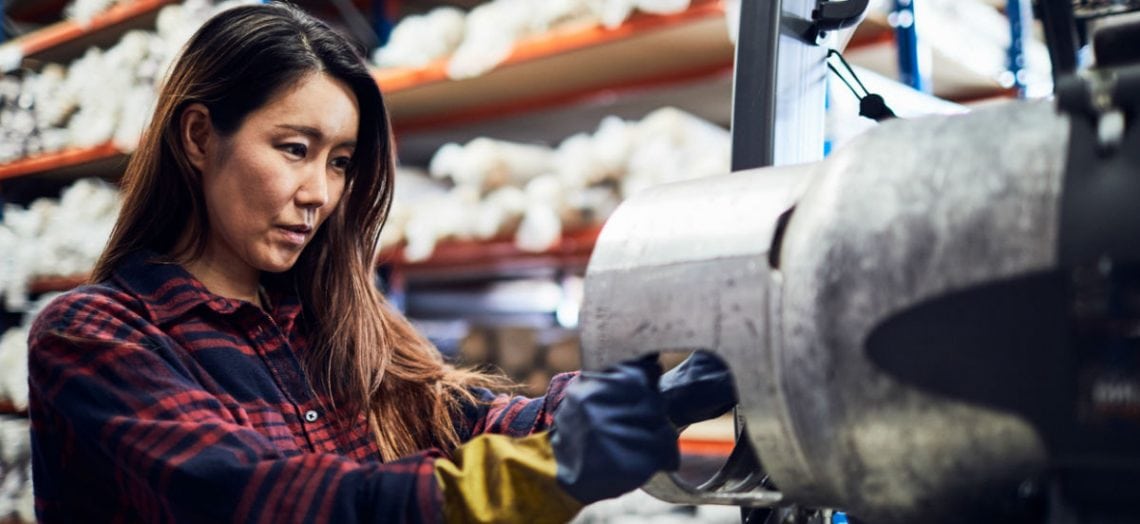 Disclosure : By clicking "See Offers" you'll be directed to our online form. You may or may not be matched with the specific lender you clicked on, but up to five different lenders based on your creditworthiness.
---
Many companies need capital to buy or lease equipment, but they often can't qualify for financing with traditional banks. Some business owners are turning to alternative equipment financing companies. These types of lenders typically have less-stringent requirements in terms of credit ratings and documentation than traditional lenders.
To help you find the best options for equipment financing companies, take a look at the chart below first. Then, keep reading to take a deep dive into the world of equipment financing.
Best equipment financing companies: At a glance
National Funding
Reliant Funding
Funding Circle
Crest Capital
CIT Direct Capital
Consider starting with LendingTree.
With LendingTree's network of business loan funding partners, they can help you get the money you need and allows you to choose the best terms and lowest rates. All you have to do is fill out one short form and can potentially be matched with up to five funding partners that meet your business's financial needs.
View Free Business Loan Offers
Best Equipment Financing Companies
Company
Interest Rate
Fees/Penalties
Loan Amounts
Minimum FICO Score
Time to Funding

National Funding

Not listed

No prepayment penalties

Up to $150k

600

2 to 3 days

SEE OFFERS

Reliant Funding

Not listed

No prepayment penalties

Up to $150k

600

2 to 3 days

SEE OFFERS

Funding Circle

Starting at 4.99%

No prepayment penalties

$25k to $500k

620

3 days

LEARN MORE

Crest Capital

Depends on loan structure

$250 document fee




No prepayment penalties

$50k to $1 million

700

Varies case by case

LEARN MORE

CIT Direct Capital

Starting at 5.49%

No prepayment penalties

$500k to $1 million

620

1 to 2 business days*

LEARN MORE
Rates as of Sept. 1, 2019 
*Direct Capital wires funds directly to the equipment vendor once you are ready to receive the equipment.
What is equipment financing and how does it work?
You can finance equipment by taking out a small business loan or leasing it. Equipment loans are asset-based — lenders use your asset as collateral to back the loan. Although traditional banks and the U.S. Small Business Administration provide equipment financing, they tend to have tougher qualification requirements in terms of FICO scores, and the process is slower.
When you lease equipment, your monthly payment represents the cost of renting the equipment, and the lender benefits from any tax advantages associated with depreciation. Leasing is the best option if the equipment has a short shelf life, such as computers and other technology products.
There are tax benefits to leasing. Under IRS Section 179, you can deduct up to $1 million of equipment that you have purchased, even if it's financed. Lease payments appear as an expense deduction on your taxes.
Leases come in various forms:
An equipment finance agreement is similar to a car loan. You take ownership of the equipment up front and pay the lender back on a monthly basis.
A fair market value lease enables you to purchase the equipment at fair market value when the lease expires.
With a $1 purchase option lease, the lender owns the equipment until the lease matures. The lessee can return the equipment for new or buy it for $1 at maturity.
A 10 percent purchase option lease typically gives the customer lower payments and the option to buy the equipment for an agreed upon amount when the lease matures.
Equipment loans are similar to traditional banks' term loans and have fixed repayment schedules that include interest. As you pay off an equipment loan, over time the equipment transitions from a debt to an asset.
Choosing the best equipment financing company for your business
Choose a financing company that offers the type of arrangement that works for you. Do you need to update your equipment often, or would you like to eventually own the piece of equipment? What arrangement provides you with the best tax advantages?  You might need the advice of a financial planning or tax expert to help you choose the best equipment financing company.
How to apply for equipment financing
Loan applicants apply online by answering questions about the type of business they own and the equipment they need. You will be asked to upload or email requested documents. You'll sign your contractual documents online, and most lenders will make a decision on your loan within one day.
Here are some typical documents you might need to show a lender:
Driver's license
Recent utility bills
Voided business check
Bank statements
Credit score
Two years of business tax returns
The most recent personal tax returns of each person who owns 20 percent or more of the business
Equipment quote
Take a look at what the top five equipment financing companies have to offer:
1. National Funding
National Funding offers equipment financing to LLC and sole proprietors of up to $150k for term loans and leasing of any type of equipment.
Where National Funding stands out
National Funding will partner you with a loan specialist who has specific knowledge about your industry. The company offers deferred payment options, such as seasonal, quarterly or skipped payments.
National Funding requires that an applicant has been in business for at least six months and has a FICO score of at least 600, which is lower than many lenders. The company offers early pay-off discounts — for a two- to five-year term loan, you can receive up to 15 percent of the remaining balance.
National Funding guarantees you'll get the lowest payments on leased equipment (with terms from 24 to 60 months) — it will even pay $1,000 toward qualifying executed leases if you find a lower payment.
Where National Funding falls short
According to the Better Business Bureau, there have been almost 50 customer complaints about the company in the last three years. Additionally, their rates are not available online.
Additional benefits of National Funding
National Funding does not restrict the type of equipment it will finance — you can even finance equipment that is 20 years old.


2. Reliant Funding
Reliant Funding's equipment finance and leasing options consist of two- to five-year loans and leases of up to $150,000. You can finance equipment from more than one vendor using the same lease, and you can use the funds for installation, training and delivery.
Where Reliant Funding stands out
Reliant Funding is fast. The company claims the application process takes fewer than 30 seconds. A company representative will then walk you through the approval process, which takes only a few hours, and you'll receive funds in less than one day.
Where Reliant Funding falls short
According to the Better Business Bureau, Reliant Funding has had 36 customer complaints in the last three years and their loan details are not readily available on the website.
Additional benefits of Reliant Funding
The company claims that more than 70 percent of applications are approved — if you have been in business for at least one year and your annual sales are at least $100,000, you shouldn't have a problem.
Equipment financing is quick and easy thanks to easy, online applications. Be sure to get tax advice, however, before choosing an equipment financing company or a loan option to ensure you're taking advantage of any deductions that might be available to you.


3. Funding Circle
Funding Circle offers loans up to $100K to LLCs across a broad spectrum of industries. The company has a fast, online application process and offers approval notification in one day.
Where Funding Circle stands out
The loan amounts and loan terms are flexible. Funding Circle assigns each applicant a personal account manager, and a personal underwriter approves your loan. According to the Better Business Bureau, there have been only four customer complaints about the company in the last three years.
Where Funding Circle falls short
Funding Circle charges a late payment fee of 5 percent. The company also requires a FICO score of 620, and the company charges a one-time origination fee of between 3.49%* and  6.99%* of the loan. Funding Circle does not lend to sole proprietors.
(*Rates as of Sept. 1, 2019)
Additional Funding Circle benefits
Funding Circle can pre-qualify an applicant in five minutes. The company offers are non-binding and it provides a transparent amortization schedule for its loans.
4. Crest Capital
Crest Capital offers financing and leasing options for any type of equipment to sole proprietors and LLCs for up to $1 million with term lengths of two to seven years. You can use the funding for installation and training costs. For funding in excess of $250,000, the company requires additional documentation, including a written overview of your organization and an explanation of what you propose to do with the equipment.
Where Crest Capital stands out
Crest Capital offers step-up plans (you pay less during the first few months of the term and more later), deferred plans and seasonal plans (you make no monthly payments during seasonal or slow periods). Seasonal plans best suit businesses that use equipment only at certain times of the year. Crest Capital usually makes a lending decision within four hours for businesses that seek funding under $250,000. According to the Better Business Bureau, Crest Capital does not have any customer complaints.
Where Crest Capital falls short
Crest Capital requires a minimum credit score of 700. Also, you must be in business for at least two years with no history of delinquent payments. Crest Capital charges a $250 documentation fee and the first month's payment up front.
Additional Crest Capital benefits
The company also offers guaranteed purchase agreements in which it guarantees the price of the equipment at the end of the term, first-amendment leases that enable you to purchase the equipment at certain points during the lease or continue the lease and operating leases for equipment that retains a high, after-market value. The Crest Capital website has a useful tax deduction calculator to calculate tax savings under Section 179 of the IRS.
5. CIT Direct Capital
Direct Capital offers loan and lease amounts up to $1 million to sole proprietors and LLCs for restaurant equipment, POS terminals, construction equipment, commercial vehicles and computer hardware and software.
Where Direct Capital stands out
Direct Capital offers monthly, seasonal and deferred payments. It also offers simple interest financing, which means that you pay the same amount in interest and principal throughout the life of the loan, and you get a discount for early repayment. According to the Better Business Bureau, only four customer complaints have been reported about the company in the last three years.
Where Direct Capital falls short
The interest rates are slightly higher than other equipment financing companies.
Additional Direct Capital benefits
Direct Capital lends to sole proprietors and LLCs, and there are no restrictions on the equipment they acquire — you can even finance used equipment.