Franchise Financing: A Step-by-Step Guide to Franchise Loans
Published on: August 8th, 2018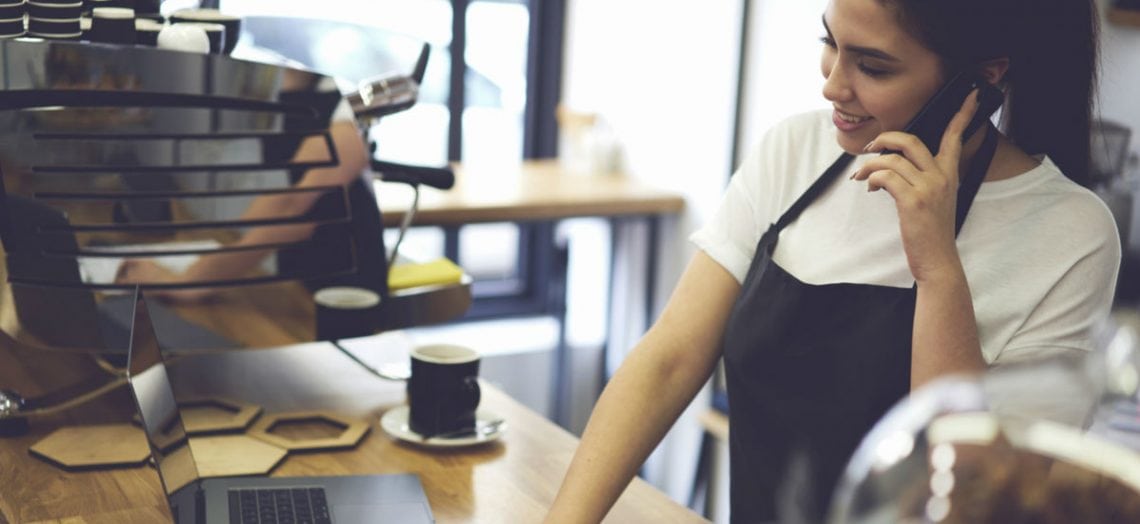 For entrepreneurs interested in starting a business, a franchise can be a great way to begin at an advantage. You'll have a recognizable name and the support that comes from being part of a larger organization, while still enjoying the independence of being in charge. With a little research on the front end, you can avoid unpleasant surprises and ensure you're prepared.
Franchises are worth considering because opening a business can be risky, especially if you don't have prior experience juggling all the things that come with it. You'll need to choose a name and image for your brand, make sure you have the right staff and build a full suite of products or services to meet demand. Even if you have mentors or a network of friends who are small business owners, you'll often find that you're struggling with important decisions.
A franchise can be a great way to get the support you need while enjoying the personal achievement that comes from running a business. And the opportunity for franchising is robust. The franchise sector is expected to account for $451 billion in gross domestic product in 2018, growing faster than the overall U.S. economy.
Although you'll often need to make a specific financial commitment and meet certain regulations to open a franchise, there's a lot you get in return. You'll get the built-in name recognition that brings customers in, as well as guidance on everything from hiring to keeping local regulators happy. Before you get started, there are a few important things to know.
Check out our Guide to Buying a Franchise.
What is a franchise?
A franchise is a business that sell the rights to use its logo, name and model to individual entrepreneurs or a group of individuals working in partnership. Franchisees are required to make an initial upfront payment to begin the business, and are typically expected to pay ongoing royalty payments to continue to use the business's branding and benefit from its brand-wide marketing efforts.
Franchisees must meet all of the franchisor's requirements, which can get very specific. This means that opening a franchise gives business owners much less freedom than they would have from owning and operating their own business without ties to a franchise.
Franchise businesses serve as the backbone of the restaurant and retail industry. A successful franchise often starts as a small local business that catches the eye of savvy investors. Starbucks, McDonald's, Walmart and Whole Foods are just a few of the many corporations that started as small mom-and-pop operations and were later franchised into nationwide networks.
A business doesn't have to become a Fortune 500 company to franchise. There are many businesses that operate on a smaller level, with limited geographic locations.
How to get franchise loans
While it can be tempting to pick a lower-priced option to lower your risk, it's important to make sure you aren't compromising too much based on finances. Instead, consider a loan or other method of financing that can help you get you started. Some franchising companies run their own franchise financing programs to help franchisees get in the door.
Bank loans are a great option, but before you go that route, make sure you've done your market research and can demonstrate that your business will do well in your area. If you haven't had any luck getting loans from traditional lenders, look for a lender that offers SBA-backed loans, since they're geared specifically to the needs of small businesses and are only open to those who can't get funding elsewhere. Other financial options include online alternative lenders, which may be less restrictive in who they approve, but also tend to charge higher fees and rates.
Before you take out a loan, make sure you do some hard math about exactly how much you'll need. You'll need to cover the initial investment amount and the monthly royalty fee while business is slow as you get established.
Franchise financing options
The franchisor
Some franchising companies run their own franchise financing programs that help franchisees get in the door. Program offerings and requirements vary by franchisor, with such options as limited-term loans, reduced license fees or reduced royalties, and minority stake ownership by franchisors. Some companies, like Ace Hardware, offer financing to existing franchisees to open a new store or buy out a competitor.
Franchise comparison and search tools
There are a few companies that specialize in helping franchise businesses find funding, usually by matching franchisees with financing options. Considering the overwhelming options for franchising and the intimidating array of options for financing your endeavor, referring to or working with one of these matchmaker-advisers can be a good idea, especially for those who don't have a clear idea of what type of franchise they are most interested in.
Sites that allow for comparison among lenders and connection to financing options include BoeFly, FranFund, Franchise Registry, ApplePie Capital, and FranchiseFinancing.
Commercial loan
Many traditional lenders provide funding to franchisees, so this should be a top-line option for those looking for a loan. Each lender will have different eligibility requirements and loan products so examine documents in detail before signing on the dotted line. You will need a good credit rating, a solid application package, a down payment and some form of collateral.
You should specifically start your search for a lender that has experience funding franchises. Some major banks such as Bank of America, HSBC, and PNC have specific programs targeting franchisees. Smaller institutions specialize in franchising in specific industries, such as restaurant franchise funding from Oak Street Capital, and hotel funding from Access Point Financial.
SBA loan
Loans backed by the Small Business Administration (SBA) are a favorite of franchisees, since they tend to have higher limits and lower rates than commercial loans. However, SBA loans come with strict requirements, including the need to prove that you don't have the ability to obtain a loan from traditional lenders. Partner institutions disburse and administer the loans with SBA approval and application requirements tend to be quite extensive.
The International Franchise Association maintains a directory of franchises that are approved by the SBA to receive SBA funding. Each franchisor in the directory is required to submit a Franchise Disclosure Document (FDD) with information about its company to the SBA for approval. Working with a company that is pre-approved by the SBA will expenditure the process of obtaining an SBA loan for your franchise.
Rollover as Business Startups (ROBS)
The ROBS option allows you to use funds from your retirement savings to finance your franchise without paying early withdrawal penalties and taxes. This can be an attractive option for franchisees that struggle to get traditional loans and are comfortable with some amount of risk. Those with substantial retirement savings may feel most sanguine removing a portion of those funds for this purpose.
There is a strict process you must precisely follow to take advantage of this option. Other downsides are that the IRS will be inclined to give your business more scrutiny and companies that specialize in helping with ROBS tend to charge high fees for the service.
Other resources
Various financial aid programs help certain types of businesses and borrower start-up franchises. For instance, some companies have programs designed to attract women and minority candidates. Many others offer discounts on franchise fees for veterans who are interested in franchising. You can find a list of options in the International Franchise Association's VetFran Directory.
How to find franchise opportunities
Running a business is hard work, which is why it's important to be passionate about your work (or the franchise you intend to run) in order to be successful over the long haul.
Start by learning about various franchise shops and restaurants in your preferred specialty. If you're a fan of Panera Bread, for instance, go to the company's franchise Information page and read up on the opportunity. If you need inspiration, Franchise.com keeps a running list of franchise opportunities, complete with a monthly featured franchise.
If you prefer a little more guidance as you search out a franchise opportunity, consider hiring a consultant to locate the perfect opportunity. Consultants gather information on your financial situation and preferences and give you a few options that fit. However, make sure you're working with a reputable franchise consultant. Ask questions about franchisees they've successfully helped and contact those franchisees as references.
Cost to open a franchise
The cost of startup varies across sectors and brands. Although you will see instances where you need $5 million to get started in opening a hotel, the majority of franchises require an investment of $50,000 to $200,000.
Restaurant franchises tend to be more expensive than many retail options. The typical range to open full-service restaurants is from $750,000 to $3 million, and fast food restaurants range from around $250,000 to $1 million. Auto repair and maintenance facilities cost between $200,000 and $300,000 up front.
If you're limited on funds, you can search around in your preferred industry to find a lower-dollar opportunity, such as a home-based or mobile business, which can require an initial investment of $10,000 or even less.
A number of costs go into the launching a franchise. Initial costs include paying for professional advisers such as a lawyer to look over contracts and an accountant to advise or manage your finances. You'll also need to invest money up-front for anything your business will need: real estate or lease payments, inventory, equipment, supplies insurance, licenses, recruitment, employee preparation, and signage. A grand opening event and initial marketing expenses will also add to your startup costs. You'll also want to account for ongoing expenses such as professional services, supplies, employee pay and benefits, rent or property taxes, utilities and maintenance.
Outside of the typical startup costs, there are different costs that are unique to franchise businesses. First is the franchise fee, an upfront fee to the franchisor for the right to use the company's branding and model. It can be paid in a lump sum or in installments, and varies widely by industry and company. It will likely to be at least $10,000 – sometimes substantially higher – and is typically nonrefundable. Franchisors are also likely to charge recurring royalty and marketing fees – usually arranged as a percentage of sales at the franchisee's store – usually 4 to 8 percent for royalties and 2 to 4 percent for marketing.