How Does LendingTree Get Paid?
LendingTree is compensated by companies on this site and this compensation may impact how and where offers appear on this site (such as the order). LendingTree does not include all lenders, savings products, or loan options available in the marketplace.
|
Advertising Disclosure
LendingTree is an advertising-supported comparison service. The site features products from our partners as well as institutions which are not advertising partners. While we make an effort to include the best deals available to the general public, we make no warranty that such information represents all available products. We are compensated by companies on this site and this compensation may impact how and where offers appear on this site (such as the order).
Credit Card Convenience Checks: What You Need to Know Before You Use One
Updated on: November 20th, 2022
Why use LendingTree?
We are committed to providing accurate content that helps you make informed money decisions. The content on this page has not been reviewed, approved or otherwise endorsed by any credit card issuer. We do maintain partnerships with some issuers, and our site may be compensated through those partnerships. Read our .
Citi is an advertising partner
Cardholders are sometimes surprised to find blank checks in the envelope with their monthly credit card statements. Known as credit card convenience checks, they provide a way to quickly access cash by borrowing against your line of credit. But the truth is — due to their potentially high fees and interest rates — they're not at all that convenient.
We explain the pros and cons of credit card convenience checks and give alternatives to help you determine the best option for you if you find yourself in need of cash.
What is a convenience check and how does it work?
A credit card convenience check, sometimes referred to as an access check or purchase check, is a check offered by your credit card issuer that can be used to borrow money from your line of credit. You can make the check out to yourself and deposit it into your bank account, use the check to buy something or make it out to someone else to pay a bill or debt.
What you don't want to do, however, is confuse a convenience check with a balance transfer check, which can be used to pay off the balance on another credit card and often involves an introductory APR for a specified period of time.
Before you sign your name to a convenience check, educate yourself with the following terms:
Cash advance APR: The interest rates on cash advances are typically much higher (often around 24%) than your credit card's regular APR. If it's not stated on your check or the promotional literature that came with your statement, go to your credit card's website and click on its "Rates and Fees" link to find out what you'd be paying in interest charges.
Cash advance fees: When you borrow against your credit card's line of credit through a convenience check, you'll most likely be assessed a fee, which is then added to what you borrow. So if the fee is 3% and you use the check to borrow $1,000, you'll be paying $30 for that service, in addition to the higher interest rate.
Grace period: When you use your credit card for purchases, you typically have a grace period of anywhere between 21 and 25 days in which to pay the balance before interest charges kick in. But that's not the case with convenience checks — instead, interest will start accruing immediately.
Pros and cons of convenience checks
Pros
Cons

Ability to access cash fast

May be used where credit cards aren't accepted

Can be used to pay off other debt

Likely to incur cash advance fees

Subject to potentially APRs

Fewer legal protections for purchases

Does not offer a grace period
When it may make sense to use a convenience check
Borrowing funds against your credit card's credit line with a convenience check should only be considered when you have a clear and quick repayment plan in place so you can avoid paying any hefty interest charges.
To be clear, convenience check transactions are often considered to be cash advances on your credit card. With steep interest rates, costly fees and no grace period before interest starts accruing, writing that check is about the most expensive way to use your plastic.
For example, the Capital One Quicksilver Cash Rewards Credit Card comes with a cash advance APR of 29.99% (variable), along with a cash advance fee of 3% of the amount of the cash advance, but not less than $3.


Apply Now
on Capital One's secure site
Rates & Fees
0% intro on purchases for 15 months
19.99% - 29.99% (Variable)
1.5% Cash Back on every purchase, every day; 5% Cash Back on
Earn a one-time $200 cash bonus after you spend $500 on purchases within 3 months from account opening
Earn unlimited 1.5% cash back on every purchase, every day
$0 annual fee and no foreign transaction fees
Enjoy up to 6 months of complimentary Uber One membership statement credits through 11/14/2024
Earn unlimited 5% cash back on hotels and rental cars booked through Capital One Travel, where you'll get Capital One's best prices on thousands of trip options. Terms apply
No rotating categories or sign-ups needed to earn cash rewards; plus, cash back won't expire for the life of the account and there's no limit to how much you can earn
0% intro APR on purchases and balance transfers for 15 months; 19.99% - 29.99% variable APR after that; 3% fee on the amounts transferred within the first 15 months
For Capital One products listed on this page, some of the benefits are provided by Visa® or Mastercard® and may vary by product. See the respective Guide to Benefits for details, as terms and exclusions apply
Still, despite the high cost, there may be times when a convenience check may be worth it, such as:
To pay a vendor who doesn't accept credit cards: Say you have an emergency car repair and the mechanic doesn't accept cards. In this case, provided you have the check with you, you could write the check out to the repair service.
To access emergency cash: Writing the check out to yourself can put some fast cash into your pocket, much faster than if you applied for a personal loan. Just know it's an expensive option, though sometimes life happens and quick cash is necessary.
To pay a critical bill: Sometimes you have to rob Peter to pay Paul — meaning if, for example, you're in a short-term cash crunch and need to pay your utility bill ahead of your next paycheck, you can borrow against your card's credit line and use the convenience check. It's not the most prudent choice, but as long as you know what you're getting into and have a quick repayment plan in place, a convenience check could tide you over.
When not to use a convenience check
As stated above, using a convenience check can be costly and should only be used as a last resort. "The trouble with these convenience checks is that the banks often treat them like a cash advance, which makes them really expensive," says Matt Schulz, chief credit analyst at LendingTree.
Cash advances often come with a fee, on top of higher interest rates than other credit card transactions. In addition, there typically isn't a grace period in which you can avoid accruing interest on the amount of the check.
"That makes these checks a strong revenue generator for banks," Schulz adds — and a very expensive way for consumers to get cash.
Additionally, if you use a convenience check to purchase an item, you may not have the same dispute protections as you would if you used a credit card. For example, if a vendor cashes a convenience check and you then want to dispute the transaction due to defective merchandise, your card issuer doesn't have the ability to withhold or claw back the funds.
Here are some scenarios where you're better off using your credit card instead of a convenience check:
Large purchases: Given the high APR, fees and lack of protections that come with convenience checks, you'll want to use your card for a large purchase, such as an appliance or home project. Plus, if you need to finance a pricey purchase over time, you should look into credit cards that offer a 0% intro purchase APR instead.
Paying other credit card bills: Paying other credit card bills: Unless the check you received is designed specifically to be used as a 0% balance transfer offer, it makes no financial sense to pay another card with a convenience check, due to the lack of grace period and high APR.
Everyday purchases: Use your credit card for everyday purchases, not convenience checks. And, of course, don't charge more to your card than you can pay off at the end of the month, or you'll end up in a debt spiral.
Alternatives to convenience checks
Because of the high cost of these checks, you may want to consider all other options before you use one, such as:
0% intro APR credit card offers
If it's a high-interest debt on another card that you're worried about, or if you need to make an expensive purchase, explore intro 0% APR balance transfer or purchase credit card deals.
For example, the Citi Simplicity® Card has a lengthy intro purchase APR of 0% for 12 months on purchases and a 19.24% - 29.99% (variable) APR after the introductory period expires.
The card also comes with an intro APR of 0% for 21 months on balance transfers and a regular APR of 19.24% - 29.99% (variable) after the intro period.
That means if you need to make a big purchase or pay off another credit card balance, you'll have well over a year to make payments without paying a dime in interest.
Another way this card beats using convenience checks is its lack of fees — with the Citi Simplicity® Card , there's a $0 annual fee, no late fees and no penalty rate if you happen to miss a payment.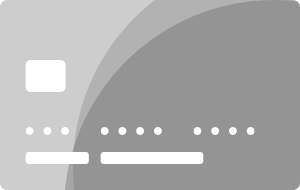 0% for 12 months on Purchases
19.24% - 29.99% (Variable)
No Late Fees, No Penalty Rate, and No Annual Fee... Ever
0% Intro APR for 21 months on balance transfers from date of first transfer and 0% Intro APR for 12 months on purchases from date of account opening. After that the variable APR will be 19.24% - 29.99%, based on your creditworthiness. Balance transfers must be completed within 4 months of account opening.
There is an introductory balance transfer fee of $5 or 3% of the amount of the transfer, whichever is greater for balances transfers completed within 4 months of account opening.
Stay protected with Citi® Quick Lock
The information related to the Citi Simplicity® Card has been collected by LendingTree and has not been reviewed or provided by the issuer of this card prior to publication. Terms apply
Personal loans
A personal loan may be another option, depending on your credit situation, according to LendingTree's Schulz.
"A loan can give you more time to pay off your debt since it tends to come with longer terms than a balance transfer credit card," he said. Plus, the payments and loan period are fixed, which allows you to budget accordingly and have an end date in clear sight.
LendingTree has a tool that lets you compare personal loan offers to see what's available to you.
Home equity loans or lines of credit
If you have equity in your home, you may want to consider taking out a loan or line of credit against it.
These loan products tend to have lower interest rates than personal loans or convenience checks; however, there may be some fees that come with taking out these types of loans, so make sure you do the math before you apply. Plus, you'd be trading unsecured debt for secured debt, so if you can't make the payments, you may risk losing your home.
Use LendingTree's home equity calculator to estimate how much you can borrow.
Reduce the temptation by opting out of convenience checks
Convenience checks aren't just free money, according to Schulz, noting that "in fact, they can be more expensive than your typical credit card transaction."
"If you find yourself in a bind," he added, "they're obviously a better choice than payday loans or other bad options, but in normal circumstances, they should probably be avoided."
To avoid the checks falling into the wrong hands, it's best to shred them or write "VOID" across the front, as a thief can easily draft up the checks for nefarious purposes.
A better way to use a credit card to tide you over would be to utilize a card with 0% intro APR on purchases or balance transfers. Always look for credit cards with the lowest fees and interest rates in order to save the most money.
If you'd like to completely avoid the temptation these checks offer, you can elect to stop receiving them (along with other insurance and credit card offers solicitations) by calling 888-567-8688 or going to OptOutPrescreen.com.
For Capital One products listed on this page, some of the above benefits are provided by Visa® or Mastercard® and may vary by product. See the respective Guide to Benefits for details, as terms and exclusions apply