How Does LendingTree Get Paid?
LendingTree is compensated by companies on this site and this compensation may impact how and where offers appear on this site (such as the order). LendingTree does not include all lenders, savings products, or loan options available in the marketplace.
Understanding What's in Your Credit Report
Published on: February 11th, 2019
Editorial Note: The content of this article is based on the author's opinions and recommendations alone. It may not have been reviewed, commissioned or otherwise endorsed by any of our network partners.
Consumers should have a solid understanding of what's in their credit reports. These reports — which serve as a record of credit activity and history — essentially hold the power to open or close doors to financial opportunities, such as a new line of credit, student loan, home mortgage, auto financing or even a new job.
Lenders, insurers, landlords, and employers can request a credit report to get an idea of how a consumer manages their financial responsibilities. These reports help others decide whether the consumer is reliable and whether lenders should grant consumer access to credit, how high their line of credit should be and what interest rate they should be given, among other important decisions.
What's in your credit report?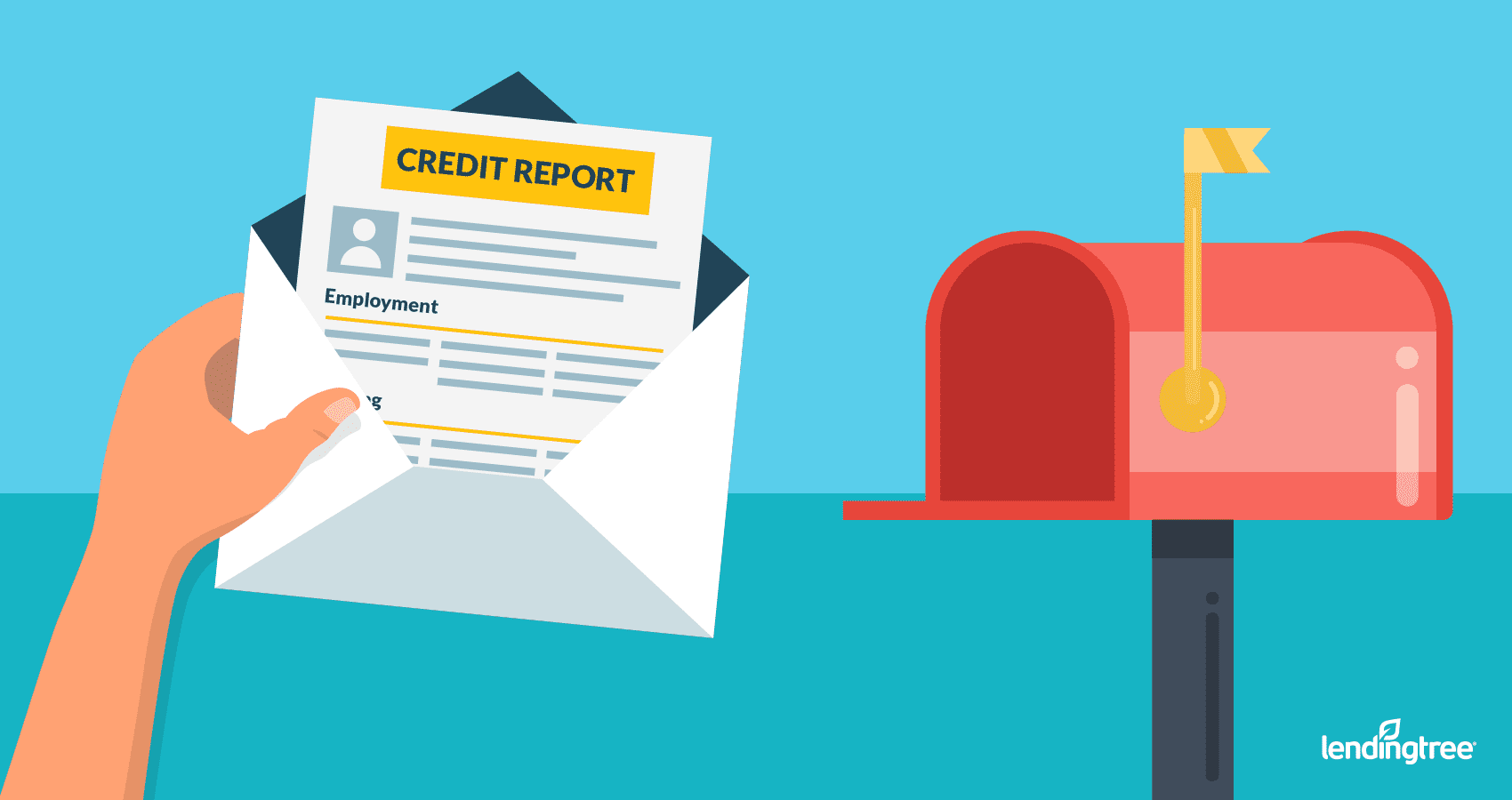 A credit report contains personal information such as the last four digits of your Social Security number; your name, including maiden and married names if applicable; addresses of where you've lived; telephone numbers you've used or have been associated with you on your phone bills; and any employment data reported. A credit report does not include information like arrests, misdemeanors or other non-financial situations.
Public records related to your financial accounts, such as bankruptcies and civil judgments, can and do appear on your credit report. A public record on your credit report can have a negative impact on credit scores. A negative public record will include information such as the filing date; the reference number that corresponds to where the public record was recorded at the court; the court in which the public record was filed; the name, company or organization that brought the case against you; and the amount of damages awarded to the plaintiff.
Civil judgments, Chapter 13 bankruptcy, and a paid tax lien remain on a credit report for seven years from the filing date, according to. A Chapter 7 bankruptcy remains on a credit report for 10 years from the filing date.
There's another section in your credit report for your account information, which includes revolving credit and installment loans. The report includes information about when an account was opened, whether it is an individual or joint account, the balance, payments received and when the account was closed, if applicable. Creditors tend to report any changes made to your account monthly. If you've satisfactorily met the terms of your agreement with a lender, the lender will report that your account is in good standing. If you are late on a payment, your credit report will typically display this by the number of days since the due date. It will also show whether an account went to collections, charge off or foreclosure.
Your credit report will also include all companies that requested access to your credit report, their address and phone number, and the date of the request.
How to access your credit report
You can get a free copy of your credit report once a year from each of the big three credit reporting agencies: Equifax, Experian or TransUnion. To do so, call 1-877-322-8228 or visit AnnualCreditReport.com, which is the only authorized website for free credit reports, according to the Federal Trade Commission. You'll be asked to provide your name, address, Social Security number and date of birth. You can also complete the Annual Credit Report Request Form and mail it to Annual Credit Report Request Service, P.O. Box 105281, Atlanta, GA 30348-5281.
You can also order reports from each of the three credit reporting agencies by contacting them directly. You're entitled to one free copy of your report annually, but you may be charged a small fee for any additional copies.
Who can see your credit report
Creditors, insurers, employers and other businesses that use information in your report to evaluate your applications for credit, insurance, em­ployment or renting a home are legally allowed to request access to your credit report, according to the FTC. This could include landlords, utility companies, collection agencies and government agencies. Excluding court-ordered credit checks and marketing-related credit pulls, no one can access your credit report without your permission, according to TransUnion. Credit reporting agencies are not allowed to provide information about you to an employer or prospective employer without your written consent.  
How to dispute incorrect information on your credit report
If you find incorrect information in your credit report, you should contact both the credit reporting agency that provided the credit report and the company that provided the listed information.
Begin by telling the credit reporting agency in writing what you believe is not accurate. The credit bureau is required to investigate your inquiry, usually within 30 days, unless they consider the dispute to be "frivolous," according to the FTC. The credit agency is also required to forward any information you provide about the inaccuracy to the organization that provided the information. Then, the information provider will investigate the issue and report the results back to the credit rating agency. The information provider is required to notify all three credit bureaus if there is something that needs to be corrected.
When the investigation is finished, the credit bureau is required to send you written results and a free copy of your report if changes have been made. The free report does not count as your annual free report. You'll then be asked to verify whether the report is accurate and complete.
It's also important to note that you have the right to attach information to your credit report that explains why you have a late payment on your record, for instance. Anyone who requests your report will receive this statement, according to TransUnion. It might just sway a lender to reconsider a request.
Summing up
Credit reports are very important for your financial future. They could be the key to obtaining a new loan or getting a new credit card. Essentially, there are ways lenders and other companies can determine how likely (or not) you are to repay a loan.
Making payments on time and living within your budget are big factors for ensuring a good credit report. Routinely monitoring your credit report is also a valuable part of the process.
Learn more about your credit score!