How Does LendingTree Get Paid?
LendingTree is compensated by companies on this site and this compensation may impact how and where offers appear on this site (such as the order). LendingTree does not include all lenders, savings products, or loan options available in the marketplace.
Your Guide to Cancellation of Debt: What It Is, How It Works & More
Published on: May 22nd, 2019
Editorial Note: The content of this article is based on the author's opinions and recommendations alone. It may not have been reviewed, commissioned or otherwise endorsed by any of our network partners.
There are lots of ways to have your debt reduced or forgiven, whether it's as a result of credit card spending, overwhelming student loans, an unaffordable home loan or an unpaid tax bill. Realizing you could potentially cancel a debt that's keeping you up at night might seem like the answer to all your troubles.
But in many cases, you'll have to pay tax on the amount cancelled, neutralizing at least some of what you'd gain. You'll also have to follow strict guidelines to achieve certain types of forgiveness. Before pursuing debt cancellation, explore your options and how to get them, and understand whether you'll see tax consequences.
How to get your debt cancelled
First, take a close look at all your debts and come up with a timeline for payoff. It may not be a fun task, but understanding where you stand is necessary in order to make clear, concrete decisions about how to manage what you owe. You may find that with careful budgeting and thoughtful application of tax refunds or bonuses, you can get your highest-interest debts under control.
You can also consider renegotiating the terms of a debt directly with the lender, or through a nonprofit credit counselor, which may be more feasible than full cancellation of debt in many cases. If you're having difficulty making mortgage payments, for instance, your loan servicer may work with you to lower the monthly payment, interest rate or even principal balance through mortgage modification.
While changing the terms of a loan may not sound as exciting as outright forgiveness, modification programs can be lifesavers when cancellation of debt isn't an option.
"They're infinitely better than just putting our heads in the sand and avoiding the problem," says H. Jude Boudreaux, a New Orleans-based partner and senior financial planner at The Planning Center.
Finally, make sure the statute of limitations hasn't passed on any debt you're looking to repay. If you have any time-barred debt, the lender cannot sue you to collect it, though it can continue to call or write to you. Rules vary depending on where you live, so look up the statute of limitations by state and loan type before attempting to negotiate with a creditor.
Once you understand the details of your debt and you've confirmed you still owe it, here are your options for cancelling some common types of debt.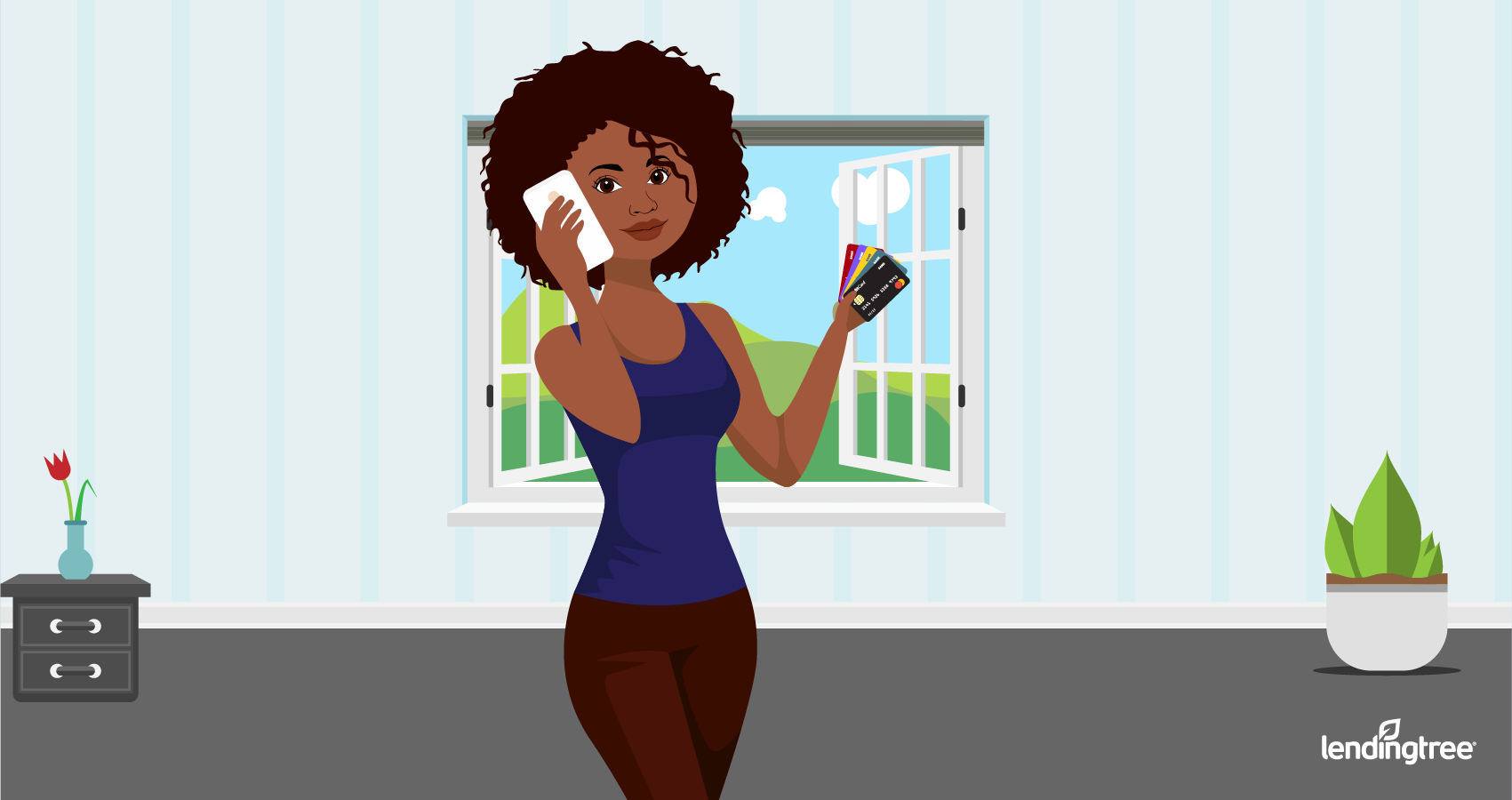 Credit card debt settlement
While there are debt settlement companies that advertise the ability to negotiate for you, know that working with them can be pricey, settlement isn't guaranteed, and it can take years.
Instead, consider contacting your creditors and negotiating your own debt settlement. Creditors are most likely to work with you once you're already behind on bills; they need to know, in other words, that there's little chance you'll pay them in full, and settling for less is the next-best option.
You may have to pay the creditor a lump sum that's a percentage of what you owe, or pay in installments. Go into negotiations with a clear idea of what you can afford to pay, and request that the creditor note on your credit report that your debt was paid in full, rather than "settled," if possible. That may have a less adverse effect on your credit score. Get your agreement in writing, and stick to it.
If the creditor isn't willing to negotiate down your debt, look into other avenues. Debt consolidation, debt management and bankruptcy are all ways to manage credit card debt, which we'll cover later on.
Tax consequences
The IRS can consider cancelled debt — the amount you were liable for but didn't have to pay — taxable income, which means you'd need to report it on your tax return the year the cancellation happened. If $600 or more of your outstanding debt was cancelled, you will receive a Form 1099-C, detailing how much debt was cancelled.
The cancelled debt won't be included in your income for the year, however, if the IRS considers you insolvent. That's when your total debts are more than your assets. You can use the IRS' insolvency worksheet to determine if you met this criteria before the debt cancellation.
Keep in mind, though, that if your debts exceed your assets by less than the amount of debt cancelled — for instance, you're insolvent in the amount of $3,000, but did not have to pay $5,000 of your debt — the remaining amount, or $2,000 in this case, would be included in your taxable income.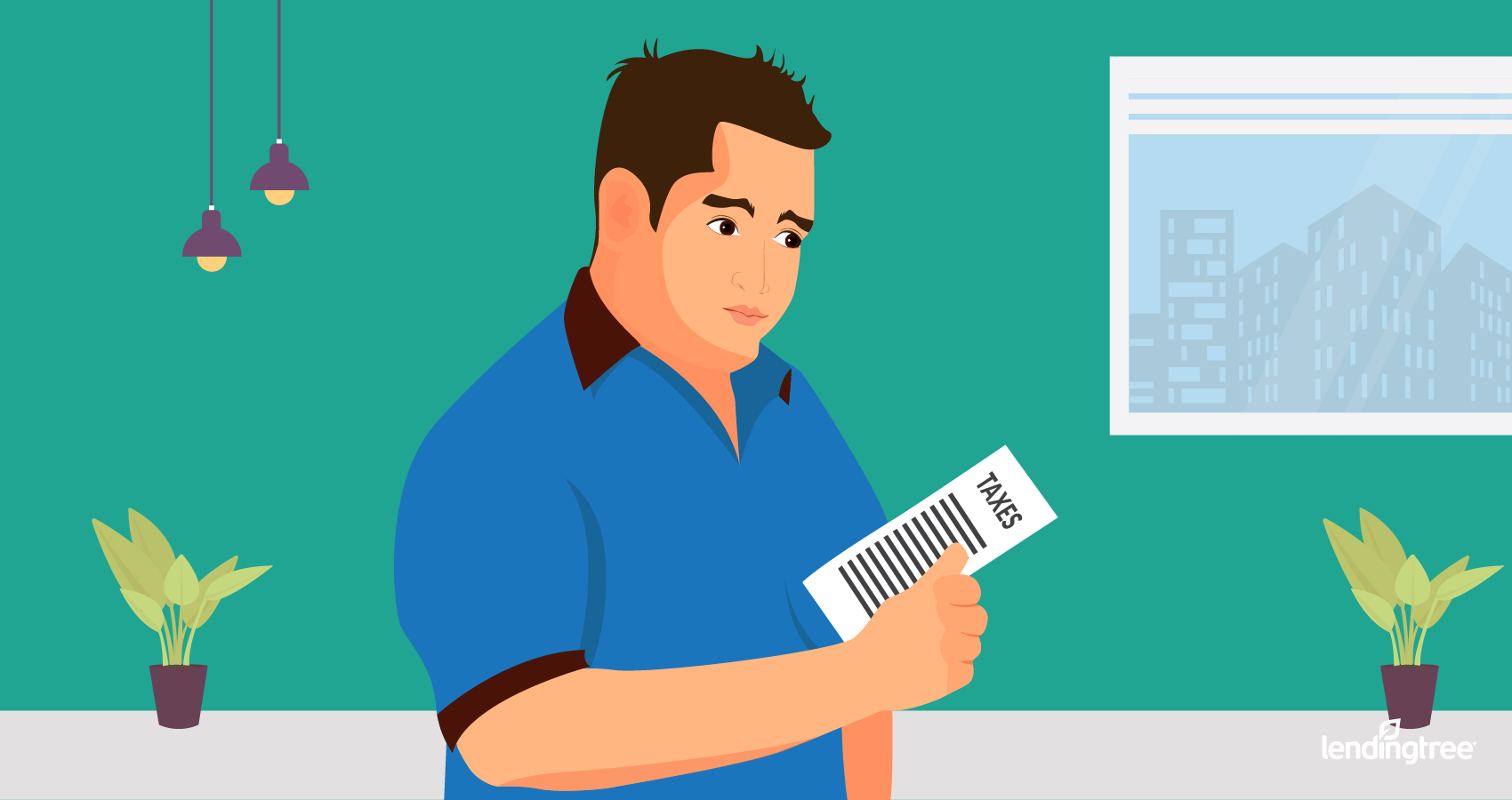 Tax debt settlement
A large tax bill can be overwhelming. But it will only balloon if you don't pay it by the deadline, thanks to interest charges and late fees. Instead, consider making installment payments or getting tax debt relief straight from the IRS.
If you're financially capable of paying your taxes within 120 days, or in installments over a longer period, the IRS likely won't qualify you for settlement of your tax debt. Your options are the following:
Short-term payment plan: This gives you a maximum of 120 days to pay the tax you owe. There's no setup charge, but you'll continue to pay interest and fees until you've paid the full amount.
Long-term payment plan: If you need more than 120 days, you can set up an installment agreement with the IRS. It costs $31 to set up online if you choose to pay by automatic withdrawal (more if by phone, unless you meet the IRS' low-income guidelines). You'll pay $149 to set it up online if you choose an alternate payment method to autopay (again, unless you're considered low income). Like the short-term payment plan, you'll still be on the hook for interest and fees until the debt is gone.
If you have a financial hardship that prevents you from paying your taxes, you can submit an offer in compromise to the IRS, which will let you settle for less than you owe. It can take the form of either a lump sum payment or monthly installments. Use the IRS' Offer in Compromise Pre-Qualifier tool to see if you're eligible, and how much you could save by settling.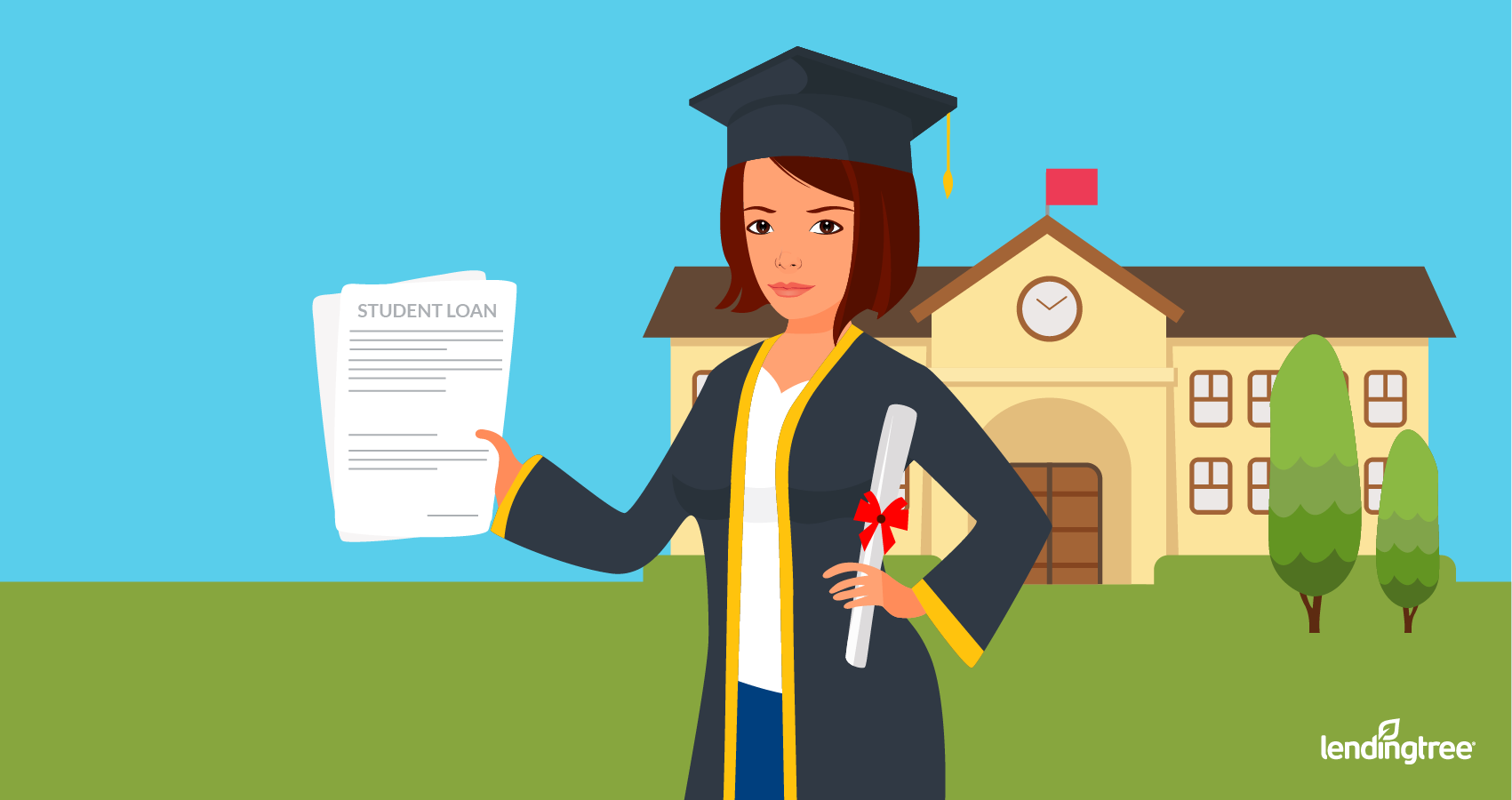 Student loan forgiveness
Your eligibility for student loan forgiveness first depends on the type of loans you have. Private student loans — made by banks, online lenders and credit unions — are particularly difficult to get cancelled. But some private lenders have loan modification programs that can lower your monthly payment for periods of time.
Federal loans, however, come with several structured forgiveness programs. In most cases, your eligibility for forgiveness depends on the type of job you're in. Take a look at the details for the main federal forgiveness programs below.
Student loan forgiveness programs
Program name
How it works
How long it takes
Who qualifies
Is the forgiven amount taxable?
Public Service Loan Forgiveness (PSLF)
Public service workers can get the remainder of their loan balance forgiven after 10 years of payments on a qualifying repayment plan. Check if you qualify using the government's PSLF Help Tool
120 monthly payments, which do not need to be made consecutively
Borrowers who:

Work full-time for a qualifying organization — generally a 501(c)3 nonprofit or government agency
Have federal Direct Loans
Repay their loans on an income-driven repayment plan

No
Teacher Loan Forgiveness
Secondary math and science teachers, and special education teachers of all levels, are eligible for up to $17,500 in forgiveness; all other teachers are eligible for up to $5,000
5 years for the maximum amount of loan forgiveness
Borrowers who:

Have at least a bachelor's degree and state teacher certification
Teach at a school or education agency that serves low-income students
Have Direct Loans or Federal Family Education Loan Program loans

No
Perkins Loan Cancellation
Teachers, firefighters, nurses and other public service employees can get up to 100% of their Perkins loans cancelled in annual installments
Five years for the maximum amount of loan forgiveness
Perkins loan borrowers in a qualifying public service occupation. Perkins loans can also be cancelled in the event of death or total and permanent disability of the borrower, or if the borrower's school closed before they finished their studies
No
Income-driven repayment
Borrowers can pay 10% to 20% of their discretionary incomes for 20 to 25 years, then receive forgiveness on the remaining balance. There are four separate plans; explore the individual requirements for each
20 or 25 years, depending on the plan
Any borrower with federal direct loans can qualify for the Revised Pay As You Earn or Income-Contingent Repayment plans (Parent PLUS loan borrowers also qualify for Income-Contingent Repayment).

To be eligible for Income-Based Repayment or Pay As You Earn, however, you must show that you're unable to afford the standard 10-year repayment plan.

Yes
Total and Permanent Disability Discharge
Borrowers who are totally and permanently disabled can have the remainder of their federal loans forgiven. If you're eligible, you may proactively receive a letter explaining that you qualify and how to apply
Apply online, through a representative if you choose, as soon as possible once you are eligible
Borrowers with federal direct, Federal Family Education Loan Program or Perkins loans who show documentation of total and permanent disability from the U.S. Department of Veterans Affairs, Social Security Administration or a doctor
No
Death Discharge
Federal loans are cancelled if a student or parent borrower, or a student for whom a PLUS loan was taken out, dies
Discharge occurs once a representative submits a copy of the death certificate to the student loan servicer
Student borrowers, parent borrowers of PLUS loans, and students who attended school using PLUS loans borrowed by their parents
No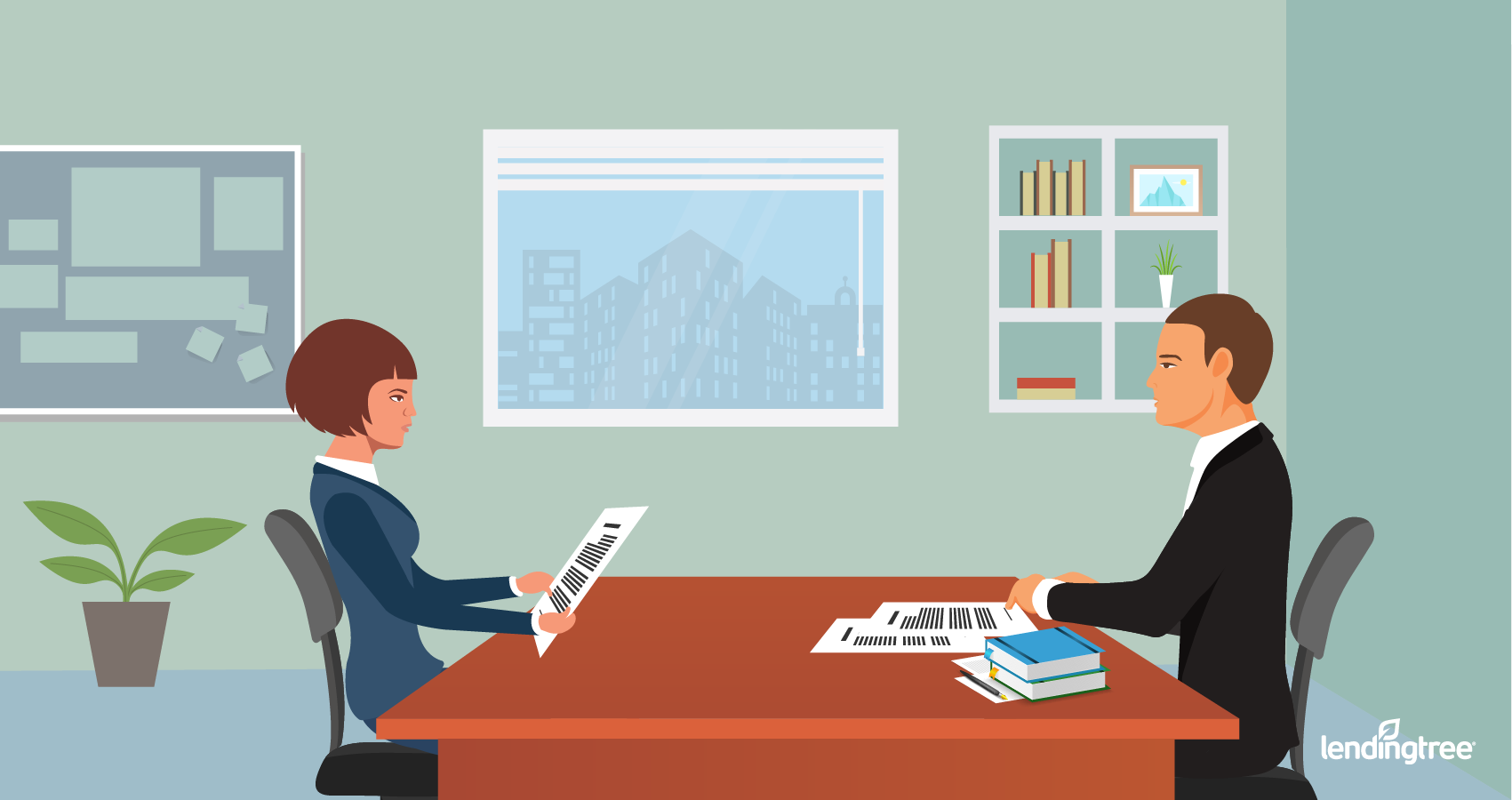 Bankruptcy
Another way to get certain types of debt wiped away is by filing for bankruptcy. It's a route that requires deep consideration of the consequences. But it can be the right choice for some.
The two main types of bankruptcy for individuals — Chapter 7 and Chapter 13 — eliminate consumer debt like credit card balances and medical bills. In the case of Chapter 13, cancellation of the remaining debt occurs after you've completed a payment plan. But the bankruptcy will appear on your credit report for 10 years if you file for Chapter 7 and seven years if you file for Chapter 13, making it difficult to get new credit.
Still, your credit score has likely already plummeted if you're considering bankruptcy. "Filing for bankruptcy doesn't instantly mean you then have no borrowing ability," Boudreaux said. A lot of times, people who have filed for bankruptcy find that their credit is better [afterwards]."
If you're considering bankruptcy, set up a consultation with a bankruptcy attorney to explore your options. You can search for a lawyer, including free legal help if your income qualifies you, through the American Bar Association.
Why you may not want your debt cancelled
Cancellation of debt isn't a cure-all. It often comes with tax burdens, fees and credit consequences that negate at least some of the benefits of forgiveness. Also, since many creditors won't negotiate or consider you for modification programs until after you're behind on payments, your credit will suffer in the meantime. Payment history comprises 35% of your FICO credit score, the largest share — that means missed payments will have a major impact.
"I would advise people not to pin all of their hopes on the success of debt cancellation, even if it's something that they're committed to try," says Bruce McClary, vice president of communications at the nonprofit National Foundation for Credit Counseling. "They should also consider other options to have in their back pocket if and when that debt cancellation doesn't work out the way they had hoped."
Instead of relying on cancellation of debt, take note as early as possible that you're struggling to manage your debt, and consider these alternatives:
Credit counseling can help you develop a budget to free up money that can go toward your debt. Credit counselors will also evaluate whether you're a candidate for debt management, during which counselors work with creditors to reduce your interest rates and fees, making repayment more affordable.
Debt consolidation using a personal loan or an interest-free balance transfer credit card lets you simplify payments and get a lower interest rate on credit card debt — or even a break from paying interest at all, in the case of some balance transfer cards. You'll typically need good credit to qualify for the lowest rates when consolidating debt.
Avoiding the need for cancellation of debt
Making thoughtful spending and borrowing choices will prevent you from needing to explore debt cancellation at all.
Identify a budgeting strategy that works for you, either by relying on a budgeting app or a loose guideline like the 60% solution. That suggests spending no more than 60% of your income on expenses you're committed to, like rent and groceries, and 40% on the future, including an emergency fund, retirement savings, general long-term savings and things you enjoy.
If you're currently in debt, you're smart to explore ways to get out of it. But over the long term, more closely watching how you're saving and spending can keep you from staying up worrying about your debt again.