Can You Get a Loan With No Credit or Bad Credit?
Published on: October 22nd, 2020
Editorial Note: The content of this article is based on the author's opinions and recommendations alone. It may not have been previewed, commissioned or otherwise endorsed by any of our network partners.
It can be difficult getting a personal loan if you have bad credit, especially one that comes with a low APR. Still, if you need a loan without credit or with bad credit, you may have more options than you realize.
Some personal loan lenders make a point of working with borrowers who don't have a well-established credit history. There are also a variety of other loans for bad credit, like secured personal loans, 401(k) loans, credit union loans and personal loans with a cosigner. Keep reading to find out where to get a loan with bad credit.
How to get a loan with bad credit
Search for lenders that specialize in bad or no-credit loans
Not every consumer has the opportunity to build a strong credit history before needing a loan, and some lenders take this into account by issuing personal loans for bad credit or loans that require a less-established credit history. If this describes your situation, you may want to consider the following loan companies:
Personal loans for people with bad credit
Lender
Min. credit score
APR
Loan amount
Avant
600
9.95% to 35.99%
$2,000 to $35,000
OneMain Financial
Not specified
18.00% to 35.99%
$1,500 to $20,000
LendingPoint
585
9.99% to 35.99%
$2,000 to $36,500
Upgrade
620
6.94% to 35.97%
$1,000 to $35,000
Upstart
600
7.86% to 35.99%
$1,000 to $50,000
A caveat: Just because your credit score qualifies you for a personal loan with one of the lenders above doesn't mean it's necessarily a good idea to borrow money with bad credit. A personal loan with a 35.99% APR is a costly borrowing proposition that you might not be able to sustain — and that could damage your credit even more.
Consider opening a secured loan
You may have a better chance qualifying for a personal loan — and getting better terms like a lower APR — by taking out a secured loan instead of an unsecured loan.
A secured loan is simply one that requires collateral. Secured loans for bad credit let you borrow against the value of property you own, like your car or home. Mortgages and auto loans are two of the most popular types of secured loans, but it's also possible to secure a personal loan with a bank account, an auto title or personal items like electronics or jewelry.
This option won't work if you don't own assets that could be used as collateral, or if you don't want to risk losing an asset because you can't keep up with loan payments.
Seek out credit union loans for bad credit
As nonprofits, credit unions tend to offer lower interest rates on financial products like personal loans than traditional banks and lenders. If you're a lower-credit borrower, getting a personal loan from a credit union might open up opportunities that you might not otherwise have, especially if you have an established relationship with a credit union.
To receive a loan, you'll need to be a member, which may mean living in a certain area or working for a particular company. However, it's possible to join national credit unions, like PenFed Credit Union or Alliant Credit Union, simply by making a donation to an eligible charity.
Some credit unions also offer payday alternative loans (PALs). PALs come in two loan types, PAL I and PAL II . Of the two, PAL II loans have larger loan amounts, longer loan lengths and don't require a one-month waiting period. These small, unsecured loans are regulated by the National Credit Union Administration (NCUA) as an alternative to high-cost, small-amount payday loans, which usually need to be repaid in a few weeks. Not all credit unions offer PALs, so ask before making a point of joining a credit union.
Credit union payday alternative loans
Type
PAL I
PAL II
Loan amount
$200 to $1,000
Up to $2,000
Loan length
1 to 6 months
1 to 12 months
Max APR
28% APR
28% APR
Fees
Maximum $20 application fee
Maximum $20 application fee
Waiting period
Must be a credit union member for at least one month
No waiting period for members
Take a loan against your 401(k)
Instead of borrowing money from a bank, a 401(k) loan lets you borrow from your own retirement funds, if your plan allows it. A 401(k) loan might be a good option for a borrower with no credit, as it's a no-credit-check loan that also comes with a relatively low APR — usually the prime rate plus 1%. For these reasons, it might be a more alluring option for a bad-credit borrower than a secured personal loan that requires collateral, or an unsecured personal loan that comes with a high interest rate, especially one in the range of 30% or more.
Still, before taking out a 401(k) loan, consider the following limits and risks:
Borrowing limits: You can take out up to $50,000, or half the vested amount in your account, whichever amount is less.
Tax implications: When you repay a 401(k) loan, you're paying it back with after-tax income. Once you retire, you'll also need to pay taxes on any money you withdraw.
Employment termination: If you lose your job, you'll need to repay the balance of your loan within 90 days — or risk paying income taxes and an early withdrawal penalty.
Spousal approval: Depending on your 401(k) plan, you may have to show written evidence of spousal approval before taking out a loan.
Enlist the help of a cosigner
If your credit won't qualify you for a personal loan at a reasonable interest rate, consider borrowing money with the help of a cosigner. A cosigner agrees to pay your debt if you default on loan payments.
However, it can be difficult finding a cosigner because of the financial responsibility. If you fail to pay back your loan, your lender might demand payment from your cosigner, and your cosigner's credit will likely take a hit.
Still, if you have a trusting relationship with a family member or close friend, bringing in a cosigner might provide you with funding ordinarily out of your reach. Just keep in mind, though, that if you default on the loan, you risk ruining the relationship.
Tips for applying for a loan with no credit or bad credit
Watch for predatory payday lenders
Payday loans are small loans with no credit check required. You'll need to repay the loan with either your next paycheck or a payout from another income source, usually in two to four weeks.
With a payday loan, a borrower typically takes out $500 or less, paying fees of $10 to $30 for every $100 borrowed, according to the Consumer Financial Protection Bureau (CFPB). Those finance changes may appear to be small, but they're equal to what, on average, is close to an incredibly expensive 400% APR.
For many borrowers, payday loans come with stiff repayment terms, which is why lenders usually let borrowers "roll over" the loan onto a new loan that comes with new fees. However, if you were to keep rolling over the original loan, the final cost of borrowing might be much greater than the original loan amount, and that might throw you into an endless debt spin.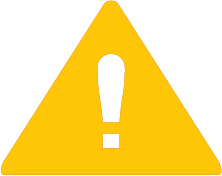 Tip:
Dealing with a pileup of expensive payday loans? If so, consider
consolidating your payday loan
with another type of financing, like a personal loan. It's likely you'll pay less interest and also receive a longer loan term.
Comparison shop to get your best deal on a loan
If you have fair or poor credit, you'll need to shop around to receive a personal loan that comes with a relatively low interest. Most lenders will let you "prequalify" for a personal loan by doing a soft credit inquiry, which will not affect your credit score. Use the quotes lenders give you to look for the lowest APR possible, which will limit your overall borrowing costs.
LendingTree's personal loan marketplace lets you compare quotes from up to five personal loan lenders, which means you won't have to check the websites of multiple lenders yourself. See if you're a good candidate for a personal loan by filling out this form.
Never take on more debt than you can repay
This may seem obvious, but with a personal loan, make sure your required monthly payments fit within your budget. You'll want to steer clear of potential late payment fees, as well as the possibility of a default. If that were to happen, your credit score would likely sink, and your lender might try to garnish your wages or sue you over the debt.
Can't get a loan? Take these steps to improve your credit score
Most personal loans are backed only by your promise to repay the lender, which is why it's difficult to secure good terms on a personal loan without a decent credit history. Think of your credit score as a testament of your ability to pay your bills on time and use debt responsibly. If you can't get loan offers — or don't like the terms you are getting — it may be time to work on your score.
In the table below, you'll see how much less interest an excellent-credit borrower would owe on a $10,000 personal loan than a fair-credit borrower:
Cost of a $10,000, 3-year personal loan
Credit score
760+
640-679
Average best offered APR*
11.36%
24.20%
Monthly payments
$329
$393
Total cost of the loan
$11,847
$14,162
Total interest paid
$1,847
$4,162
*Source: LendingTree Personal Loan Offers Report, Sept. 2020
According to the table, a borrower with an excellent credit score would pay $2,315 less over the life of the loan than the fair-credit borrower — just one reason why it's so important to improve your credit score before you apply for a loan with no credit.
If you see a loan in your future, follow these steps to improve your credit score first:
Pay your bills on time
Too often, easier said than done. However, your payment history accounts for 35% of your credit score, and late or missed payments can stay on your credit report for up to seven years, although the negative impact they have on your score will decrease with time.
Reduce your credit utilization by paying down debt
Your credit utilization ratio is the amount of revolving credit you've used divided by the amount of credit you have available. Let's say you have three credit cards with a combined credit limit of $13,500, and you carry a $5,200 revolving balance (the amount you've charged but haven't paid off). This would give a credit utilization rate of about 39%. To boost your credit score, try to keep your ratio below 30%.
Use this simple formula to calculate your credit utilization ratio:
Your total debt ÷ Your total available credit = Credit utilization rate
Review your credit report and dispute errors
Errors on your credit report could be negatively affecting your credit score and you might not even know it. Request a copy of your credit report and review it for errors or fraud, like accounts that have been opened in your name.
If you spot a problem, you'll need to contact the appropriate credit bureau. The Consumer Financial Protection Bureau has an online guide and sample letter that might help.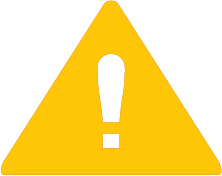 Tip:
You can request a free copy of your credit report from all three credit bureaus at
AnnualCreditReport.com
.
Open a secured credit card
A secured credit card is a credit card that requires collateral in the form of a monetary deposit, usually a few hundred dollars. Your credit limit is typically 50% to 100% of the amount you deposited, although some credit card issuers may offer you a higher credit limit.
Once you've opened your secured credit card, pay it off every month just like a traditional credit card. Over time, this will help build your credit so you might qualify for better terms on another financial product in the future, like an unsecured personal loan or an unsecured credit card.