How Personal Loans Impact Debt and Credit Scores a Year Into Repayment
Published on: April 17th, 2019
Editorial Note: The content of this article is based on the author's opinions and recommendations alone. It may not have been previewed, commissioned or otherwise endorsed by any of our network partners.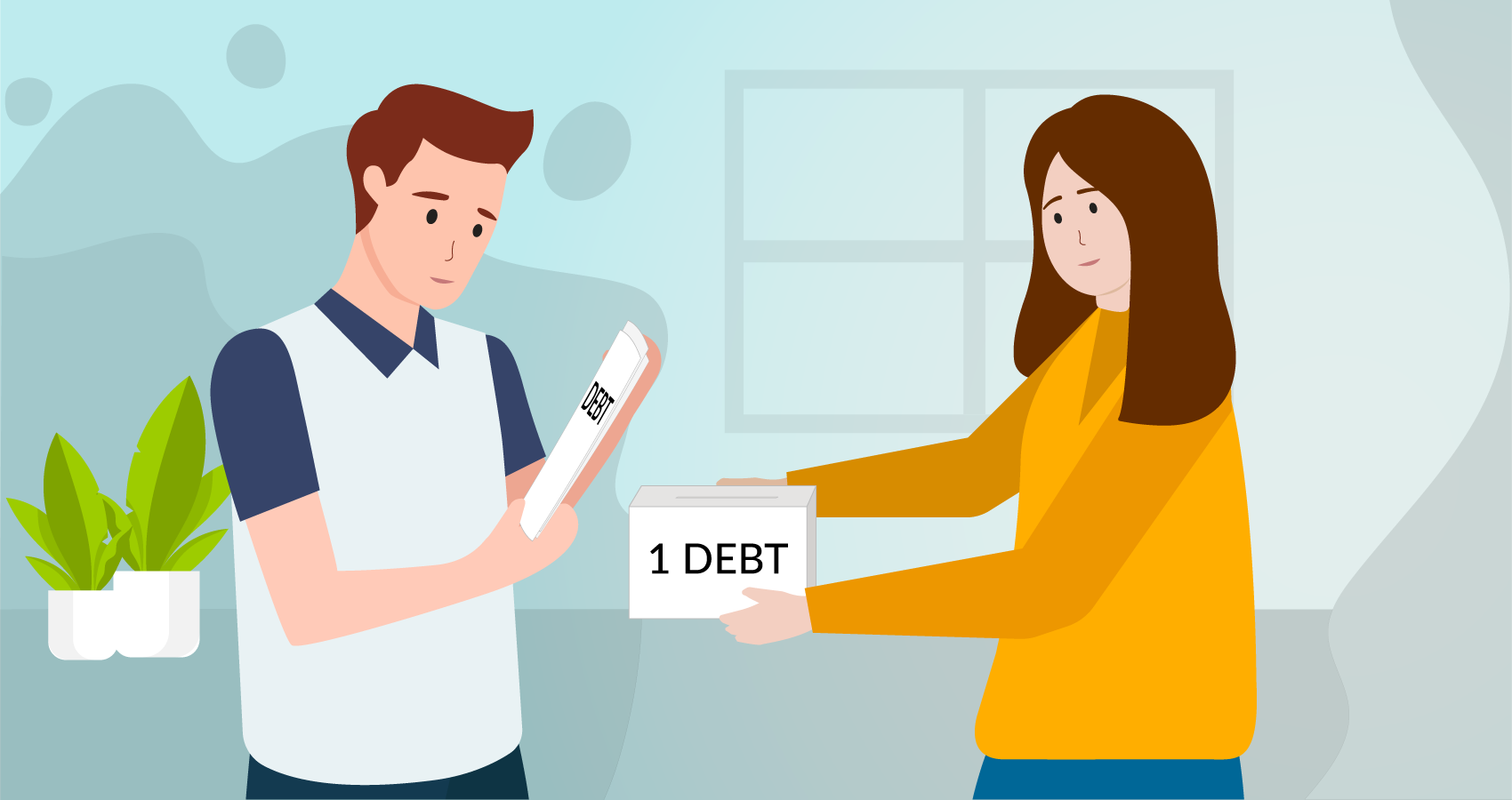 Personal loans are the fastest growing type of debt among Americans, with outstanding balances doubling in the past five years. More and more borrowers are using personal loans to meet their financial goals. Indeed, consolidating debt and refinancing credit cards are by far the most popular reasons to get a personal loan.
But for borrowers who take out a personal loan to manage debt, does this move pay off? To find out, LendingTree's newest study checked in on 1,884 borrowers who used a personal loan to consolidate debt or fund a major purchase a year into their repayment terms.
Our findings reveal:
Borrowers' personal loan and credit card balances one year after debt consolidation
Credit score changes a year after taking out a personal loan
Average credit scores, by generation, one year after taking out a personal loan
Outcomes of taking out personal loans, and trends for proper management of finances while repaying a personal loan
Key findings
One year after taking on a personal loan, 52% of borrowers owed less overall on credit cards and personal loans. These borrowers' balances — the sum credit card and personal loan balances — fell $811 on average.
Older borrowers leveraged their personal loans more effectively to lower debt. Among baby boomers who took out personal loans, 56% lowered their overall balances after their first year of repayment, compared with 52% of Generation X and 48% of millennials.
Boomers also lowered their balances by much larger amounts, owing an average $2,048 less after a year. Balance reductions of younger borrowers were more modest: Generation X lowered their overall balance by $338, and millennials reduced their overall balance $250.
A year into repaying a personal loan, credit scores declined slightly for all age groups. Boomers' credit scores declined the least, with the median falling just 1 point from 669 to 668. The median score of Generation X personal loan borrowers fell 7 points, from 659 to 652. Millennial credit scores fell 10 points, dropping from 661 to 651.
Credit utilization rates — the ratio of the sum of credit card balances to the sum of credit card limits — show a similar trajectory. One month after taking a personal loan, the median utilization rate fell from 35% to 26%. But after the first month, utilization increased. The median utilization rate one year after taking a loan increases to 44%.
Generational differences in personal loan repayment
Our study looked at the overall personal loan and credit card balances of borrowers a year into repaying a new personal loan. These numbers can reveal if borrowers are taking advantage of debt and credit card consolidation as an opportunity to pay down debt — or as an excuse to take more on.
Promisingly, most borrowers do owe less on these debt types a year after taking out a loan. But boomers who take out a personal loan make significantly more progress on paying debt down a year into repayment. Their personal loan and credit card balances fell $2,048 — outpacing Gen Xers' $338 fall in debt by a stark $1,710.
Baby boomers' fast progress could simply be proof of their stage of life. Many are more established than younger generations, with higher incomes or cash stores to draw on. Many boomers are also nearing or entering retirement, a life transition that often motivates aggressive debt reduction.
Generation X's situation could be more worrisome since our personal loan statistics show these borrowers tend to owe the most on these types of debt. A Gen Xer owes $9,522 on a personal loan, on average, compared with $8,411 for boomers and $7,195 among millennials.
Despite higher debts that have the capacity to fall further, Gen X borrowers owed only slightly less a year into repaying their personal loans. This could be a reflection of the tight financial circumstances many Gen Xers face: They were hit the hardest by the Great Recession and were the slowest to recover. They owe the most overall of any generation, and many Generation Xers struggle to save for retirement or stay on top of financial goals.
Millennials also have a smaller dip in balances a year into repaying personal loans, owing just $250 less on average. This generation has lower balances on credit cards and personal loans overall, however. Our millennial debt study found that of the $23,064 median debt balance for millennials living in the 50 biggest U.S. cities, most of it is owed on student debt and car loans.
With lower credit card balances and heavier auto and student debt burdens, millennials might be less focused on paying down credit cards or personal loans.
How credit scores changed after taking a personal loan
Overall, borrowers see a modest impact on their credit scores after taking out a personal loan. Here's an overview of the median credit scores for each generation in the first 12 months after taking out a personal loan.
As shown in the chart above, many borrowers see increases in their credit scores of around 10-15 points a month after taking out a new personal loan. A year out from getting this new loan, however, these gains are evened out and credits scores even see a dip.
This trend tracks closely with the typical credit utilization ratios for personal loan borrowers. They fall immediately after a personal loan is taken out, suggesting many borrowers are using their personal loan funds to pay down credit card balances. But these balances creep up, and most borrowers have a higher credit utilization ratio — along with a lower credit score — a year after getting a personal loan.
45.8% of borrowers saw an improvement or no change in their credit scores
It's key to understand that the median is reflective of a typical borrower. But just under half of borrowers, 45.8%, take out personal loans and see improvements in their credit scores.
This graph shows the breakdown of how many personal loan borrowers see their credit scores increase a year after taking out a personal loan.
About one in 10 borrowers (10.3%) had credit scores shoot up by more than 50 points in the year after taking out a personal loan. Another 16.4% had their scores rise by 21-50 points.
Why a personal loan may be worth it
On its own, the move to take on a personal loan or consolidate debt won't affect your credit score much a year after the fact. At that point, what will matter more is what you do with the personal loan and how well you manage your debt and credit accounts.
When used wisely, a personal loan can be a tool to help you manage and pay down debt, or affordably access funds when you need them.
With a personal loan, you can get on a fixed repayment schedule of your choice, helping you get out of debt as fast as you can while still having affordable monthly payments. Many consumers can also get lower rates on a personal loan than what they're paying on a credit card or other debt, so consolidating into a lower-rate loan can offer savings as well.
Making the most of your personal loan
However, the results of our analysis underline the importance of borrower behavior. A personal loan is most beneficial when you make a plan to pay off debt and stick to it.
Here are some steps you can take to protect your debt payoff progress and credit score after taking out a personal loan.
Pay off high-interest debt first. When using a personal loan to manage debt, make sure you're using the funds to eliminate balances on credit cards and other accounts with the highest rates. This debt costs you the most to keep, so you'll save more by getting rid of it first.
Don't run credit card balances backup. Once you have your credit card balances paid down, commit to keeping them that way. If you do use a credit card, charge only small amounts that you're certain you can pay off each month.
Keep paid off credit cards open. It can be tempting to close a credit card account once you've wiped out the balance. But closing credit cards can hurt your credit score, so do so cautiously. For most borrowers, it's wiser to keep cards open.
How a personal loan impacts your credit score and debt balances will come down to your borrowing behaviors.
If you use a personal loan to consolidate debt, pair this strategy with other steps to improve your financial health, too. Commit to budgeting, tracking expenses and developing better control over your spending. Learn about factors that impact your credit score and manage your accounts to give it a boost. Take these steps together and you'll see faster, sustained progress toward your debt and credit goals.
Methodology
In February 2019, LendingTree analyzed a sample of anonymized data of 1,884 MyLendingTree personal loan borrowers who took out personal loans in 2017 and 2018 to measure the effect of personal loan borrowing on credit balances and credit scores over a course of a year. For our analysis, we defined generations as follows: Baby boomers are borrowers born in 1964 or before, Gen X includes borrowers born in 1965-1980, and millennials as those born in 1981 and after.