How Does LendingTree Get Paid?
LendingTree is compensated by companies on this site and this compensation may impact how and where offers appear on this site (such as the order). LendingTree does not include all lenders, savings products, or loan options available in the marketplace.
Medical Loans with Bad-Credit and Other Financing Options
Updated on: September 30th, 2021
Editorial Note: The content of this article is based on the author's opinions and recommendations alone. It may not have been reviewed, commissioned or otherwise endorsed by any of our network partners.
While it might be possible to borrow a medical loan with bad credit, you could get stuck with a high interest rate. Medical loans are personal loans that are used to pay for health care costs like surgery, hospital bills and dental care. But if your credit is poor, these loans could be an expensive form of medical financing.
You may be able to save money by turning instead to a medical credit card or negotiating with your healthcare provider. Still, in a pinch, a medical loan might be a viable way to cover both expected and unexpected costs. Below, you'll see how medical loans for bad credit work.
What are medical loans?
A medical loan is really just a type of personal loan. Many lenders don't specifically offer a medical loan product, but will offer personal loans that can be used for just about anything, including paying for a wide variety of medical expenses.
When you take out a medical loan, you'll receive a lump-sum payment that can then be used to consolidate or pay existing medical bills, or pay for upcoming bills. Because a medical loan usually comes with a fixed interest rate, you'll know exactly how much you owe each month — in that way, it offers an advantage over using variable-rate credit cards to pay off medical bills.
Still, medical loans for bad-credit borrowers can come with potential downsides. Even though you may receive a longer-term loan to let you make payments over the course of as many as five to seven years (or more), interest rates will likely be high, so it's worth exhausting less expensive forms of financing first. In general, rates for personal loans vary considerably, so compare them carefully to make sure you're getting the most competitive offer.
Pros and cons of medical loans
Pros
Cons

Interest rate is fixed, so this could be a potentially less expensive alternative to a credit card.
Loans can be funded quickly, sometimes the same day of loan approval.
Payments are the same every month.
Lenders offer a variety of repayment terms.

Interest rates can be high, sometimes 35.00% or even more.
Most lenders have borrowing limits.
Fees may be applicable for this product.
Your credit score may take a dip from a hard credit inquiry during the application process.
3 medical loans for bad-credit borrowers
Medical loans for bad-credit borrowers often vary according to the lender. The chart below compares personal loans for medical financing from three companies. You can compare additional lenders by indicating the amount you want to borrow and your credit score in LendingTree's personal loan comparison tool.
3 personal loans for financing medical expenses
APR
Repayment term
Borrowing limit
LendingPoint
7.99% to 35.99%
24 to 72 months
$36,500
OneMain Financial
18.00% to 35.99%
24 to 60 months
$20,000
Upstart
4.60% to 35.99%
36 and 60 months
$50,000
See personal loan offers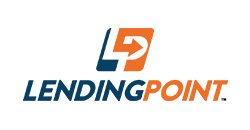 LendingPoint
LendingPoint offers personal loans in the District of Columbia and in all states except Nevada and West Virginia. The APR starts at 7.99% — a relatively high rate, especially when compared with Upstart. However, LendingPoint is often willing to work with borrowers who have generally poorer credit, by considering factors like job and income history along with credit score.
LendingPoint processes loans relatively quickly, often granting final approval a few hours after a borrower has submitted all paperwork. Borrowers can get their money as soon as the next business day after their loan is approved. And while there may be an origination fee of 0.00% - 8.00%, there's no prepayment penalty if you decide to pay off your loan early and save on interest costs.
---

OneMain Financial
Getting medical financing from OneMain Financial can be expensive. The APR on its personal loans starts at 18.00% — the highest for the three lenders in the chart above. However, if you're having trouble qualifying for a personal loan, OneMain Financial also offers secured loans, another potential option for bad-credit borrowers. It's possible to secure the loan with items like a car, boat, camper or motorcycle.
OneMain requires applicants who prequalify online to meet with a loan specialist online, over the phone or at one of its branches to verify information like identity and income. Funding can be fast — approved borrowers might be able to get their money as soon as the same day. If you prefer to have in-person assistance and make payments at a brick-and-mortar location, working with this lender could be a benefit — it has more than 1,400 branches in 44 states.
---

Upstart
Upstart works with partner banks to make it easier to apply for personal loans online. It offers the highest borrowing limit of the three lenders in the chart, and also the lowest possible APR for qualified borrowers. The company typically funds personal loans for medical expenses in one to two business days.
You must have at least a 300 credit score to apply for a personal loan from Upstart. However, the company also works with borrowers who don't have enough credit history to have received a score.
What to know about medical loans for bad credit
Before borrowing a medical loan, it's important to understand how the loan works and what repayment will look like. Specifically, take a closer look at the loan's interest rate, fees, loan amount and repayment terms.
Interest rate: Every loan accrues interest, but a lower rate can save you hundreds or even thousands of dollars over the life of your loan. Note that your interest rate will usually be lower than your APR, since APR represents all the costs associated with your loan, including any fees. Rates for personal loans can start in the single digits and go up to 36% or higher. (Note that rates over 36% have been deemed unaffordable for borrowers by financial experts.) If you have less than stellar credit, you might receive an interest rate on the higher end of that range.
Fees: You might have to pay an origination fee when you borrow the loan, which is often taken out of your loan amount. Make sure to account for this fee when requesting your loan so you don't end up with less than you need. Also, keep an eye out for other fees, such as late payment fees or prepayment penalties.
Loan amount: Some lenders only let you borrow up to $35,000, while others will let you borrow up to $100,000. However, if you don't have strong credit, you might have a lower limit than strong-credit borrowers.
Repayment terms: You can usually choose loan terms between one and seven years on a personal loan. A shorter term means you'll pay off the loan faster, but you'll also have higher monthly payments. A longer term means you'll have lower monthly payments but pay more interest over the years. Use our loan calculator to crunch the numbers and see what loan term could work for your budget.
How to compare bad credit medical loans
Many lenders let you prequalify for a loan online with no impact on your credit score. If you're comparing multiple offers, these factors can help you choose the right loan for you:
APR: Since APR includes interest and fees, you can rely on it for an apples-to-apples comparison of loan costs. The loan with the lower APR will likely cost you less over the course of repayment.
Monthly payments vs. loan term: While you might want the loan with the lowest monthly payment, it's also worth looking at your repayment terms. A loan with a lower monthly payment but longer repayment terms could cost you more interest overall. Make sure to weigh your desire for an affordable monthly payment with the long-term costs of your loan.
Time to fund your loan: Some lenders can fund your loan the same day you apply, whereas others take a few days to process your paperwork. Depending on your timeline, funding time might be a major factor in your choice of lender.
Support and assistance: Check out reviews to see what customers have to say about a lender's customer service. If all the reviews are negative, you might prefer a lender with a better reputation for helping out borrowers.
Borrower protections: Some lenders offer programs such as hardship assistance in the event you lose your job. These additional features might be worth considering when selecting a loan.
How to boost your chances of getting a medical loan
If your low credit score is holding you back, there are steps you can take to improve it. First, order a free credit report from AnnualCreditReport.com and look over your accounts.
Getting up to date on payments and paying down your credit card balances can help boost your score. If you notice any errors, you can also try filing a dispute to get them removed.
While improving your credit score takes time, you can improve your chances of qualifying for a loan faster by applying with a creditworthy cosigner. Just remember that a cosigner becomes equally responsible for the loan, and their credit will get damaged if you miss payments.
This guide explains more about the steps you can take to improve your credit and make yourself a stronger candidate for a loan.
Other ways to pay for medical costs
Since medical loans can be costly, consider these other strategies for covering your medical costs:
Negotiate your medical costs
Health care costs aren't set in stone: If you have a medical procedure coming up, call your provider's billing department to get an estimate of the cost of the service, then talk to your insurance company to see how much your plan will cover. You can then have an honest conversation about your budget with your provider's billing department to see if there are ways to bring the cost down. Make sure you get any agreed-upon discounts in writing.
In an emergency situation, you probably won't have a chance to negotiate your medical costs before treatment. However, you may be able to do so once the bill arrives — especially if you're uninsured or underinsured and your insurance coverage isn't enough to cover the bill.
Your provider may be willing to work with you — for example, allowing you to pay a certain amount upfront with cash (or with money from a flexible spending account). Simply asking for a bill reduction or debt forgiveness might help you avoid the need for a medical loan.
CareCredit
CareCredit is a medical credit card that you can use to cover the cost of your deductible, as well as pay for medical treatments and procedures from more than 225,000 providers. It offers a standard 26.99% APR, but borrowers may be able to qualify for certain CareCredit promotions. These promotions include access to reduced-APR special financing, as well as a zero-interest financing option if a card balance is paid off within 24 months.
CareCredit doesn't list credit score requirements at its website. Still, if you're denied, you may be able to apply for another medical card, like the ones below:
Wells Fargo Health Advantage Card: This credit card can be used at thousands of providers nationwide to cover the cost of a variety of medical procedures.
AccessOne MedCard: Instead of offering a medical credit card, AccessOne partners with hospitals to provide patients with low- or no-interest loans that are repaid with a monthly bill. AccessOne claims that anyone can qualify for this medical financing, regardless of their credit history. Before signing up for the card, make sure hospitals in your area will accept it.
Use a credit card
If you have bad credit, a credit card might actually be a more cost-effective way to cover medical expenses and avoid having to pay the especially high APRs that might come with personal loans for poor-credit borrowers — which could be 30% or more. The average APR on credit cards is now about 14.61%, with those assessing interest at 16.30%, according to the Federal Reserve.
Some caveats to keep in mind: While personal loans usually come with a fixed interest rate, credit cards mostly offer variable rates only. With a credit card, your APR might change (for better or for worse), making your monthly payments less predictable. You'll also need to keep an eye on your utilization ratio, which compares how much card debt you carry relative to your credit limit. Using more than 30% of your available credit will likely cause your credit score to drop.
Try crowdfunding
High medical costs have spurred many consumers to turn to online donors for help. Researchers at the University of Chicago estimate that 8 million Americans alone have created crowdfunding campaigns for themselves or someone in their household to help cover medical expenses.
If this is an option you'd like to consider, consider the following crowdfunding sites:
GoFundMe: You can create a free account at GoFundMe to raise money for health care costs. The campaign itself is also free (though there may be a small transaction fee for donations) and can continue to accept donations until you turn it off.
CoFund Health: CoFund Health is a crowdfunding platform that raises money for medical expenses only. A special debit card lets you access donations.
PlumFund: You can accept both online and offline donations for medical bills with a crowdfunding campaign at PlumFund. PlumFund itself doesn't charge fees, though a small third-party processing fee will be deducted from online payments.
Seek out grants for medical bills
If you're facing seemingly insurmountable medical bills, you may be able to access help through a government program or advocacy group. Some organizations offer financial aid or grants for medical bills, while others can connect you to free or low-cost health care service providers.
Here are some options: