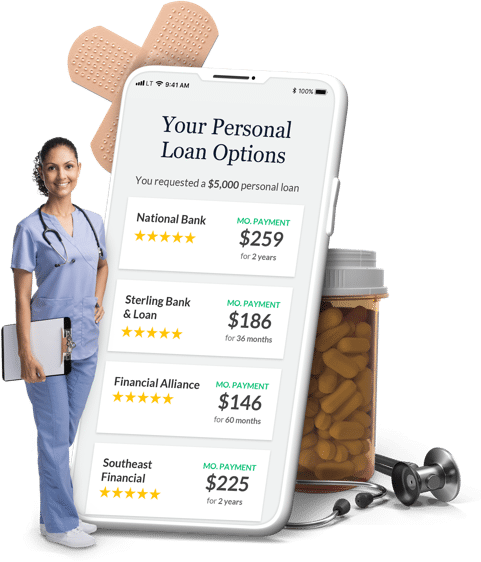 Medical Loans
Personal loans for Medical Financing
Get medical financing by shopping unsecured loans, also called personal loans or signature loans. Borrow money without putting up any collateral. LendingTree, a loan comparison website, allows you to view personal loan offers from up to five lenders. Simply fill out our online form.

Get Personal Loan Quotes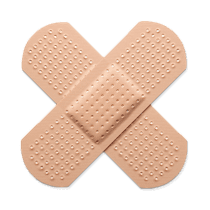 Although Americans are legally required to have health insurance, CBS news reports that a survey conducted by Transamerica found that people between the ages of 18 and 34 represented 44 percent of uninsured Americans as of July 2014. If you have health insurance, the reality is that deductibles, co-payments and charges disallowed by your health insurance company can quickly add up. The Consumer Financial Protection Bureau reported in December 2014 that 43 million U.S. consumers have past due medical debt in their credit reports. A personal loan or medical loan can help you pay off medical expenses not covered by insurance, and may also prevent additional problems when medical bills are sent to collection agencies for non-payment.
Tips for success
Check out different types of personal loans to find the one that best meets your needs for paying medical debt. Once you've chosen a type of financing, compare rates, terms, and costs. Compare the annual percentage rate or APR for each medical loan you're considering; the APR includes the interest rate, costs, and fees expressed as an annual percentage of the loan amount.
When you review loan quotes for personal/medical loans, make note of questions and concerns for each quote. Contact the lenders and ask for clarification or more information if needed. Before selecting a lender, make sure that your questions have been answered fully and to your satisfaction.

Know the difference between personal loans and payday advances: Personal loans are widely available through mainstream financial institutions such as banks and credit unions. Payday loans are designed to provide funds for a few days or weeks and are very costly due to higher risk of not being repaid on time. If you can't obtain a personal loan, ask your medical care provider about a repayment plan. Although you may pay late fees, this option is likely cheaper than borrowing a payday loan to cover medical expenses.
Always make payments on your medical loan on time. FICO reports that 35 percent of your credit scores are based on your payment history.
Featured Medical Loan Articles