Personal Loans for People With Bad Credit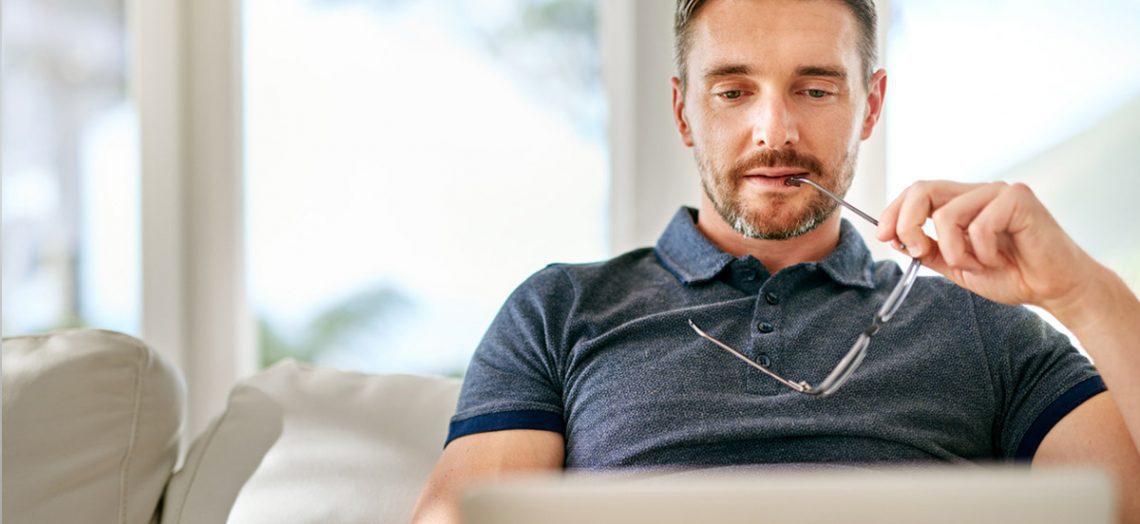 A personal loan can help you pay for a planned expense, cover an emergency or consolidate other debts. It may be difficult to get a good deal if your credit is poor, but it's not impossible.
While lenders may ask what you intend to do with the money, and some may even offer different interest rates depending on your answer, generally you can use a personal loan for almost anything you want. That being said, the loan agreement may place restrictions on using the money to gamble, invest or even for higher education expenses.
However, just because you can use the money for anything doesn't necessarily mean you should. Personal loans for people with bad credit may have fees and high interest rates, and it could be best to only take out the loan for necessary expenses.
Lenders that offer personal loans to people with bad credit
Credit unions and local banks
Before you start shopping for loan rates online, start closer to home — with your local credit union or community bank. Local banks may offer loans without any origination fees and relatively low interest rates, even if you have bad credit.
Comparing lenders online
There are also retail and online lenders that focus on loans for people who don't have perfect credit. A good place to start comparing lenders is with LendingTree's personal loan marketplace.
We reviewed LendingTree's personal loan partners to zero in on lenders that are willing to work with borrowers with less-than-stellar credit. The following lenders all offer loans online, and generally have a minimum score requirement of 600. The exact terms you receive can depend on your your score, credit history, income and other debts.
The lenders' offerings may also change depending on where you live. For example, minimum borrowing amounts and maximum APRs can be affected by state laws. Also, some lenders may not offers loans to residents of every state, or you may not be eligible for a loan if you don't qualify for an APR that's under your state's limit.
Peerform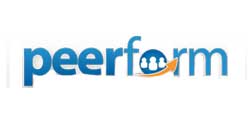 Peerform is another peer-to-peer lender, although unlike on LendingClub, individual investors on Peerform must be accredited investors (have a net worth over $1 million or made over $200,000 per year for the last two years and expect to make that much this year).
As a borrower, you may care more about what your loan's interest rate than who put up the money. You can check your eligibility and approximate loan terms with a soft credit pull. All Peerform loans have a three-year term, but you can pay it back early without a prepayment penalty.
Lending Club
LendingClub is an online peer-to-peer lending platform that offers personal loans, business loans, auto refinancing and medical financing. Investors, which range from individuals to hedge funds, can invest directly in consumer debt (such as a personal loan) using LendingClub.
The company's personal loan terms can range from 36 or 60 months, and there's no prepayment penalty. You can check your loan offer and estimated rates with a soft credit inquiry.
Avant
Avant offers access to personal loans with 24 to 60 month terms. While Avant doesn't list a minimum credit score, one of the support pages does say most borrowers have a score of 600 to 700.
You can check to see if you qualify, and what terms you might receive, with a soft inquiry, which won't hurt your credit score.
*If approved, the actual loan terms that a customer qualifies for may vary based on credit determination, state law, and other factors. Minimum loan amounts vary by state.
**Example: A $5,900 loan with an administration fee of 4.75% and an amount financed of $5,619.75, repayable in 36 monthly installments, with an APR of 29.95% would have monthly payments of $250.30.

Based on the responses from 11,574 customers in a survey of 210,584 newly funded customers, conducted from 1 Feb 2018 - 1 Aug 2019 95.05% of customers stated that they were either extremely satisfied or satisfied with Avant. 4/5 Customers would recommend us. Avant branded credit products are issued by WebBank, member FDIC.

LendingPoint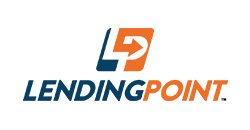 LendingPoint offers personal loans with 24 to 48 month terms. Unlike some other personal loan lenders, you can choose to receive your full loan amount and pay your origination fee over time with your loan payments.
There aren't any prepayment fees and you can check your rate with a soft credit pull. However, LendingPoint is currently only available to residents of 32 states.
OneMain Financial
OneMain Financial offers personal loans online in a dozen states and has over 1,800 retail locations in 44 states. It offers both unsecured and secured personal loans with terms ranging from 24 to 60 months.
Risks of taking out a personal loan with bad credit
While taking out a personal loan could be a necessity to cover bills, new debt can also bring new risks. Falling behind on your payments can lead to fees and hurt your credit score. And if you secured your personal loan with a vehicle, or other property, you risk losing your collateral.
One common reason for taking out a personal loan is to consolidate other high-interest debts, such as credit card debt. If you get approved for an interest rate that's lower than your credit cards' rates, this could save you money and make managing your bills easier. However, you'll also now have credit cards that don't have a balance. You could wind up using the cards, carrying a balance and find yourself back with the same credit card debt, plus your personal loan.
There's also a risk of hurting your credits score. Some lenders may let you check your eligibility or rate after reviewing your credit with a soft inquiry. However, an official application may result in a hard inquiry that could hurt your credit score, even if you don't get approved. While hard inquiries generally have a minor effect, if one at all, the impact can be increased if you're new to credit, only have a few credit accounts or have many credit inquiries on your reports.
What does your credit score really mean?
Your credit score is a numerical representation of how likely you are to fall behind on a loan payment. Consumer credit scores are solely based on the information in your credit reports, which are compiled and stored by Experian, TransUnion and Equifax.
Credit-scoring agencies, such as FICO and VantageScore, create credit-scoring models that turn the information in your report, such as your payment history on loans and credit cards, into a score. There are many different models, including industry-specific models that credit-scoring agencies create to help auto lenders and bank card issuers. The models are also periodically updated to try and increase how effective they are at predicting risk.
Base FICO scores may be the most widely used credit scores. The base scores range from 300 to 850 (as do the most recent VantageScore credit scores), with a higher score indicating that you're less likely to fall behind on payments. In other words, lenders consider a higher score to be better since they're more likely to get their entire loan amount back. As a result, people with higher credit scores may be eligible for more credit products and lower interest rates.
Get a free credit score estimate from My LendingTree.
What impacts your score
Consumer credit scores generally measure the same thing and use similar scoring criteria. For  VantageScore and FICO scores your payment history can be the most influential factor in determining your score. How much you currently owe on loans and credit cards is another important factor.
Having a history of on-time payments can help increase your score, while late payments, missed payments, having an account sent to collections or declaring bankruptcy can hurt your score.
When it comes to how much you owe, the amount you have left to repay on installment loans and the number of accounts you have with a balance can impact your score (less debt and fewer accounts with a balance are better). Your utilization rate, the percentage of your available credit on revolving accounts (such as credit cards), can also be very important; a high utilization rate can hurt your score.   
Other factors that can impact your score include the types of credit accounts you have, the length of your credit history and whether you've applied for or opened new credit accounts recently. Generally, having a mix of different accounts types, a long credit history and sparingly applying to accounts is best.
What's a good score?
FICO lists what it considers to be the ranges for poor to exceptional credit. It says:
579 and lower is poor

580 to 699 is fair

670 to 739 is good

740 to 799 is very good

800 to 850 is exceptional
Lenders can use a credit score to help them determine whether to accept an application, and what terms to offer. However, your credit score is often only part of the underwriting equation. Even if you have a perfect 850 credit score, you might not be eligible for some loans or credit cards. For example, LendingPoint requires you to make at least $20,000 a year and have a personal bank account. Neither your income nor having bank accounts directly impact your credit score.
Still, in general, a lower credit score can make it more difficult to qualify for financial products. And, if you do qualify, you may to pay more interest and fees than someone with a higher credit score.
Additionally, a low credit score could make it more difficult to rent a home, you may have to pay a deposit on utility or telecommunications accounts, and you might have higher insurance premiums.
By clicking "Compare Personal Loan Rates", you may or may not be matched with any lender mentioned in this article. Based on your creditworthiness, you may be matched with up to five different lenders in our partner network.
How do you end up with bad credit?
Many derogatory marks — information on your credit reports that could hurt your score — stems from a lack of paying bills. Late payments, charge-offs, collection accounts, liens, judgments, foreclosures and bankruptcies are all derogatory marks, and they all relate to nonpayments. If you had a good score at one time, and it's since dropped, one (or several) of these marks could be the culprit.
A high utilization rate can also hurt your score, and if you recently applied for a lot of loans or credit cards the hard inquiries could bring it down as well.
If you're new to credit, you may have a low score because you haven't had a chance to build your credit history yet. In fact, you may not be scorable at all. FICO requires an account that's been open for at least six months on your credit report, and at least one account with activity during the previous six months before it can score you.
How can you improve your credit?
The impact of a derogatory mark can diminish with time. So, in part, improving your credit may be a bit of a waiting game. But there are some steps you can take that could speed up the process.
Lower your credit utilization rate
If you can lower your utilization rate on revolving accounts you may quickly see an increase in your score. However, that involves paying down the accounts, which you may not be able to afford right now.
Using an installment loan, such as a personal loan, to pay off credit cards can actually lower your utilization rate. Although your overall debt doesn't decrease, installment loans aren't part of the utilization calculation. So, you'll now be using a smaller amount of your available revolving credit, which can help your score.
Review your reports and dispute errors
You can also look for errors on your credit reports. If you find errors or realize accounts were fraudulently opened in your name, you can file disputes with the credit bureaus and they will have to investigate. Accounts that you didn't open and debts that you don't owe shouldn't be on your reports. If negative marks are associated with these accounts and the bureaus remove the accounts, your score could increase.
Keep in mind, if you had late payments on a legitimate account, or one of your accounts was sent to collections, the account can stay on your report even if your bring it current or pay off the debt.
Laws and company regulations dictate how long information will stay on your reports. Most derogatory marks stay for up to seven years from original date of occurence. For example, if you stopped paying a debt and it eventually got sent to collections, the seven years would start with the first missed payment. Even if the account is sold to a different collections agency, the timeline doesn't reset. The exceptions to the seven-year term are for unpaid tax liens and bankruptcies, which may remain for up to ten years, and credit inquiries, which will only stay for two.  
Build positive credit history
In addition to removing inaccurate negative information from your credit reports and lowering your utilization rate, adding positive payment information to your reports could help your score. You may be able to do this by opening a secured credit card or credit builder loan and making on-time payments.
And although it may not have a direct impact on your score today, you may also want to set up an emergency fund. Once you do, you'll be able to use those savings during a rough patch rather than take on more debt or miss a bill payment.
¹Not all applicants will qualify for larger loan amounts or most favorable loan terms. Loan approval and actual loan terms depend on your ability to meet our credit standards (including a responsible credit history, sufficient income after monthly expenses, and availability of collateral). Larger loan amounts require a first lien on a motor vehicle no more than ten years old, that meets our value requirements, titled in your name with valid insurance. Maximum annual percentage rate (APR) is 35.99%, subject to state restrictions. APRs are generally higher on loans not secured by a vehicle. The lowest APR shown represents the 10% of loans with the most favorable APR. Active duty military, their spouse or dependents covered under the Military Lending Act may not pledge any vehicle as collateral for a loan. OneMain loan proceeds cannot be used for postsecondary educational expenses as defined by the CFPB's Regulation Z, such as college, university or vocational expenses; for any business or commercial purpose; to purchase securities; or for gambling or illegal purposes. Borrowers in these states are subject to these minimum loan sizes: Alabama: $2,100. California: $3,000. Georgia: Unless you are a present customer, $3,100 minimum loan amount. Ohio: $2,000. Virginia: $2,600.

Borrowers (other than present customers) in these states are subject to these maximum unsecured loan sizes: Florida: $8,000. Iowa: $8,500. Maine: $7,000. Mississippi: $7,500. North Carolina: $7,500. New York: $20,000. Texas: $8,000. West Virginia: $7,500. An unsecured loan is a loan which does not require you to provide collateral (such as a motor vehicle) to the lender.