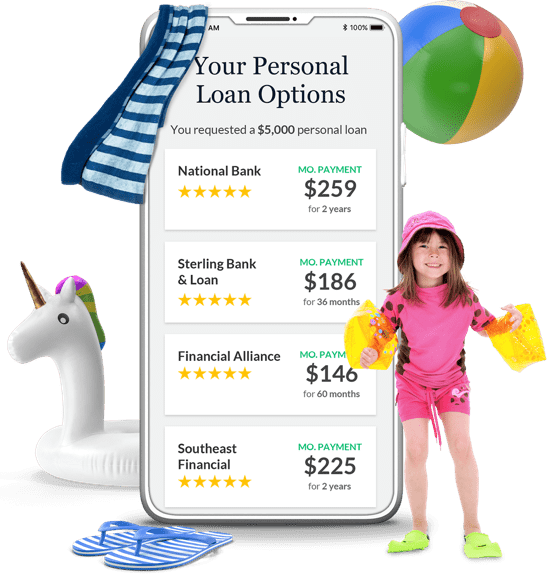 Pool Loans
Unsecured loans, also called personal loans or signature loans, involve borrowing money without putting up any collateral. LendingTree personal loan offers allow you to shop for the best rates and terms for personal loans up to $35,000.

Let's find the best personal loan for you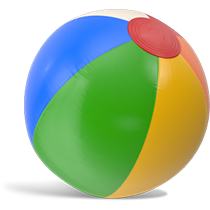 The Cost of Your Pool
Thinking of installing a pool at your personal residence? Depending on where you live and how you plan to finance, it's bound to be an expensive endeavor.
With the average in-ground pool costing $48,220 to install, most people don't have the cash on hand to make it happen, so they turn to financing. There are many different ways to get a pool loan, with pros and cons for each method.
Before you can start to evaluate your financing options, you need to get an idea of what your pool will cost. There are several different models, each with their own longevity expectations and price points.
Jason Vaughan, president of National Pools of Roanoke, a Roanoke, Va.-based pool retailer, let us in on the pros and cons of each model.
Pool types and costs
| Type of pool | Estimated cost |
| --- | --- |
| Above-ground | $5,000-$10,000 |
| Vinyl | $35,000-$50,000 |
| Fiberglass | $45,000-$85,000 |
| Concrete | $50,000-$100,000 |
Above-ground
Above-ground pools are going to be your cheapest option. Vaughan describes them as disposable as they are easy to put in and take out.
He says the price typically falls under $10,000, and that depending on how many bells and whistles the customer wants, you can install one for as little as $5,000. If the manufacturer supplies an installation kit and you feel confident in your DIY skills, you should be able to cut costs even further.
Vinyl
In-ground vinyl pools are a step up from above-ground pools. While they use the same lining, they're a more permanent structure usually accompanied by some type of deck or patio.
Vaughan notes that while they are only the second most expensive option, they may be the most practical depending on your climate.
"In northern markets you have shorter time frames between freeze and thaw," he explained. "Vinyl is not as adversely affected by some of the effects of cold like concrete is. It's a bigger market than concrete for many homeowners — especially up north."
The major negative to this type of pool is that you will have to take care not to puncture the pre-manufactured lining. Vaughan says that when properly cared for, you can expect the lining to last for the duration of your homeownership — but not much longer.
According to HomeAdvisor.com, you can expect to pay $35,000 to $50,000 for a vinyl pool — including installation. Price will vary based on your individual project requirements and where you are located.
Fiberglass
Fiberglass pools are another pre-manufactured product. You pay more for the materials, but installation is not as labor intensive. Compared with a one- to two-month installation period for in-ground vinyl pools, you can conceivably get a fiberglass pool installed in as little as two weeks. You can also expect your fiberglass pool to last longer than one with vinyl lining.
Depending on your location, you can expect to spend $45,000-$85,000 on a fiberglass pool, including installation services.
Concrete
In-ground vinyl pools are a step up from above-ground pools. While they use the same lining, they're a more permanent structure usually accompanied by some type of deck or patio.
Concrete pools are the most luxurious option, though as noted above, they may not be the best option for homeowners in colder climates thanks to freeze/thaw cycles. Concrete pools are customizable, and often take two to three months to build. If you want a waterfall feature or a vanishing edge, concrete is the way to go.
They do come at a much steeper cost, though. Vaughan, who works primarily with concrete, puts the low end at $35,000 before installation regionally, though he has worked on projects that ranged at half a million dollars and above.
Nationally, you can expect to pay anywhere between $50,000 and $100,000, including installation depending on your project specifications and location.
"You really have to look at it as a project cost, not a pool cost," said Vaughan. "The project cost is usually about double the pool cost."
That means if you're putting in a $10,000 above-ground pool, you should budget for a total of $20,000. If you're putting in a $35,000 concrete pool, your total costs are likely to be at least $70,000.
While you're unlikely to recoup your total investment upon selling your home, a joint report by the National Association of Realtors and National Association of Landscape Professionals reveals that you are likely to recover 50% of those costs — meaning that a pool will add value to your home, just not as much value as you put into it.
Another added cost to consider is increased property taxes. When your home value rises, your property taxes do, too. It may be wise to talk to a realty professional about potential reappraisals to get an idea of how your locality would tax your home based on your aquatic addition.
Beyond ancillary project costs, you'll also want to think about ongoing maintenance. Vaughan says that you can expect to spend about $50/month on chemicals, but your costs will go up if you want to hire someone else to take care of the maintenance.
"Major [or warmer] markets have more competition," Vaughan said. "If there aren't as many pools in the marketplace, hiring someone for maintenance is more expensive. Customers can spend $50 to $400 per month depending on which market they live in."
Before installing a pool, you will also want to call up your insurance company to see how the addition will affect your homeowners policy premiums.
Ancillary Costs
As you install your pool, there will be additional costs to getting the project done. These costs include:
Construction of deck or patio
Federally-mandated barrier or fencing
Ways to get a loan for a new pool
There are many different ways to secure swimming pool financing. While you won't necessarily find a product labeled "pool loan" on your lender's website, there are a litany of financial products which can get you the money you need to install your family's warm-weather oasis.
Chris Blakely, CFP based in Pennsylvania, recommends these products in a very specific order.
Dive Into These Great Personal Loan Articles