How Does LendingTree Get Paid?
LendingTree is compensated by companies on this site and this compensation may impact how and where offers appear on this site (such as the order). LendingTree does not include all lenders, savings products, or loan options available in the marketplace.
Certified Pre-Owned Warranty vs. CarMax Warranty
Updated on: February 9th, 2021
Editorial Note: The content of this article is based on the author's opinions and recommendations alone. It may not have been reviewed, commissioned or otherwise endorsed by any of our network partners.
A warranty might be your biggest worry if you're thinking about buying a used car. Both certified pre-owned (CPO) and CarMax cars are types of used vehicles that come with a warranty, but which one is best? A CPO warranty is going to be longer, but the car itself may be more expensive. When it comes to CarMax versus a certified pre-owned warranty, we'll explain the differences — what they are, how they work and other warranty options.
Warranty basics
Before we dive into a CPO warranty versus a CarMax warranty, here's a brief explainer on warranties in general.
New car warranties
All new cars have a warranty from the manufacturer. The manufacturer's warranty is the automaker guaranteeing that the car will work like new for a set amount of time and miles — or they'll fix it for you, free.
Used car warranties
The original, new car warranty may be expired by the time a vehicle is sold as a used car. The seller may offer some type of warranty or sell it as is, meaning there is no warranty and anything that breaks will be the new owner's responsibility. That said, if the seller makes certain promises about the car, that could be considered an implied warranty. Implied warranties could help protect you from a lemon car.
Here are some of the common types of new and used warranties:
Powertrain. This type of warranty covers the things that make the car go: engine, transmission and drive axle.
Basic. Sometimes referred to as a bumper-to-bumper warranty, this is a warranty that covers all the basics including the air conditioner, heater, radio, suspension and much more.
Limited. This simply means that not everything is covered. There may be some things that you would have to pay for or fix yourself if they break. You may see a "basic, limited warranty." This could mean that the basic warranty excludes the electrical switches or something of the sort. Read a limited warranty carefully.
Extended. Extended warranties are also called vehicle service contracts (VSC). The provider promises to service your vehicle — parts and labor — to fix any problem that's covered under the contract. An extended warranty could offer any type of coverage, from basic to high-tech and comes with an extra cost. We talk more about them below.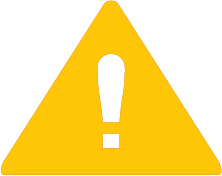 TIP: 
Check out these
online car-buying sites and apps
for some of our best places to find a used car.
CarMax warranty: How it works
CarMax is a chain of stores that sells used cars only, the largest of its kind. It offers all types of brands and "no-haggle" prices — a vehicle's sticker price is how much it costs — though you should always check a car's price against its value according to Kelley Blue Book (KBB) or other industry guide. Every vehicle comes with the following:
Money-back guarantee
This is CarMax's return policy. If you change your mind about a purchase, all CarMax vehicles have a 30-day 1,500-mile, money-back guarantee.
Limited warranty
All CarMax vehicles also have a free 90-day, 4,000-mile limited warranty. This is a much shorter coverage window than what a CPO warranty typically offers.
MaxCare
This is CarMax's optional extended warranty. There's a cost and a limited window for when you can buy it — it's only available at the time of a car purchase and may not be added later. MaxCare covers most things in the car, including:
Powertrain: Engine, transmission and drivetrain
Electronics and electrical systems: Includes the radio and the wiring
Steering
Suspension: The parts of the car that suspend the cabin above the chassis.
Climate control and cooling system: Heating and AC
The price depends on the vehicle and plan you choose. MaxCare for a sedan, for example, will typically be cheaper than MaxCare for an SUV. You'll also need to decide the:
Average number of miles you'll drive in a year
Repair deductible you want, between $50 and $500
Length of the warranty, up to five years or 150,000 miles
Because of this, you won't know the exact price of MaxCare until you select a vehicle and the type of warranty coverage you want. You could use this calculator to get an idea of what it might cost. We saw prices between about $1,200 and $4,200.
If you think an extended warranty is right for you, compare MaxCare to extended warranties you could get through a CPO dealer or from an extended warranty company. For example a $5,000 warranty might cover six years/75,000 miles on a Porsche. A $1,700 warranty might be for a three-year/36,000-mile warranty on a Nissan.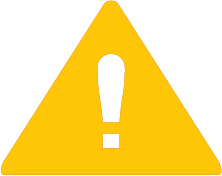 TIP: 
CarMax isn't the only no-haggle used car seller out there. You could also check out our
review on Carvana
as well as our
Vroom review
.
Certified pre-owned warranty: How it works
CPO cars are used vehicles that are certified by the manufacturer and stamped with a manufacturer-backed warranty to prove it. The price of that warranty is included in the price of the car, one reason certified pre-owned vehicles are more expensive than other used cars. They also must pass a rigorous inspection done by factory-trained mechanics.
To get a CPO vehicle, you have to go to the dealership of the car brand you want — you couldn't get a Toyota CPO vehicle at a Ford dealership. You could, however, get a non-CPO used Toyota at a Ford dealership and buy an extended warranty, similar to what you could do at CarMax.
What a CPO warranty covers
It depends on the automaker, but most offer a powertrain warranty and a basic or limited warranty. Keep in mind that these may begin from the car's original in-service date. For example, Buick adds one-year/12,000 miles to the original limited warranty for a total of five years, 62,000 miles for its CPO vehicles.
Compare CPO Warranties
Automaker
Basic Warranty
Powertrain Warranty
Acura
6 years, 100,000 miles
7 years, 100,000 miles
Alfa Romeo
5 years, 100,000 miles
Audi
5 years, unlimited miles
BMW
5 years, unlimited miles
Buick
5 years, 62,000 miles
6 years, 100,000 miles
Chrysler
39 months 39,000 miles
7 years, 100,000 miles
Chevrolet
4 years, 48,000 miles
6 years, 100,000 miles
Dodge/Ram
39 months, 39,000 miles
7 years, 100,000 miles
Fiat
39months, 39,000 miles
7 years, 100,000 miles
Ford
4 years, 48,000 miles
7 years, 100,000 miles
GMC
4 years, 48,000 miles
6 years, 100,000 miles
Honda
5 years, 86,000 miles
7 years, 100,000 miles
Hyundai
5 years, 60,000 miles
10 years, 100,000 miles
Infiniti
6 years, 75,000 miles
Jaguar
7 years, 100,000 miles
Jeep
39 months, 39,000 miles
7 years, 100,000 miles
Kia
6 years, 72,000 miles
10 years, 100,000 miles
Land Rover
7 years, 100,000 miles
Lexus
6 years, unlimited miles
Lincoln
6 years, 100,000 miles
Mazda
4 years, 48,000 miles
7 years, 100,000 miles
Mercedes-Benz
5 years, unlimited miles
Nissan
7 years, 100,000 miles
Porsche
6 years, unlimited miles
6 years, unlimited miles
Subaru
7 years, 100,000 miles
Toyota
7 years, 97,000 miles
7 years, 100,000 miles
Volkswagen
Model-specific
Volvo
5 years, unlimited miles
Information current as of publication date.
Which is better? CarMax vs. certified pre-owned warranty
A certified pre-owned warranty will typically last longer than the 90-day CarMax warranty that you get for free. Many automakers add at least one year to the car's original basic or limited warranty and some even include roadside assistance, something you would have to pay extra for at CarMax. However, you might pay more for a CPO than a similar make and model in the same condition at CarMax.
In both cases, you probably will have the option to get an extended warranty. As we mentioned earlier, the CarMax extended warranty is called MaxCare and, like any extended warranty, the price depends on the car and the coverage you select. You'll have to decide if an extended warranty is worth the extra cost and potential peace of mind. If it is, don't forget to factor the expense into your overall costs of buying and financing a car.
Questions to ask when looking at warranties
As you can see, warranties can be tricky to discuss, but you don't have to be a professional mechanic to understand them. Here are some questions you could ask to make sure you know what's included, what isn't and at what price.
What's covered?
Does it only offer powertrain coverage or does it also offer basic coverage?
How long does it last?
If the warranty lasts five years, is it five years from the day you buy the car or until the car is five years old?
How many miles does it last?
If the warranty is for 50,000 miles, is that 50,000 miles on top of the car's current mileage or until the car has 50,000 miles total?
Questions to ask about extended warranties
What's the deductible?
Will you have to pay $50 every time the car has a problem or $200? And is the deductible charged every time the car goes into the shop or will you be charged the deductible for every problem the mechanic has to fix? If the latter is true, you may have to pay the deductible three times if the car goes into the shop once with three problems.
What's the price?
Don't let the person trying to sell an extended warranty to you say the warranty costs just $20 a month and can be included in your car payment. If you have a six-year auto loan, $20 a month can add up to $2,000 with interest. Ask what the total price is. You almost never have to buy an extended warranty in order to get financing for the car. You have the right to refuse it if you don't want it.
If you do want it, you could finance it at that time or buy it with cash. You could get one at almost any time; you could even shop around and price compare. The drawback to waiting is that you may have to pay cash for it later; you won't be able to finance the price of the extended warranty into your car loan after your car loan is finalized.