How Does LendingTree Get Paid?
LendingTree is compensated by companies on this site and this compensation may impact how and where offers appear on this site (such as the order). LendingTree does not include all lenders, savings products, or loan options available in the marketplace.
Can You Negotiate a Car Payoff Balance?
Updated on: February 21st, 2021
Editorial Note: The content of this article is based on the author's opinions and recommendations alone. It may not have been previewed, commissioned or otherwise endorsed by any of our network partners.
Your payoff balance is the amount owed on your vehicle loan, including interest and early termination fees, if any. Whether you can negotiate a car payoff balance for a lower amount depends on the lender and what you're willing and able to do. It takes two to tango, as the saying goes. But it could be worth the effort — you might save money and free up your budget for other things.
How to negotiate a car payoff: 5 steps
There's no guarantee that you'll be able to lower the amount you owe on your car loan, but following these steps will help improve the odds.
1. Keep making your payment
While you negotiate a payoff, keep making your existing car payment, if possible. Even if the car is wrecked or broken down and isn't drivable, you don't want to get behind in your payments. A black mark on your credit history and a lower credit score could hurt your credibility at the same time you're negotiating with your lender.
2. Find out what you owe
Obtain the exact dollar figure of what you owe on your car loan — you may be able to get this number by checking your balance online or with a quick call to your lender. Is it a few hundred dollars or a few thousand? It may be more or less than you think, so get the exact amount.
Most lenders will provide a 10-day payoff quote. This payoff amount is the exact amount it would take to completely pay off the loan if you do so within 10 days. After that time, the amount may go slightly up or slightly down, depending on your payment schedule.
Negotiating a payoff balance vs. paying off a car loan early:
 Requesting a lower payoff balance is different from paying off your car loan early. In both cases, you'll need to ask for the payoff amount. But if you're ready to pay off your loan in full,
here's how
.
3. Take a look at the big picture
Now that you know how big the financial obstacle is in front of you, there's more information you may need before requesting a lower payoff amount.
Can you afford to make a lump-sum payment? You might be looking to negotiate the car payoff because your car was totaled and insurance won't cover the balance between what the car is worth and what you owe. Or maybe your car just doesn't work and you're looking to get out of it. The lender might agree to a lower payoff if you're willing to pay off at least part of the balance with a lump sum. Look at your bank account and see how much money you have that you could put toward the balance.
Do you need another car? You most likely do if you're looking to replace a wrecked or totaled car. In that case, budget for a lump sum payoff as well as a potential down payment on your new vehicle. If you can't afford both, consider how much you could continue to pay each month on your old car as well as a new one.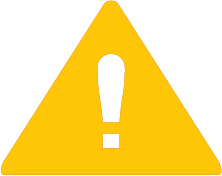 Tip
: If you're having trouble paying your bills, the
National Foundation for Credit Counseling
(NFCC) is a nonprofit group that could help. Its accredited counselors could help you better understand your finances and how to pay down your debt. Its services are free or low cost.
4. Talk to the lender
Now that you have gathered the right information, it's time to talk to your lender. This may seem scary, but you've got some facts on your side. Plus, the only thing worse than talking to a lender is not talking to a lender, because they could be looking at repossession if you've postponed this conversation and fallen behind on payments.
To have this conversation, you could call the lender or go in person to one of its locations, whichever makes you feel more comfortable. Here are some tips before you call or make the trip:
Say you want to avoid repossession. Lenders usually want to avoid it, too. Repossession isn't cheap. There are a ton of fees involved and the lender could only expect to get either the scrap metal value or the wholesale value of the car, which are much lower than the retail value or the trade-in price of a car.
Offer the wholesale value of the car. At auction, cars are valued at their wholesale prices. If you offer the wholesale value of the car, the lender could avoid the fees associated with a repossession.
Don't agree to more than you can afford. This may be common sense, but don't agree to pay your lender $2,000 in cash if you only have $1,000. If you're negotiating a new monthly payment, don't agree to pay $300 a month if you know that you can't afford it  — and don't forget you may have a new car payment, too. The worst thing that can happen is defaulting on your original agreement plus a new loan.
Tell them you're considering bankruptcy. If this is the truth, tell the lender. It could impress upon them how serious the situation is and that you're still trying to do the right thing and work with them. If you're working with a credit counseling agency, such as NFCC, tell the lender that as well. You can read more about bankruptcy options here.
Be polite. Even during the stress of the aftermath of a car accident or financial strain, don't be rude or mean to the people you're asking for help. Explain your situation, say you're trying to do what you can and ask for them to work with you and help you.
5. Get everything in writing
Sure, your phone call to the lender is probably recorded, but it's important to get things in writing. Whatever new agreement you and the lender reach, request  a copy of it. If you called them, ask for them to email or mail a copy to you.
Downsides to negotiating a car payoff balance
Paying less than what you agreed to in your contract will negatively affect your credit. Even if the lender agrees to reduce your payoff amount, you didn't follow through on your original contract. When or if you apply for a loan in the future, lenders will see that you didn't pay what you agreed to for the car and consider the chances that it might happen again.
Your credit score could recover from this, perhaps more easily than it could recover from a repossession or complete nonpayment. You could check out these credit repair tips.
Alternatives to negotiating a car payoff balance
If the lender is not willing to negotiate or work with you, don't worry, you still have options.
Get a personal loan
You could pay off your car loan balance with a personal loan, but beware of a higher interest rate than what you might have paid for your auto loan. The average best offered APR among personal loans ranged from 9.82% to 22.62% based on borrower credit bands, according to LendingTree. But it's possible that a personal loan could save you from repossession — a personal loan would pay off your car loan and you'd make payments on the personal loan, perhaps at a longer term.
Pay with a credit card
Be careful with this solution as well, because, like a personal loan, credit cards tend to have high interest rates. But if the payoff balance is small and you know you'll be able to wipe it out in a couple months, paying with a credit card might work. There are also zero-interest credit cards out there, but you need excellent credit to qualify for them.
Ask the insurance company for a higher payout
If your car was totaled and your insurance payout is lower than what you owe on your car loan, you may have recourse other than simply paying the loan balance. Sometimes insurance companies offer lowball quotes. Many people don't realize they can ask for or sue for a higher amount.
Trade in your car. Buy another car and use your current car as a trade-in, rolling what you owe on your old car into the loan on the new car. You'll need lender approval to carry that negative equity into your new loan, and one more thing: becoming upside down on your new loan runs the risk of landing you back in hot water in case of an accident or theft of your new car. GAP insurance as well as the appropriate amount of auto insurance is highly recommended in this situation.
Refinance your auto loan. If your car still works and you don't want to or can't make the payoff balance, consider refinancing the car loan for a lower payment instead. You could read more about how to refinance your car loan here.