The CARES Act: PPP Loans and Other COVID-19 Business Relief
Published on: April 2nd, 2020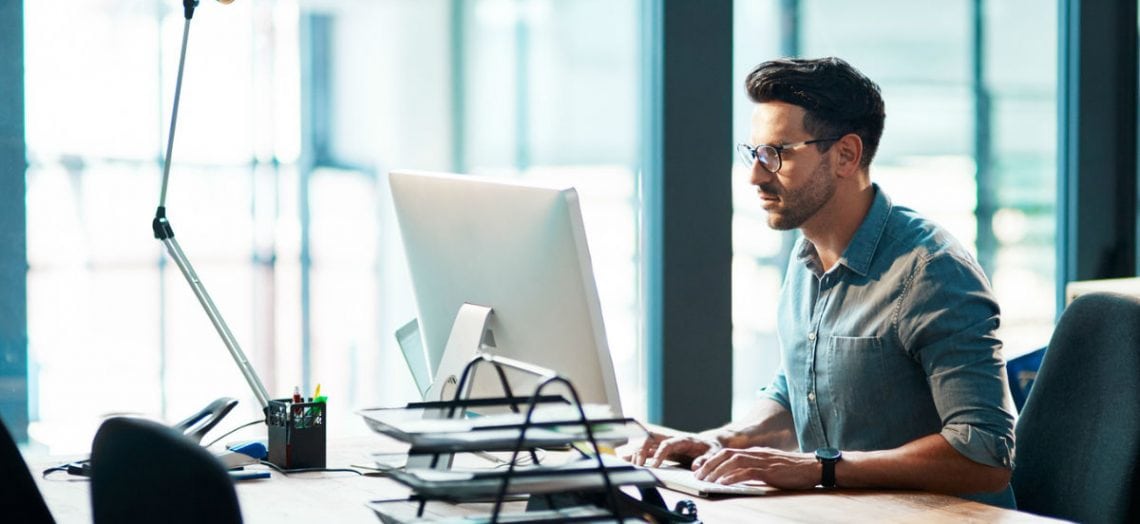 Note: The Paycheck Protection Program and Economic Injury Disaster Loan program both reopened on April 27. However, the SBA is only processing existing EIDL applications and not currently accepting new EIDL applications. This page will be updated as each program's status develops.
The federal government enacted the $2.2 trillion CARES (Coronavirus Aid, Relief, and Economic Security) Act to put $349 billion in the hands of small business owners devastated by the COVID-19 pandemic. These funds were allocated to new programs — or expanded ones — offering extremely low-interest loans, many of which will not need to be paid back. Many small businesses are eligible for:
These measures are in addition to the U.S. Small Business Administration's existing disaster loans program, expanded under the earlier Coronavirus Preparedness and Response Supplemental Appropriations Act, 2020 and further tweaked in the CARES Act. That's where we'll begin.
Emergency SBA disaster loans
The U.S. Small Business Administration has opened its disaster loan program to businesses affected by COVID-19. Small businesses and nonprofits in all states can apply for low-interest Economic Injury Disaster Loans (EIDL) up to $2 million. As of mid-April, however, some small business owners reported that their loans were being capped at amounts as low as $15,000.
To be eligible, businesses, including sole proprietors and independent contractors, as well as private nonprofits, cooperatives or tribally-owned entities must meet SBA size requirements set for their particular industry. The size limit for many industries is 500 employees.
The loans may be used to cover business expenses such as payroll, fixed debts and accounts payable. The interest rate on EIDLs is:
3.75% for small businesses

2.75% for nonprofits
Apply
Visit the SBA's disaster loan assistance portal to apply for a COVID-19 EIDL.
Disaster loan advance
While waiting for your EIDL, you may be eligible to receive a $25,000 SBA Express Bridge Loan or an advance of $1,000 per employee, up to a total of $10,000, that does not need to be repaid. Established by the CARES Act, grant recipients must be eligible EIDL borrowers qualified to receive COVID-19 assistance. The SBA must distribute the funds within three days of receiving an application.
You must request the advance in your EIDL application to be considered. Advances must be used for the following purposes:
Providing paid sick leave to employees
Maintaining payroll
Meeting increased costs for materials
Making rent or mortgage payments
Repaying obligations that cannot be met because of revenue losses
Business owners with an existing SBA disaster loan:
You're eligible for automatic deferment. The SBA is deferring existing SBA loans from previous disasters through Dec. 31, 2020. Read more about SBA coronavirus assistance and additional resources for small business owners.
Paycheck Protection Program (PPP)
This new loan program created by the CARES Act uses an SBA loan platform familiar to many small business owners: the popular 7(a) loan program. The 7(a) is the SBA's primary small business financing program. The biggest difference is that these PPP loans may be fully or partially forgiven — we'll talk more about forgiveness in the next section — with six months of deferred loan payments. Here are other ways PPP loans are different from traditional 7(a) loans:
Maximum loan amounts: The bill raised the maximum 7(a) loan amount to $10 million from $5 million.
Eligibility requirements: Check out the full list of PPP eligibility requirements below, but the SBA will significantly relax its typical 7(a) requirements in several ways:

Lenders have expanded approval authority. Rather than repayment ability for example, lenders can approve based on whether a business was operational on Feb. 15, 2020, and paid employee salaries and payroll taxes, or paid independent contractors.
A previous requirement that companies must show their inability to secure credit elsewhere is waived.

Higher loan guarantees: The SBA can now guarantee 100% of 7(a) loans, up from the standard 7(a) maximum of 75% to 85%. Loan guarantees are one reason partner lenders are able to keep SBA loan rates relatively low.
New rate cap: Speaking of rates, the maximum fixed interest rate for a PPP loan is 1%. Maximum rates for the 7(a) in early March 2020 ranged as high as 12.75% for a fixed rate 7(a) and 9% for a variable rate 7(a) loan.
Fees, personal guarantee waived: Like the EIDL, companies will not be required to supply a personal guarantee for PPP loans. This applies to any amount up to the $10 million maximum. Fees normally associated with the 7(a) are also waived as are collateral requirements.
Approved borrowers can use PPP loans to cover mortgage payments, rent and utilities, as well as payroll expenses including:
Employee salaries
Paid sick or medical leave
Insurance premiums
The SBA will use an applicant's payroll costs to determine the size of their PPP loan. For non-seasonal employers, your maximum loan amount would be equal to 2.5 times your average monthly payroll costs during the year preceding your loan date. If your business was not operational in 2019, your loan amount would be based on 2.5 times average payroll costs incurred in January and February of this year.
When calculating your average monthly payroll costs as an employer, you may only include the following payroll expenses:
Salary, wages, commission, or similar compensation
Payment of cash tips, or equivalent compensation
Payment for vacation, parental, family, medical or sick leave
Allowance for dismissal or separation
Required payments for group health care benefits, including insurance premiums
Payment of retirement benefits
Payment of state or local tax on the compensation of employees
Sole proprietors, independent contractors and self-employed business owners can include any wages, commission, income, net earnings or similar compensation when calculating payroll costs, as long as the total does not exceed $100,000 in one year.
Qualify
Similar to SBA disaster loans, PPP loan applicants must meet the SBA's industry-specific size standards, which often require a business to have fewer than 500 employees, though there are exceptions. Eligible entities include:
Businesses, including sole proprietors, independent contractors and gig workers
501(c)(3) nonprofits, including religious organizations
501(c)(19) veteran's organizations
Tribally-owned entities
Independently-owned franchises with fewer than 500 employees
Apply
Business owners can apply for PPP loans through any financial institution already approved to issue SBA 7(a) loans. Find an SBA-approved lender and resources near you.  In the meantime, you can check out the sample application form.

Loan forgiveness
PPP loans are eligible for loan forgiveness, as long as borrowers spend funds on approved payroll and rent obligations, as discussed earlier. However, approved payroll expenses do not include employee compensation exceeding $100,000.
Loan forgiveness would be based on how much you spend in an eight-week period after taking out the loan. You must spend at least 75% of funds on payroll expenses alone.
If the full amount is forgiven, you would not be responsible for any interest accrued during the eight-week period. Any portion of the loan that is not forgiven would need to be repaid according to the loan terms that you and your lender agreed upon.

What affects my loan forgiveness?
The purpose of the Paycheck Protection Program is to encourage business owners to retain employees despite a slowdown in business due to COVID-19 precautions. If you take out a loan through the program, the amount forgiven will be reduced proportionally by any reduction in employees during the eight-week period.
If your total payroll expenses related to workers earning less than $100,000 annually decreases by 25%, the amount forgiven will be reduced by the same amount. If you've already laid off employees before getting your loan, you may be able to receive full loan forgiveness if you rehire those workers before June 30.
Any amount that is not forgiven retains its 100% SBA guarantee, as well as a maximum interest rate of 1% and repayment terms up to two years.
Debt relief on other SBA loans
Business owners who already have a non-disaster SBA loan may be eligible for debt relief as well. This would apply to those with an existing 7(a) loan, including Community Advantage loans, SBA 504 loans or microloans.
Changes to Express loans
The CARES Act also brings changes to the SBA Express loan program. The maximum Express loan amount increases to $1 million from $350,000. Express loans come in smaller amounts than standard 7(a) loans and have a faster turnaround time. Fees for military veterans who receive SBA Express loans are also permanently waived under the program.
Unemployment assistance for self-employed business owners
The CARES Act introduced the Pandemic Unemployment Assistance program for those who have lost wages as a result of COVID-19. The program opens up state-level unemployment benefits to those who are typically not eligible, including:
Self-employed individuals
Independent contractors
Workers with limited employment history
The legislation also pledges reimbursement to nonprofits, government agencies and American Indian tribes for costs incurred through Dec. 31, 2020, to pay unemployment benefits. States can also hire temporary workers to more quickly process unemployment claims.
Each recipient of unemployment insurance or Pandemic Unemployment Assistance will receive an additional $600 weekly for up to four months. An additional 13 weeks of unemployment benefits are offered to those who remain unemployed after state resources are no longer available.
Apply
Each state runs its own unemployment insurance program that provides funds for people who lose their jobs through no fault of their own. You must meet your state's individual eligibility requirements.
Visit CareerOneStop.org, a resource from the U.S. Department of Labor, to find state-by-state details about unemployment benefits and requirements.
Payroll tax credits
As a result of the CARES Act and earlier relief measures, employers can receive refundable payroll tax credits for:
The costs of providing paid sick leave to their employees. Eligible employers could retain the amount of payroll taxes equal to the amount of qualifying sick and child care leave that they paid rather than deposit them with the IRS.
50% of wages paid to employees during the COVID-19 crisis. The credit is available to business owners whose operations were fully suspended as the result of a shutdown order or whose gross receipts dropped more than 50% compared to the same quarter in the previous year.
Let's take a closer look at the wage tax credit:
For businesses with fewer than 100 full-time employees, all employee wages are subject to the tax credit whether employees are working or not working. For businesses with more than 100 full-time employees, the credit applies to wages paid to employees who were retained but not currently working because of circumstances related to COVID-19. The credit is provided for the first $10,000 in compensation paid between March 31 and Dec. 31, 2020 including health benefits.
Additional tax provisions from the CARES Act include:
Deferment of employment taxes: Employers can also defer payment of their share of Social Security tax. The deferred employment taxes must be paid throughout the next two years.
Modification of net operating losses (NOL): NOLs are typically subject to a taxable-income limit and may not be applied to previous years to reduce income. But the new legislation allows business owners to take NOLs from tax years 2018, 2019 and 2020 and carry those back five years to offset income and provide cash flow to use during the crisis.
Modified limits on other losses: Pass-through entities and sole proprietors are no longer subject to loss limitations, allowing them to apply excess business losses toward improving cash flow.
Exemption from excise tax: Excise tax on distilled spirits used in hand sanitizer will be temporarily waived.
You can find more information about coronavirus tax relief on the IRS website.
FAQs
Can I apply for SBA disaster assistance if I already have a loan?
Yes, you can apply for an SBA disaster loan if you have existing business debt. Business owners may be eligible for disaster assistance regardless of what type of financing they already have.
How long does it take to get an SBA disaster loan?
It takes the SBA an average of 21 days to make a decision on disaster loans. After reaching an agreement and signing loan documents, you could receive funds within three to five days.
Where do I get an SBA disaster loan or PPP loan?
Like traditional SBA 7(a) loans, PPP loans are issued through partner lending institutions. Conversely, SBA disaster loans are direct loans, funded through the U.S. Treasury Department.
Can I apply for a disaster loan and a Paycheck Protection Program loan?
Borrowers cannot receive a loan through the Paycheck Protection Program and the COVID-19 Economic Injury Disaster Loan program for the same purpose. However, borrowers with an EIDL unrelated to coronavirus can apply for a PPP loan and receive the option to refinance the disaster loan into the PPP loan.
How do I get loan forgiveness?
The SBA has released instructions and a forgiveness application. The portion of the PPP loan that would be forgiven would be equal to the amount spent on payroll, mortgage or rent payments and utilities. Eligible payroll expenses include employee salaries, sick or medical leave, and group health insurance premiums. Any amount used for other business expenses, such as inventory, would not be forgiven.
When is the deadline to apply for a loan?
The two SBA programs have separate deadlines to apply:
SBA disaster loan for COVID-19 assistance: Dec. 21, 2020
Paycheck Protection Program: June 30, 2020